Gather around, everyone!
For we are extremely pleased to announce that our students have made us proud, once again!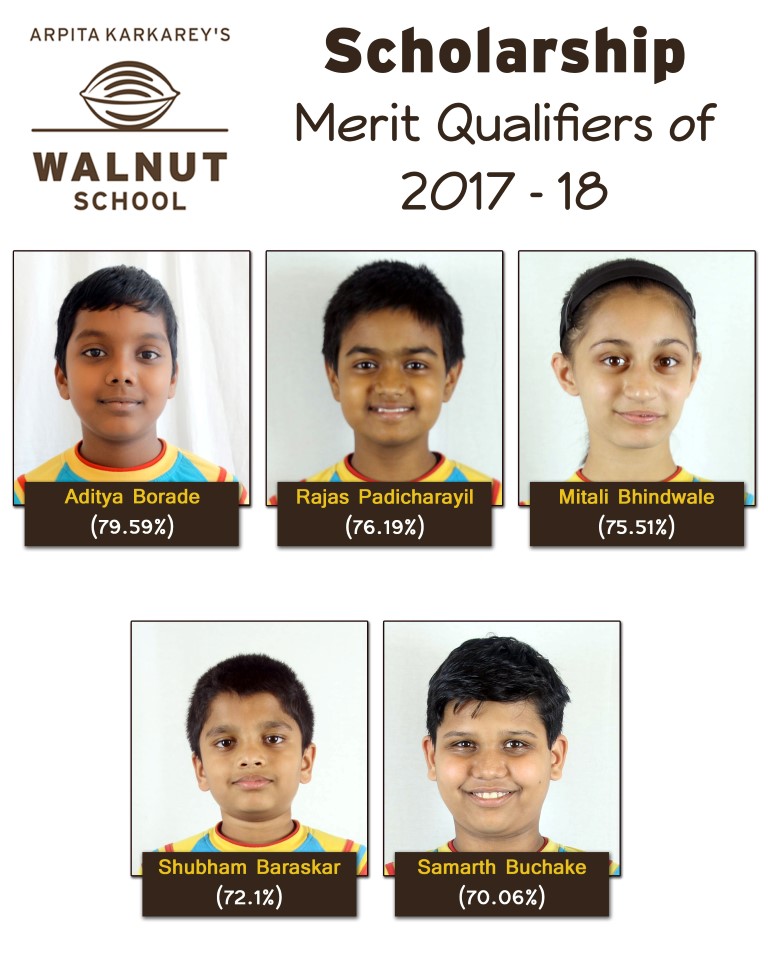 The results of the Middle School Scholarship exams have been declared. And, keeping up with past glory, most of our students have cracked the exam, yet again, with flying colours. And out of this bright batch, five of our scholars have made it to the merit list of this prestigious exam! Boy, it can't get more awesome than this, can it?
We are super thrilled with the way our 'scholars' have performed. They competed against the entire state and have proven their mettle. Their success reflects their efforts, hard work and their sincerity put in throughout the training period. And like with every success, there was literally a village that worked equally hard behind the scenes to ensure their success.
A special mention for the parents, who were with the kids throughout the journey! Their understanding, patience and unconditional love for the kids really set the tone for the entire preparation.
We couldn't do this without the teachers. Their perfect execution made the dream a reality. They trained kids, worked on their weaknesses and shaped them into what they are today!
And last but not the least, the Research and Development team, who tirelessly worked to ensure the students constantly get quality material to work with.
A big thanks to them all! Take a bow, all of you!
As we all know, only students enrolled in SSC schools can avail the Scholarship awards.
Then, why do we still insist on taking part?
Because, we believe, it's not just about getting the awards.
For this exam helps students in understanding the world of competitive exams. They thoroughly get acquainted with the subjects such as 'Intelligence', which is otherwise not taught in the usual classroom setting. This, in turn, sharpens their thinking skills. The application based questions make them apply what they learn; bridging the gap between books and the outside world. The fierce nature of this competition gifts them the ability to handle pressure.
And because we think that it is important, we trained them for it, for the entire year. They had in-class training throughout the year, tests that they had to do at home, extra classes on Saturdays and so many, many rounds of full length prelims (21 to be exact!). It was almost like boot camp.
All in all, it made them tough outside and smart inside.
For those who couldn't make it to the merit list.
A big hug to you as well! There is absolutely no need to be sad. For you too worked hard, showed courage and most importantly, learnt so much during the process. Which is essentially this, or what every exam, is all about.
So, Smile and Rise!
In Exam, and in Life.
We are so very proud of all of you!