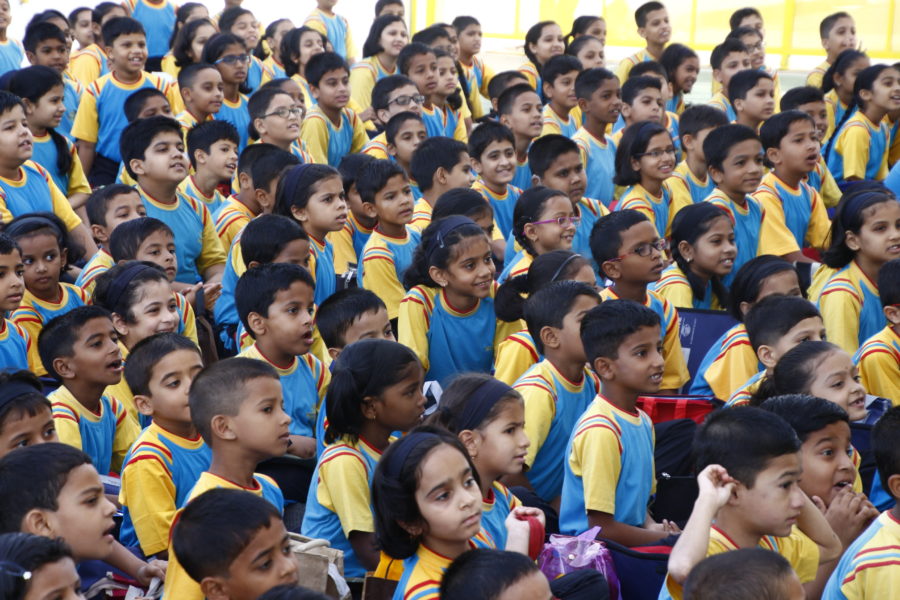 The summer vacation is the longest span of holidays that school children enjoy. It is a luxury privy only to them! As grown-ups, we long for those school – time summer holidays. And yet if you think back to those days, the nostalgia that erupts is for school and not for those holidays!
Waking up to the first day of school after a long break, is always exciting for a child. It is time to pull on that school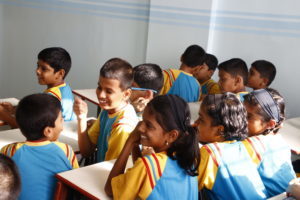 uniform, hop on to the bus and head away to school – a place that promises you the smell of fresh worksheets, sharpened pencils and the excited chatter of friends.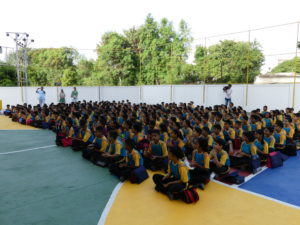 At Walnut, we thought we would add a little extra zing when we welcomed our children back on campus. We cooked up a little surprise for them, at an absolutely unexpected venue! We opened the gates for all our Primary students on the 15th of June, 2016. We had a little welcome assembly for them in our new building. The children were walking in through these gates for the very first time and their excitement was obvious! The freshly painted basketball court welcomed them into the building and their eager feet ran around, exploring the school grounds.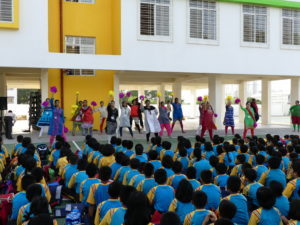 Our teachers seated the children and our co-ordinator Megha, welcomed everyone back to school. Few announcements were made, few accolades were shared. All the while, the teachers were getting ready for the surprise planned for all our children. Soon, they walked in holding pom-poms, and thrilled the children by breaking into a welcome dance. Children clapped along and the school building echoed with enthusiasm. Children were seen whispering to each other, about when it would be their turn to dance. One student whispered to her neighbour that the first dance of the year belonged to the teachers, while the last dance of the year was exclusively for the students!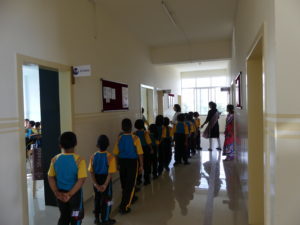 The children were given a tour of the new school building and eager conversation filled the corridors. Std 5 and 6 will occupy this new building, while our Std 3 and 4 students just can't wait to be promoted to this campus!
The academic routine has set in now, as we put the first week of school behind us. It was a smooth experience for all our new and old students. Snippets of conversation like "We are not supposed to cry. We are in 1st Std now!" "We are enjoying the school atmosphere, it's all good!" assured us that the start of the academic year 2016-17 has been a happy one.