The Campus

The Campus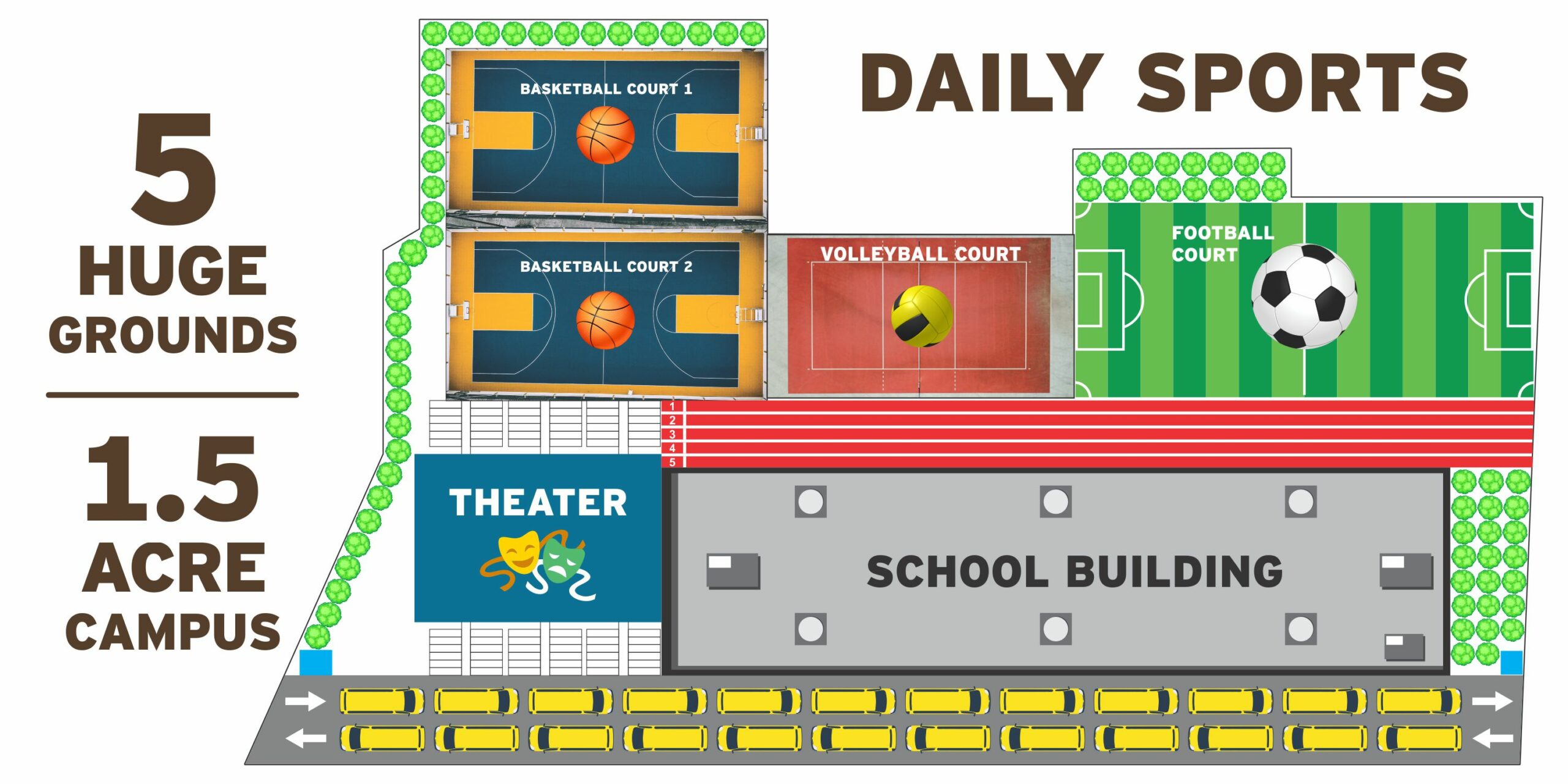 Walnut School at Wakad has a spacious 1.5 acre campus. The first phase of the building is at one corner of the campus, and has spacious rooms.
As you can see in the campus layout, the students have special outdoor areas for basketball, volleyball and futsal, an athletic track, a multipurpose amphitheater and indoor halls for yoga, karate, aerobics, carom etc. Since all the students have sports everyday, these facilities are all weatherproof so that no one misses their daily exercise even when it's raining or there's a bit of extra sun!
The bus path is planned in such a way that the campus remains vehicle free for safe student movement. There are wide roads on both sides of the campus with good access. We have gates and security cabins on both sides.

The Building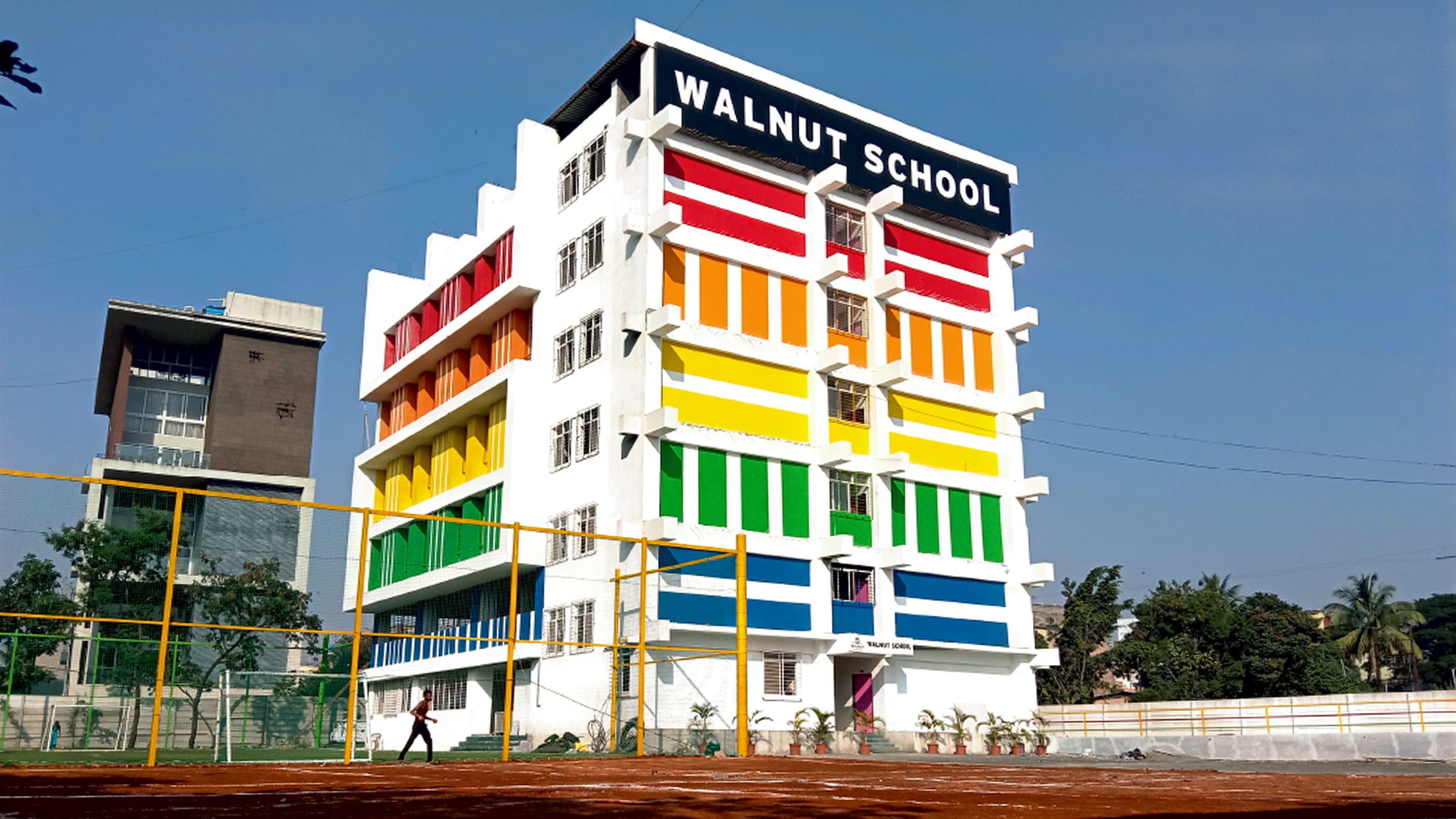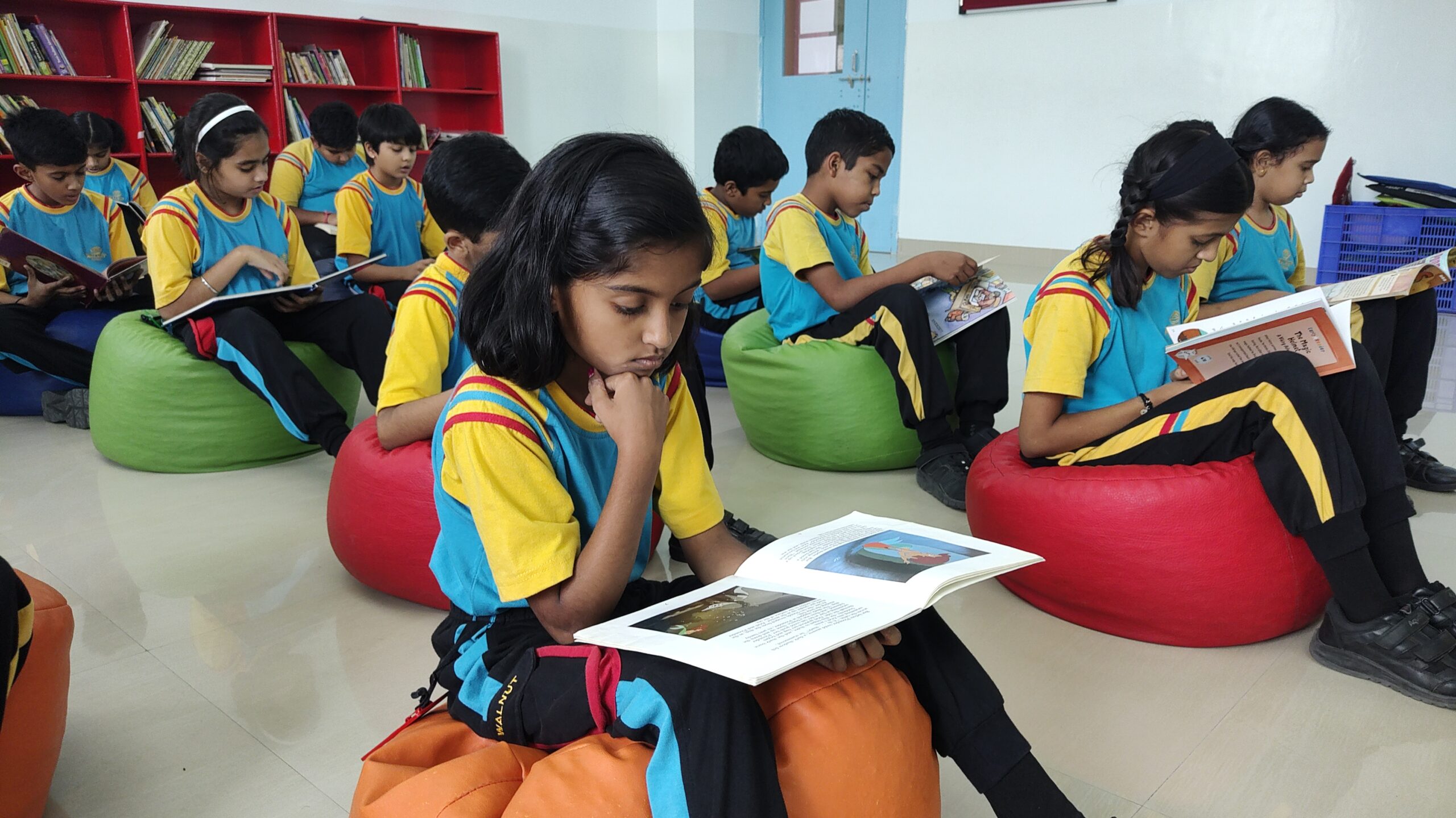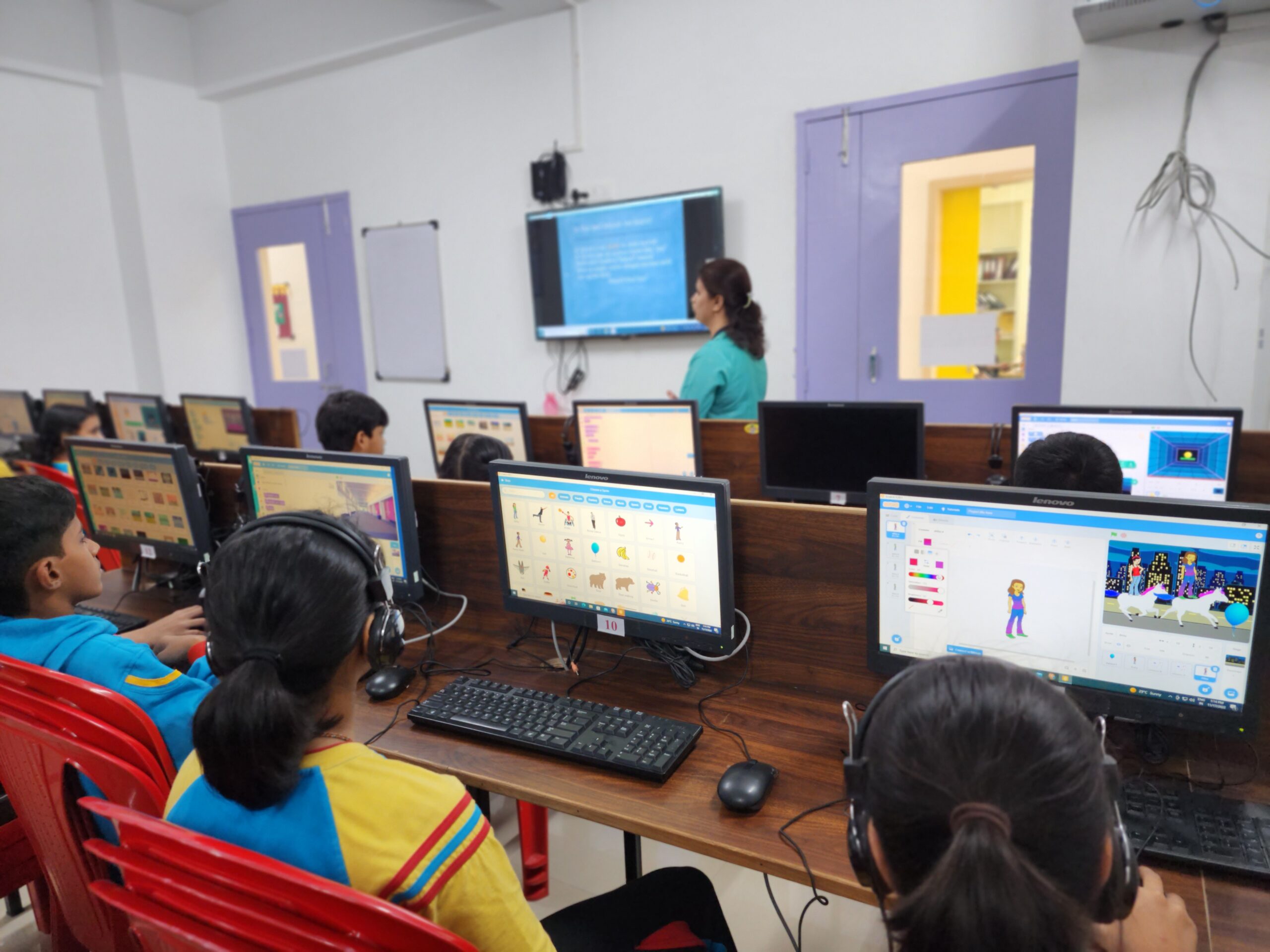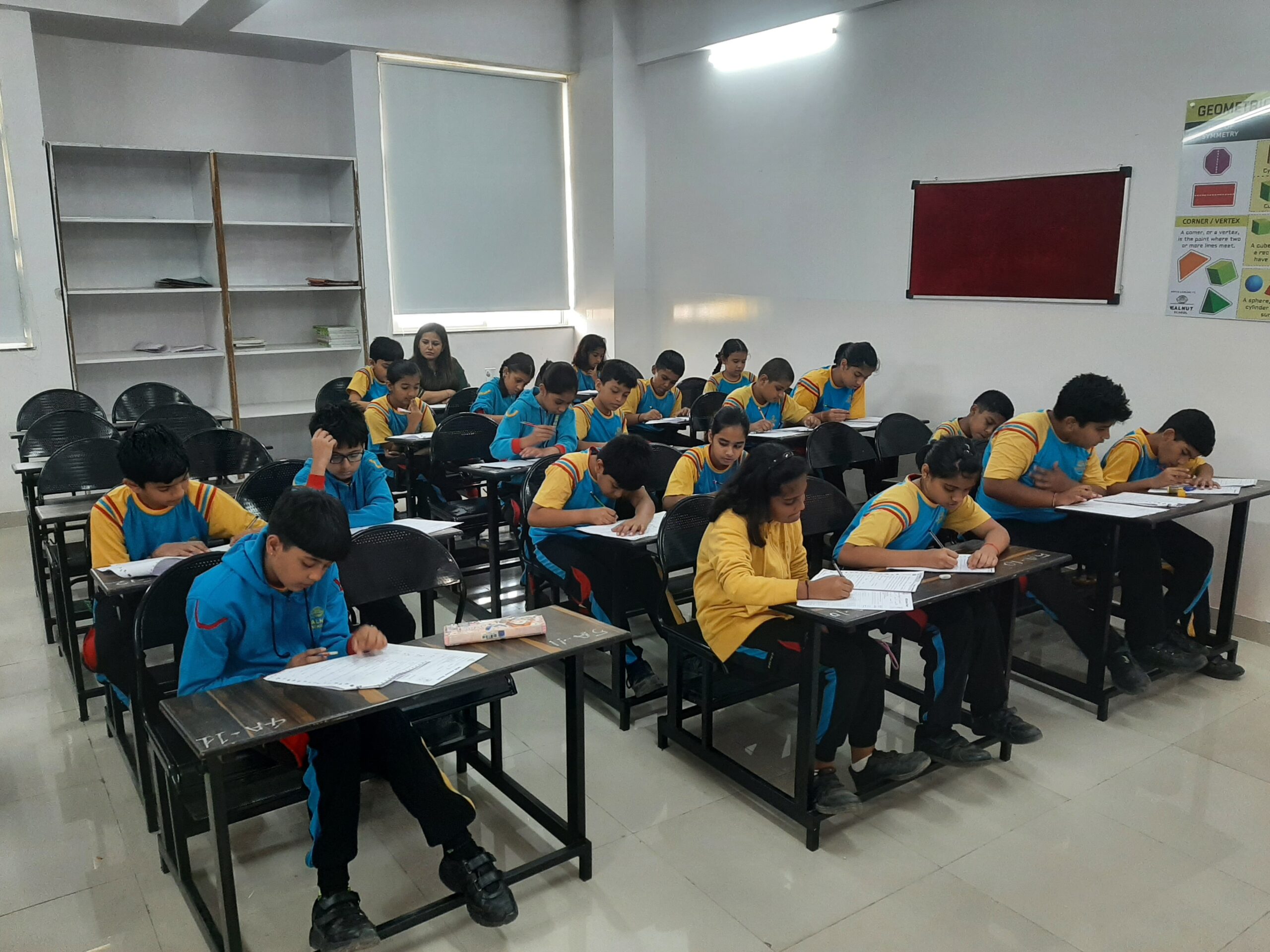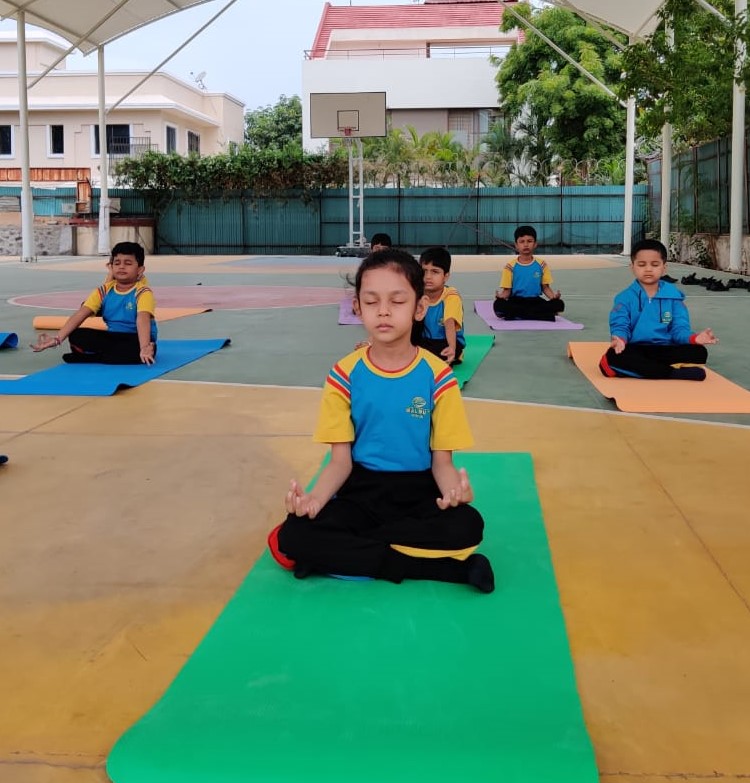 Classrooms are spacious and in the Walnut way are subject wise. There are also laboratories, libraries, activity rooms, studios, computer rooms and so much more. Students also have a separate, clean well ventilated dining area so that they don't have to eat in the classroom. Clean eating areas, clean bathrooms and a spic and span student friendly school are trademarks of Walnut!

Kindergarten Baby Walnut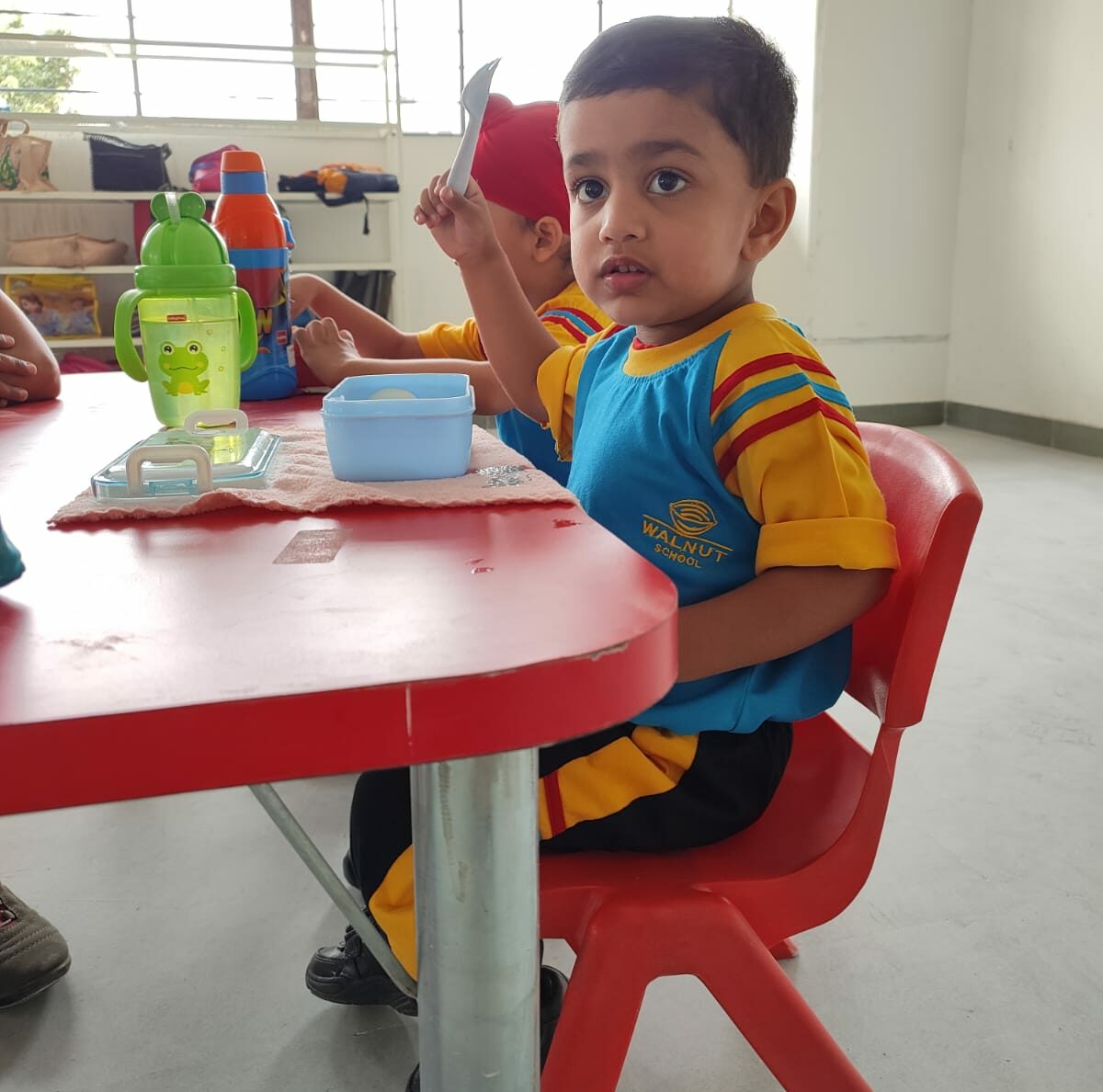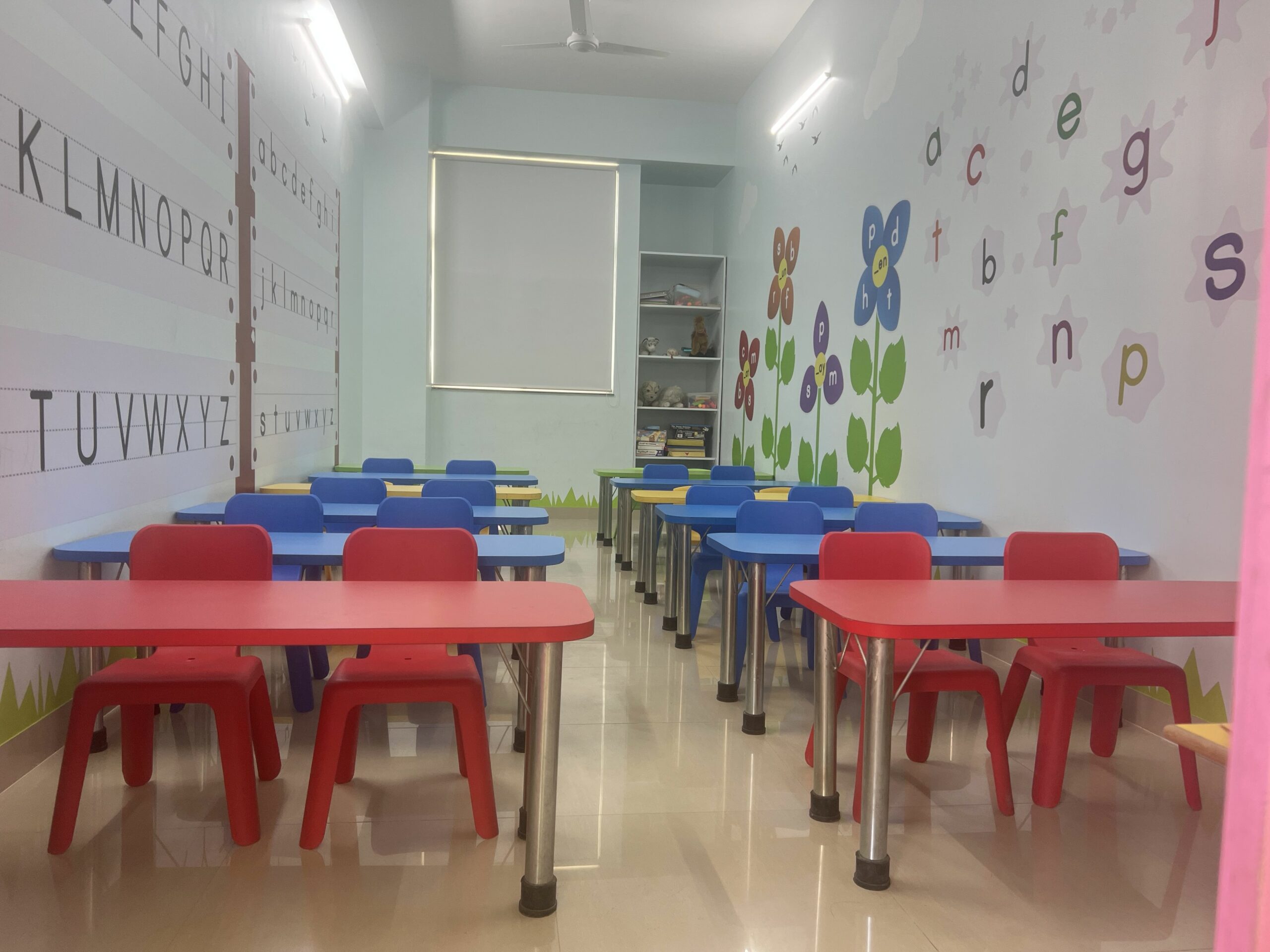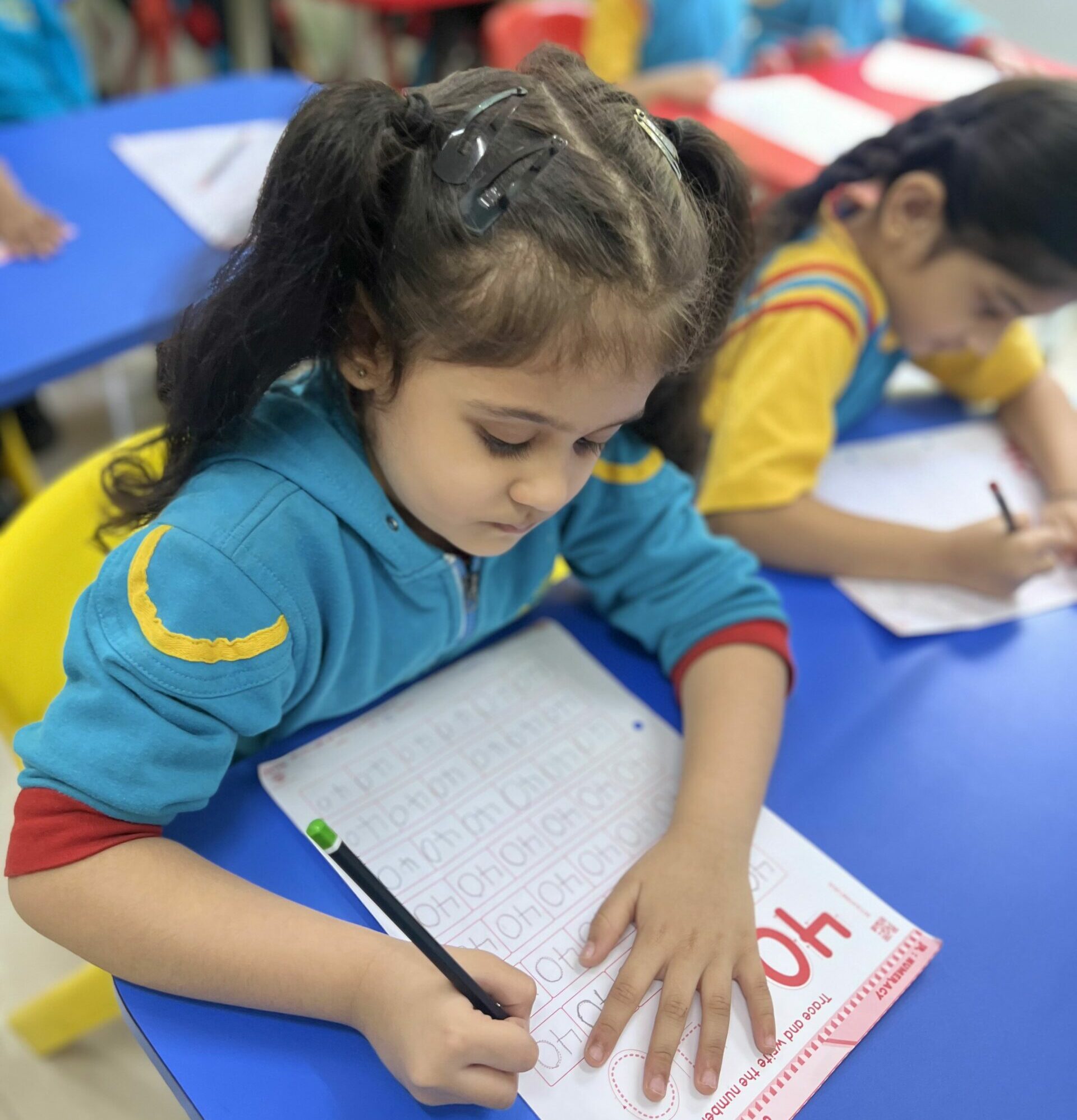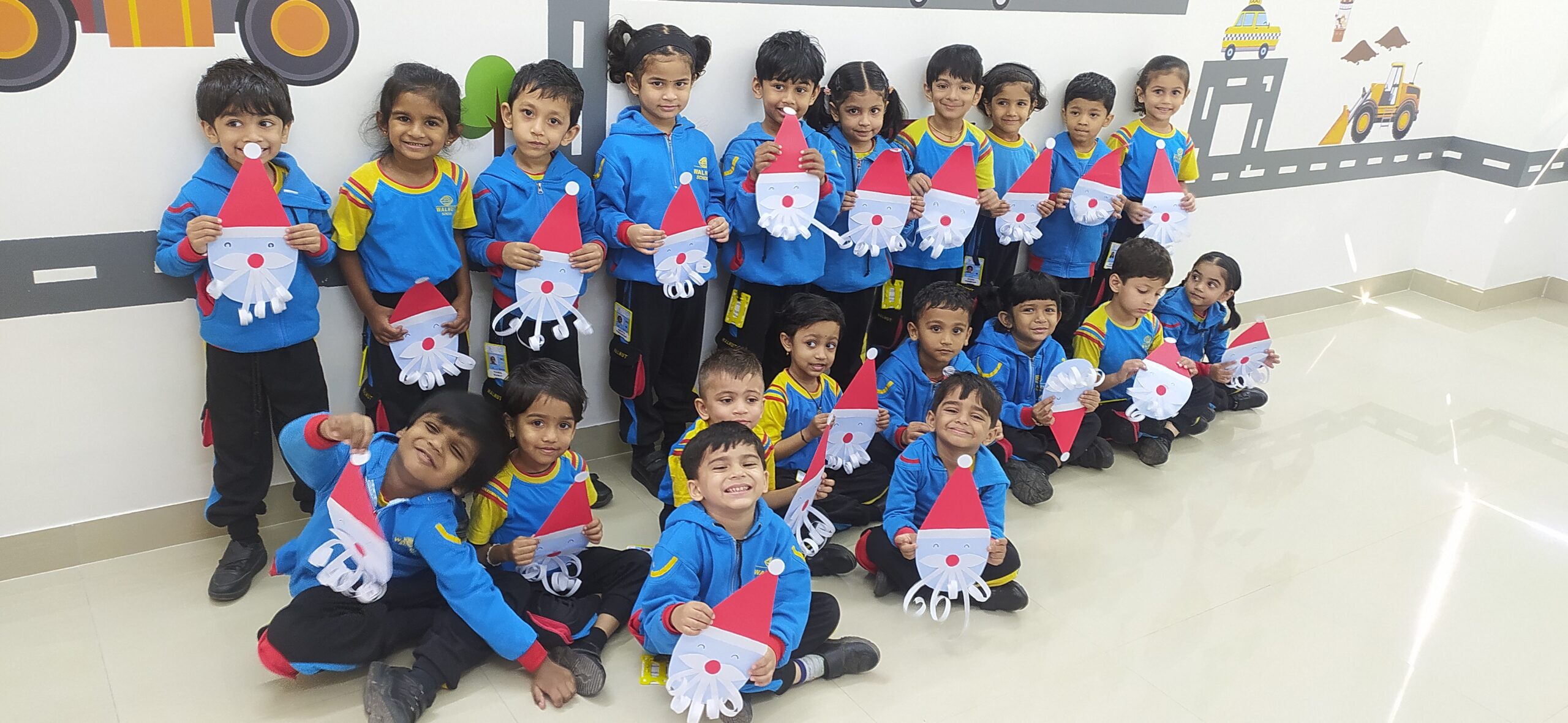 Kindergarten has its own separate floor. They do not share their facilities with the older students because our Baby Walnuts are so very special! In their space everything is scaled down to their size. They  have different play areas to focus on different skills and development and to provide enough variety and stimulation. Even they have subject wise classrooms and each room has its own theme, furniture and ambience according to the activity they do there. They have their own libraries and computer labs too!

Transport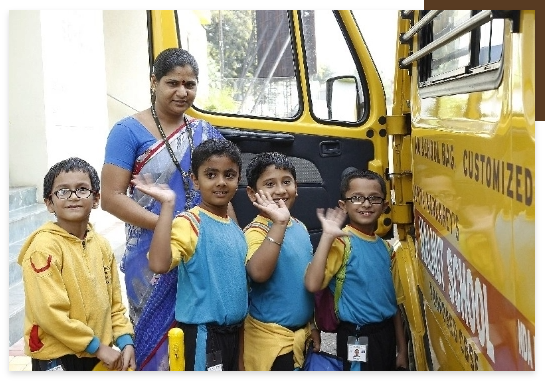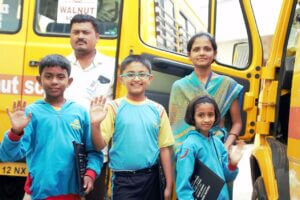 Providing safe and reliable transport is an important part of any school. At Walnut School, we are associated with reliable and experienced transport providers, who keep safety and convenience as their top priority.
To know more, do visit our school office to find out the areas covered. Please note that the transport service is entirely optional.

Snacks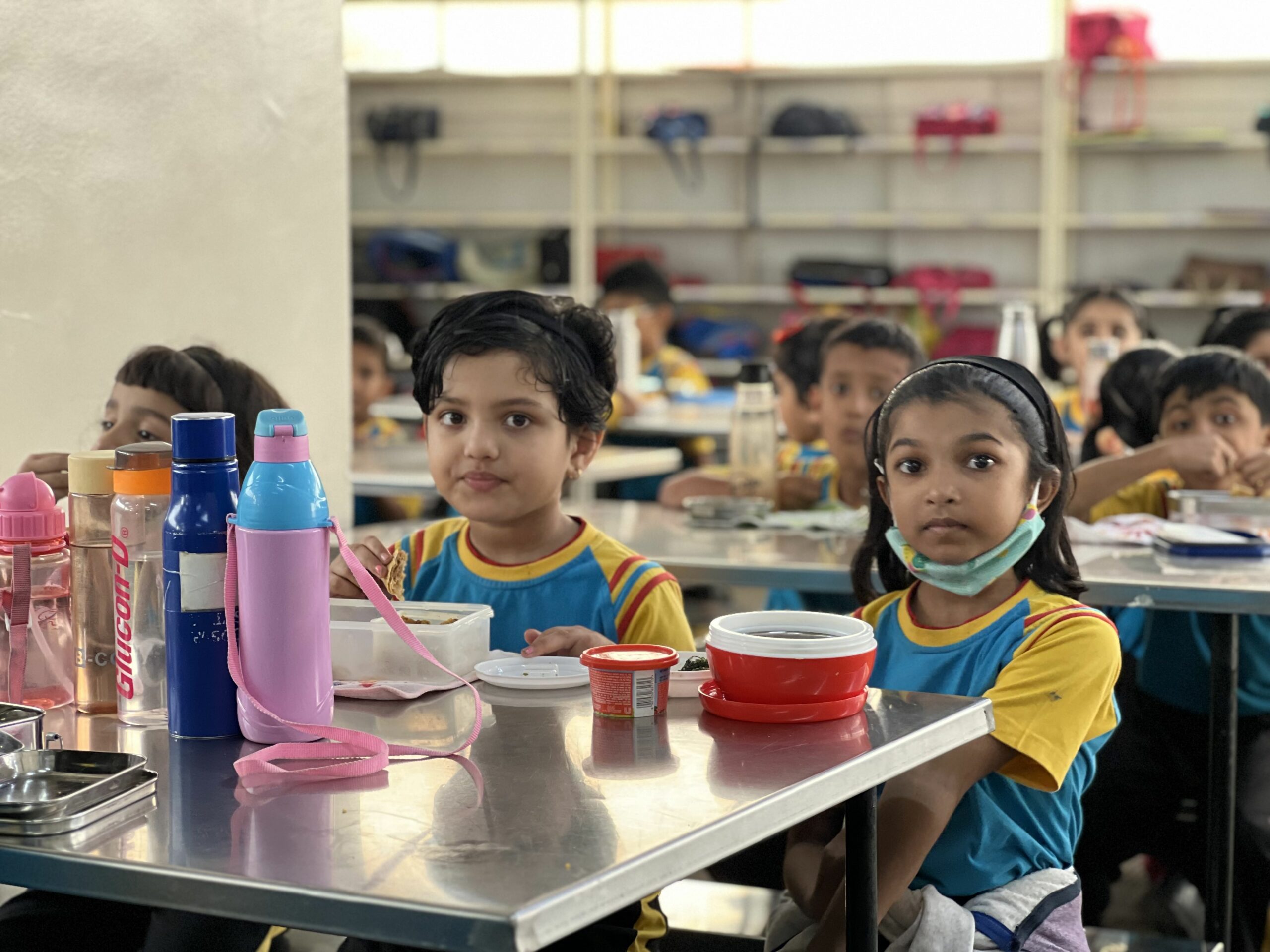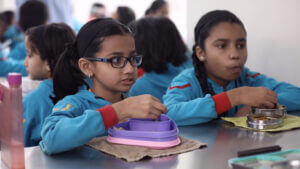 Just like all the other activities, regular healthy snacks are a necessity for every growing child. At Walnut School, we realize that and have made a schedule for snacks to be provided in the recess. We have a caterer who can provide these snacks, or the parents can send these with their ward. Choosing the caterer is entirely optional.
Here is a list of the snacks:
| | |
| --- | --- |
| Idli | Upma |
| Pohe | Thaalipeeth |
| Sandwich | Sheera |
| Roti-sabji | Paratha |

Timing

Timing
Walnut School works in multiple shifts.
All the activities and features which we have spoken about are neatly integrated into the regular school hours. There is no homework up to Std. 2. Std. 3 onward, homework is very well-defined, timed and sensible and is to be done by children only – no parents need to be involved.
Packing all the activities and academics together to create a well-balanced schooling experience takes a lot of planning expertise and experience – which we have tons of.
The Walnut school Wakad timings are –
| Shift | Timings | For Classes |
| --- | --- | --- |
| Morning | 8:50am to 2:05pm | Std. 1 to Std. 6 |
| Kindergarten | 9:00am to 12:00pm | Nur., Jr. KG, Sr. KG |