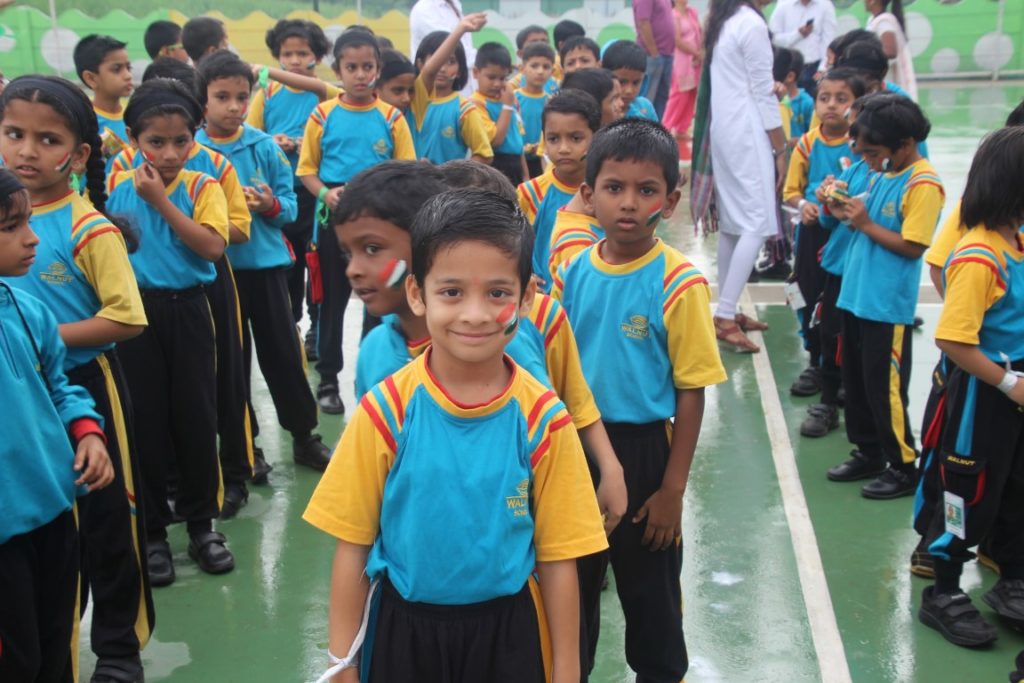 We, at Walnut School, celebrated India's71st Independence Day on 15th August 2018 at both our campuses. This day means a lot to us Indians. It reminds us of our painful colonial past, and the various sacrifices of our national heroes, making us cherish our freedom a little more. At Walnut, this glorious day was made special by the presence of our guests, coupled with the splendid performance of our students.
It all started at the dawn of 15th August. Many had already gotten up before sunrise. The scheduled time of the ceremony was 7:30 am. But, as per Walnut tradition, everyone reached the campuses well before time. The stage being already set, it was now the responsibility of our students to make it a memorable ceremony and they sure left no stone unturned!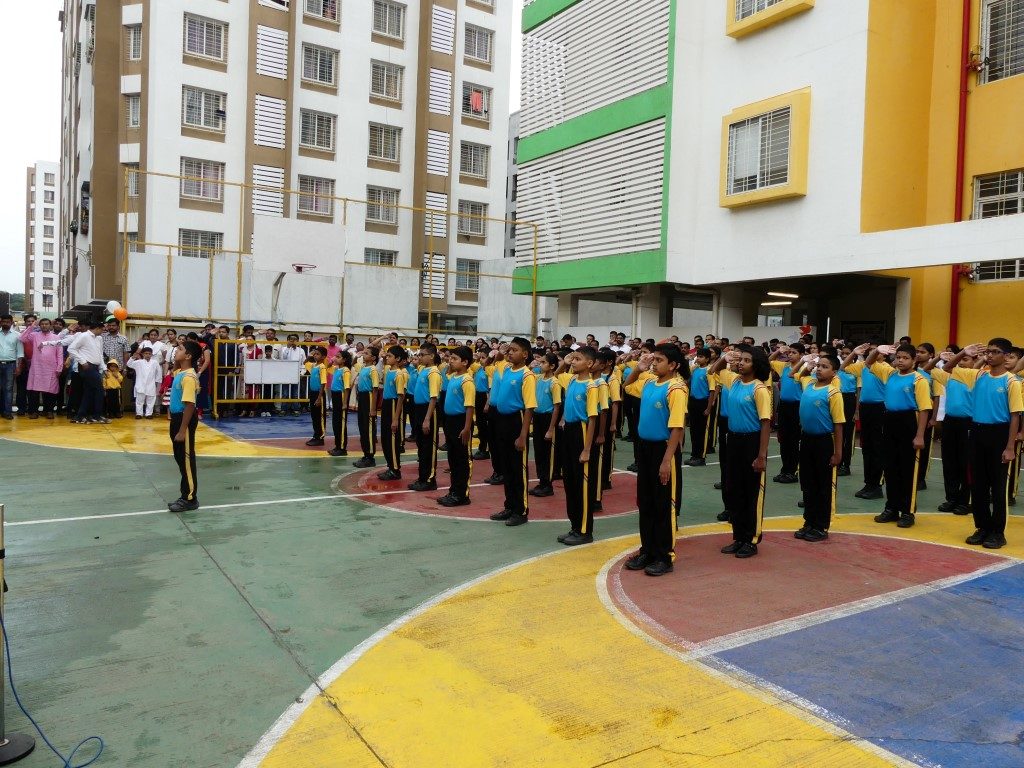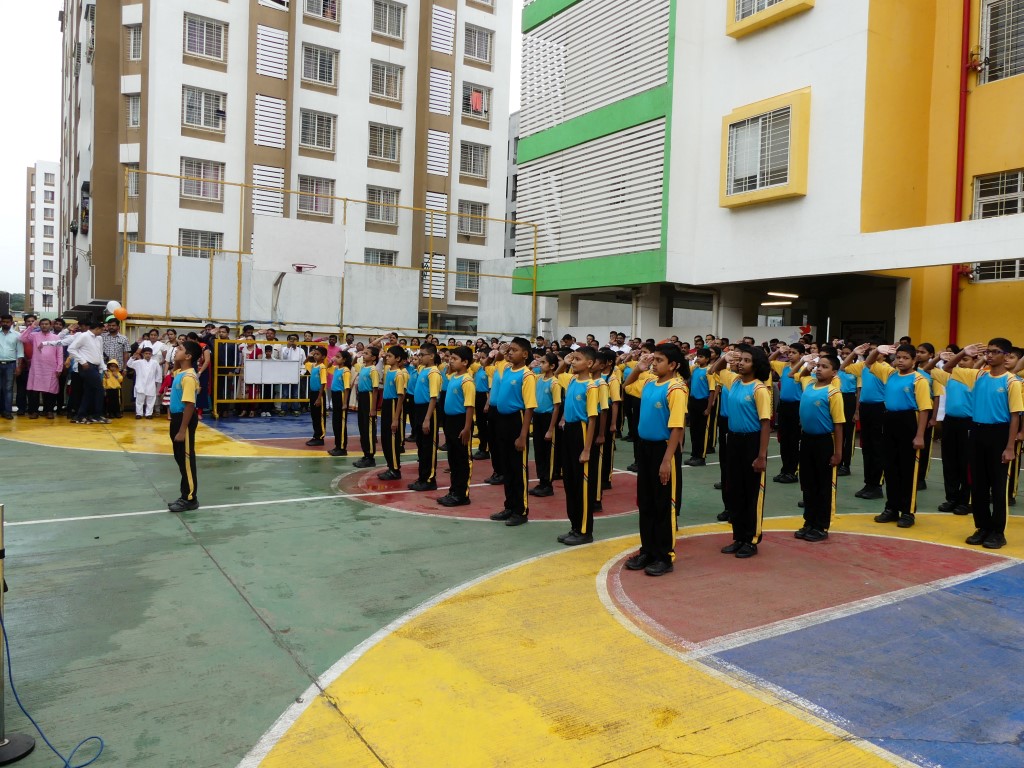 The ceremony began with a spirited march past parade, befitting the occasion. Our chief guests, Mr Girish Dangat (Local Director for Shivane) and Mr Sameer Tupe (Local Director for Fursungi) were to unfurl the tricolor flag. It was followed by the singing of the National Anthem. Everyone's eyes were steady on the flag, and emotions were on a high!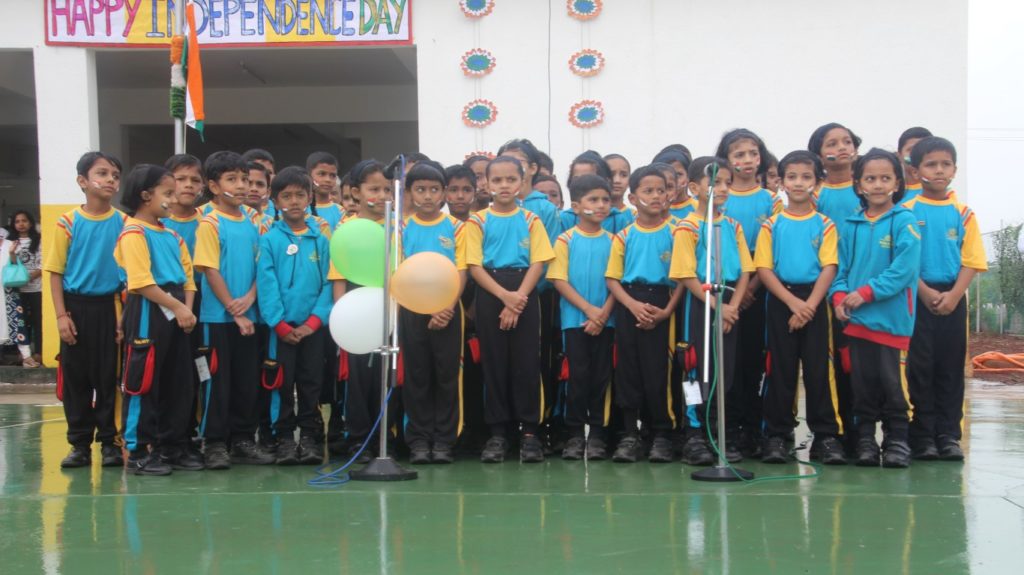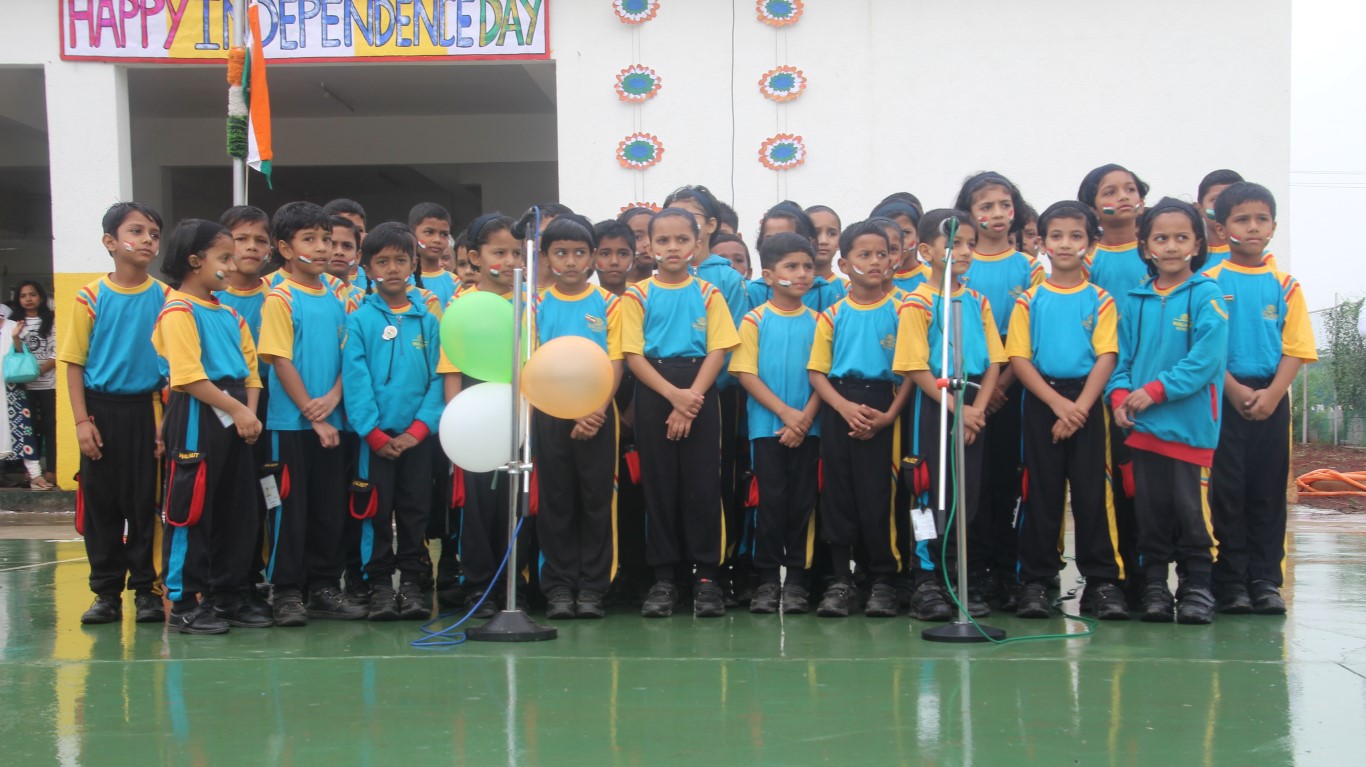 Following that, the celebration continued with our students singing patriotic songs. The songs 'Kandho se milte hai kandhe' and 'Ae Watan'watan mere!' were sung by the Fursungi students. While the Shivane students sang 'Hum rahi hai hum sathi hai', 'Balsagar Bharat hovo', and 'Jayostute'.
Their melodious songs really upped the patriotic feeling, and even the audience were quick to join our choirs. Dancing in tune with proud Maharashtrian culture, the spectacular lezim dance by our students, too, dazzled everyone.
Later, our students performed a street play. It was one of the most loved part of the day, where they won everyone's hearts with their outstanding performances. From songs, demonstrations, and drama to a social message; the street play had it all! The theme was 'No plastic bag'. And, we can proudly say, the message was fittingly delivered!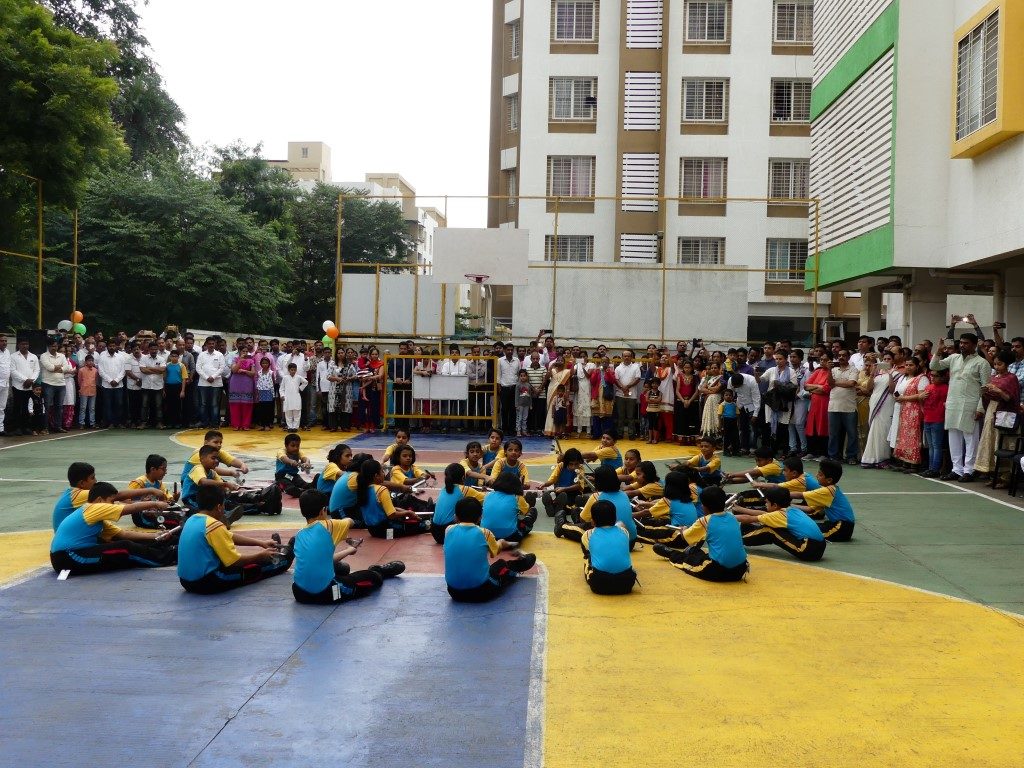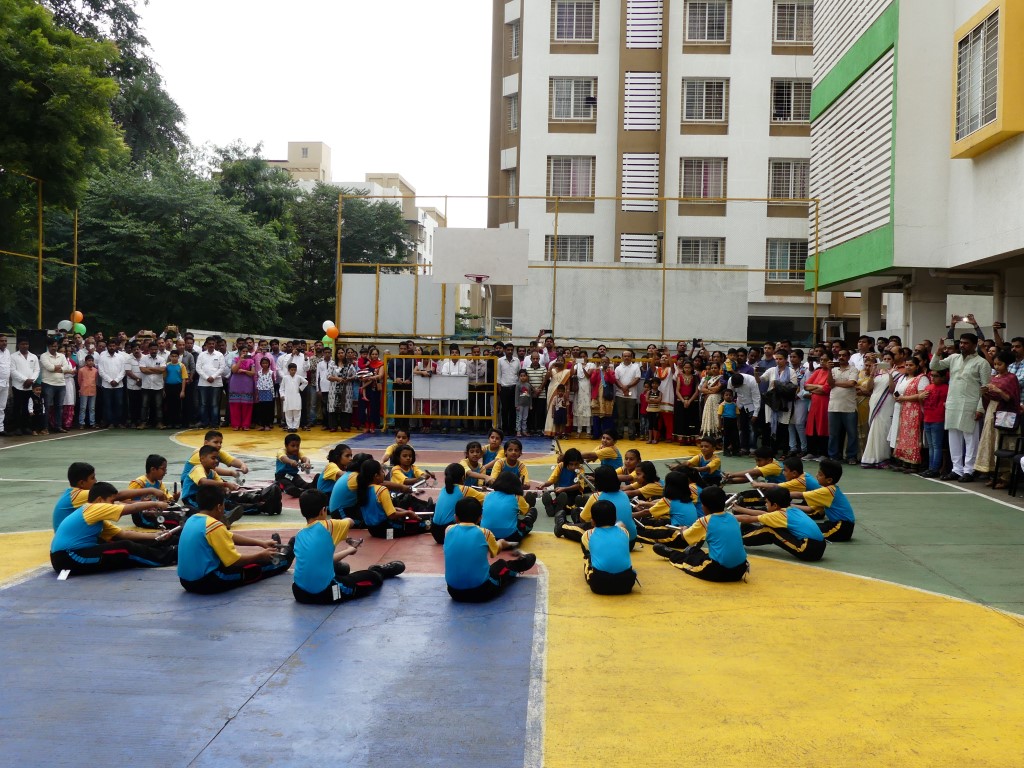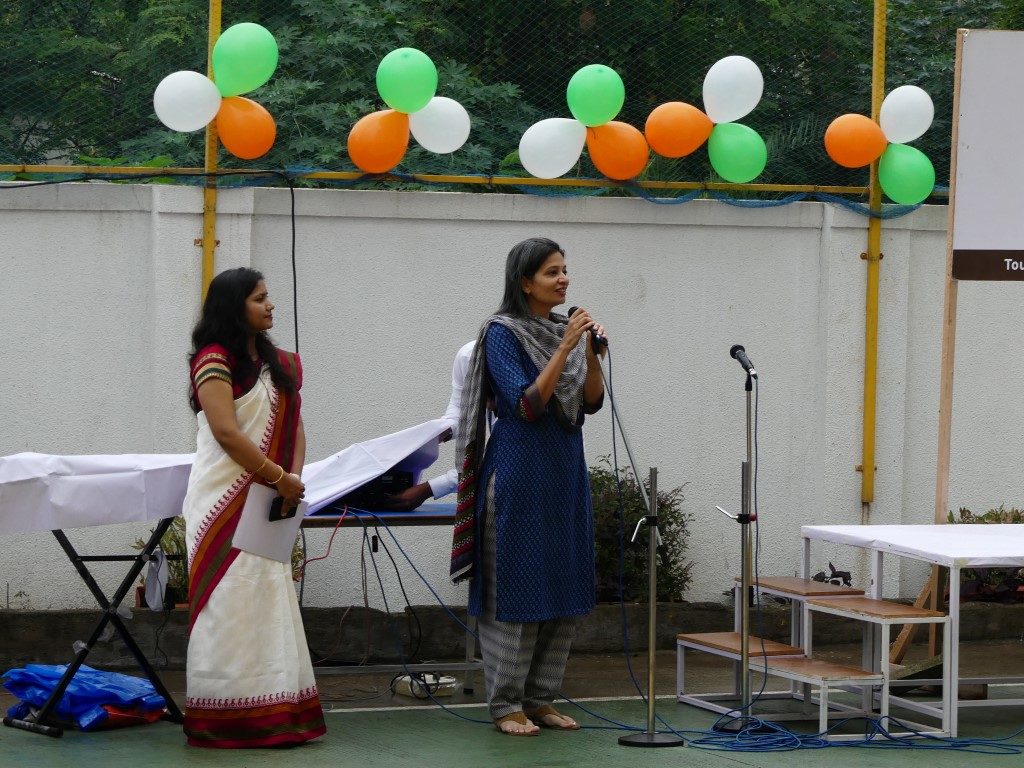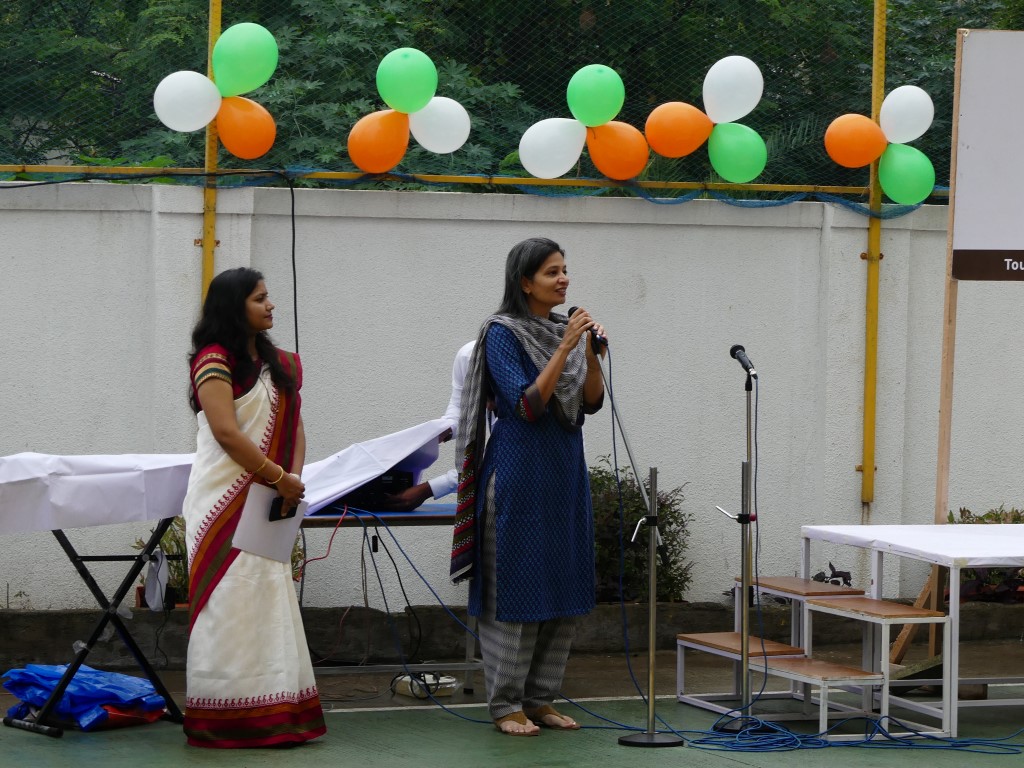 The closing part of the celebration was the felicitation of our scholarship merit holders at Shivane. Having impressed everyone with their performance, it was now their turn to enjoy the fruits of their labour.
However, Mother Nature had some other plans, and it began to drizzle. But, again, as per Walnut tradition, no one didn't move even an inch. Staying true Arpita ma'am's words, "Let's not let rain dampen our spirits!
Our scholars received a trophy, a certificate and cheque by Walnut school's founder director, and chief mentor Arpita Karkarey. Not only that, last year's scholarship students were also given their scholarship cheque – along with a small inspiring letter from Arpita Ma'am. It was one proud sight for the parents and teachers alike. Who were clapping and cheering like anything. Adding to that, there was a moment, where one of our scholar was asked, "What message do you have for parents of next year's scholarship aspirants?"
"Tell your kids to listen to our ma'am," he replied, with utmost innocence.
To which, everyone burst out laughing.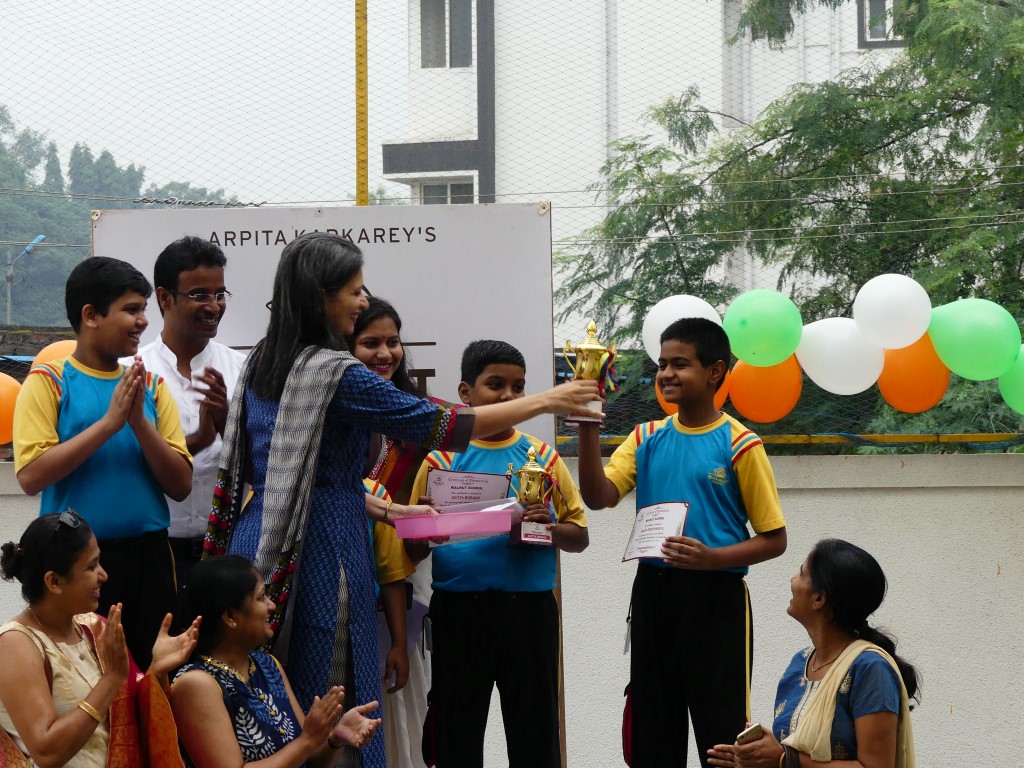 All in all, it was a memorable day! All thanks to our students, who managed the entire event on their own. At no point of time, did we ever feel the need to get involved. That gives us confidence and makes us believe that the future of this country is indeed in able hands. On that note, Walnut family wishes every one of you:
Happy Independence Day.