A school like no other! Pune's best – without a doubt!
Why are we the best CBSE school?
Know More
Even our high school students love to come to school everyday!
Why is that? Because we have
A balanced routine everyday with 55% core subjects and 45% activities
Interesting subjects that help with academics
Very innovative teaching methods
Reasonable and sensible homework
Know More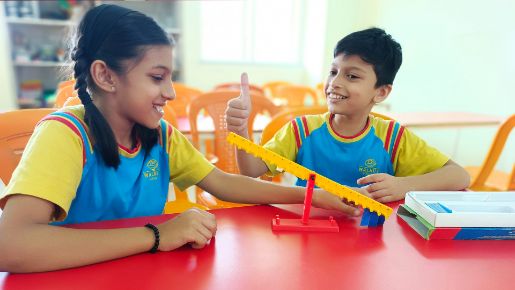 We have a very happy and relaxed parent community too.
Why is that? Because we have
Personalized learning to keep improving performance
Planned and structured exams conducted regularly
Very good communication and lots of information
No hassles to do projects, last minute running around
And so much more!
Know More
How can we do all this?
Because we have
Educationists running the school. Not businessmen or builders.
Amazing content for high quality education
A strong technology platform for so many extra features
A system driven approach for consistency even through attrition
Know More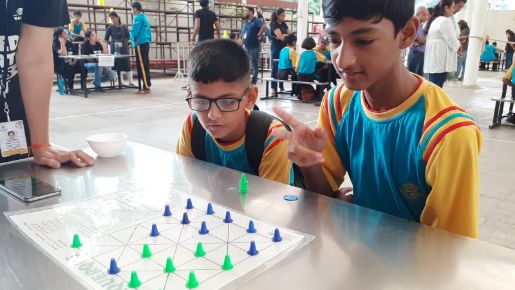 Initially we were worried that our son would not be sincere if he didn't have a school bag. But it turned out that he is full of energy even when he comes back from school. He is also doing so many other activities like painting and stuff. During exams if we ask him anything from the sheets, he knows everything. So we don't have to worry anymore! For overall development of the child, Walnut School is the right place!
Nishi and Sandeep Kumar Singla
His children study in Std 3 and Std 8 in Walnut School
Communication with the school is too good. I would rate full marks for communication because every alternate Saturday the meetings that are being held, we are free to come to the school, meeting the individual subject teacher. So if any of them has anything to say they can say personally convey us and vice versa. It thus becomes a 2 way discussion instead of just listening. Due to this children's weaknesses can be targeted and strengths can be identified.
Prajakta Sonar
Her child studies in Std. 8 (Shifted to Walnut from a conventional school)
Being a doctor I have studied child psychology and I feel moving classrooms works well for the children. Subject wise classrooms help to keep the children's brain active. Sitting in the same classroom for 5 hours becomes difficult for the kids. As an adult, we also get tired sitting in a particular place for straight one hour. Children really enjoy school because of the subject wise classrooms.
Palak Kulkarni
Her children study in Std. 5 and Std. 7 (Shifted to Walnut from a conventional school)
It almost feels like you guys are running a 6-Sigma kind of organization where everything is planned and there is room for improvement. Being bagless doesn't mean the children keep bags in the schools. The syllabus has been converted into small packet sizes, which are easy to carry and easy to digest.
Yogendra Joshi
Software Consultant
His children study in Std. 4 and Std. 8 in Walnut School
We both are impressed with the school. The best moment is that on my children's face when they come back from school just carrying an empty folder and their lunch box. In their earlier school, the kids had really heavy bags it was too much for them at their age and again there was no way out of the problem. In Walnut school, the worksheets pattern are really working out great. Children find this method of learning very interesting too! The overall stress has really reduced. All these things make a big difference!
Gauri Bapat
Her children study in Std. 5 and Std. 8
Walnut
Other
No school bag from Nursery to 10th
Heavy school bag which gets heavier each year
Daily, with all weather facilities
One or two periods a week, mostly cancelled for academics or bad weather
Different ambience and facilities as per subject need, good break, better learning outcomes
Students only step out for sports or science lab. Even recess is usually in the same classroom!
Even high school students like coming to school
Most students find excuses to try to miss school as they go to higher classes
One comfortable uniform with sports shoes for everyday. Wash and wear.
Textile, needs ironing. Different uniform for different activities
Walnut
Other
Everything communicated in advance. Detailed instructions for smooth operations. Mostly all the parents have to do is show up on time!
Lot of last minute declarations, make it difficult for parents to plan anything. Parents also have to do a lot of work for any event in the school.
System driven approach. Even if staff changes, systems and methods continue in the same way.
When teachers change, students and parents all have to adjust to a new teaching style
Variety of activities to showcase even academic skills and quick thinking in addition to the regular events
Usually only standard events like sports and performing art competitions and gathering performance
Lots of demonstrations for each parent to see the skills the child has picked up over the year
No such concept in other schools. Just competitions where the parents or students prepare themselves
Walnut
Other
Concept by concept with QA immediately. Revision period after each chapter.
Full lesson taught and then QA at the end. Rushing through portion right up to exams.
Board games, Speaking/ debates, note taking, hands on, language arts, mental math, reading, economics etc.
No such things in other schools. Just regular hobby class activities offered like music, dance
Lots of tests with lots of revision and practice in the school itself
Just two exams a year and burden is all on the students and parents to go figure
With planning and skill development with clever co-curricular subjects, students are a year ahead
Teachers just about manage to hurriedly finish the portion for that year
Ample time for revision and 6 rounds of prelims for board exam preparation
School rushes with the portion, hardly two back to back prelims, students totally rely on tuitions
In secondary, depending on the aptitude in that subject the lesson plan changes for the best learning experience
No such concept in other schools. Everyone has the same lesson plan.
Planned homework across subjects. Always of reasonable difficulty level and quantity. Meaningful.
Every teacher assigns HW independently, students have huge loads at home. No time left over.
Walnut
Other
School and parents are one team, working towards improving each child
Parents and school are usually at odds and pull in different directions
Detailed planned circulars, multiple opportunities to connect with teachers and administration, easy access through email
Very limited access, no reply to queries, cumbersome methods for meetings, not enough information
Everything at the fingertips CW, HW, lesson plans, sheets, exam papers, results - all on the app
Parents need to form whatsapp groups and keep in touch with others constantly to check if anything is missed out
Everything organized well so parents can enjoy their time and be in and out quickly
Parents have to spend long hours in school when they come for anything
Everything is done in the school and only by students. Parents get to enjoy student progress
Parents have to help with big projects, last minute shopping and a lot of running around
Fee structure till 10th declared. No hidden charges.
Full declaration not done upfront. Lots of hidden charges and payments throughout the year.
Take a guided tour on a class group that interests you...
Walnut School Branches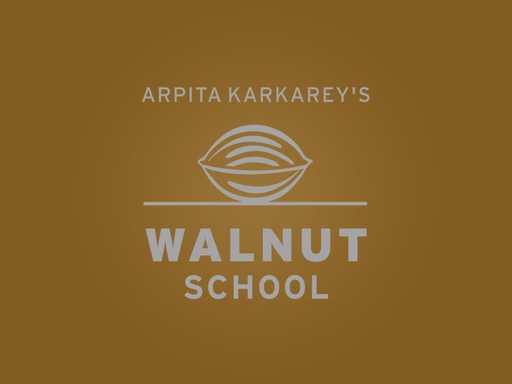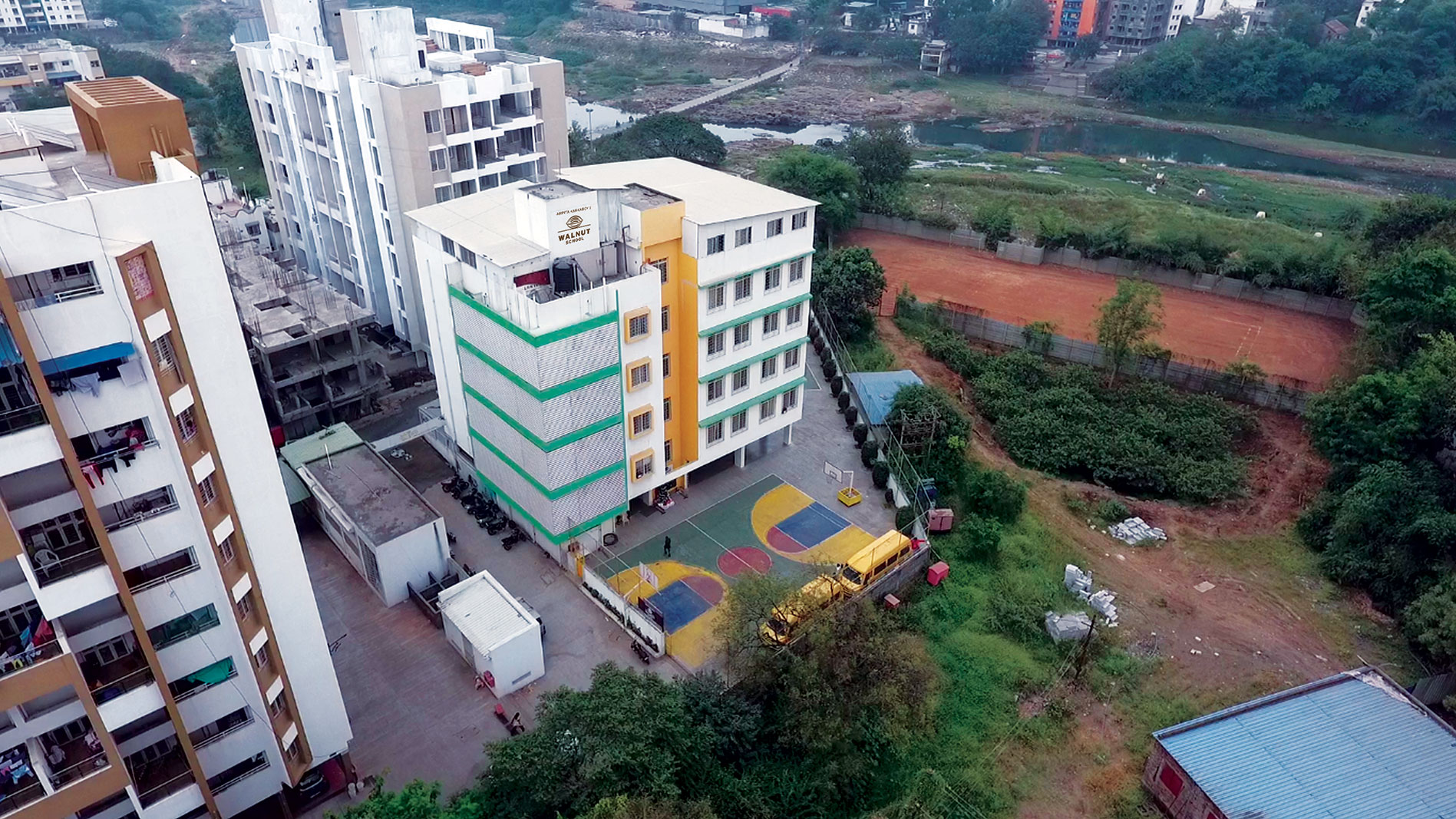 Our first school, the beautiful Shivane campus overlooks the river and comprises three buildings – one for kindergarten, one for primary and one for secondary classes. There are all-weather covered and open grounds for multiple sports. The Shivane branch is easily accessible from Kothrud, Karvenagar, Warje, Sinhagad Road, Ambegaon, Kirkatwadi and Kondhwe-Dhawade.
CBSE Affiliation No: 1130884
Babanrao Vithoji Dangat Campus NDA Road, Shivane Pune – 411023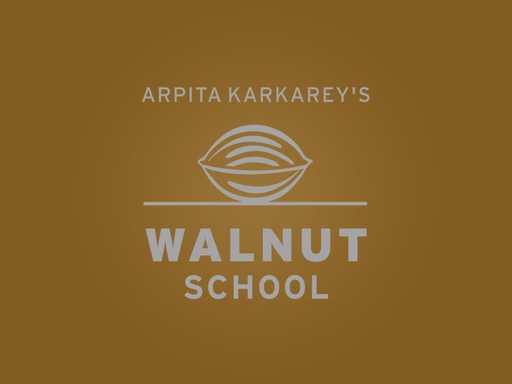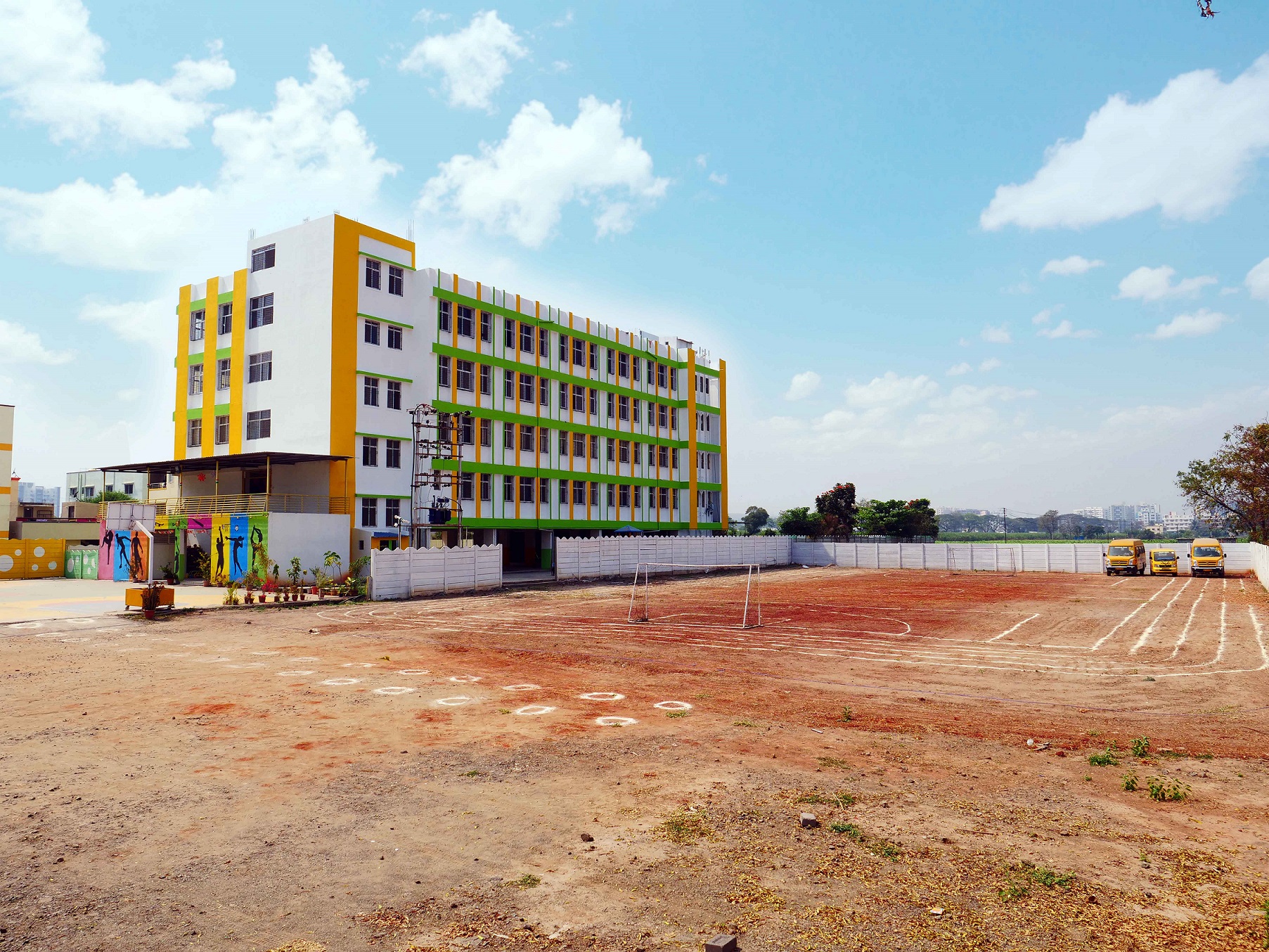 The Fursungi campus is located in the serene surroundings behind the Fursungi bus stop. The campus is spread out over 2.5 acres. The school building is spacious and can accommodate kindergarten, primary and secondary classes. The grounds are huge! It is easily accessible from Magarpatta City, Amanora Township, Bhekrai Nagar, Hadapsar, Solapur Road, Manjri and even Loni-Kalbhor.
CBSE Affiliation No: 1131080
Purva Campus Next to Fursungi Bus Stop, Fursungi Pune – 412308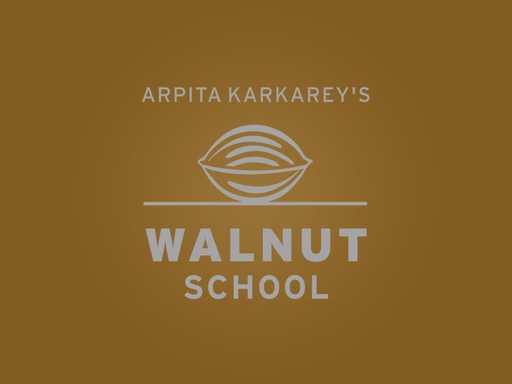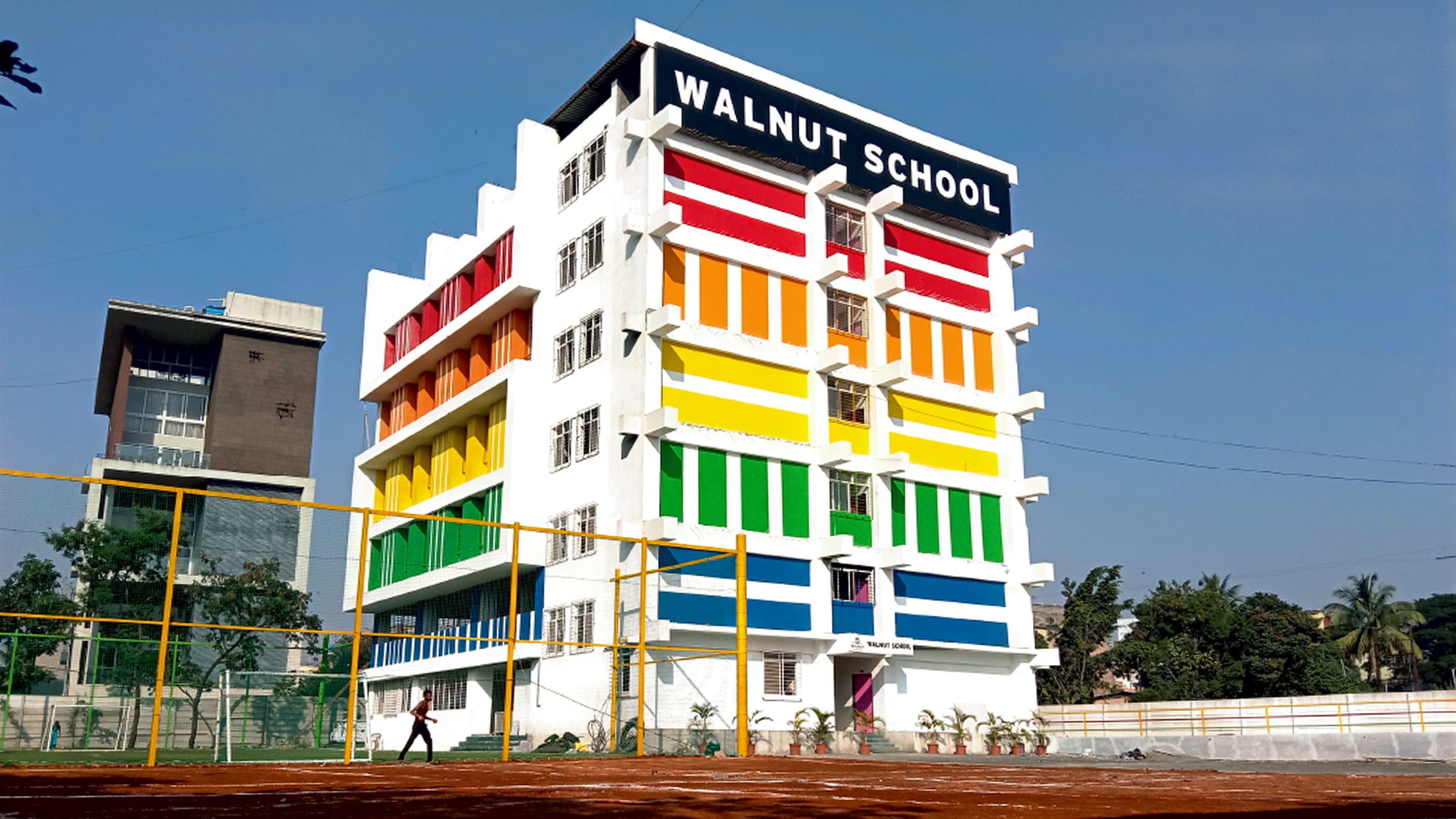 The 1.5 acre Wakad campus is right in the heart of Wakad, near Pink city. It features 5 huge grounds (all-weather+covered). The building for the school has a separate floor for Kindergarten, and spacious subject-wise classrooms for primary and secondary classes. It is easily accessible from Pimple Nilakh, Pimple Gurav, Vishal Nagar, Ravet, Baner, Balewadi, Aundh, Pimple Saudagar, Thergaon, Kalewadi and Hinjewadi.
Shri Chatrapati Shivaji Maharaj Rd, Next to Pratham Reflections Society, Wakad, Pimpri-Chinchwad, Maharashtra 411057
Walnut Blogs