Electric Saturdays at Walnut School are enjoyable events where parents and students can have fun and create memorable experiences. In addition, they also have the opportunity to learn new skills. These events include competitions that involve public performances.
At Walnut School, there are parent-child activities involving arts and crafts or learning new skills such as dancing, which take place for an hour once every quarter. These events are full of energy and enthusiasm, creating a vibrant atmosphere in the school.

Fancy Dress 

Fancy Dress 
Children can be the best natural "copycats" around. They love to mimic and impersonate their parents, elders, animals and want to become just like them. At Walnut, we let our Baby Walnut toddlers live their fantasy for a day against the enthusiastic backdrop of a colourful stage and an adoring audience! Dressed up in different costumes, the students get a chance to live and explore their fascination for a few moments. This is where the stage exposure begins at Walnut School – right from kindergarten.
Being accompanied by parents and close ones, the students act out their parts with tremendous zeal and enthusiasm. It is always super hard for our judges to choose the best! And since each one really works hard to participate, each child gets a participation prize as well. That helps to keep the participation enthusiasm and spirit alive!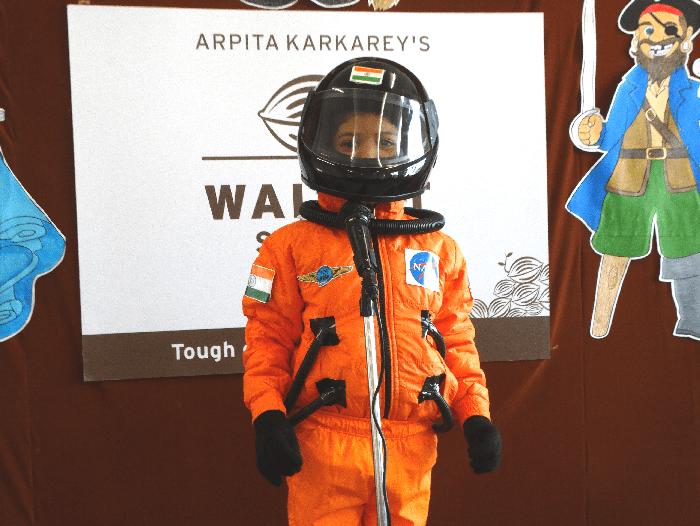 Story Telling

Story Telling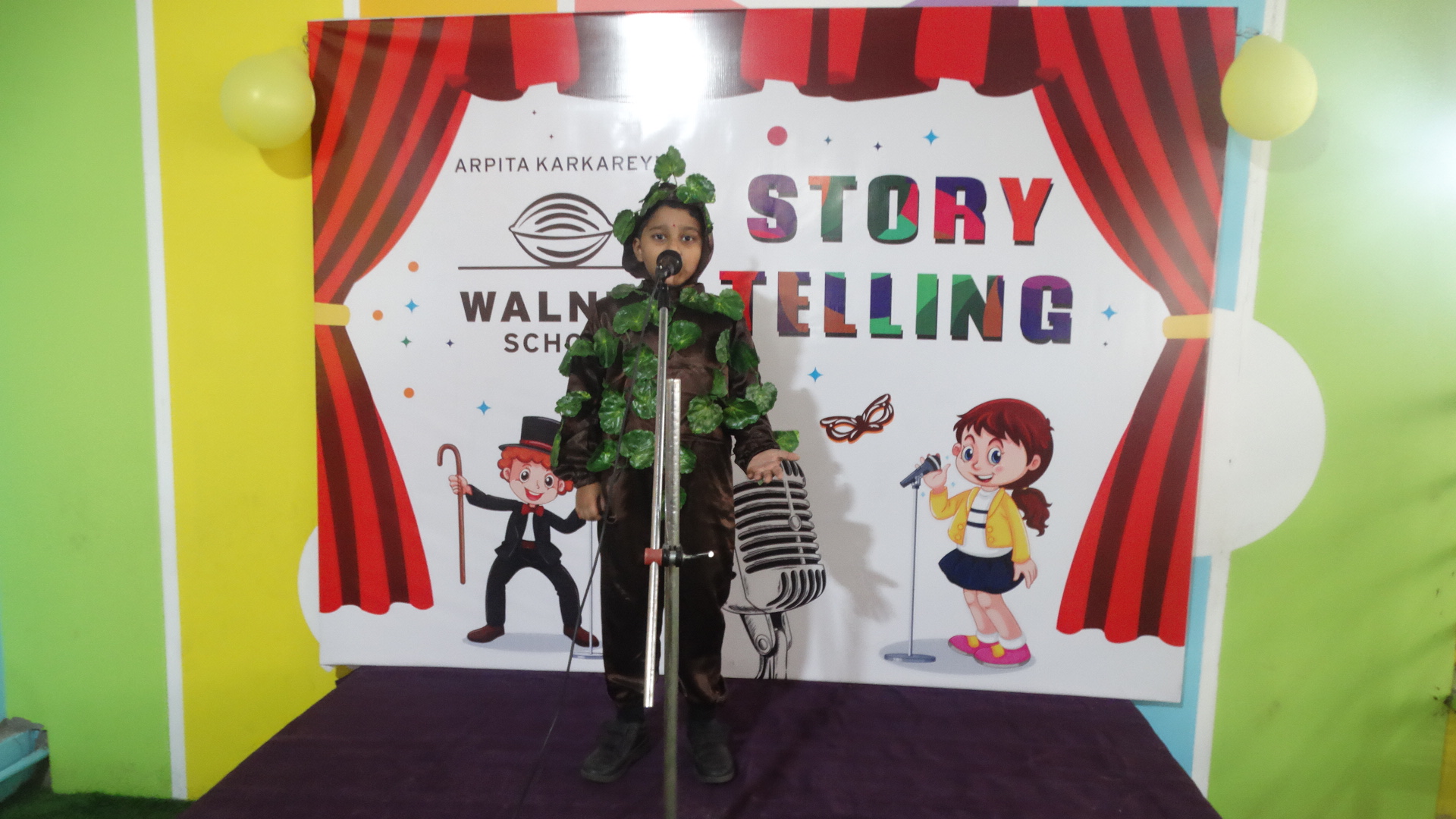 Speaking and getting a point across is one of the most important urban survival skills of the 21st century. Keeping this in mind, we organize competitions like storytelling and elocution across all classes to give students a chance to prepare and work on oral and verbal presentation skills. It is a good experience for the students as they overcome their nervousness, and stand boldly on stage and address an audience. The students thus come up with clear and expressive thoughts which is a very valuable skill to have and will give these children a good edge over others as they fine tune it over years.

Shlok Recitation

Shlok Recitation
Reciting shlokas is a time – honoured cultural tradition in India that offers many benefits to students. Systematic breathing during recitation can increase oxygen flow to the brain, which leads to improved focus, concentration and ultimately better academic performance. Additionally, shlokas have a calming effect that can help reduce stress and anxiety, promoting emotional balance and better mental health. Shlok recitation also improves clarity in pronunciation.
Walnut encourages and promotes this tradition by organizing shlok recitation competitions that provide students with a platform to showcase their skills in reciting Sanskrit or Marathi shloks, abhangas, or strotas. With the use of costumes and props, their performances become even more engaging and interesting, keeping the tradition of shlok recitation alive.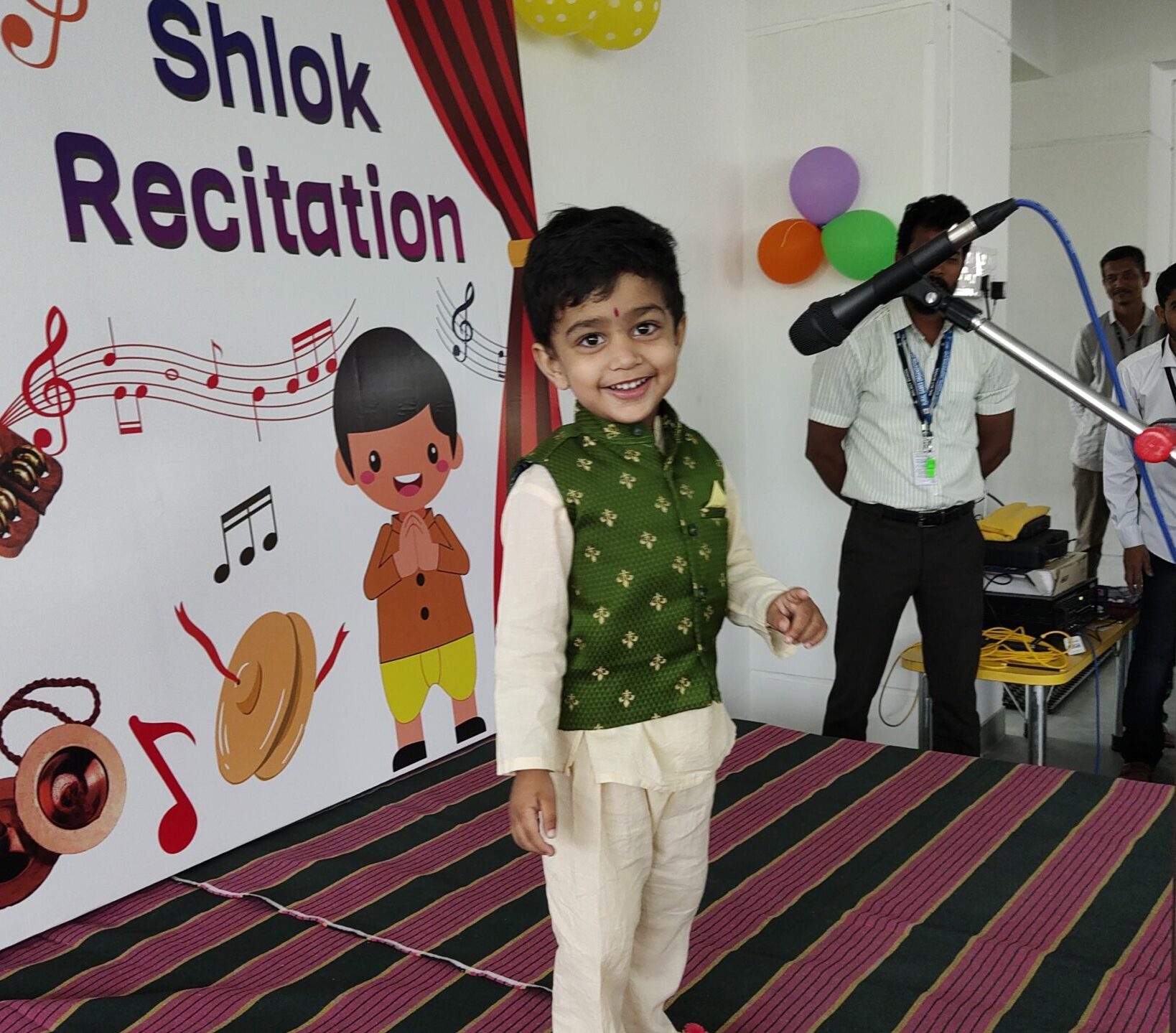 Language Arts Book Handover

Language Arts Book Handover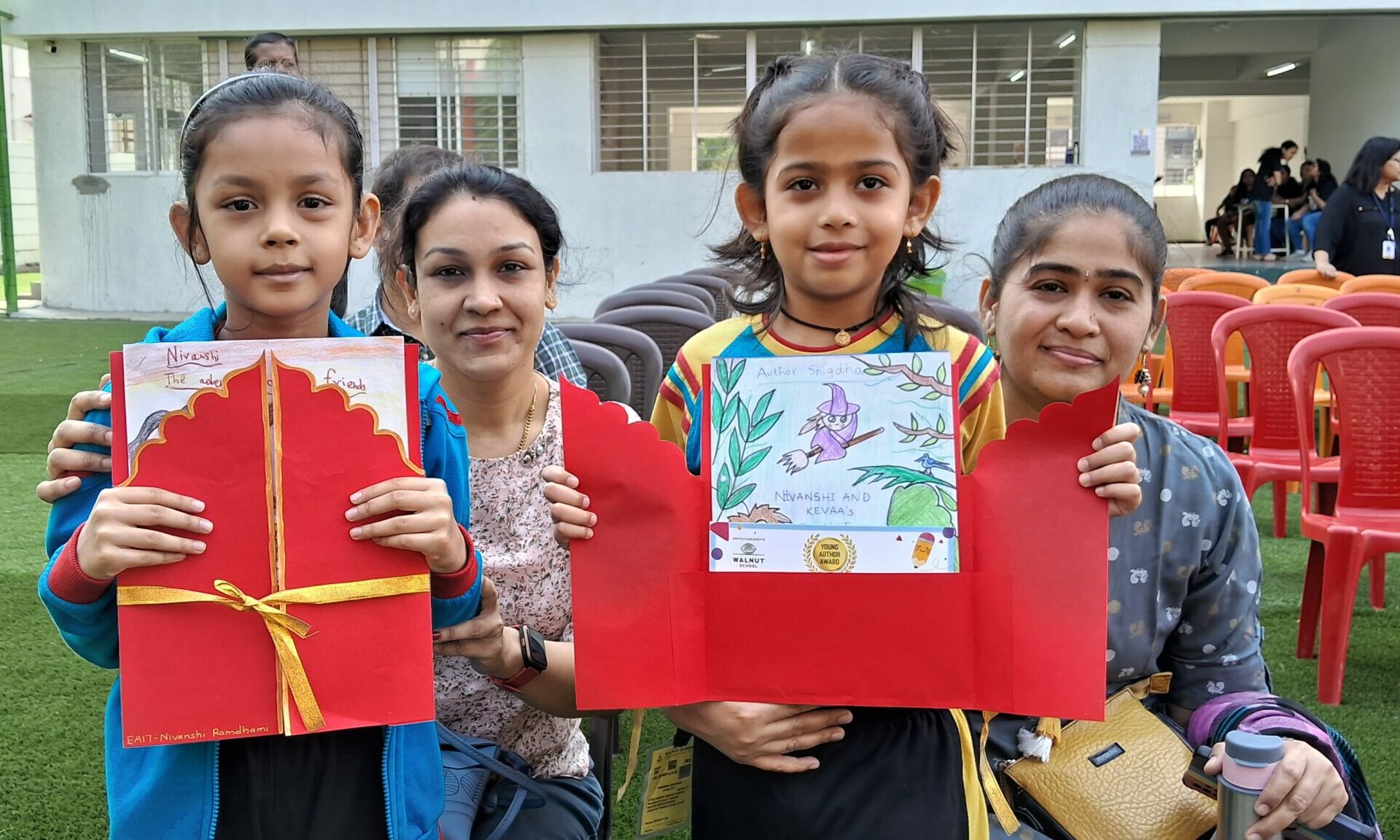 Did you know that our children are authors in their own right?
Yes, they are! Over the academic year, our Std. 1 and 2 students write their own stories in their Language Arts class. 
In the first quarter of the next academic year, we have these students formally releasing the book that they have written as a part of the Language Arts class in Std. 1 and Std. 2 respectively. These books are then handed over to their parents in a small ceremony held in the school.
Imagine the confidence boost that these students get for becoming authors at such a young age!

Mono acting

Mono acting
Mono acting is a very interesting art form which involves both acting as well as intelligence that too performed as a solo individual. At Walnut we have always encouraged the students to actively participate in theatre so we organize this event for our young students. In a monoact, one person can also present 2 or 3 roles just by taking up a different position on the stage. That is a little difficult to do as your acting style, voice, position all have to keep changing frequently.

Board games competition

Board games competition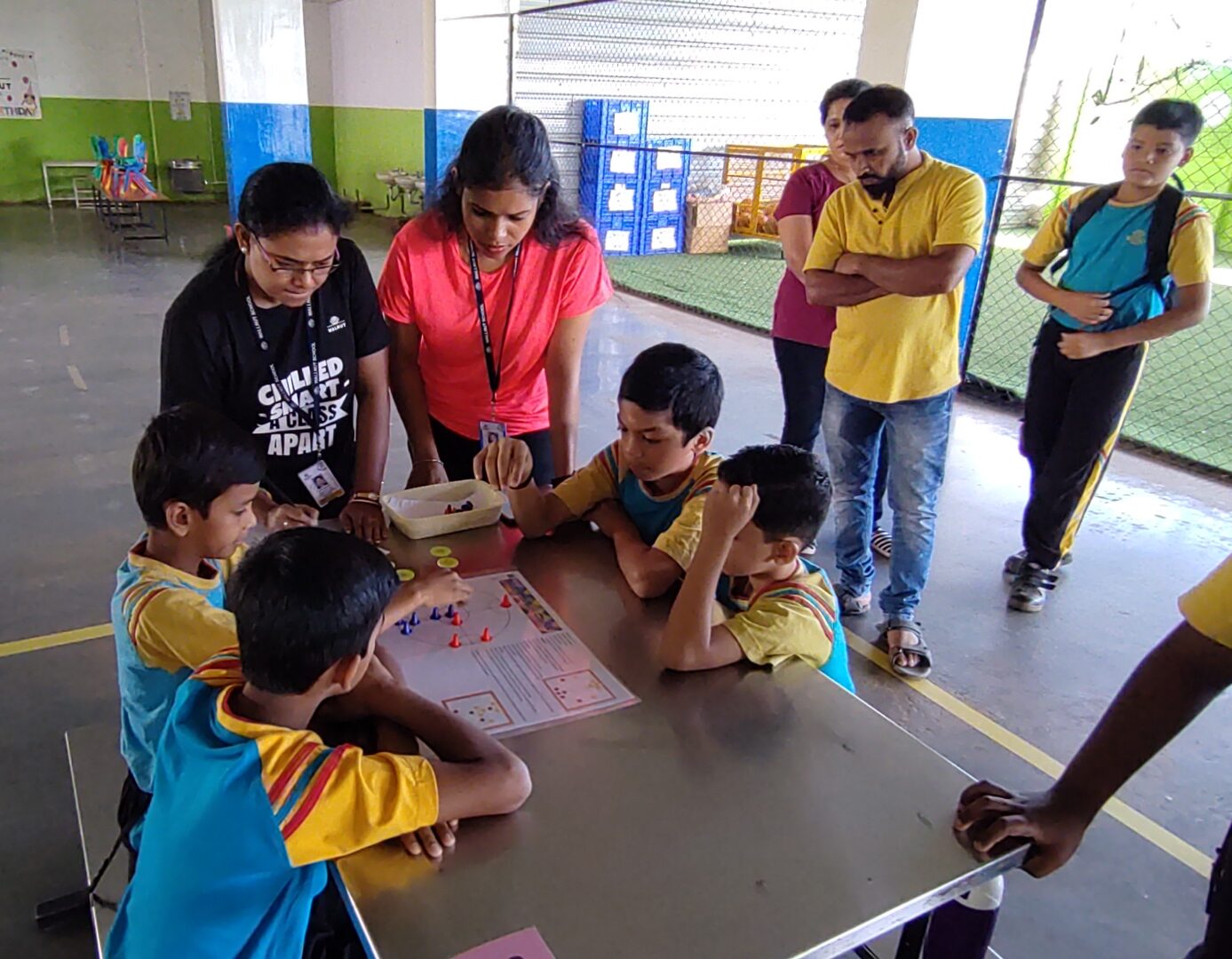 At Walnut, students have a separate period specially earmarked for playing specially-created board games, puzzles, and card games! The aim of this activity is to develop the strategic thinking skills of our children. 
With an aim of putting these skills to full use, we hold special board game competitions in school for our students. In these competitions, students compete against each other and play rounds of various specially designed board games. On board game competition day, the whole venue becomes a gaming zone with students vying against each other, and applying their learning and strategies to win.

Debates/Speaking

Debates/Speaking
A debate is a valuable opportunity to exchange differing opinions while maintaining respect for one another. Through debate, students learn to express themselves effectively and persuade others. It is an important life skill that we believe our students should develop. To participate, students form teams of 5 members and research both sides of the given topic. A coin flip determines which side of the debate each team represents. Teams are evaluated based on factors such as fluency, research, and knowledge. Such competitions help boost the confidence of the children and give them an edge over others when they step out into the real world.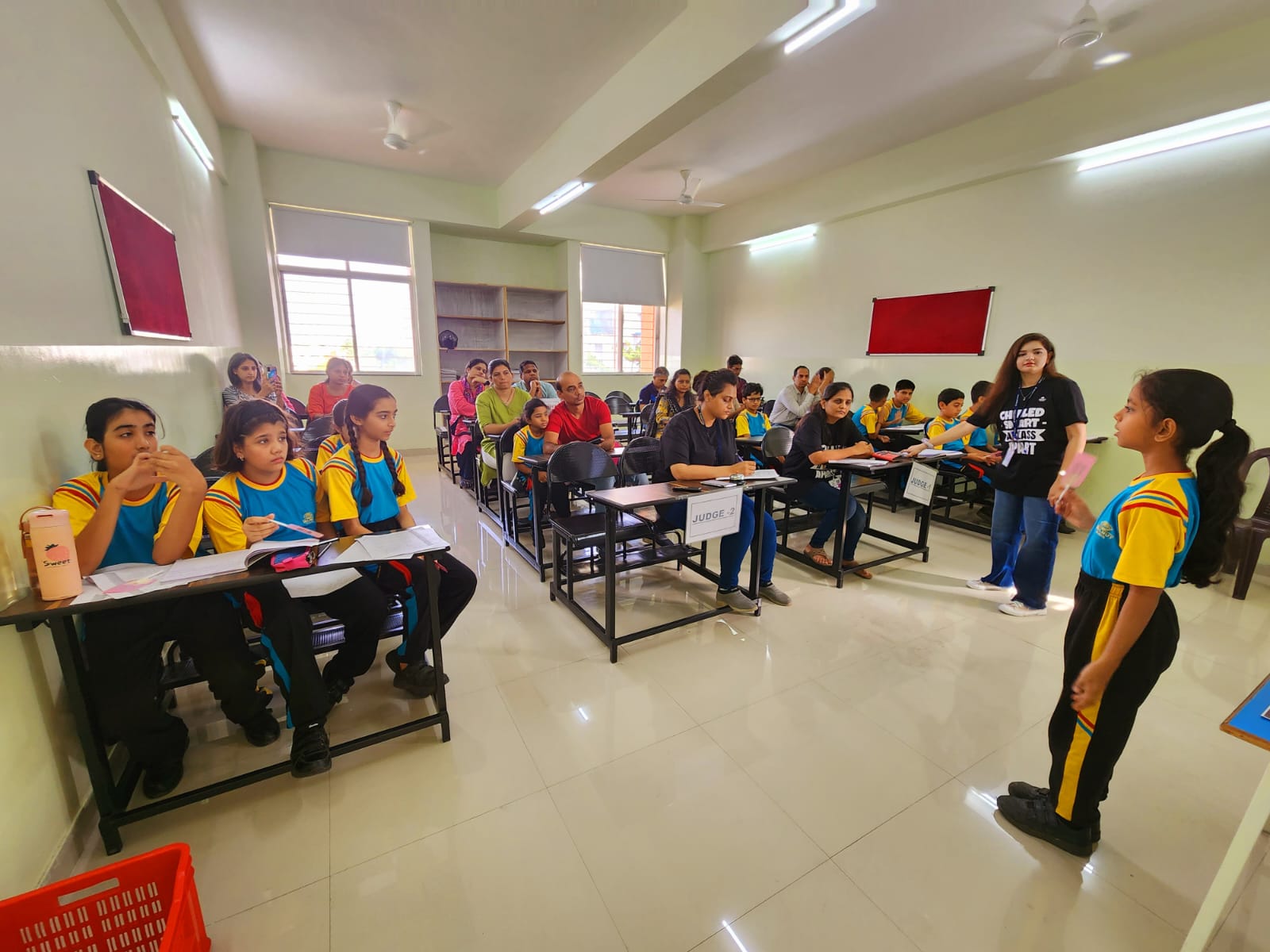 Parent – child Garba workshop

Parent – child Garba workshop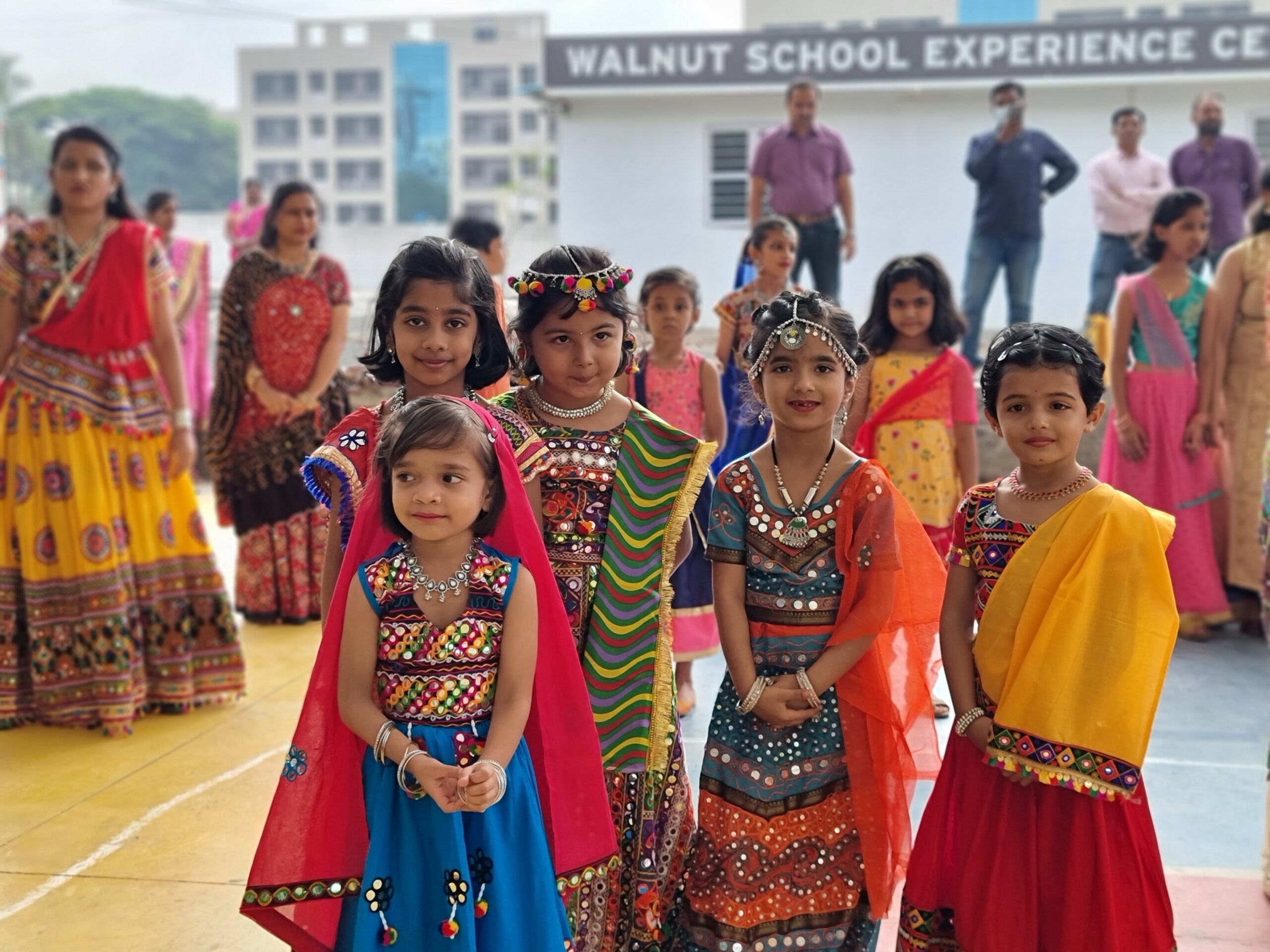 Festivals are celebrated with great spirit at Walnut School. It gives students a feel of our heritage and helps them connect better to traditions at home. Celebrations teach children how to interact socially and enjoy the company of others. They develop respect and tolerance for all communities and become well rounded personalities.
Around the Navratri festival time, we hold a special parent child garba workshop where our teachers teach Garba steps to all the participants. The students and parents get to perform together as a group to foot-tapping music (and burn some calories along the way too! 🙂 ).  This also gives our parents an opportunity to spend quality time with their child and acquire a new skill along the way! 

Ganesh Idol making

Ganesh Idol making
To inculcate a sense of responsibility and love towards nature among our students, while celebrating a festival, we conduct an eco – friendly Ganapati idol-making workshop in all our school premises. Taking place around the Ganesh festival, this again is a parent and child event. The students and parents together, under instructions from our teachers,  create a Ganesh idol using eco – friendly materials, which they take home with them. All in all it is a fun event for everyone, including the children, parents and teachers as well.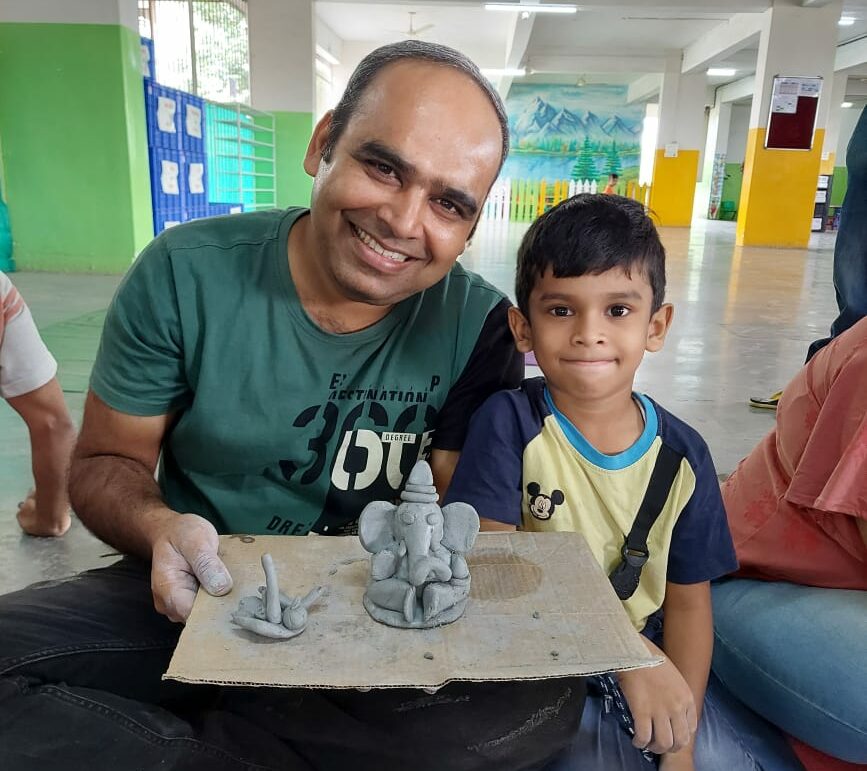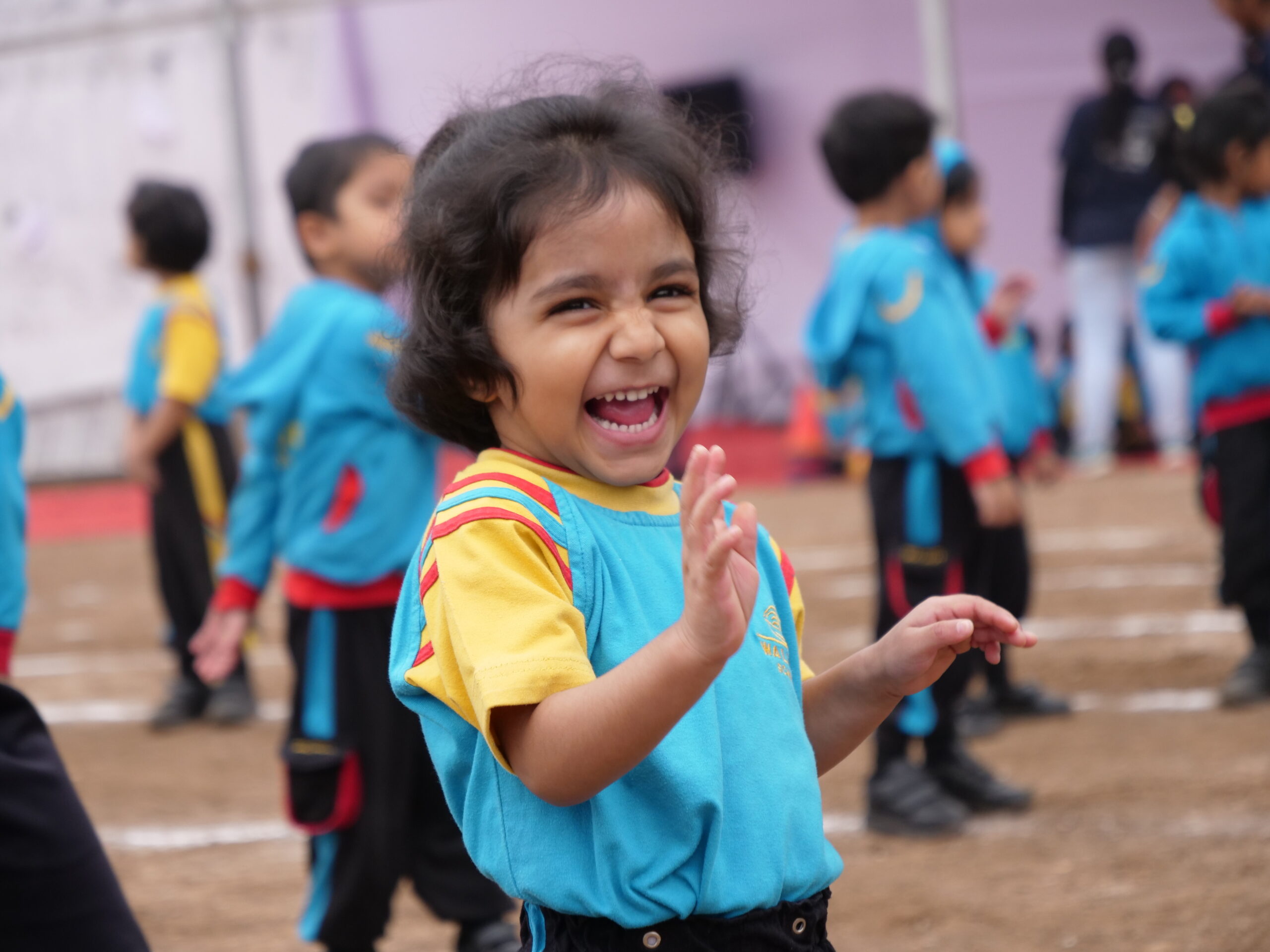 These events, held on Saturdays, aim to showcase the skills and talents that students have developed in school. They provide an ideal platform for parents to witness and support their child's progress.