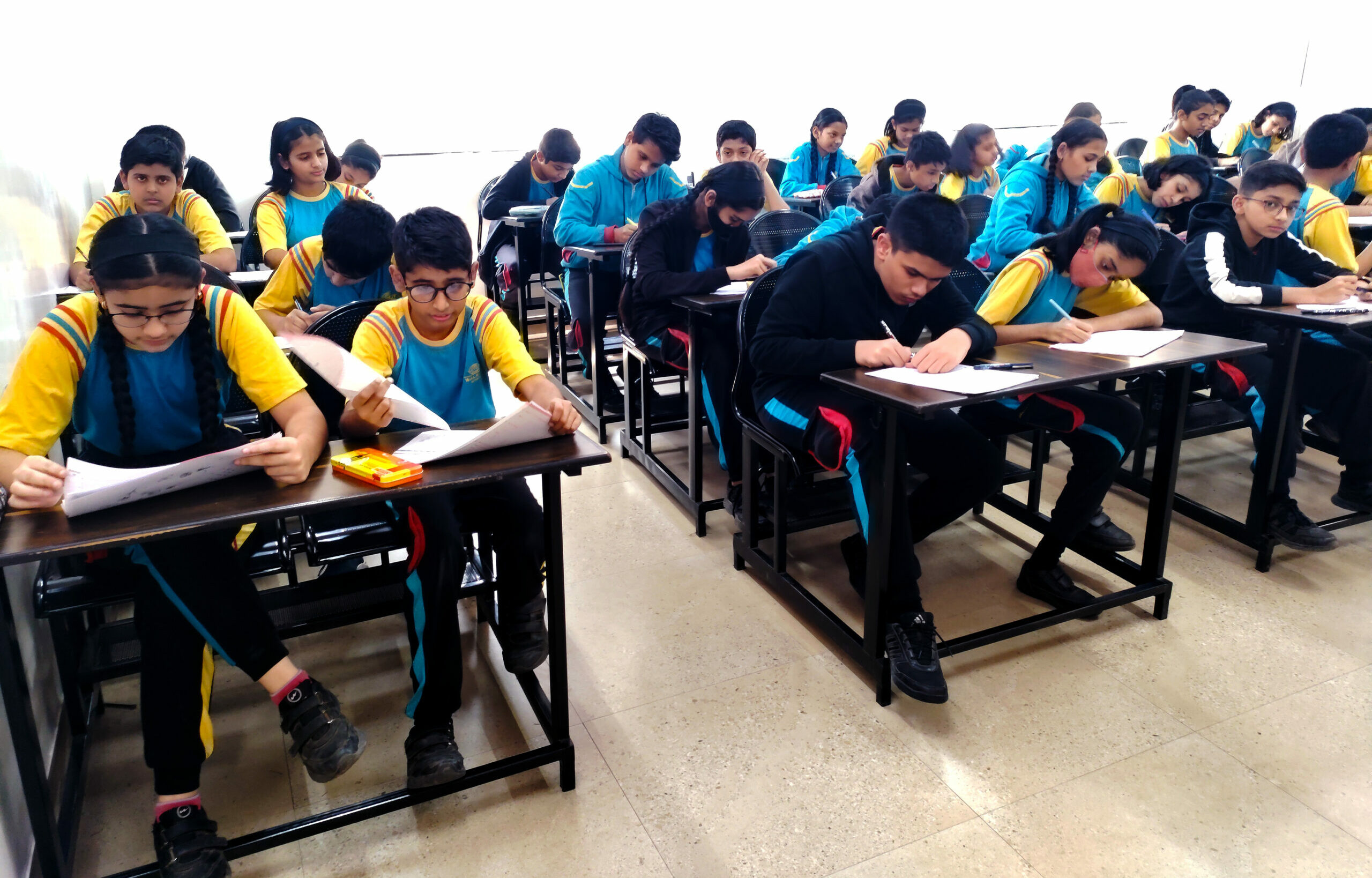 Walnut School has always had excellent results in the board exams. We have been running schools for more than 22 years now and we know that to do well at any task, the key lies in extensive preparation and starting early.
At Walnut, we accelerate ever so slowly in primary itself and then step it up in higher classes. That gets half the year of Std. 10 comfortably clear to have multiple rounds of prelims. Right from Std. 8, they have revision and test periods after every chapter as well. There are 4 separate sets so that even in the class students sitting next to each other are answering different papers! These 4 sets are as good as a question bank for that chapter. Because even if the student is solving 1 set, all 4 sets are distributed to all the students!
Students develop a habit of studying for tests and appearing for them regularly. These tests help the teachers identify areas needing improvement. The teachers work equally hard as the students providing feedback to students and parents, noting where students are lacking and where they have improved. Additionally, high-performing students are challenged with tougher papers.
Each test also has some "surprise" questions so they get used to being shocked a bit and learn how to think through it and still answer the question. As they practice more and more, they get the hang of it. So, even if there is a tricky "googly" in the board exam, our students know how to crack it!
Walnut School has a large team working behind the scenes to manage logistics, including creating question banks, setting papers and model answers, communicating with parents, and scheduling classes. This allows teachers to focus on teaching in the classroom and providing feedback and correction to students outside of class time.
With all this, our results have been awesome. Last year, our school had excellent academic results with everyone passing their board exams and over one third of our class achieving scores above 90%. We exceeded the national average by five times for students scoring above 95% and three times for students scoring above 90%. Our success is attributed to our effective plan and dedicated team, which helps every child improve.
At Walnut school, we believe in providing our students with a comprehensive and rigorous examination system that prepares them for any academic challenge from an early age. Starting from Std. 1, our examination system encompasses diverse learning aspects, including practice tests, test bytes, orals, and more. We place great importance on regular evaluations, providing invaluable feedback to both students and parents. You can read more about our meticulously conducted primary and secondary examinations here.