Stress free examinations at Walnut school
Stress free examinations at Walnut school
Examinations are an inevitable part of life and they are necessary too. The original idea behind examinations is not bad at all – it checks progress and gives us data to take a decision about the next action – are we ready to progress to the next level or do we need some more effort at the current one. However, the way examinations have been planned and conducted over the years around the world and particularly in our country have resulted in a lot of negative feelings associated with this concept.
Learning and testing are two different things and require different mindsets. If we wish to test to fairly evaluate, the candidate needs to be prepared properly for the evaluation. We are familiar with this approach for the all important board exams when we prepare with prelims and what not.
There is a lot of anxiety and stress associated with this examination because the kids (and parents) are suddenly thrown into it with very little awareness and support. That leads to the hunt for additional classes, tutors and what not.
For Walnut students (and parents) this is simply not done. So, how do we do this at Walnut School?
Some evaluations keep happening during their regular routine. These are quick with immediate feedback. There are plenty of practice tests for these. And every six weeks is a summative assessment. There are multiple rounds of practice for this as well
The extensive practice rounds have many benefits
They allow the students to switch from the learning mode to the testing mode.
They give students a chance to understand where they are going wrong and improve on that
It gives the teachers a chance to understand weak areas of the class and there is a chance to actually go over those concepts again and strengthen them.
It gives students a good opportunity to work out time management strategies, techniques to think, summarize and answer and present well.
And after all this is the final round of tests
And after all this is the final round of tests
When the final test happens after the practice rounds, the students are familiar with the format, well prepared and have overcome their weaknesses
They are in the 'testing' mindset as they have got enough time to transition from the learning mode to the testing mode
There is no anxiety. And this becomes a habit right from Std 1. Kids know they have to prepare systematically and then, it's all okay. There is no reason to panic!
Walnut School understands the need for examinations – particularly sensible examinations.
We prepare students for the tests and do a lot of work in the process
We test to gauge weaknesses and help point them out well in time when something can actually be done about them.
We have interesting formats and questions in the examinations and even in the regular coursework which does not turn studying into a rote-learning fest. They have to do a lot of thinking, processing and expressing.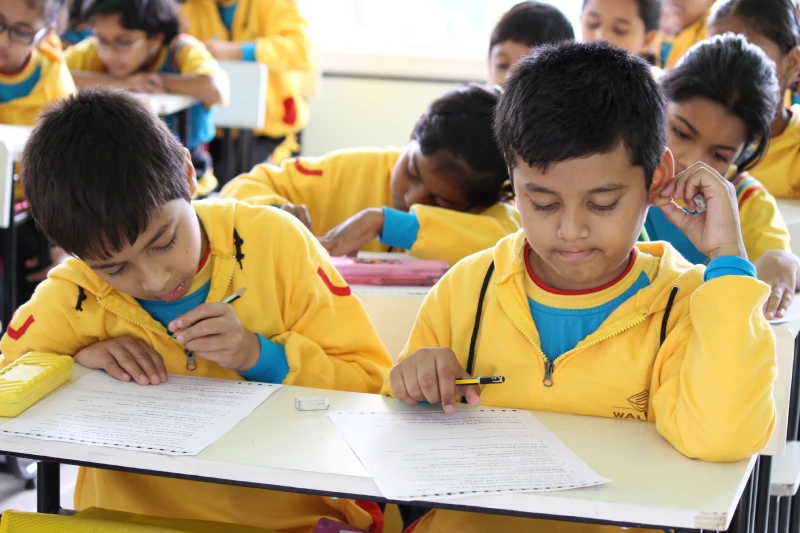 All this works out really well as the kids get older.
What better way to show that our students are indeed tough outside and smart inside!
Preparing for the Boards
Preparing for the Boards
We take immense pride in our efficient and relaxed approach to preparing students for the Std. 10 CBSE Board exams. Our preparation process is designed to provide ample time for extensive practice, achieved by accelerating the syllabus appropriately.
To ensure a thorough grasp of concepts and boost confidence, we conduct multiple rounds of prelims, covering a wide range of topics and incorporating surprise questions. Our Std. 10 students solve 6 formal prelim rounds and several more informal ones.
In the covid disrupted year of 2021-22, when the CBSE suddenly announced a different format of examinations and a different schedule – Walnut students did 7 rounds of prelims!
Our teaching style is thoughtfully tailored to align with individual performance in prelims, enabling students to excel in these crucial examinations.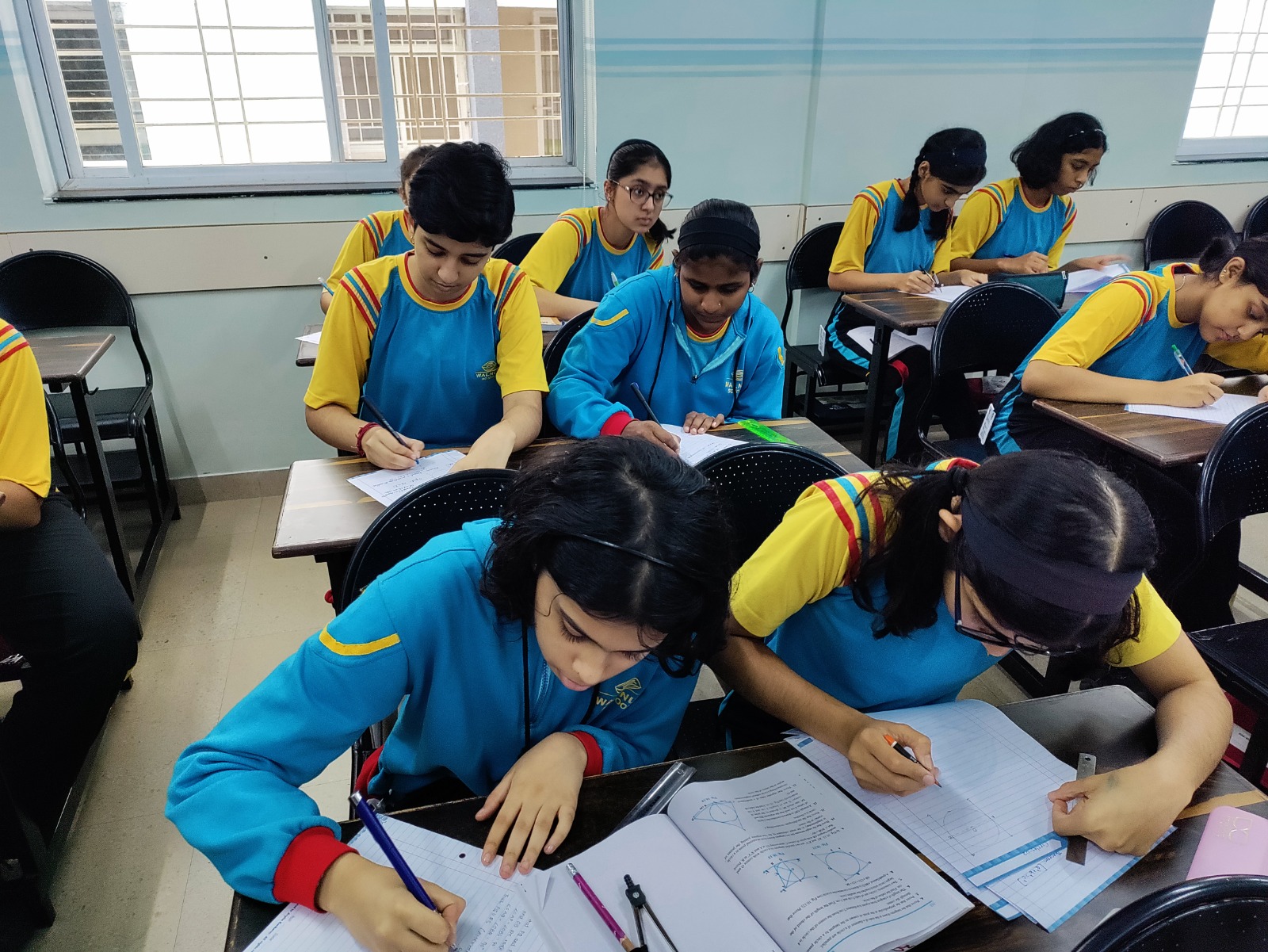 Click here to find out more about our meticulous preparation for the Std. 10 CBSE Board exams.
How do the Baby Walnuts do it?
How do the Baby Walnuts do it?
In the Walnut School KG section, our exam philosophy is centered around creating a stress-free and enjoyable learning environment.
Examinations are seamlessly integrated into regular school hours, ensuring that students are unaware they are being tested. Beginning from Nursery itself, our practice test format allows children to solve two practice tests prior to attempting the Unit test, helping them become familiar with the exam pattern without feeling any exam pressure.
By seamlessly integrating exams into their daily activities, we ensure that KG students develop a positive attitude towards assessments and foster a love for learning from an early age.