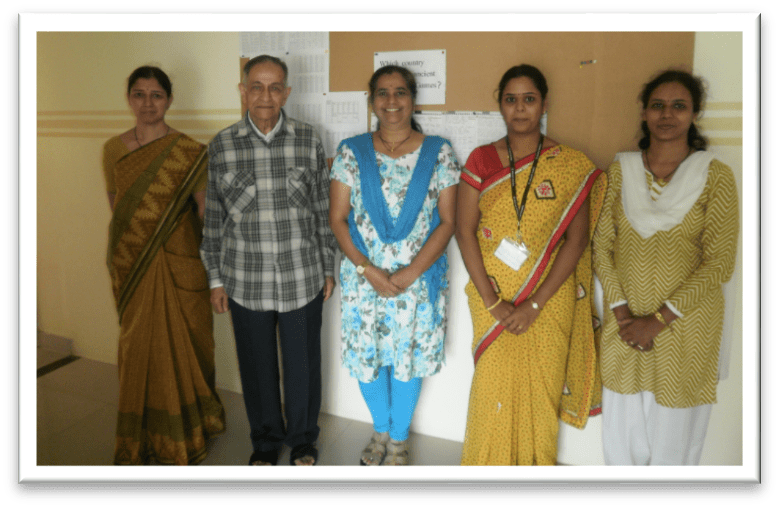 Lt. Colonel Makarand Sathe visited our school. He is a very senior gentleman and is very passionate about Sanskrit. He works with various schools to help them develop Sanskrit programs. One day he came across a Walnut student who was able to speak and understand Sanskrit well. He was curious and wanted to find out more about our school. So, he called and came over.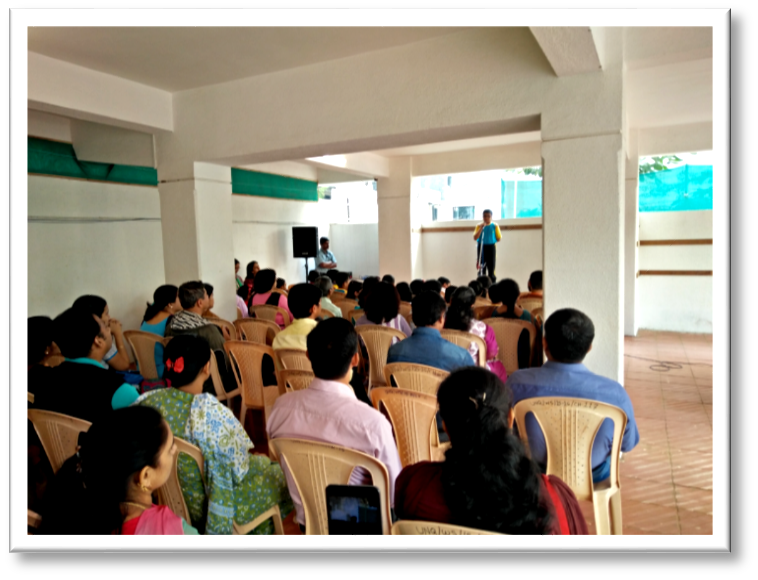 When he came in, the Std. 1 Sanskrit class was in session. These 5 year olds could have a conversation with Mr Sathe in Sanskrit. They recited Sanskrit prayers and sang songs. They introduced themselves to him in Sanskrit and even answered some of his questions in that language.
He was absolutely amazed! He took a detailed look at the school and was very impressed with all our programs, systems and planning. He saw the effectiveness and remarked that the way we teach Sanskrit at Walnut seems to be truly the right way to make the children love and pick up the language. He has spoken highly of our school to many institutions and a lot of representatives from these schools have already started visiting Walnut.