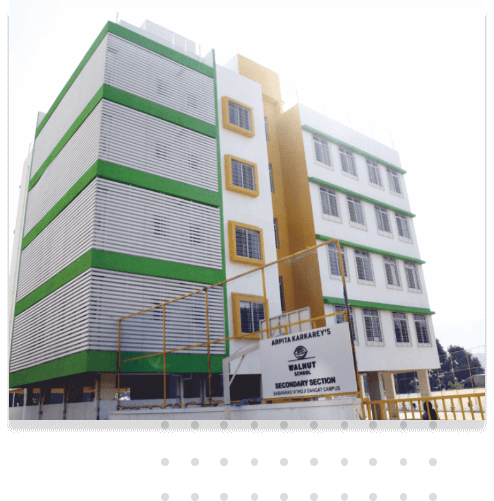 School Campus
Walnut school at Shivane, Pune, overlooking the river, has a beautiful campus with three buildings; one building each dedicated to our kindergarten, primary and secondary sections.

Kindergarten Building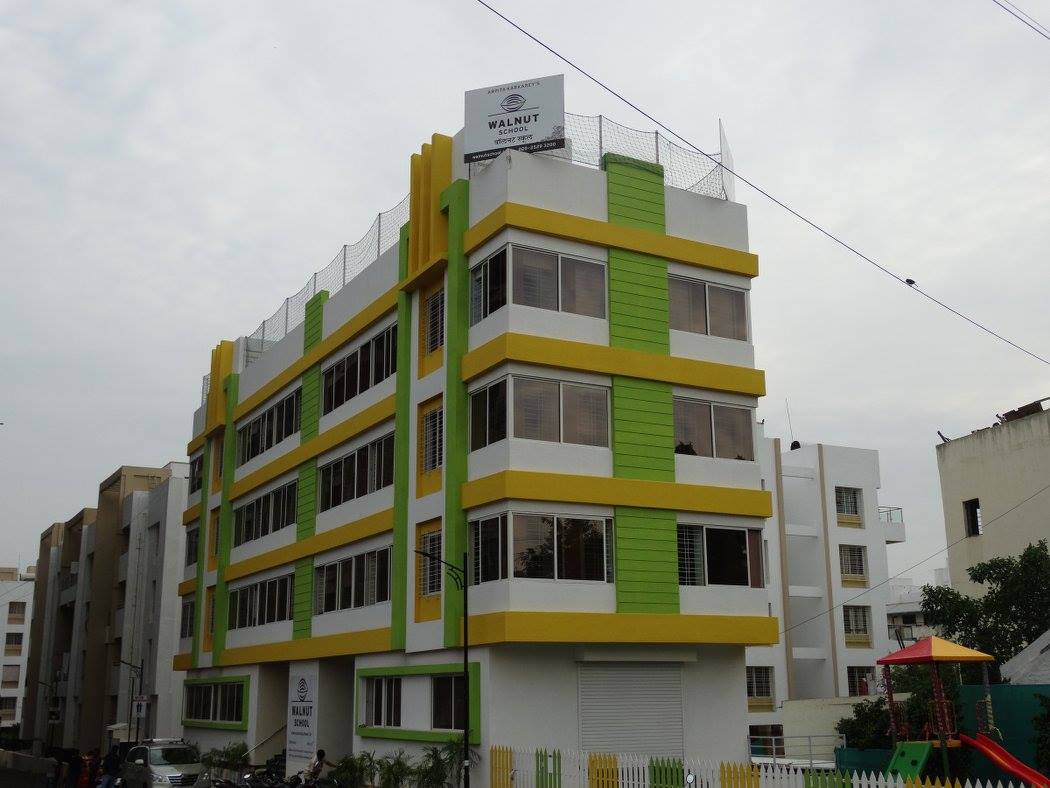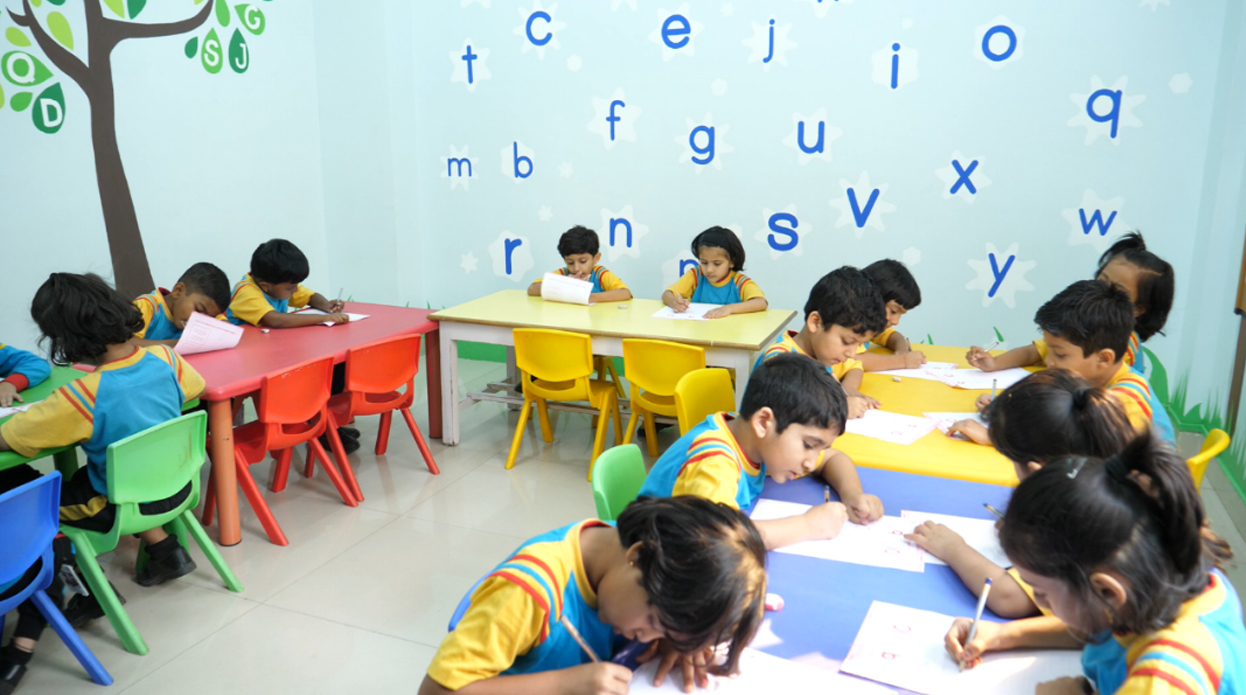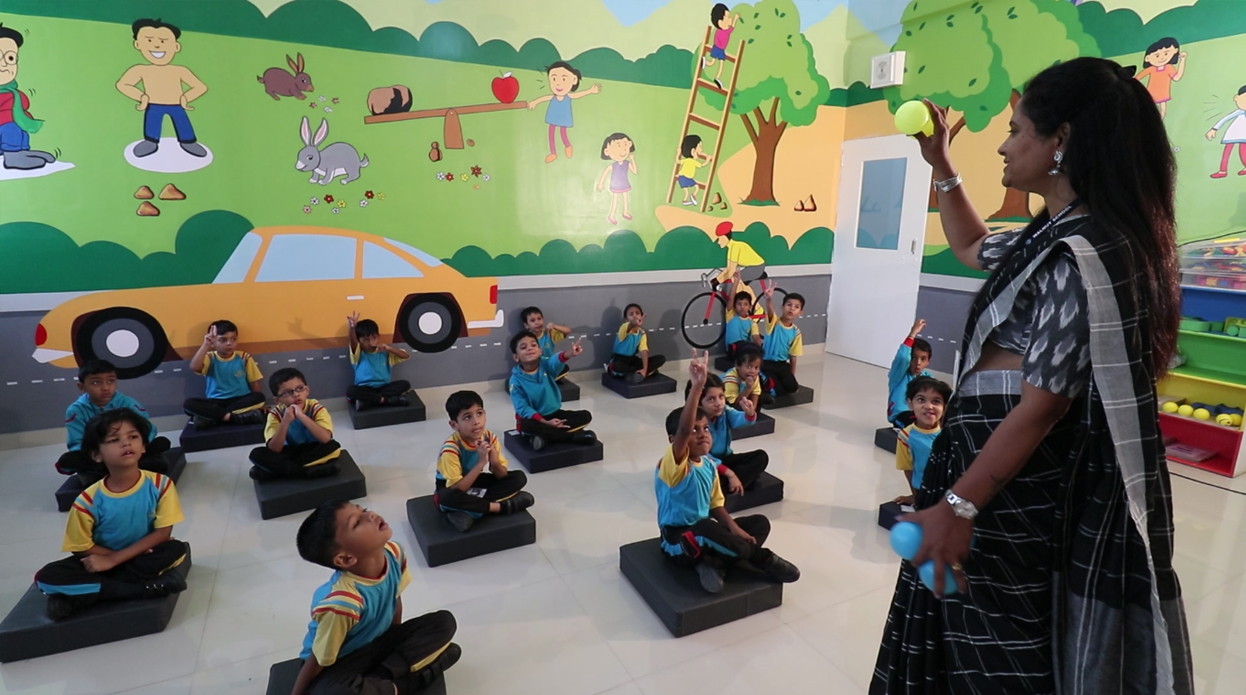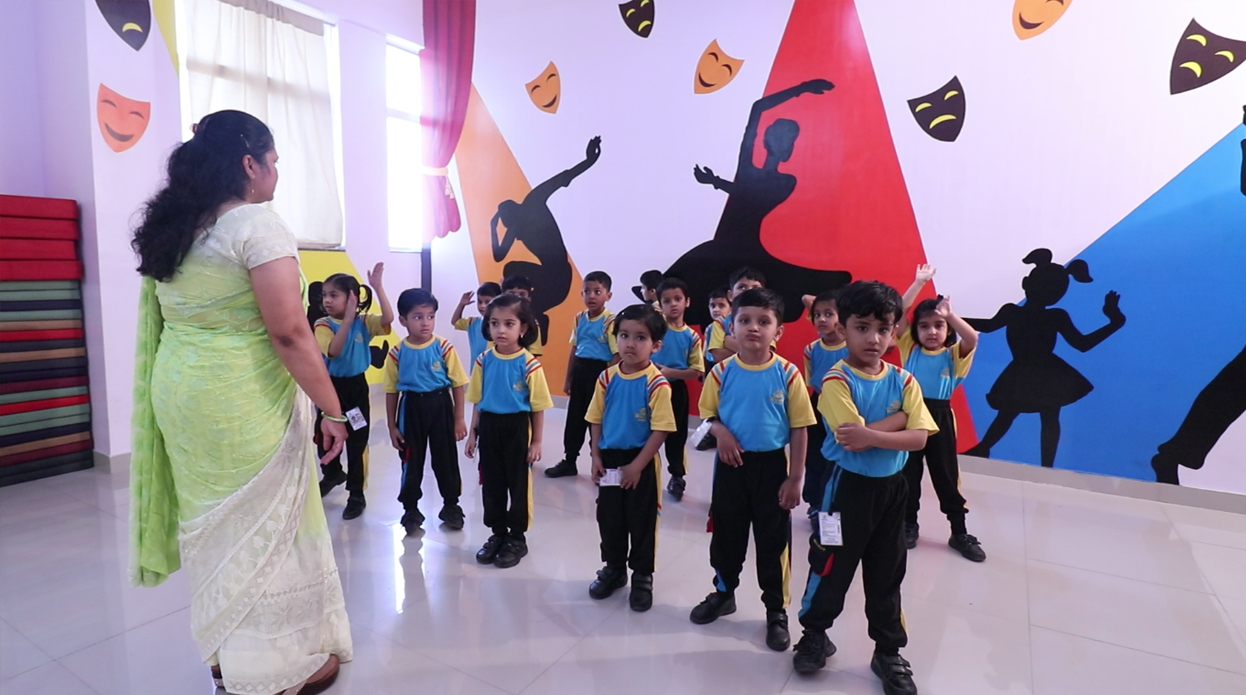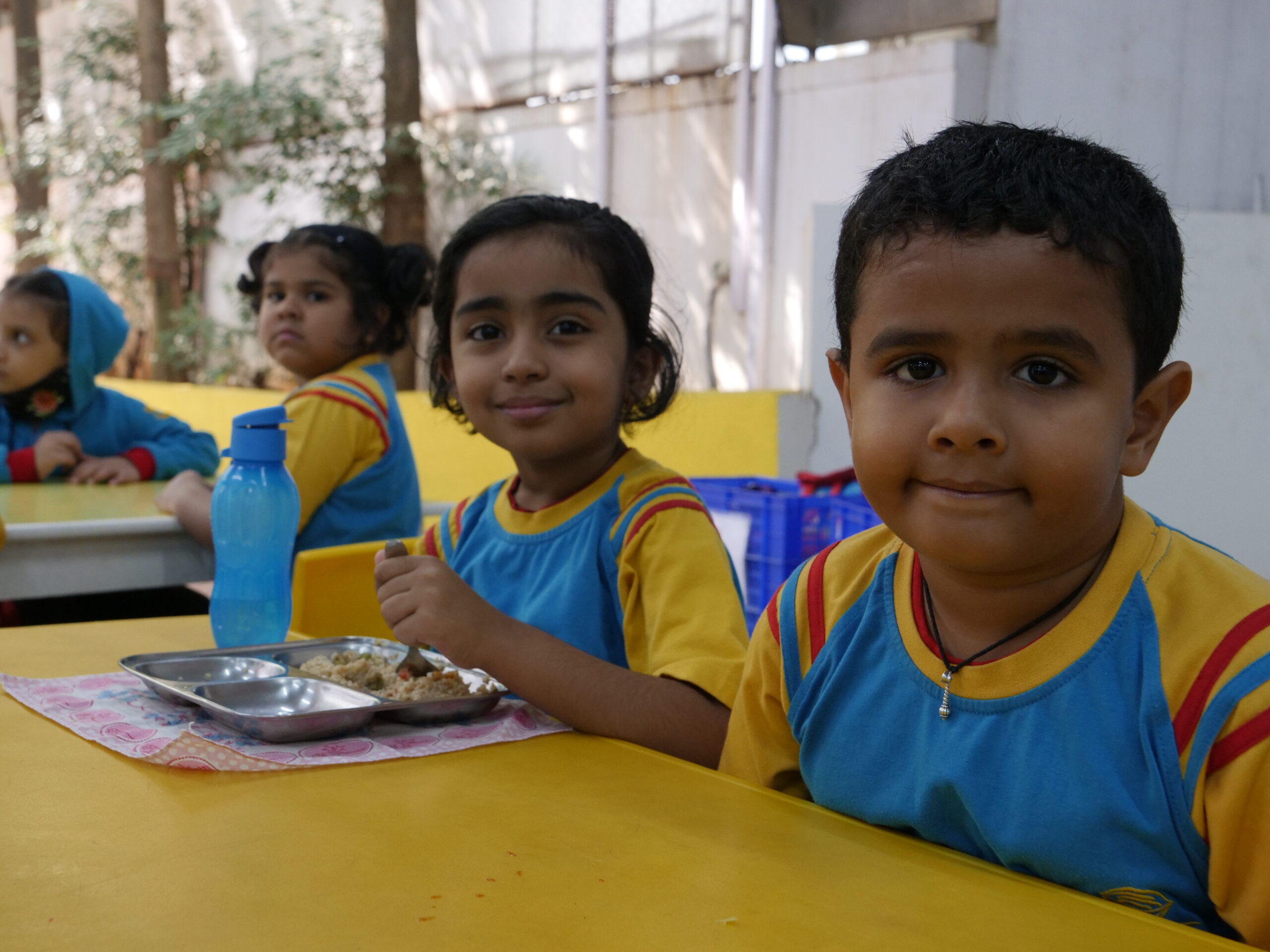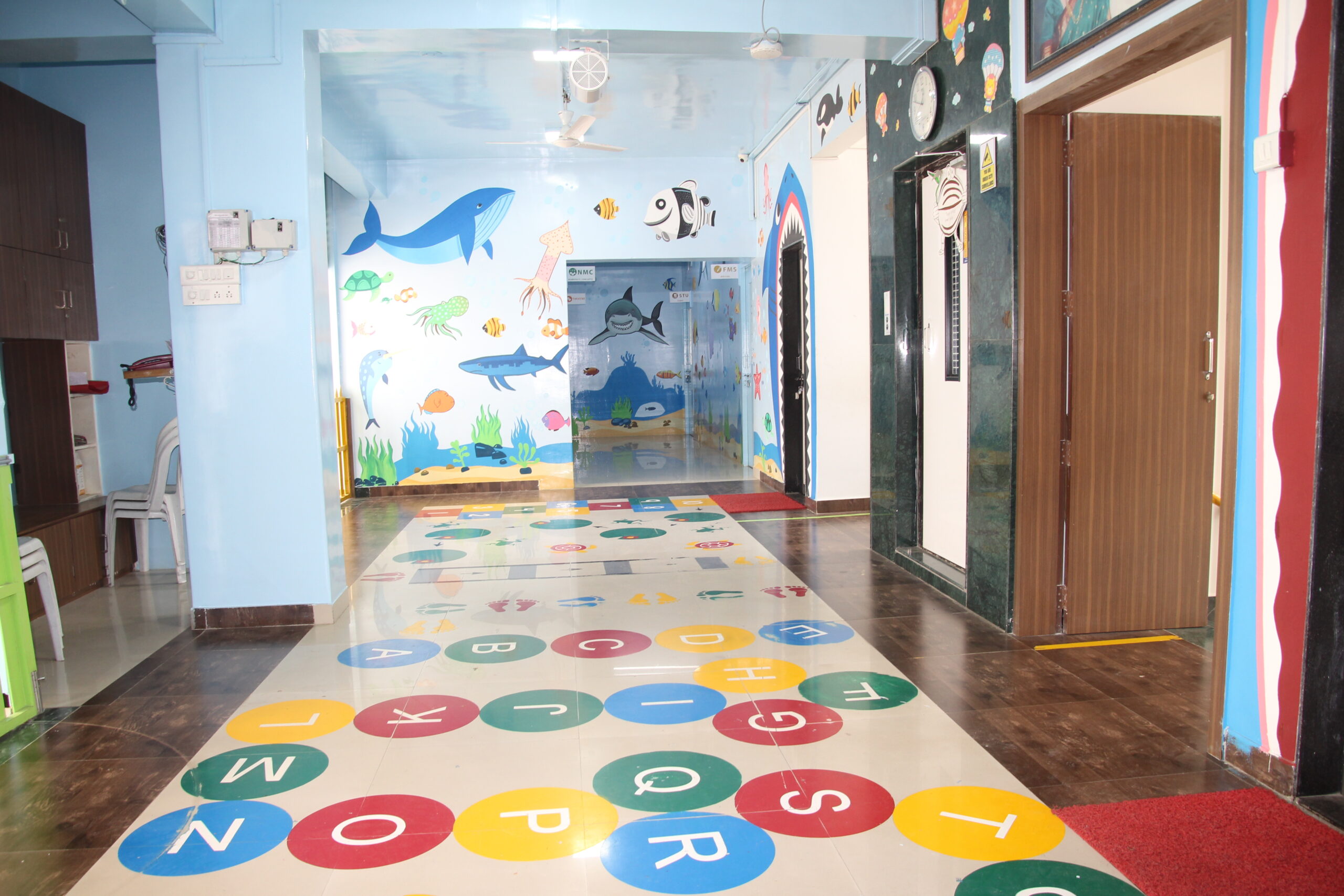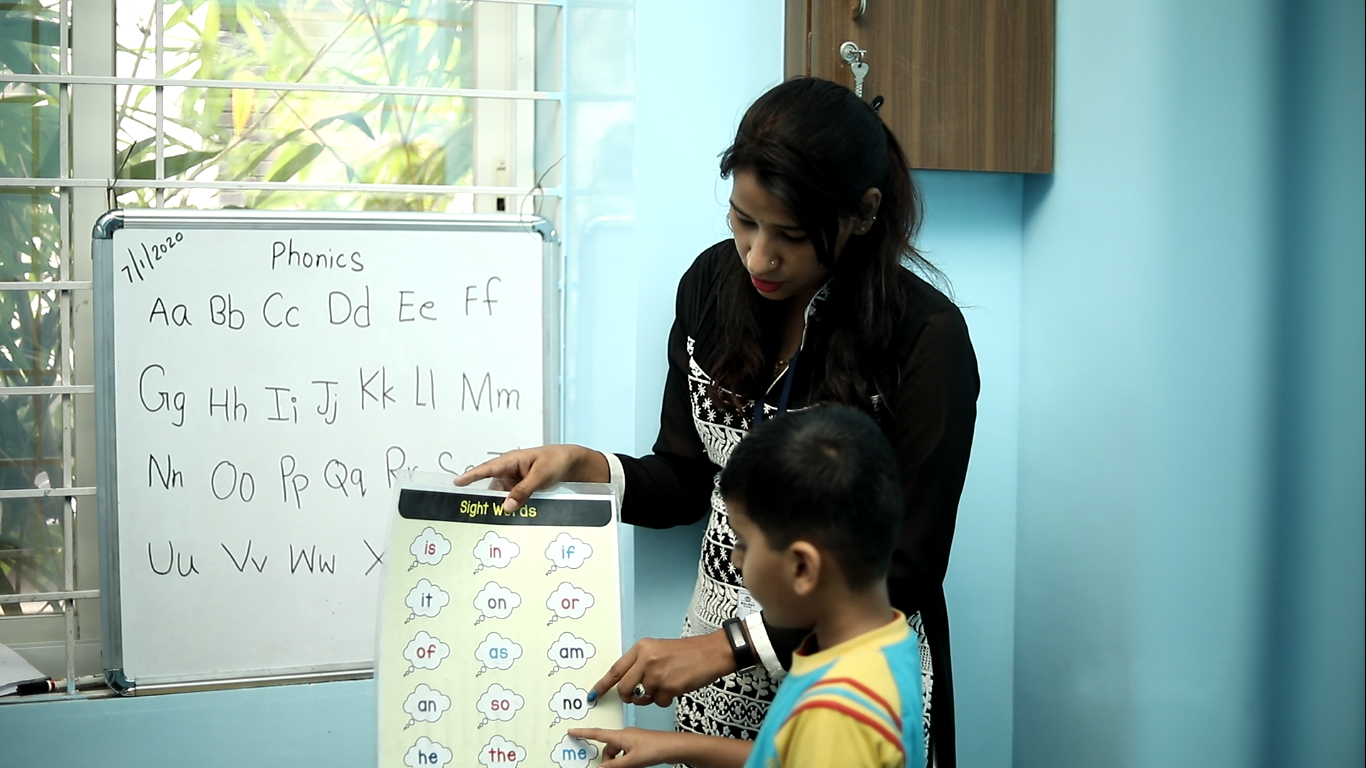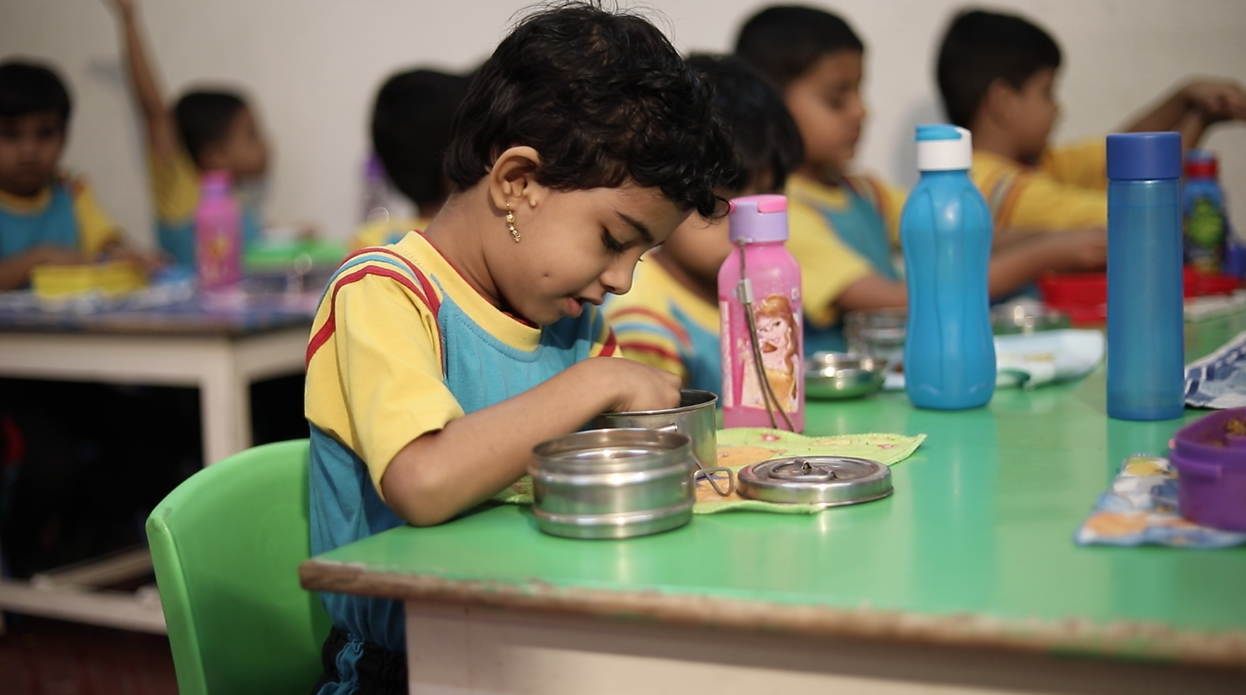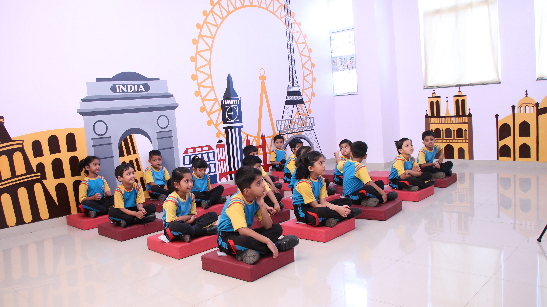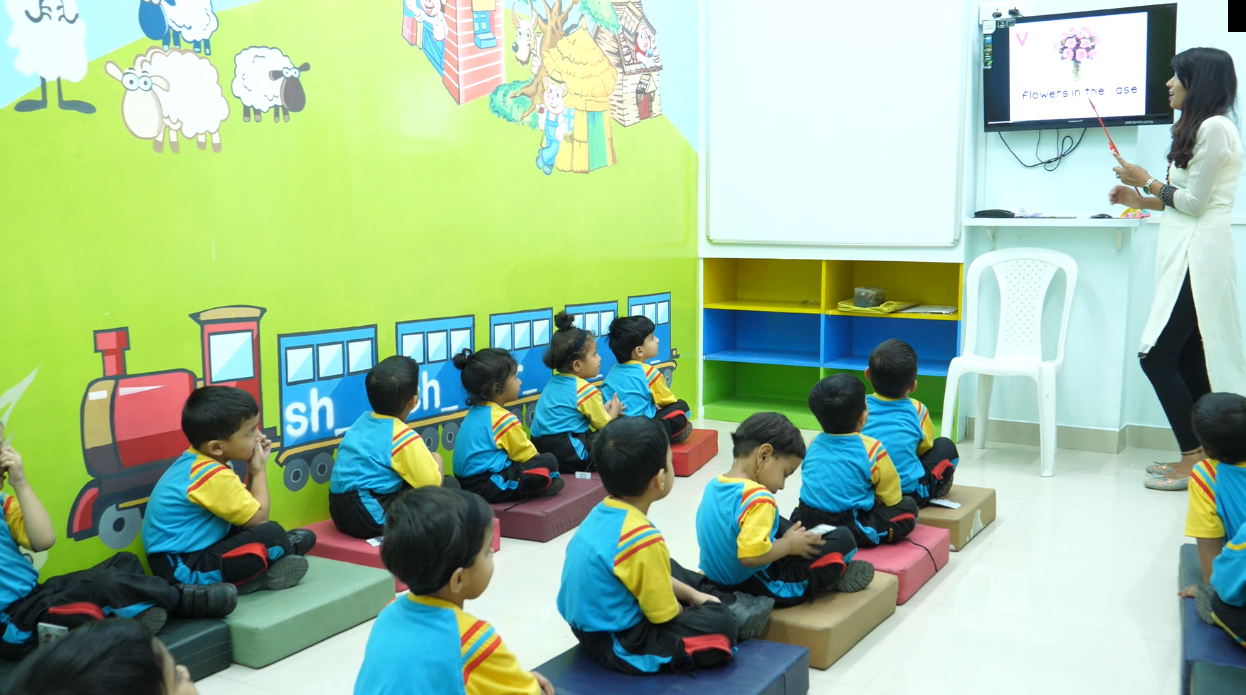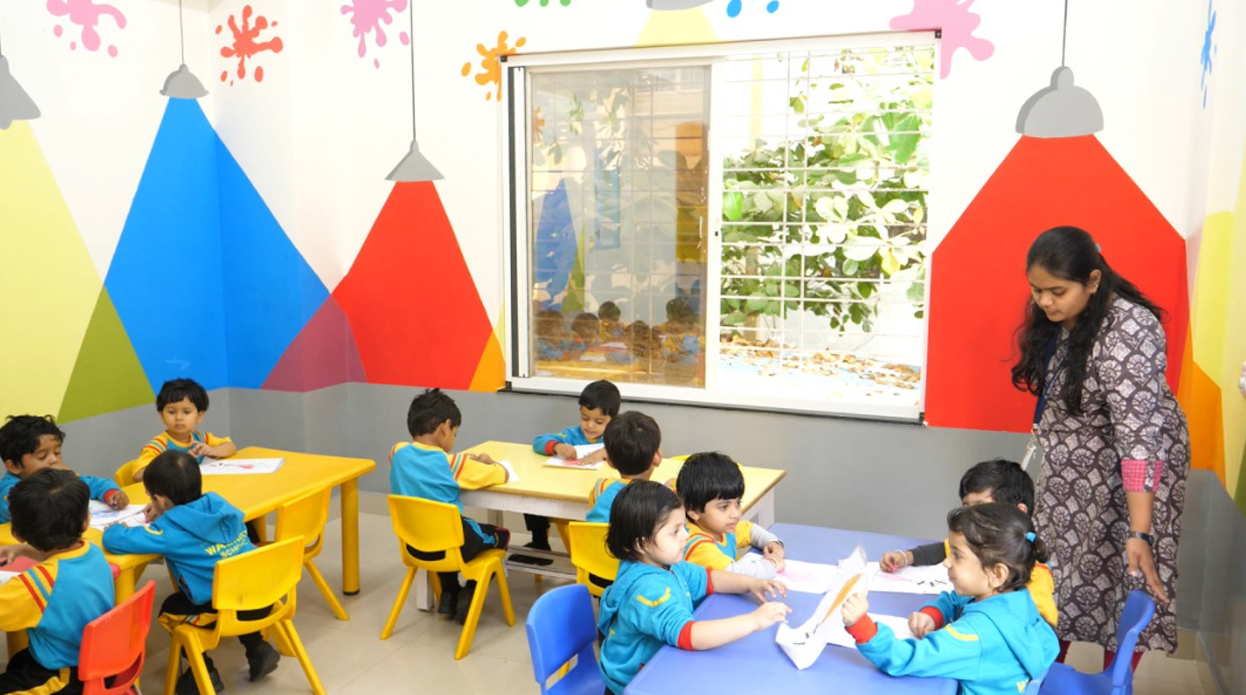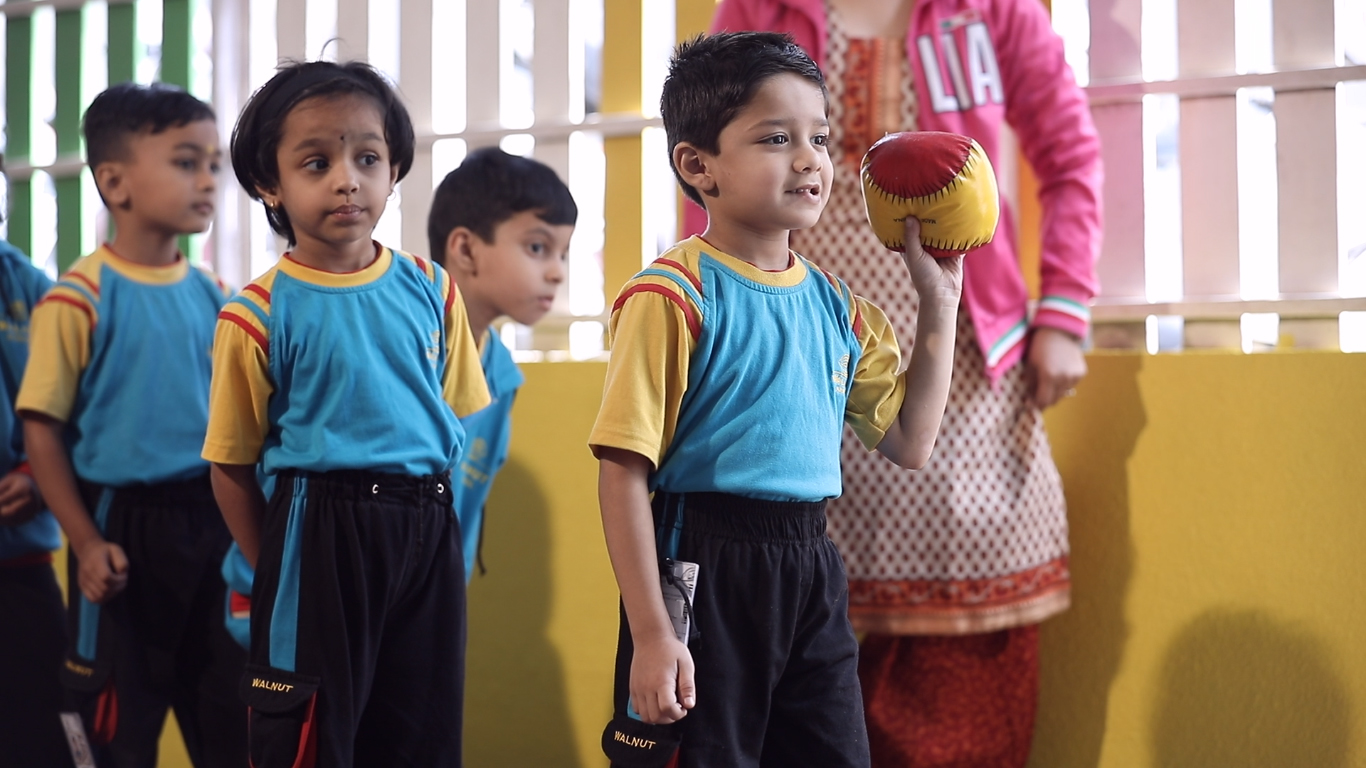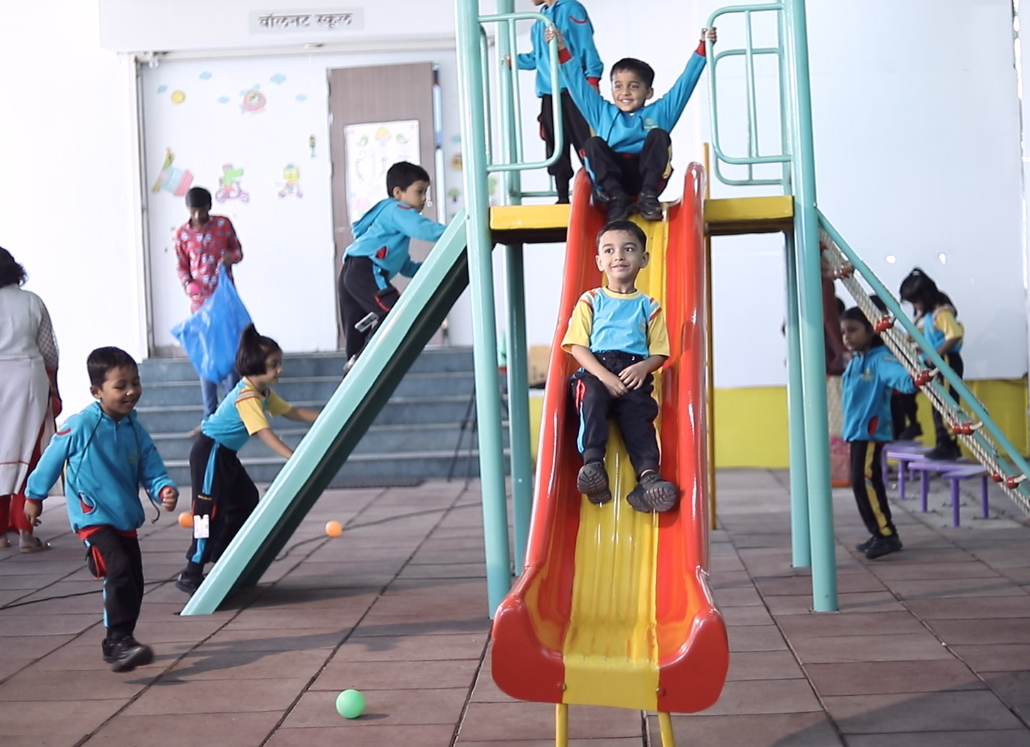 Baby Walnut is an exclusive kindergarten space.
Where else can you find a school where the kindergarten children have their own "campus" too? It's their special place – with everything scaled down to their size. Nursery, Jr KG and Sr KG each have their own floor. They have subject wise classrooms and each have their own theme, furniture and ambience according to the activity they do there.
They have a separate dining area where they can eat in the proper manner and maintain hygiene and learn table manners as well.
Even their lobby floor is so much fun!
There are three different play areas dedicated to kindergarten to help them work on different skills as well.

Primary Building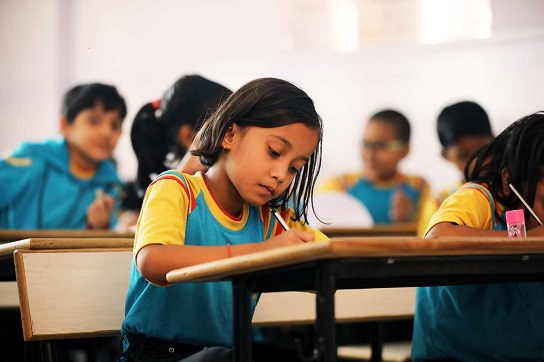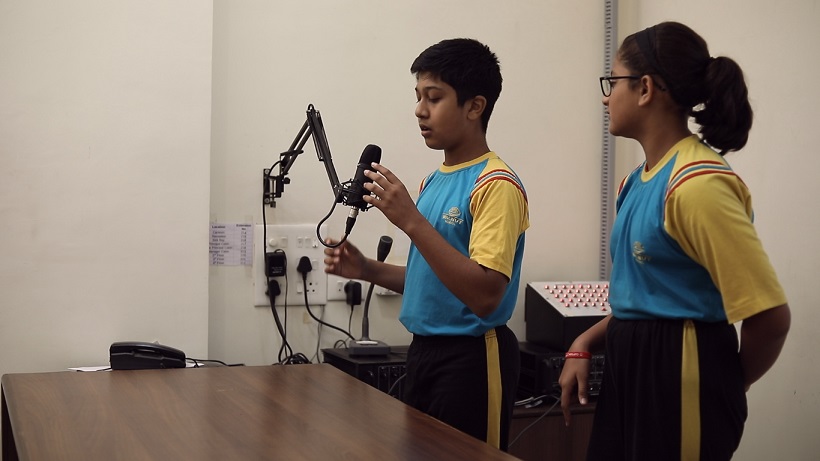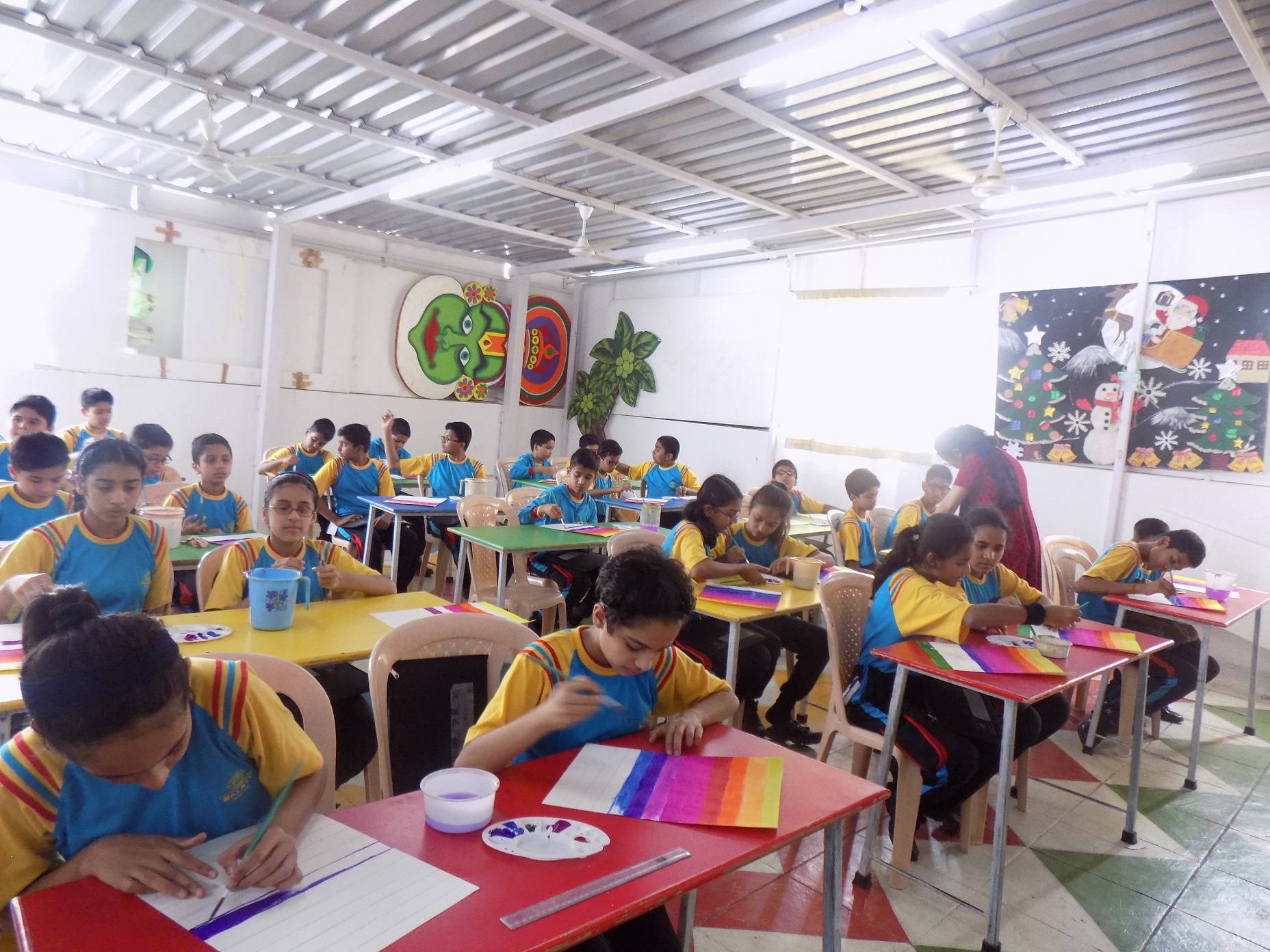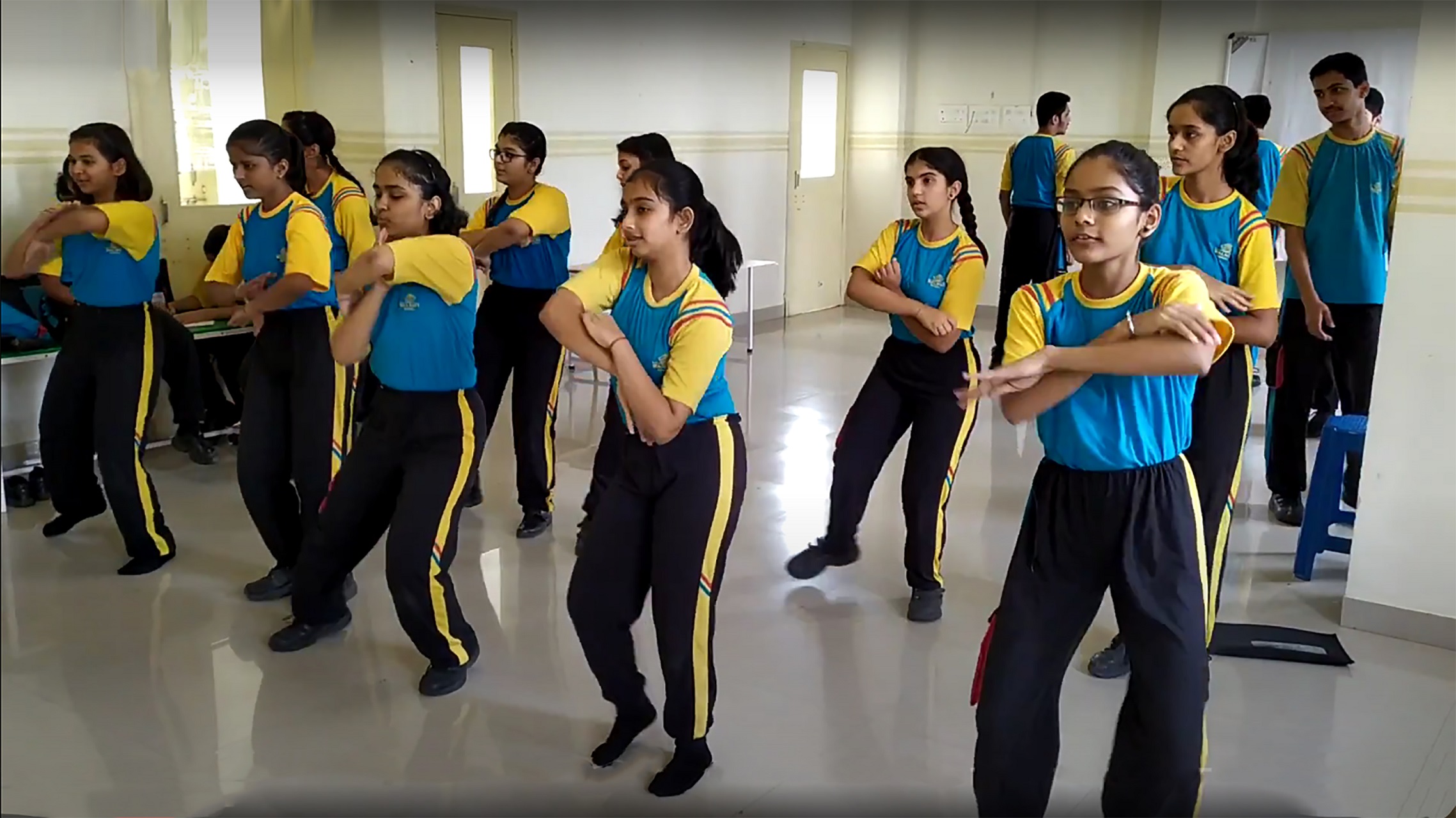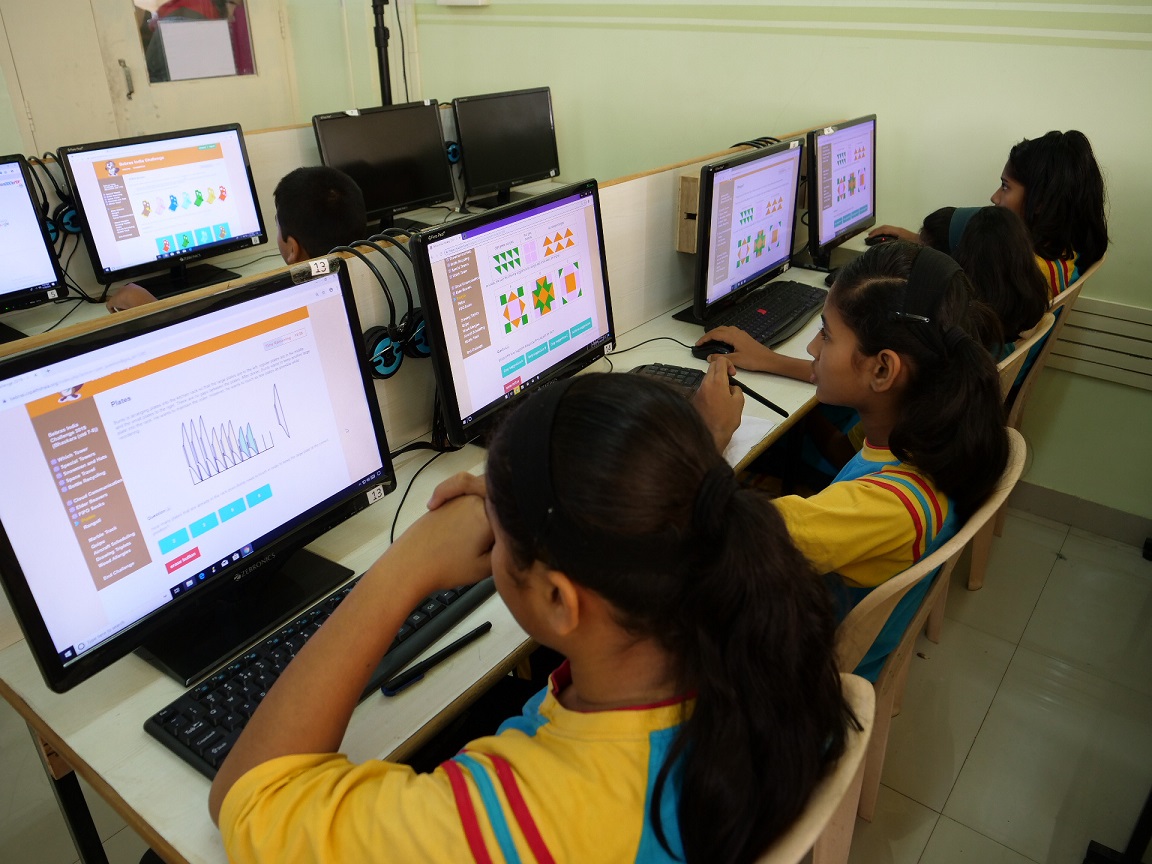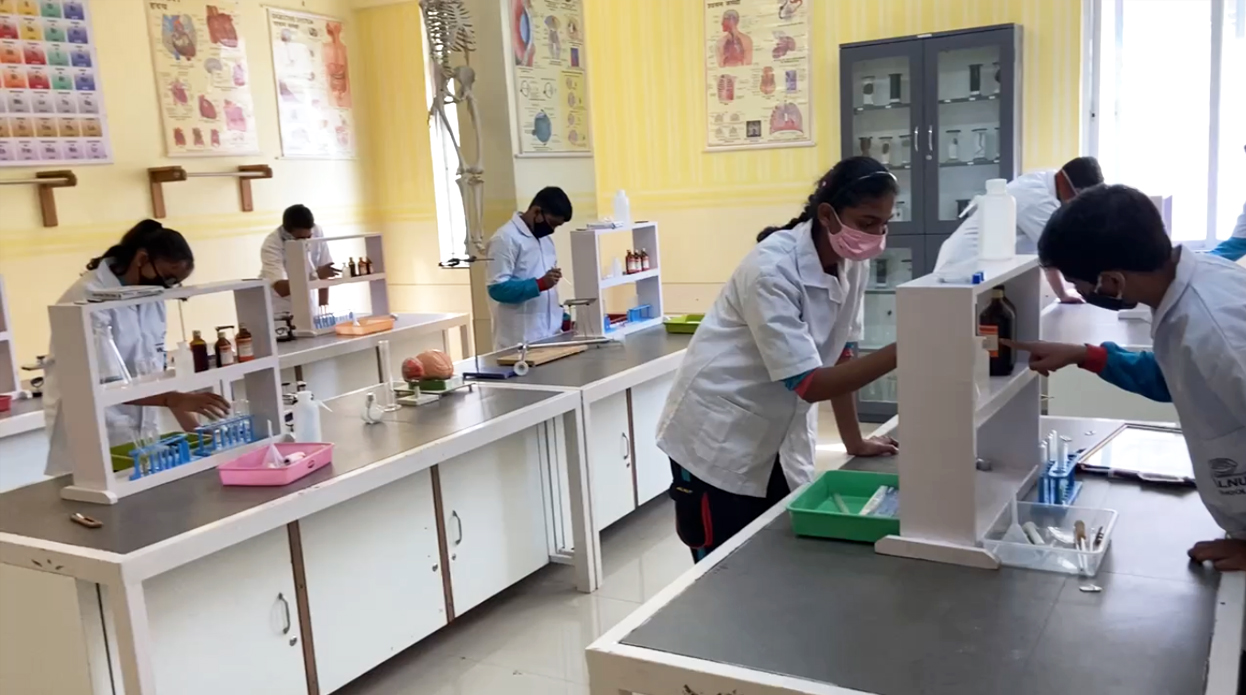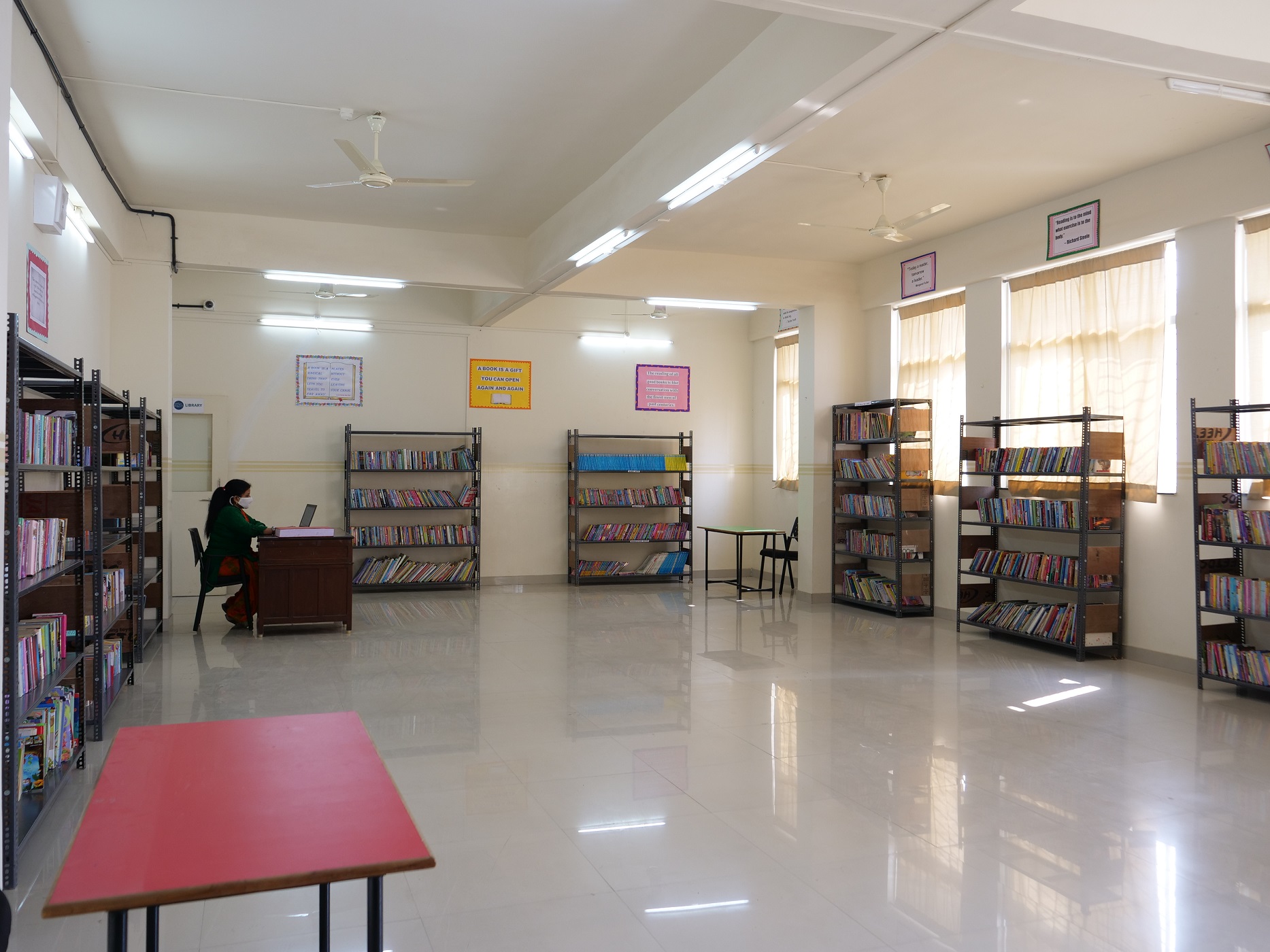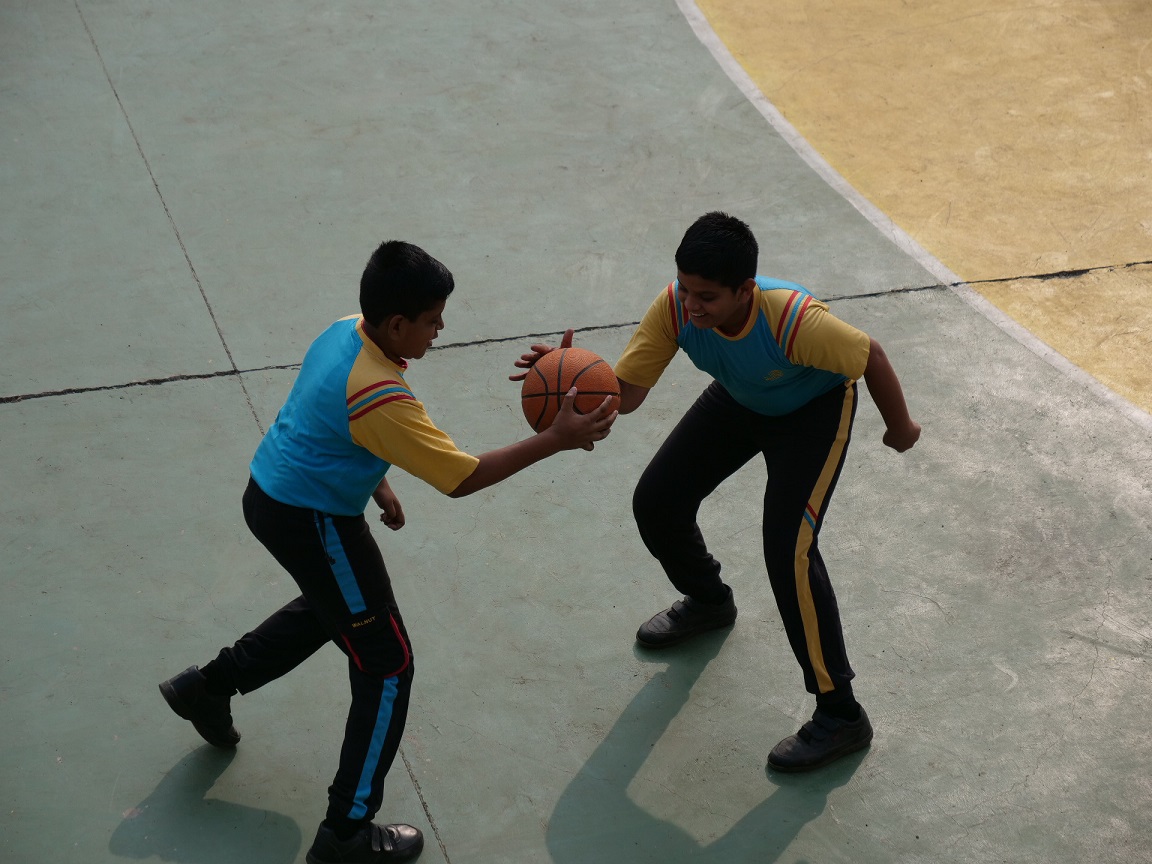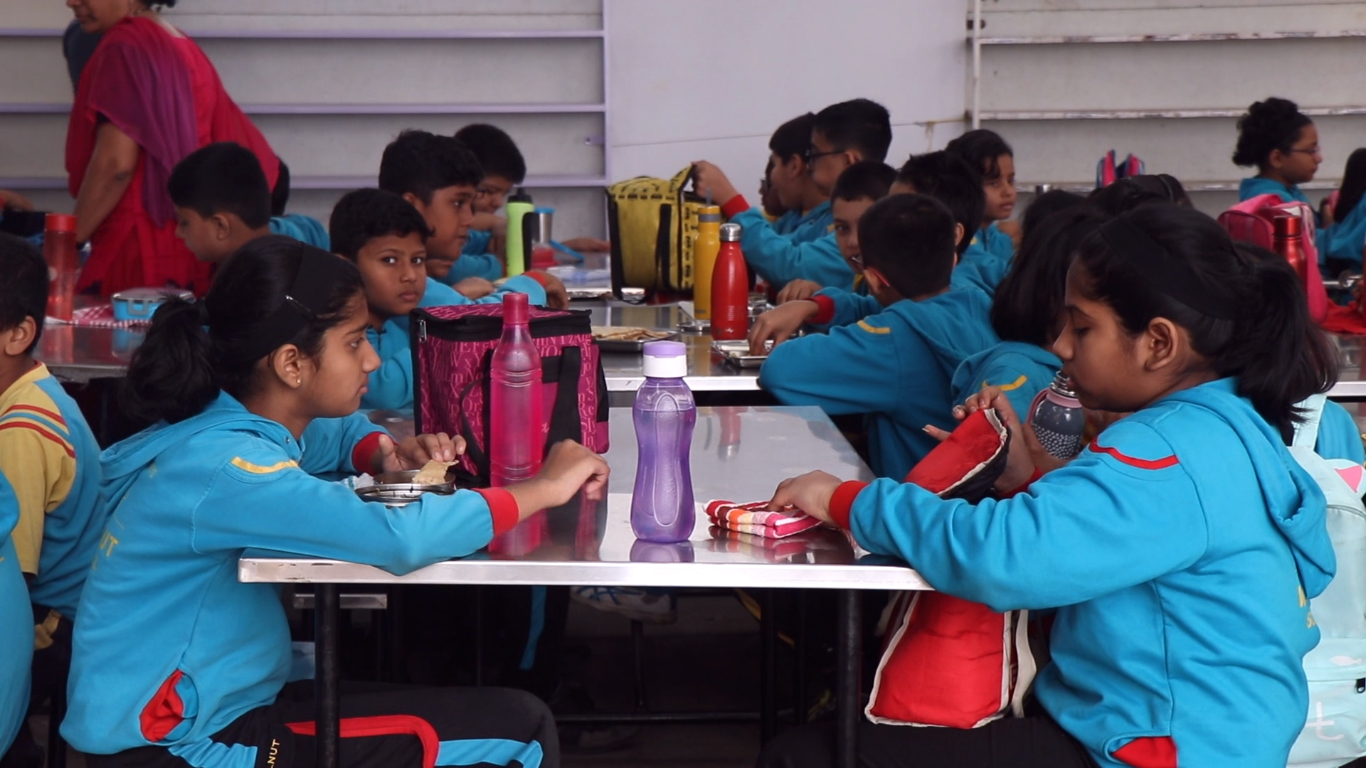 The primary students of Walnut School have their own building which is suited to their requirements. They have different classrooms for each subject which have the required study material such as worksheets and books.
They have  separate labs for hands on activities and as well as for learning computers. They have their own radio station too!
They  have a fine art studio, a performing arts room and a library which has a huge collection of books suited to their age group and interest.
They also have a multipurpose hall and their own quick access playgrounds
A separate cafeteria area ensures that they do not have to eat in the classrooms and can maintain hygiene at all times.
Secondary Building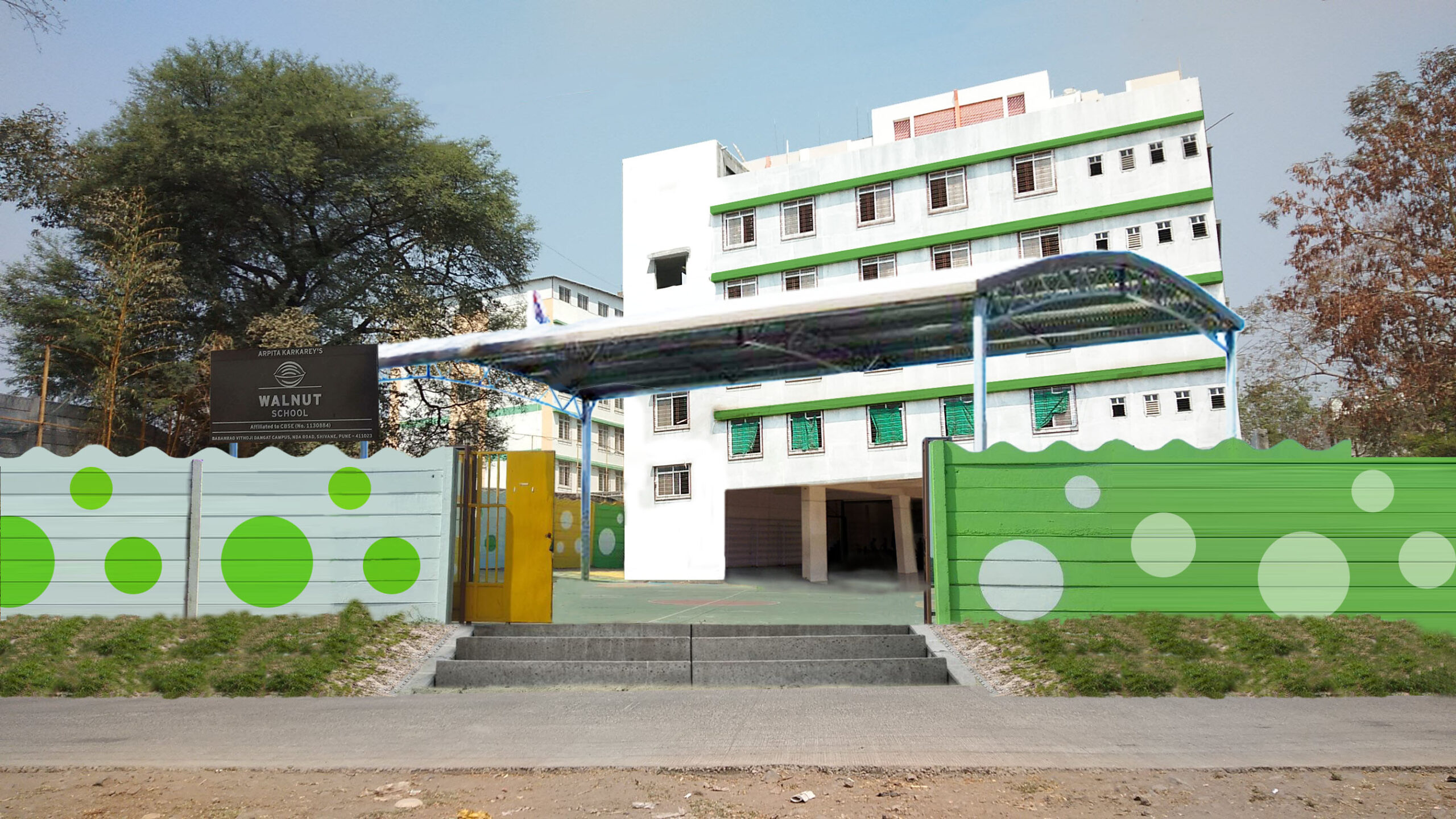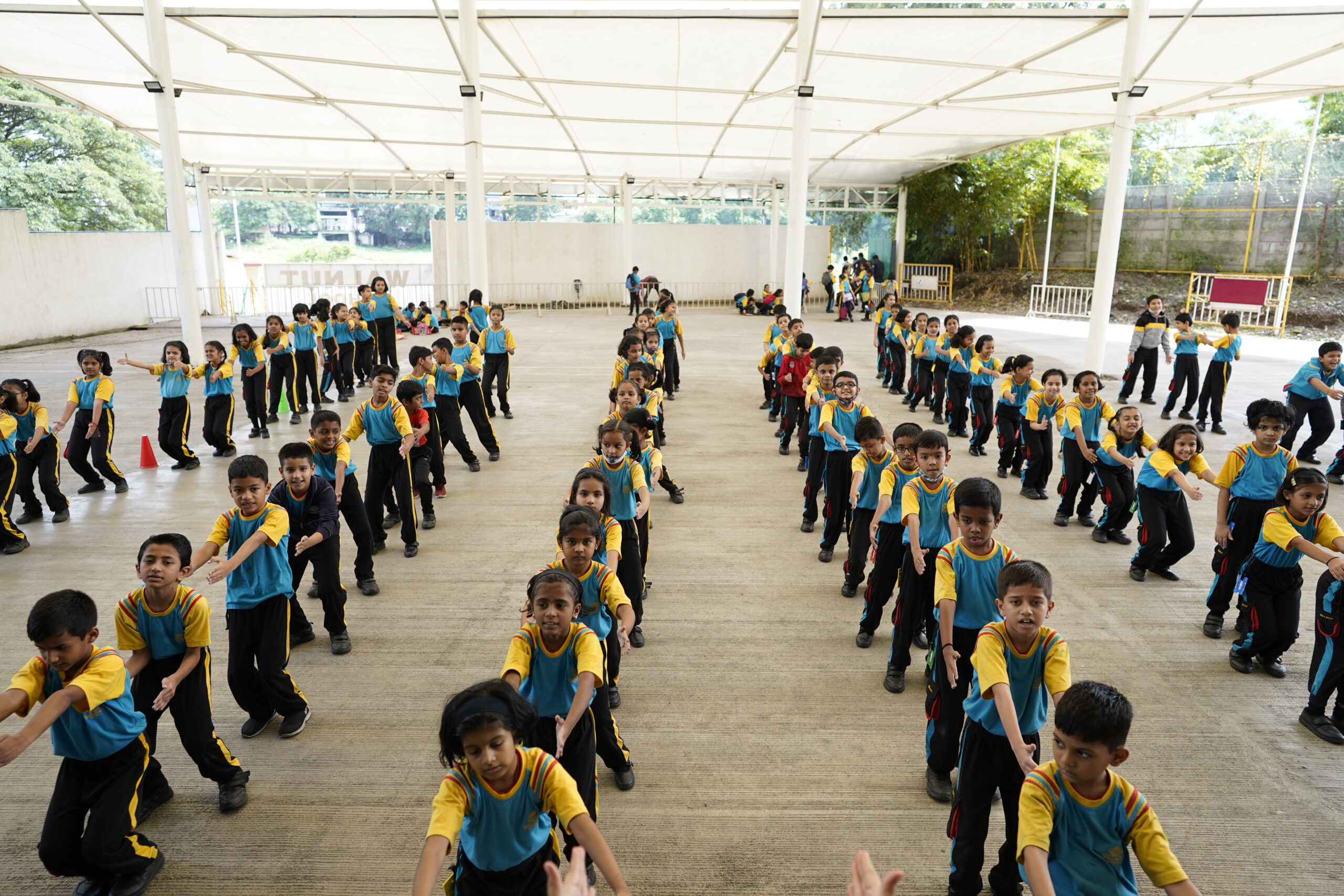 The secondary section has bigger classrooms, more powerful computers, better equipped science labs and libraries with a collection of books more suited to their age and interest. They have their own radio room, more playgrounds and a separate cafeteria area as well.
There are separate grounds for football, basketball and volleyball. In addition to the above, there are separate covered areas for other indoor activities like yoga, skating and gymnastics.

Huge Playground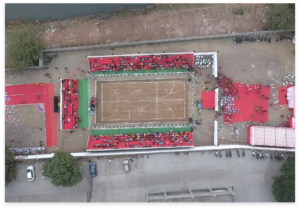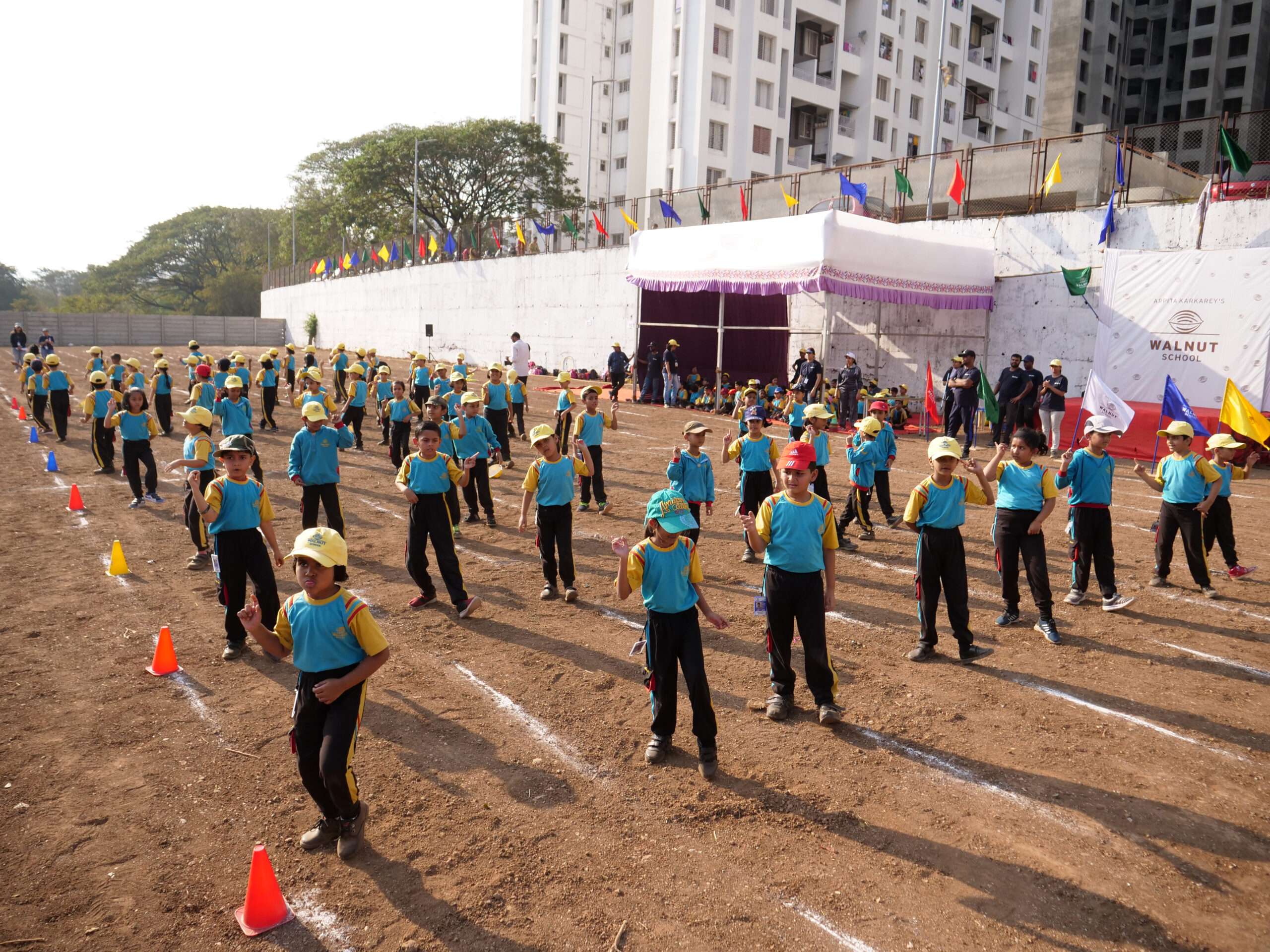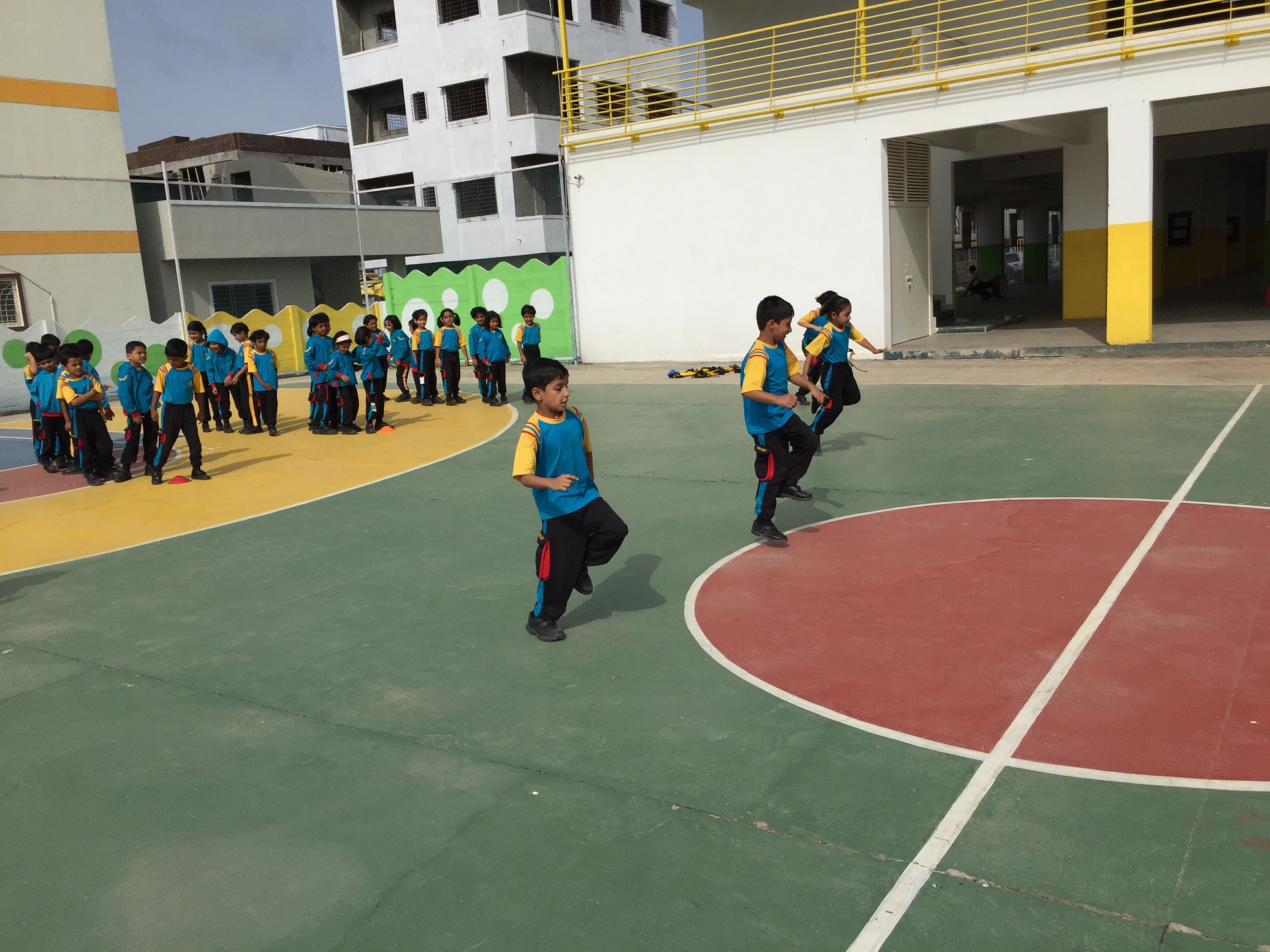 The school has a 2 acre playground in addition to all the other areas already mentioned. This is also the place where we host our carnival and sports day.

Transport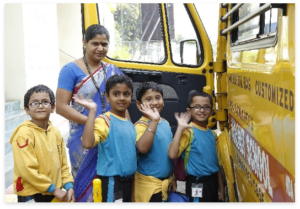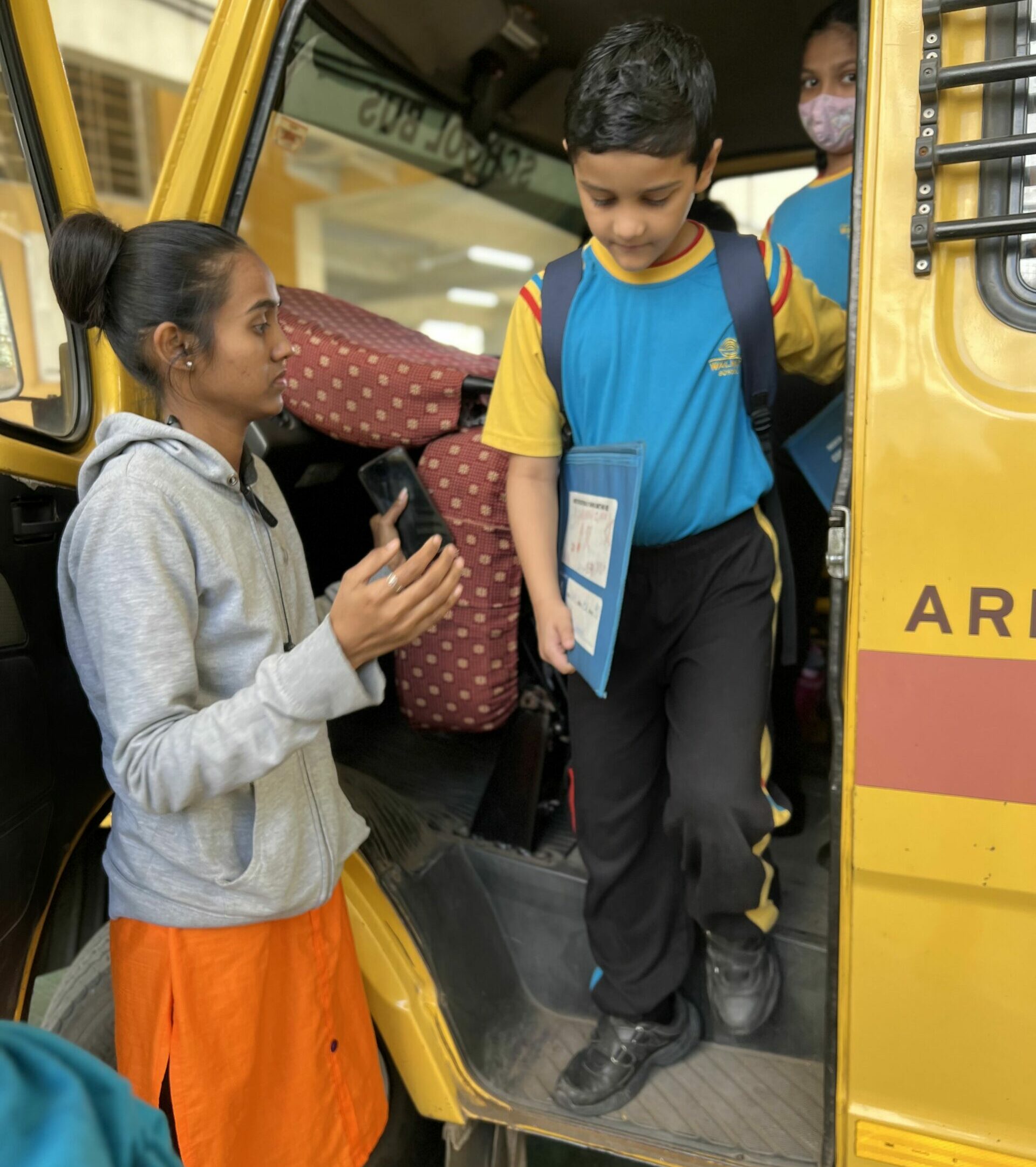 Providing safe and reliable transport is an important part of any school. At Walnut School, we are associated with reliable and experienced transport providers, who keep safety and convenience as their top priority.
To know more, do visit our school office to find out the areas covered. Please note that the transport service is entirely optional.

Snacks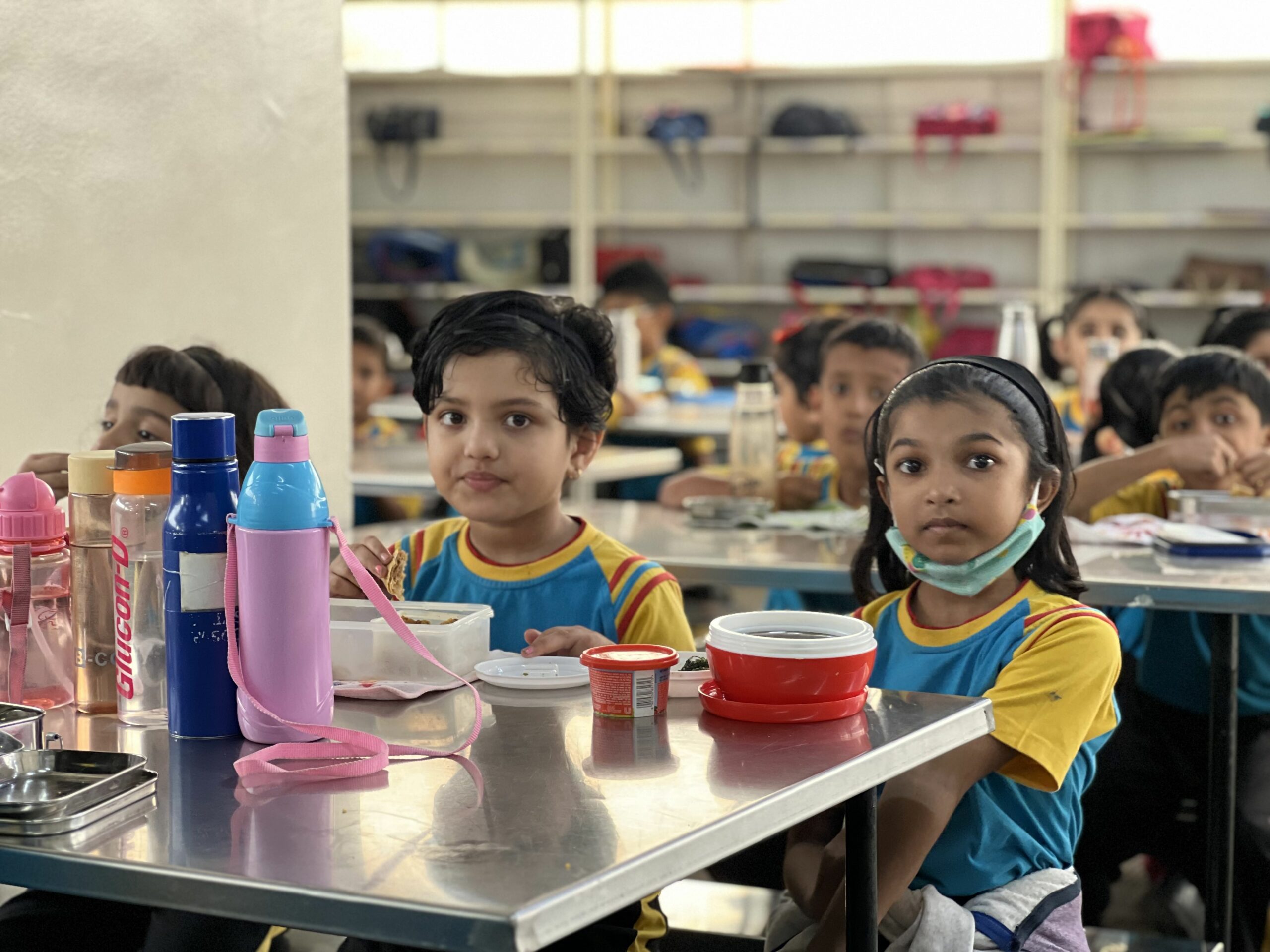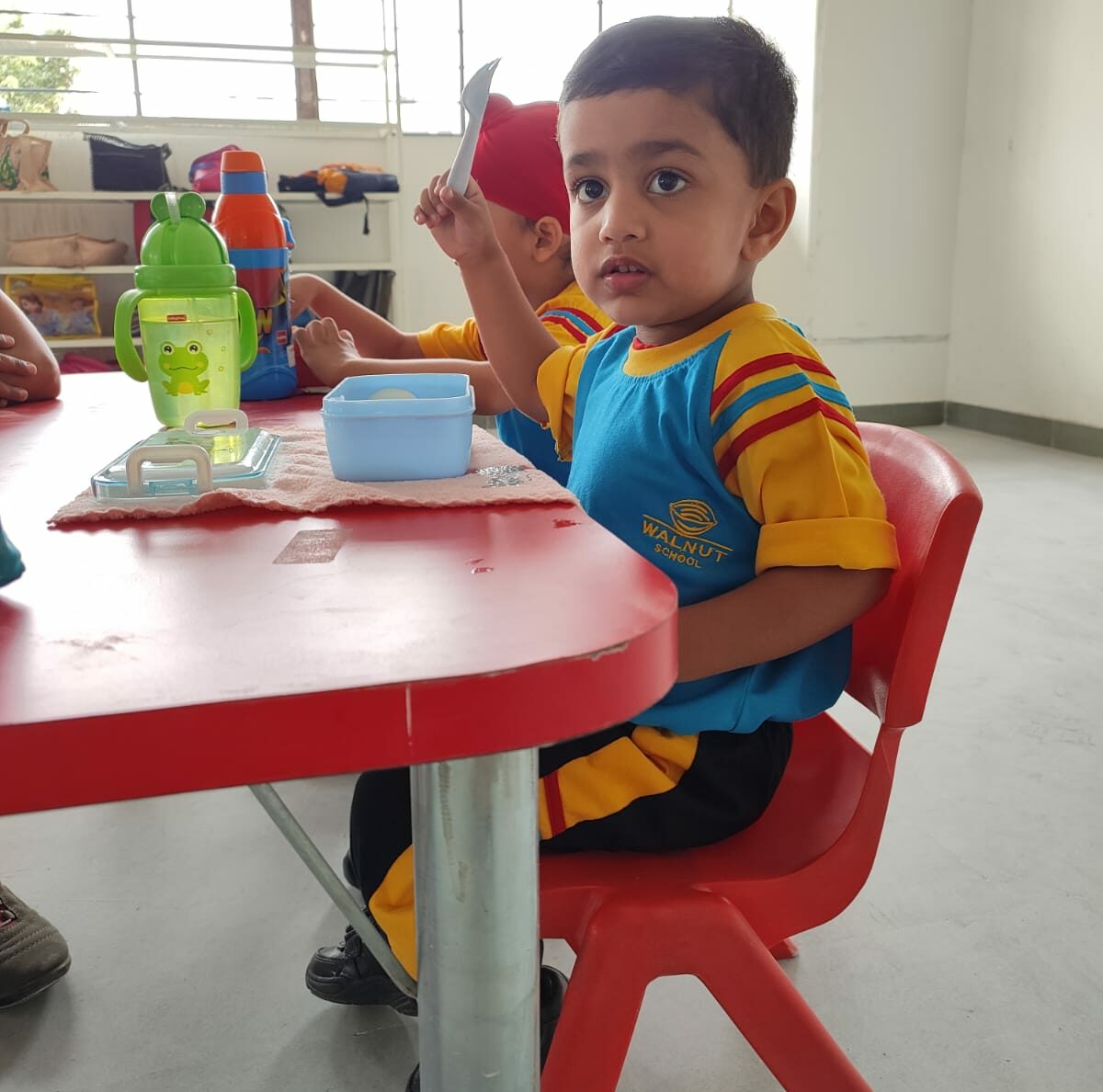 Just like all the other activities, regular healthy snacks are a necessity for every growing child. At Walnut School, we realize that and have made a schedule for snacks to be provided in the recess. We have a caterer who can provide these snacks, or the parents can send these with their ward. Choosing the caterer is entirely optional.
here is a list of the snacks
| | |
| --- | --- |
| Idli | Upma |
| Pohe | Thaalipeeth |
| Sandwich | Sheera |
| Roti-Sabji | Paratha |

Timing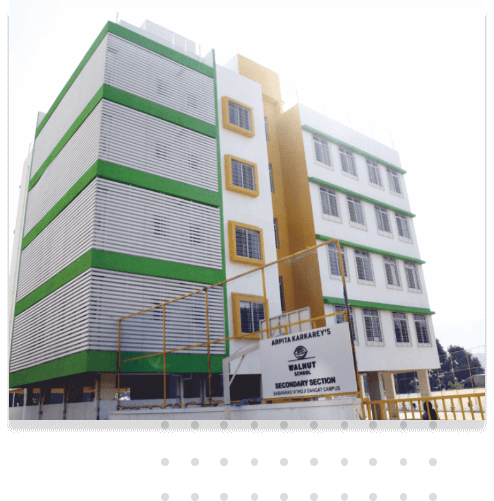 Walnut School works in multiple shifts. Primary and secondary sections work in two shifts – morning and afternoon. Baby Walnut, our special place for kindergarten students, works in multiple shifts, which have been listed below.
All the activities and features which we have spoken about are neatly integrated into the regular school hours. There is no homework up to Std. 2. Std. 3 onward, homework is very well-defined, timed and sensible and is to be done by children only – no parents need to be involved.
Packing all the activities and academics together to create a well-balanced schooling experience takes a lot of planning expertise and experience – which we have tons of.
The Walnut school will work in two batches –
Shift
Timings
For Classes
Morning
8:50am to 2:05pm
Std. 1 to Std. 5
Morning
7:05am to 12:20pm
Std. 6 to Std. 10
Afternoon
10:35am to 3:50pm
Std. 1 to Std. 5
Afternoon
12:20pm to 5:35pm
Std. 6 to Std. 10
Morning
8:30 am to 11:30 am
9:00 am to 12:00 pm 9:30 am to 12:30 pm
Nur., Jr. KG, Sr. KG
Afternoon
11.00 am to 2:00 pm 11.30 am to 2:30 pm 1.00 pm to 4.00 pm
Nur., Jr. KG, Sr. KG