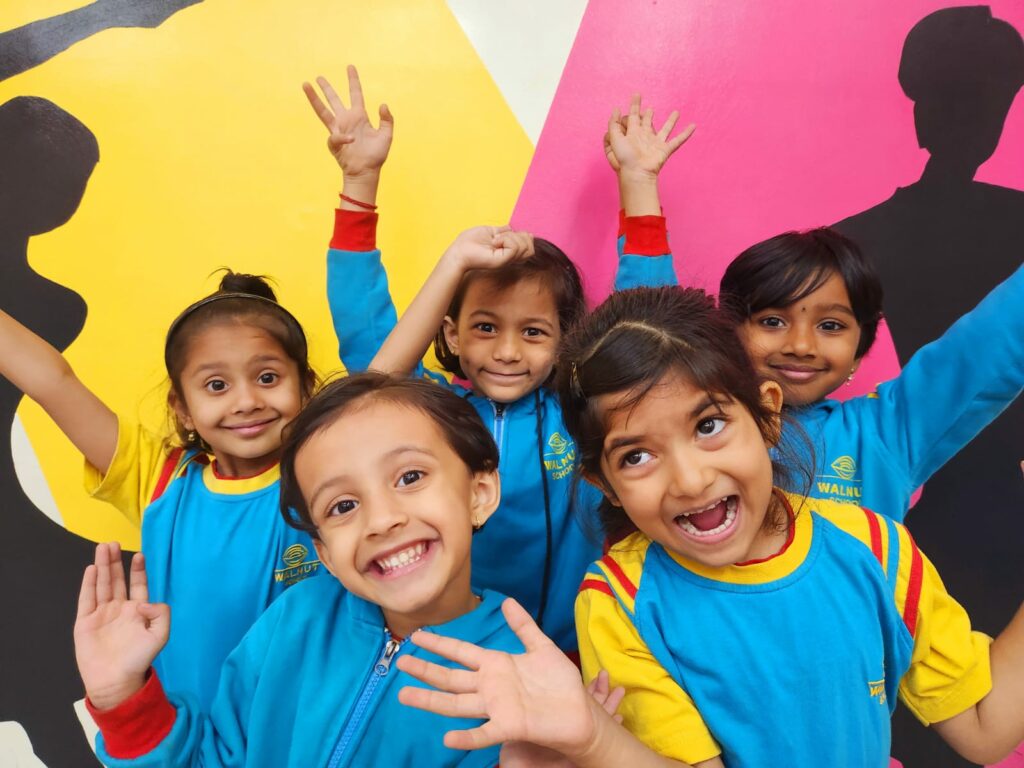 At the end of each academic year, there is a new excitement in the air for our Baby Walnuts. This is the time when they move towards the next phase of their school life, from Senior KG to First Grade at Walnut School. Let's talk a little bit more about the subjects and how often they are taught and what the "CORE" subjects are.
In the CBSE board exam, students are assessed on their knowledge of core subjects, which include 2 languages and 3 other subjects. Our first and second standard students study all subjects, but take written exams in English, Math, and Science. In third, fourth, and fifth standard, an additional language is added, and from sixth grade onwards, social studies exams are also included.
| | | | | | |
| --- | --- | --- | --- | --- | --- |
| Exam? | English | Marathi | Math | Science | Social |
| Std.1, 2 | Yes | No | Yes | Yes | No |
| Std. 3, 4, 5 | Yes | Yes | Yes | Yes | No |
| Std. 6 to 10 | Yes | Yes | Yes | Yes | Yes |
You can see the different subjects in their timetable and how often they do them each week in the period wise distribution chart.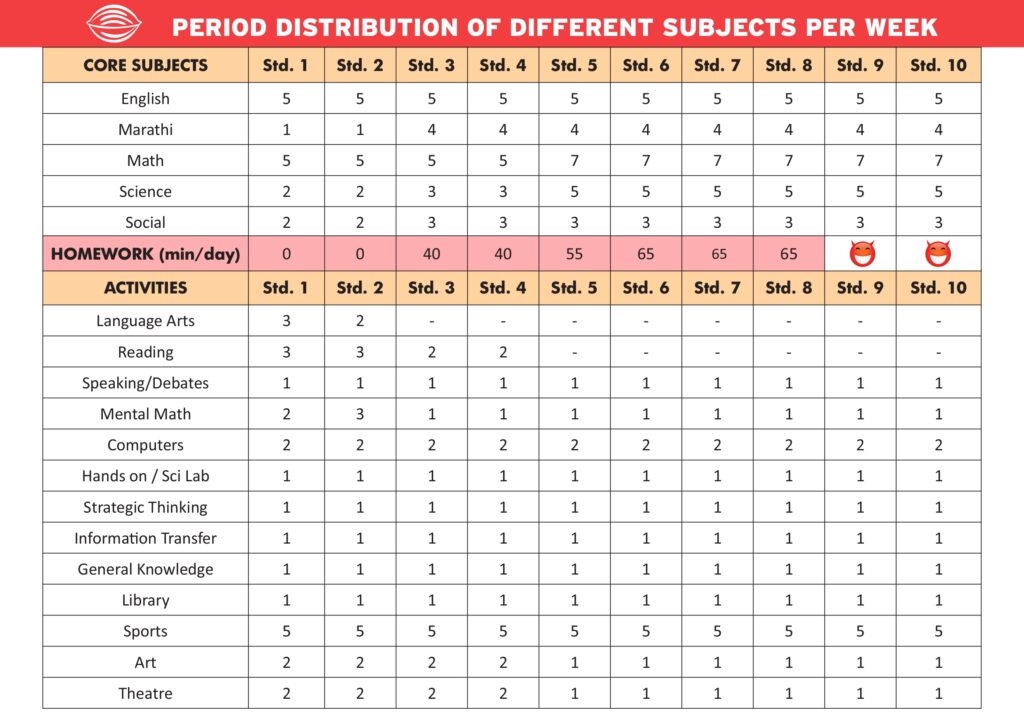 To help students' transition into the big school system, they have various co-curricular activities that support different subjects, enhance creativity, critical thinking, and self-expression. Let's look at how that happens.
Let's take a closer look at Math as an example.
STD 1 students have mental math class twice a week.
The focus is on understanding, thinking, and processing rather than shortcuts.
Students practice concepts and times tables.
New math concepts are introduced here a week or two before they are formally taught in class.
Students solve problems orally and get a few nights of sleep before doing it formally.
The brain converts the information and experience to learning through neuroplastic changes.
Spaced repetition helps with neuroplastic changes and improves learning
And that is how Walnut students can finish much more in the same year than their peers in other schools! In fact, by the end of the first term our students easily finish the entire curriculum for the year and move on to STD 2 work.
We have planned each subject this way, which you can see at a glance in the academic progression chart.
This is the secret and the baseline of our advanced academics – systematic planning and programmed learning, designed by our team, led by Dr. Arpita Karkarey herself.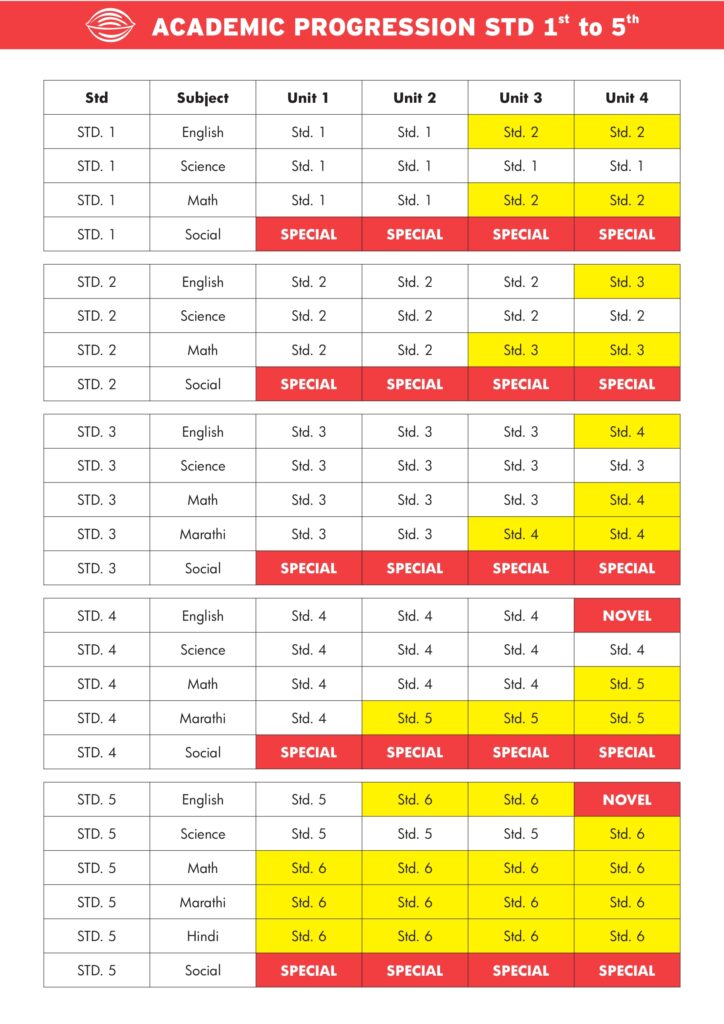 It's through all this that Walnut students steadily get sharper and smarter and the idea is that they should be way ahead of their peers. That's what makes them tough outside, smart inside!