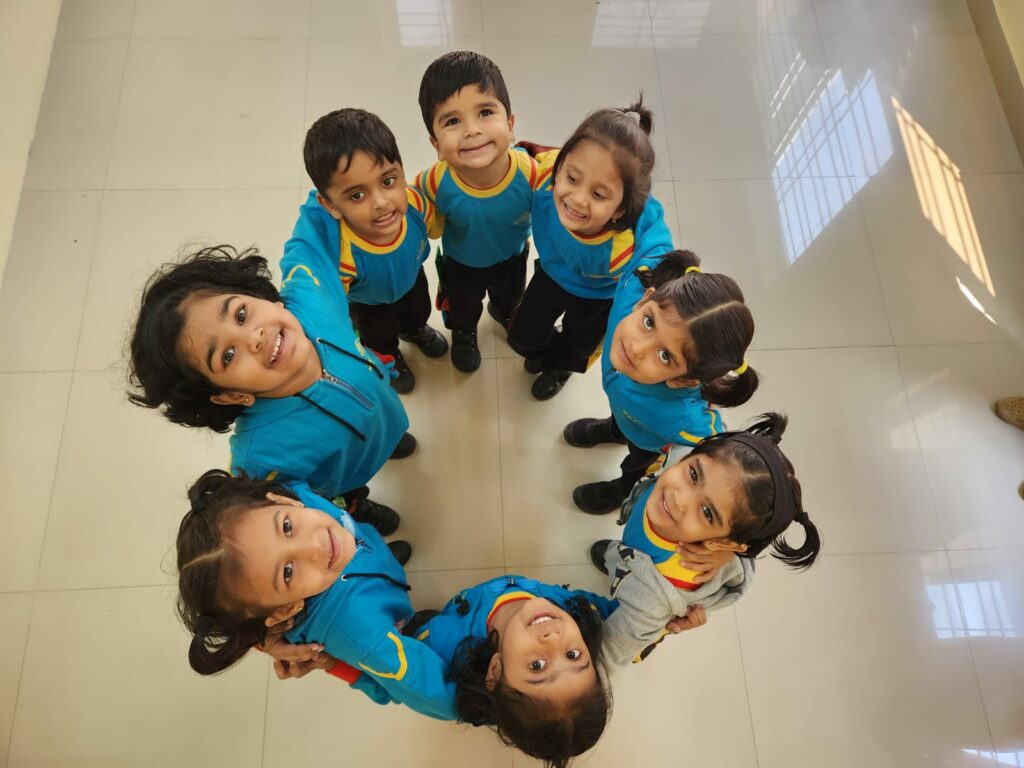 A BIG transition happens every year for our Baby Walnuts from Senior KG to first grade at Walnut School. And like all the things we do at Walnut, we help students (and parents!) handle this transition smoothly. Our communication is very clear and we take utmost care to make sure our toddlers handle things well.
There are many new experiences and firsts for our kids to look forward to in first grade.
Double the hours with many more activities and so many many subjects!
A sports period every single day, playing on bigger grounds
A big team of teachers (literally a whole village teaching them, helping them!)
A folder to carry, bringing home many more worksheets everyday
Many written exams, practice tests, test bytes to do
Carrying their own tiffin all the way inside and their own special place to keep it in
Moving around in a bigger space, a bigger group, bigger rooms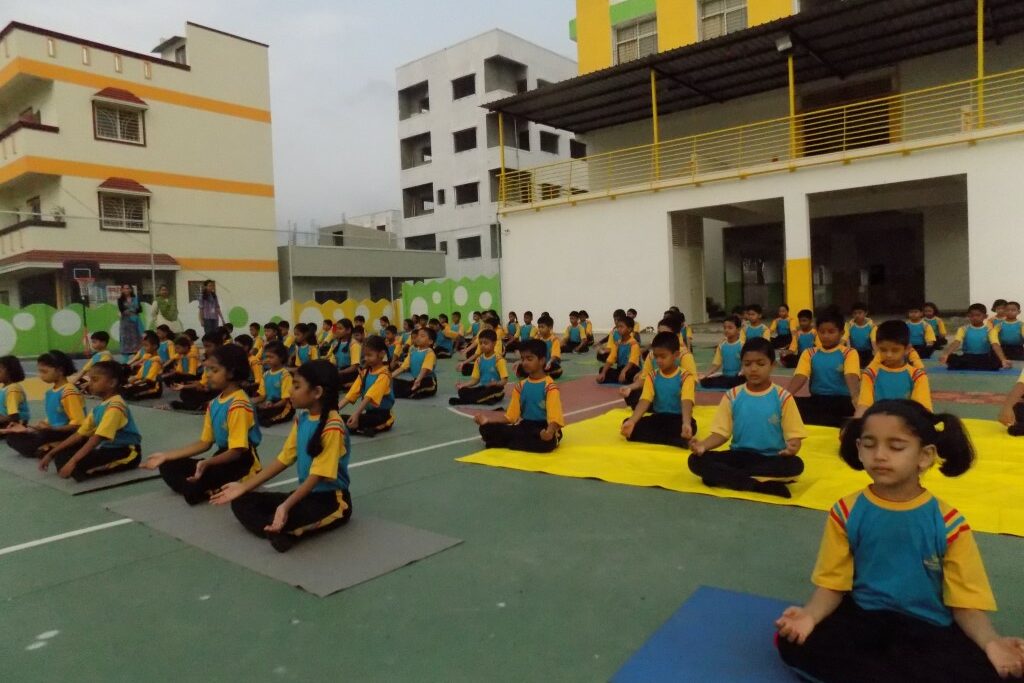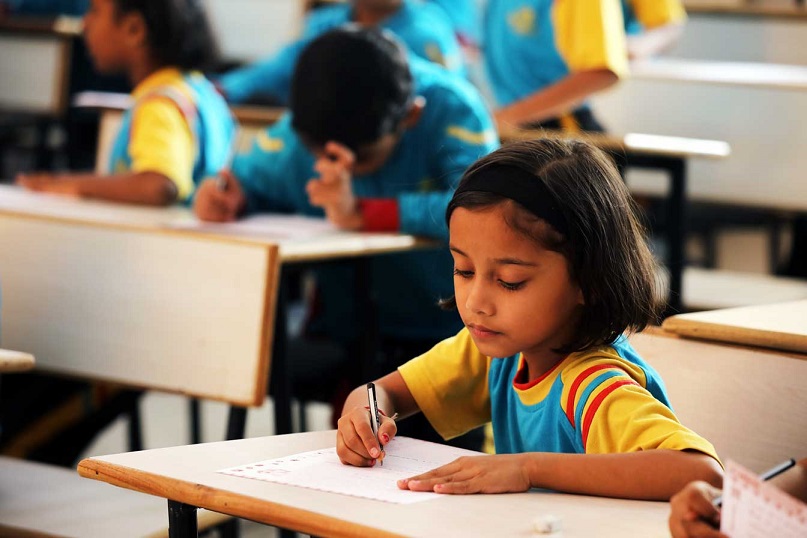 Aah, that looks like a big kid routine!
Yes it is, but here, they do it all the Walnut way – systematically, thoroughly and without any stress (in fact, they have a lot of fun along the way). Students in Standard 1 and 2 do not have any formal homework, as most of the work is completed in school. Homework is gradually introduced from grade 3 and its level increases progressively. This is managed in a way that is suitable for the students. As a result, parents can have a hassle-free experience while their children continue to learn and grow.
What subjects are taught in Std. 1?
The students have some CORE subjects (the ones that are important from the board exam point of view). These are English, Marathi, Math, Science and Social Studies.
That's all?
No, there's more! There is a whole load of co-curricular activities at Walnut school.
Some of these happen once a week, some happen twice, some thrice and some happen every single day. Their schedule is planned in such a way that the nature of the work that the children are doing keeps changing. So, even till the very last period (once they get adjusted to the timings) they are full of energy and enthusiasm.
… and that's it, right?!
Nope. There's more! Even the events that they have on Electric Saturdays level up in the first grade. There is a larger variety of things that students do and it's all so much fun.
What do you do as parents?!
It is important to understand that this is a big change kids and adults alike. The change in routine can be significant, including day-to-day activities such as school, bathroom and water breaks, recess, meals, and bedtime. Everyone need some time to adjust to it. However, this change is inevitable, and adapting to it is essential. Walnut is committed to supporting parents and children during this transition through communication and preparation.
How much time does it take for the children to adjust to all this?
The first week is the hardest. As the environment, the routine and the people become familiar, the children start feeling ok with the situation, as the weeks progress it seems like they have been doing this forever! It's not very different from when they started kindergarten for the first time. And it's so very natural. Adults feel it too when we changed cities!
So, a word of advice to all parents, make the most of the remaining weeks of kindergarten with your children, create memories and prepare for the upcoming phase.
To continue reading further about the upcoming phase in our students lives, their subjects and learning schedules, do read the second part of the series here.