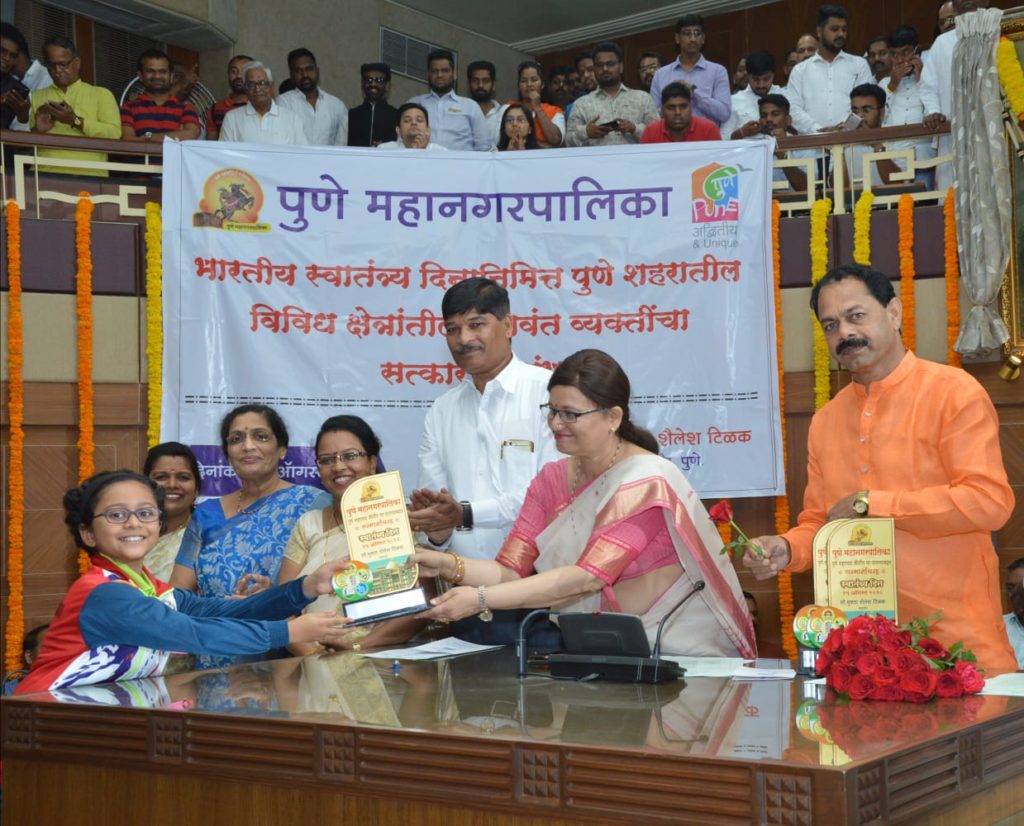 The Zilla Krida Parishad, Sports Zone, had recently organized the 'Haveli Taluka Yoga Sport Competition.' in Pune. The competition was hosted by Sinhagad Springdale School, Ambegaon. Delivering a splendid performance, two of our students from Walnut School Shivane, Arman Shaikh (Std. 7) and Nishad Pawar (Std. 6) have qualified for the District ZP Yoga Competition. This competition will be held in the last week of September.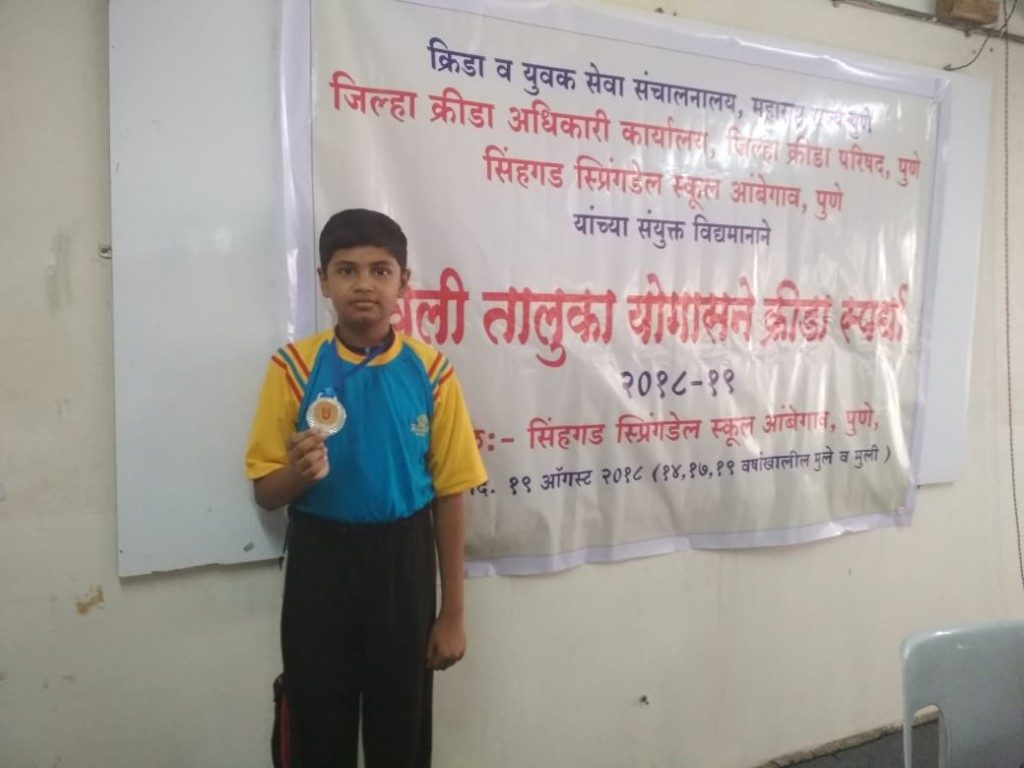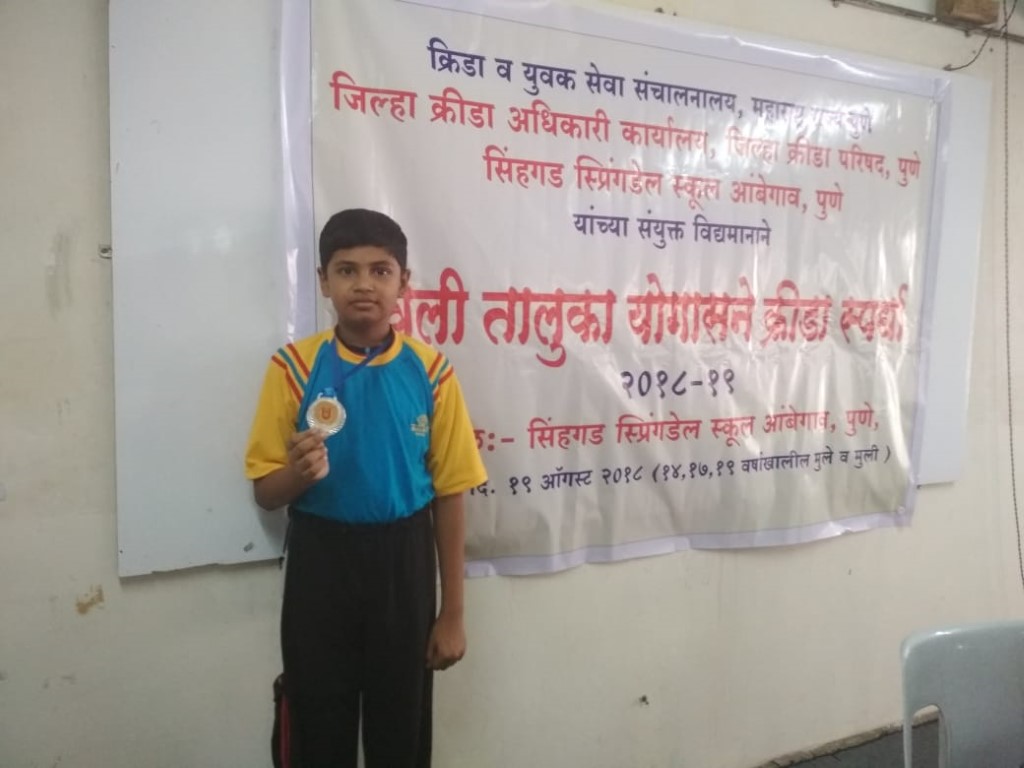 Arman Shaikh, who missed getting the gold medal by a whisker, bagged the silver medal. Arman has been working on his performance for the past four years. His coach is pleased with the way Arman has performed in this competition.
"What can I say? As a coach, I feel proud", the coach says. Arman aspires to scale higher in the arena of Yoga tournaments. This, however, is not a distraction in his studies. He ensures that he keeps aside two hours for studying every day, along with regular yoga practice.
A perfect balancing act, we must say!
Nishad Pawar, on the other hand, started training only four months ago. Inspite of having just started out, Nishad secured the fourth place in the competition. Nishad credits his success to his coach. Nishad too, like Arman, strives to strike a balance between studies and consistent Yoga practice. He studies for two hours every day, and aims to be an engineer.
Meet another, one of our star performers— Rujuta.
You are never too young to make it big' it is said. Rujuta is the perfect example of it.
Rujuta Bapat (Std. 5) is a student at Walnut school, Shivane. She started learning Yoga three years back, at the age of seven. And with her achievements, she has already earned honour and carved a name for herself in the field of Yoga. Her amazing medal tally includes three medals at state level and whooping six medals at national level.
5th Students Olympic District Competition Gold Medal
5th Students Olympic State Competition Gold Medal
5th Students Olympic National Games Gold Medal
That's not all, every year, Pune Municipal Corporation rewards personalities in various fields. This year, Rujuta's excellent performance in Yoga was acknowledged and celebrated. Rujuta got felicitated by Pune Mayor, Mrs. Mukta Tilak on 15th August at Shri. Chatrapati Shivaji Maharaja Auditorium, PMC Bhavan.
How awesome is that?
Walnut family is proud of our young achievers. Our young ones have demonstrated outstanding commitment and done exceptionally well. Their achievements indeed deserves to be celebrated and highlighted. In the same way, we will keep with our efforts to nurture dreams our young champs.
We hope that our students, in similar manner, will keep on bringing glories.
To themselves, to us, and to our nation.