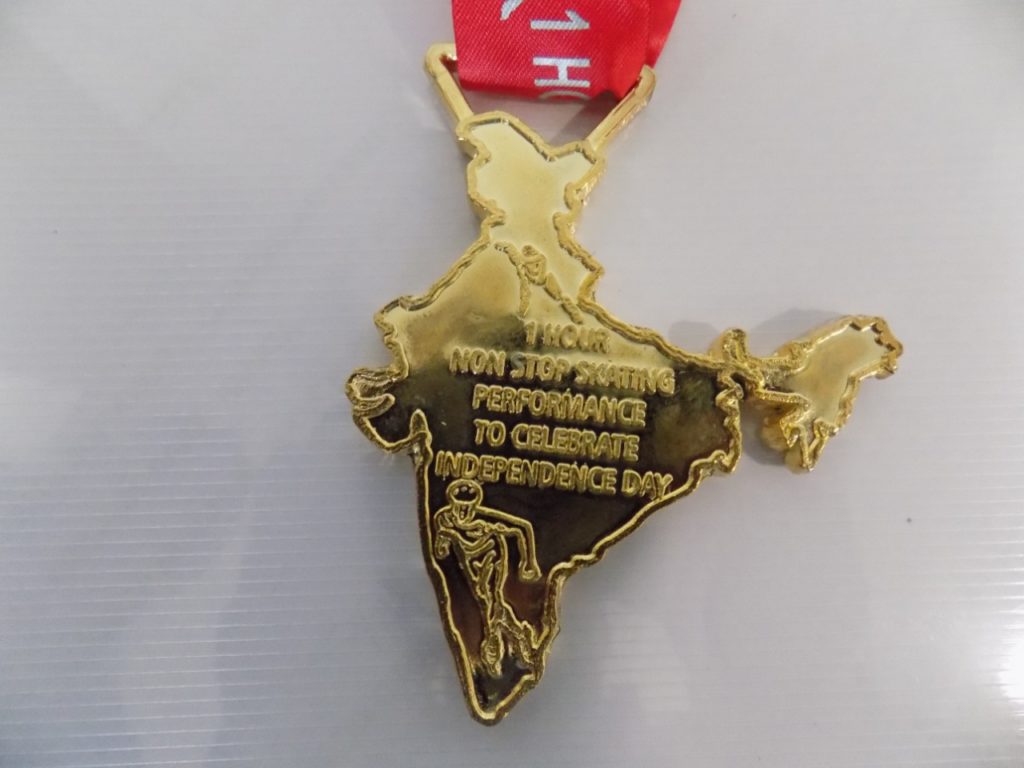 Bend the rules only if you have learned them;
Break the rules only if you have mastered them.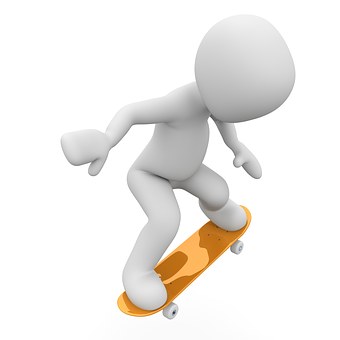 This is exactly our feelings were, in view of what our students had recently achieved. They bended rules, broke them, and not to mention, got their names registered in the book of records!
Here's how the story goes…
Few weeks back, The Skatetathlon and Wave board Sports Maharashtra Association made an announcement for an event. The idea was to set a record, and the day preferred was 15th August.
The rules were simple. The participants had to skate for an hour non-stop. Taking up the challenge, our students from Walnut Fursungi decided to participate in the event
On India's most significant day, our seventeen students from Std 1 to Std 6, accompanied by the coach Mr. Tushar Pawar, made it to the setting. The venue was Maharashtra Mandal Sports and Education complex. With them, were other participants packed with tremendous zeal, and just as eager to set the record.
The whistle blew, and with it, started the event.
The beginning was vital, but more important was to keep up the tempo. It was not less than another test for our students. Of skill. Of strength, and of their endurance. For skating non-stop is never easy. To add to it, the kids were small too! Not in their willpower though.
Thanks to their systematic and consistent practice, they made it look all easy. And no wonder, like every other test, here also our students came out with flying colours.
They skated, skated, and simply skated on.
Which meant,
The record was now theirs!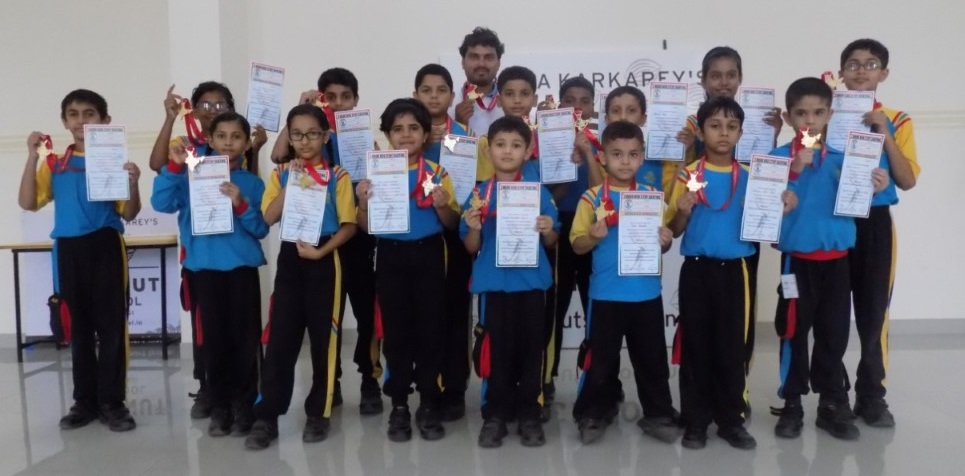 Meet our Super Skaters
Aaryan Chaudhari (Std.1)
Yash Wakode (Std. 2)
Prutha Harpale (Std. 2)
Vaasav Kapopara (Std. 3)
Vidisha Ghonmode (Std. 3)
Avani Natu (Std. 3)
Shivam Waje (Std.3)
Sabir Husain Momin (Std. 3)
Atharva Sharma (Std. 3)
Saket Naik (Std. 4)
Sarayu Kristam (Std. 4)
Shivraj Waje (Std. 4)
Bhargavi Taru (Std. 5)
Varun Tarte (Std. 5)
Zahid Shaikh (Std. 5)
Shivam Bembade (Std. 5)
Guru Chaudhari (Std. 6)
Our students received a medal and a certificate each.
But for us, the most satisfying feeling was—
To see them accomplishing it on the most important day for all of us,
The 72nd Independence Day of India.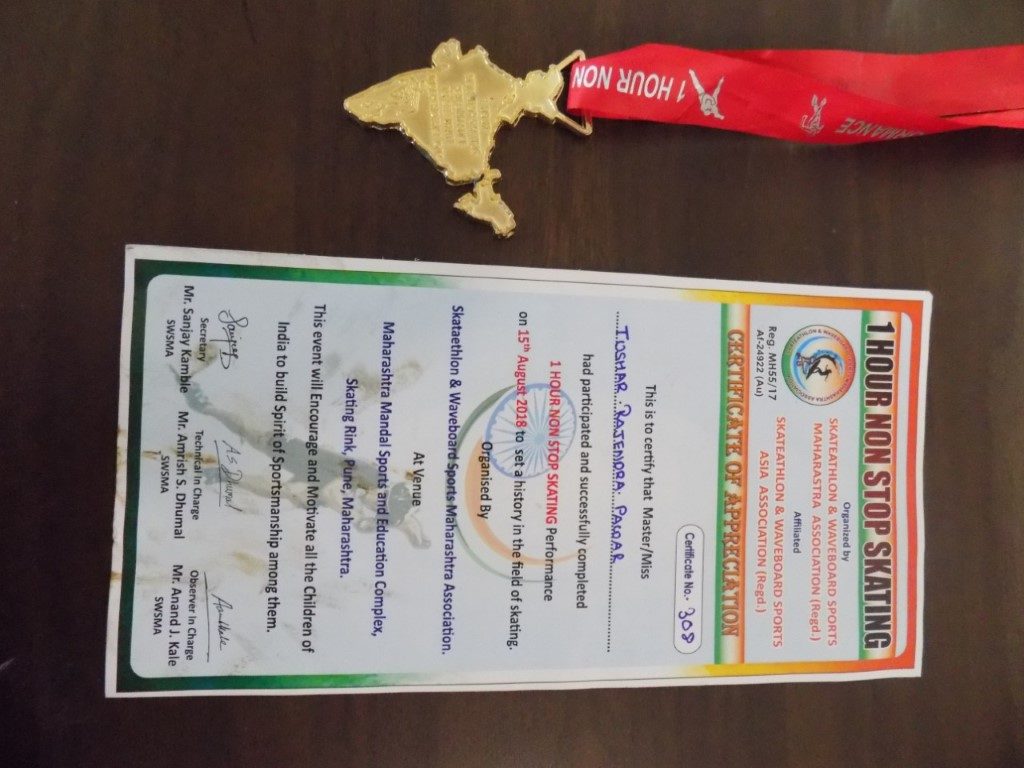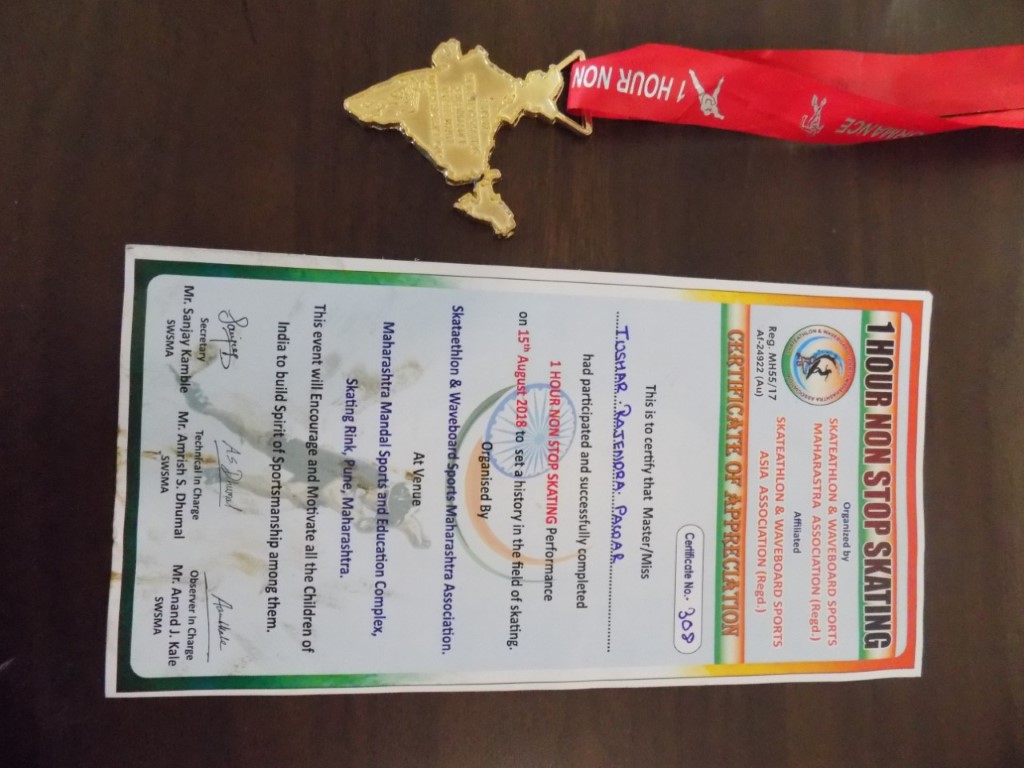 Similar to what is mentioned on the certificate of appreciation, we too believe that, "The event will encourage and motivate all the children of India to build Spirit of Sportsmanship among them." We will, like always, keep doing our level best to ensure it happens!