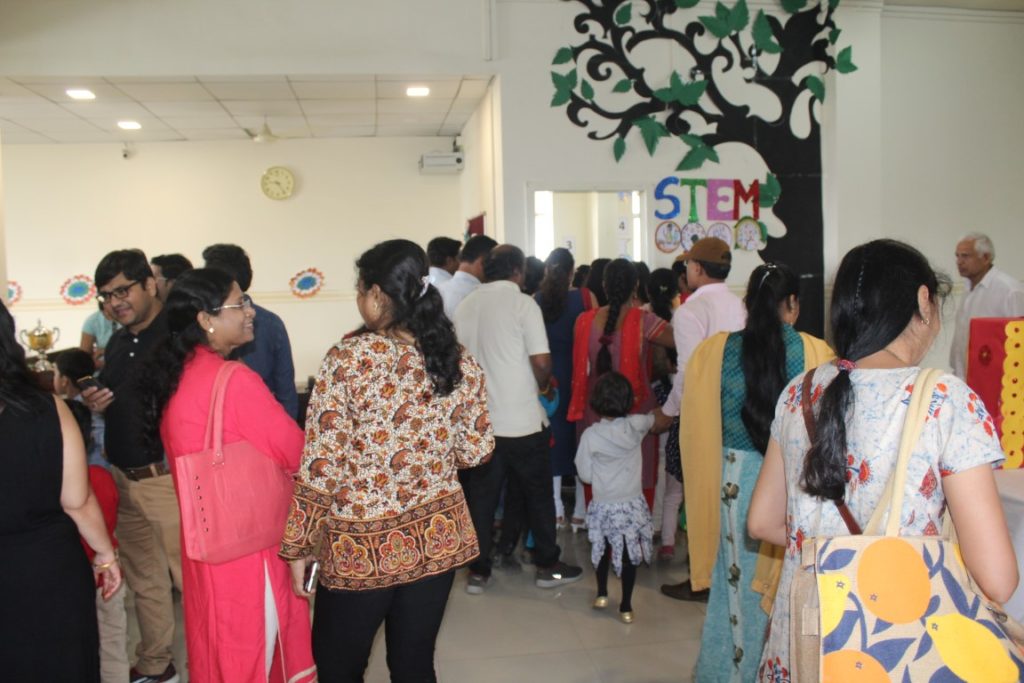 Having a 'STEM a-fair' is always fascinating. From a simple balloon toy, to jaw dropping colossal projects. It has that awe element to it! It should be no wonder, if that fascination doubles, triples, or quadruples… when the project makers arenone other than our Walnut Scientists. That's right! After Shivane's 'STEM a-fair', it was now Fursungi's turn to roll its sleeves up, on 25th August for the 'STEM a-Fair 2018'.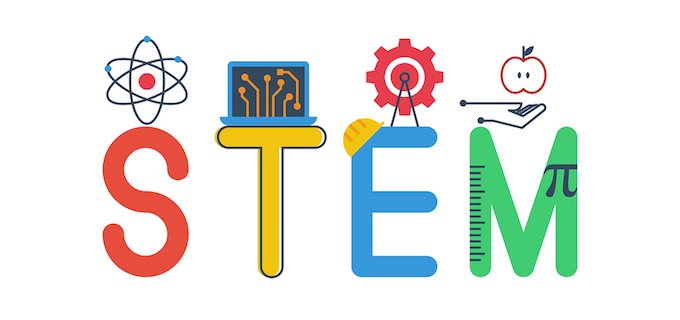 The students were required to do projects from STEM (Science, Technology, Engineering, and Mathematics). Each group was divided into 4-5 students. The first task for the kids was, to decide on a project. As per the circular, the project needed not be too complex or too easy. Any specific reason? Yep, there was. You see, a complex project is rather confusing, leading to shallow understanding. A simple project, on the other hand, doesn't help learning much.
The simple solution remained, to pick a concept of their interest, and delve into it. Through this selection exercise, the kids got an opportunity to think about their interests.
The thing, which will help them in near future, while making important career decisions. After selecting the topic, it was up to the students to read, think and deliver.
The next challenge for our Walnut scientists was, to find the necessary equipment.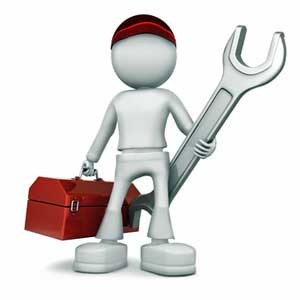 Neither books nor internet, were of much help. The key was to look for things by themselves. What seemed difficult at first, turned out to be a perfect learning session.
The kids learnt, from where to get what. Not just that, after 'playing' with the equipments for some time, kids got super skilled at using them. So much so that, the kids, on the day of setting up their projects, were telling their parents, "No, no. Here's how you do it!"
The next vital component was, teamwork. That included, working together on project, as well as, communicating well among the team members. Taking into consideration the age of kids, it seemed a difficult task. Amazingly enough, the kids bonded quite well. In fact, many turned into great friends. Another perk of doing a project together, we can say!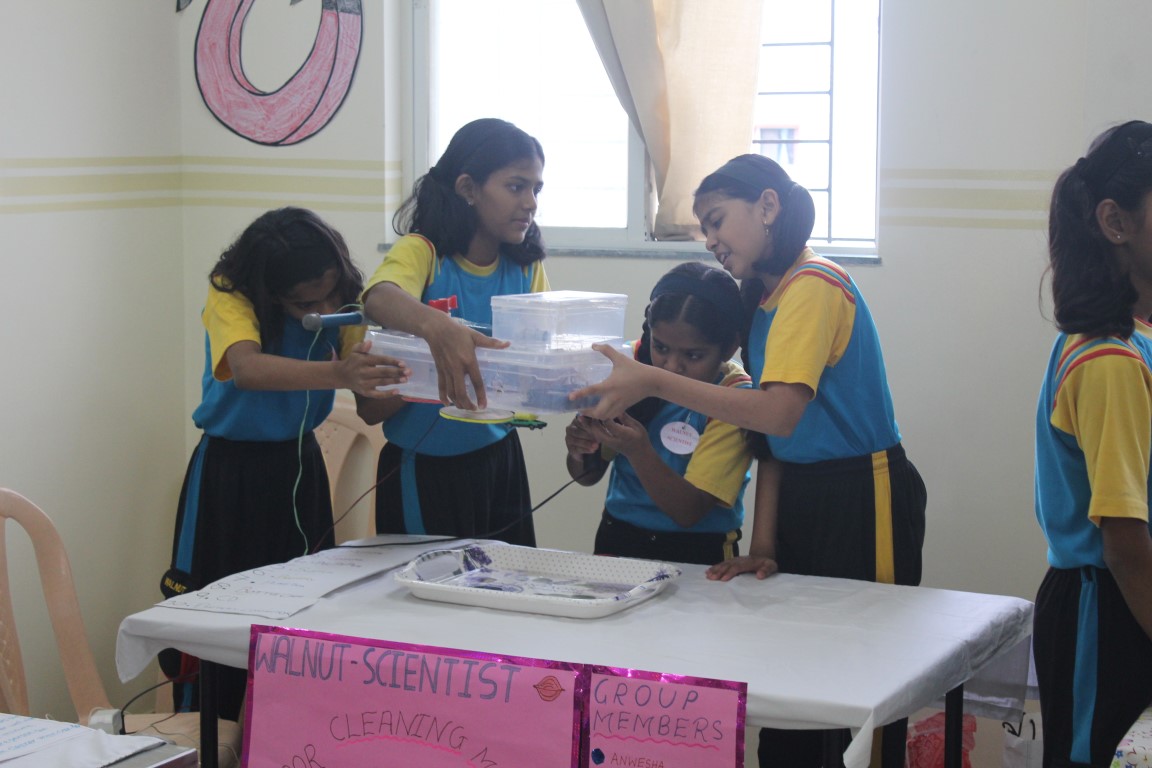 With such learning behind, arrived the STEM- a fair day!"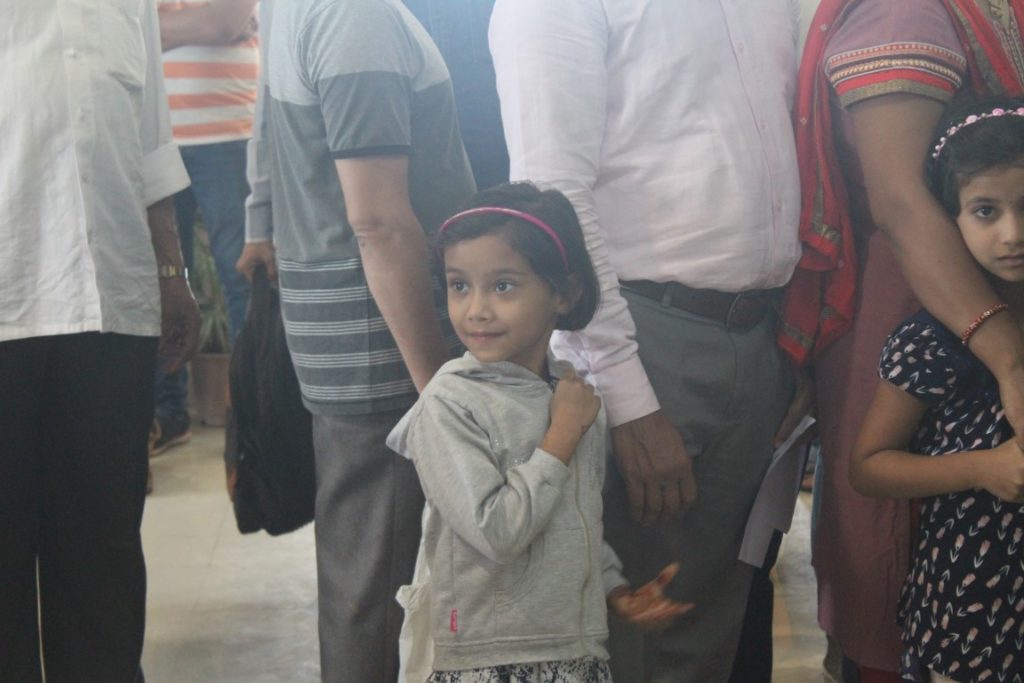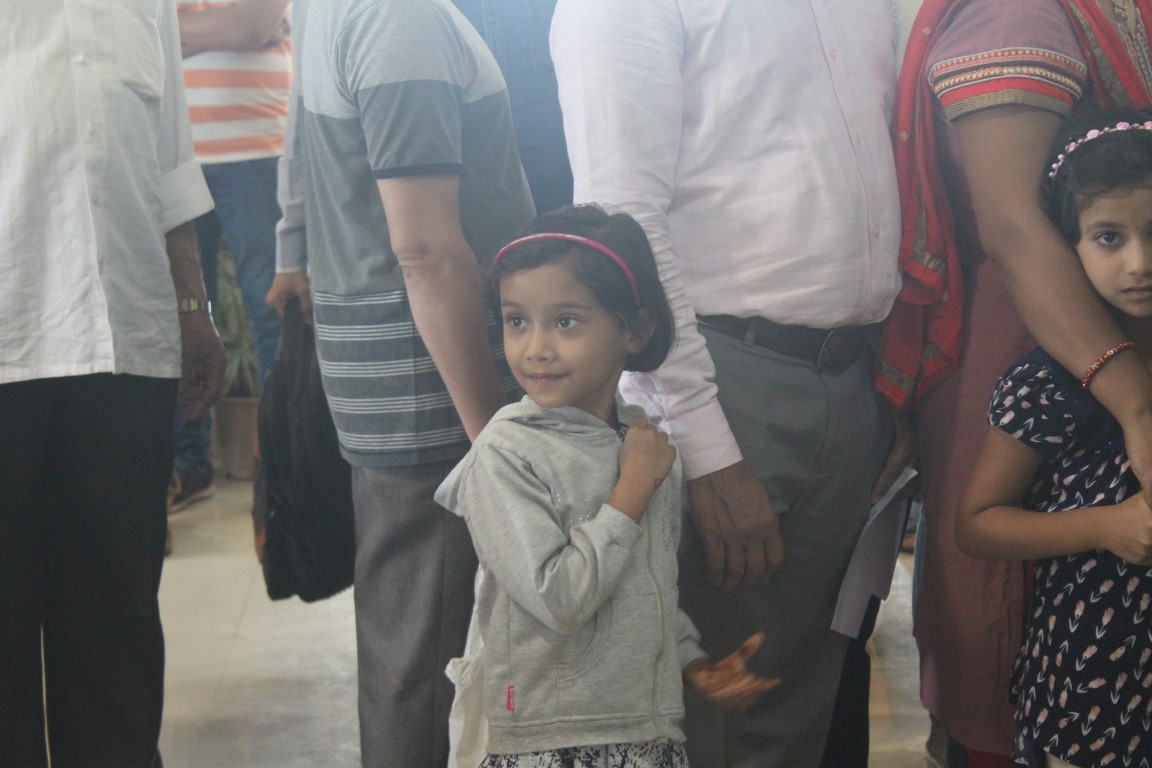 Parents were seen holding the kids' hand in one hand, and equipments in another. Sums up parenting, isn't it?
After a while, the opening announcement was made. All rushed to set up their projects. The projects were wide ranging, from project based on Heat transferring, Free energy, Magnetism, Air cooling mechanism to Vacuum cleaner, Floor cleaning machine and Rainwater management.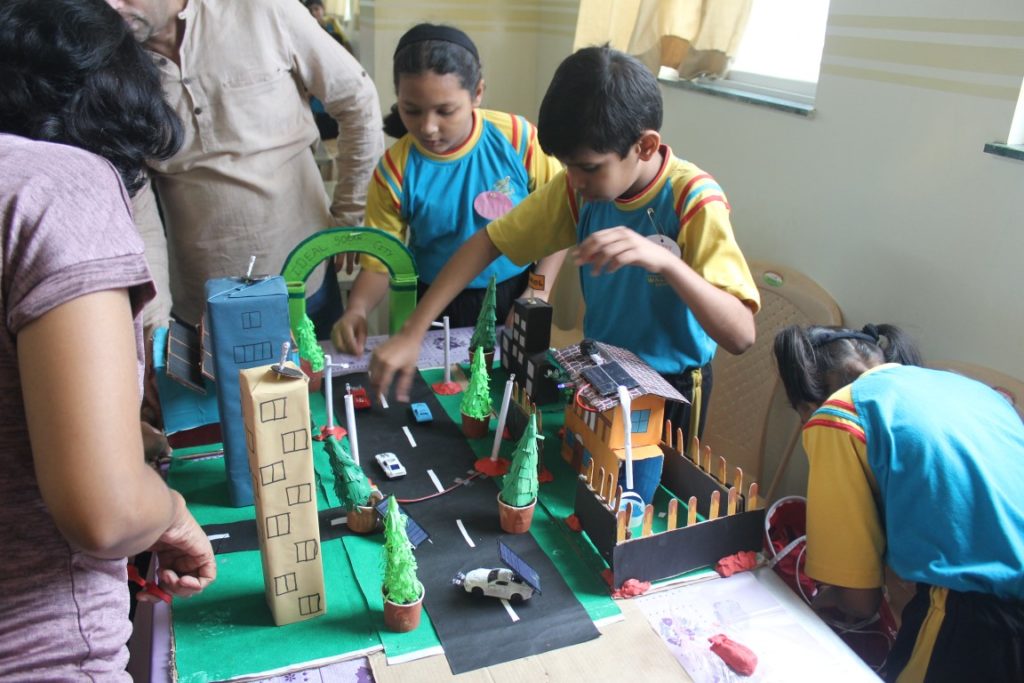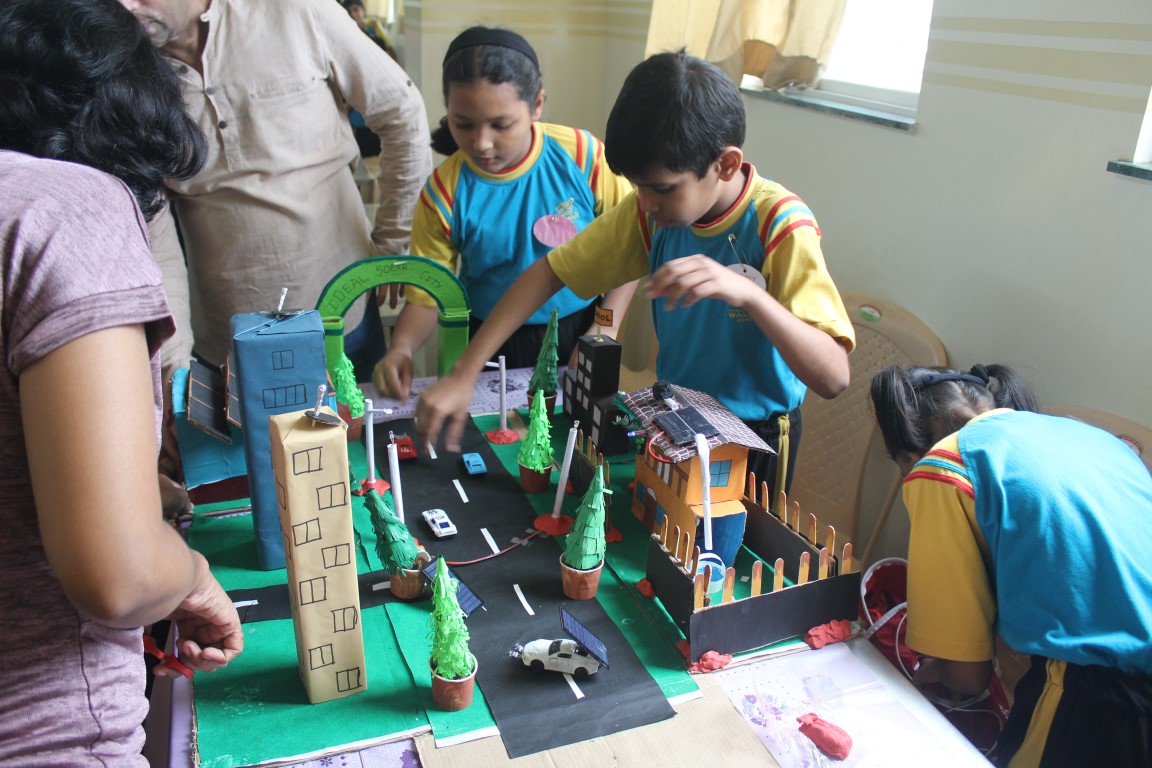 After the second announcement, the judges' round started. The judges observed each and every project carefully. Every member of group was given a chance to express. The kids were asked analytical questions. It was a test of application of what they had learnt. The judges encouraged the kids to think more, even if the kids didn't get it right at the first place. If still the child couldn't, the judges would explain. But mostly, the kids did it by themselves.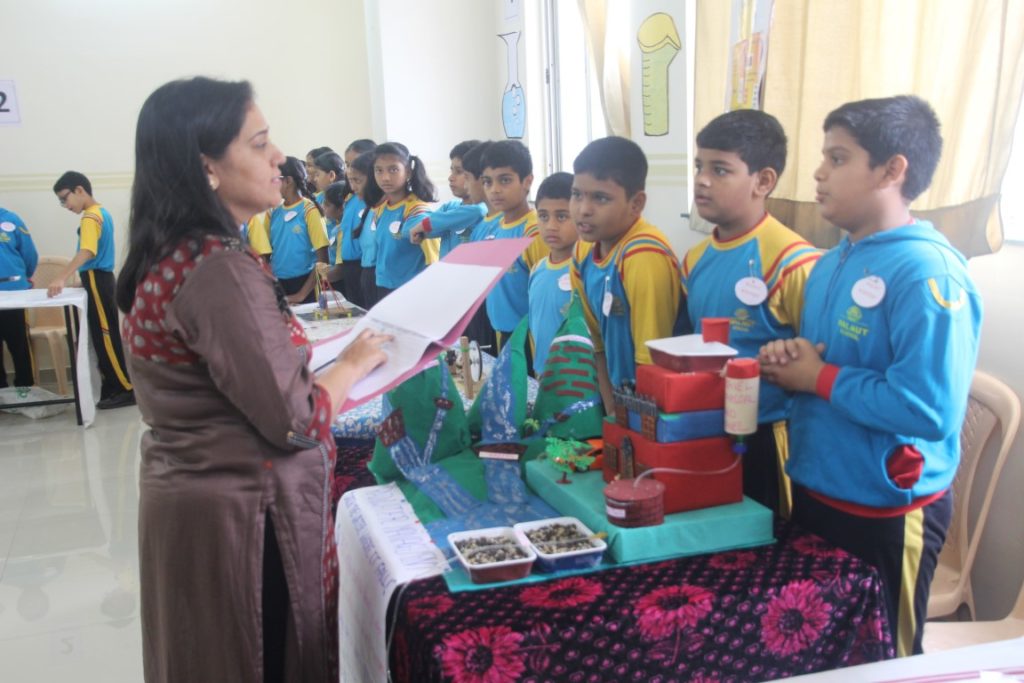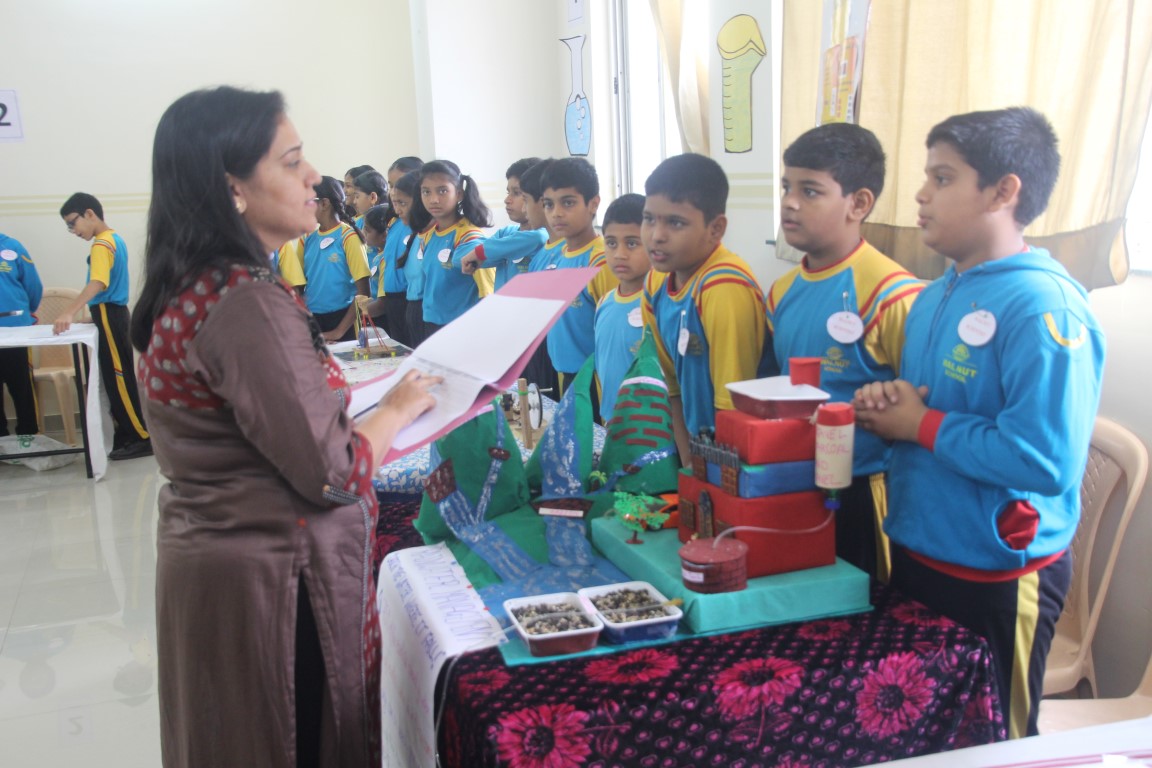 In one instance, a group was asked, "Your project is based on storage of water. Let's say, the crops are at a certain height. So, how do I take that stored water upwards?"
"Using pipes?" the group answered.
"Almost there," the judges said. "Think."
The group discussed, "Motor pump, isn't it?"
The answer was correct.
Another reason to smile for the kids was, our founder director's presence at the 'STEM a-fair'. She visited every stall, interacted with the kids about their projects, and asked them plenty of questions. The compulsory question being—
"How many times did you fail?"
The answers were not surprising. Our students had failed, a lot!
This is the beauty of hands on learning experience. You try something, you fail, and then you try again! Not just in idealistic sense, but in terms of learning as well. Kids get to explore what they have learnt in books. They understand how things can go wrong, and what can be done do get it all right! The failures mould their projects, and their personality.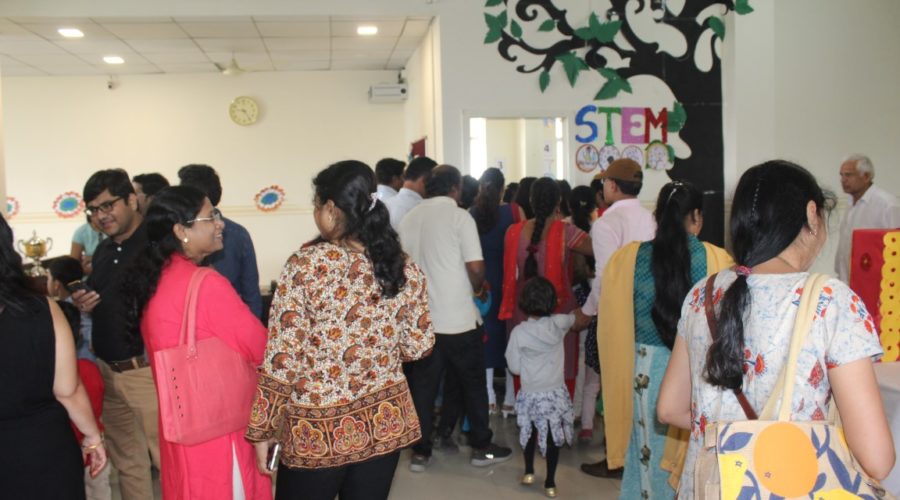 When asked about the takeaway, one of the parents, Prakash Patil, had to say this,
"Kids are masters of creativity. An opportunity such as 'STEM a-fair' gives a boost to their creative selves. What I know is, when creativity meets opportunity, magic happens! Like it has, today!"
His words captured the essence of STEM a-fair perfectly.
On the whole, we can say, the experience of STEM a-fair was enriching! For makers as well as visitors. Likewise, we believe, our kids will keep making the world a better place."