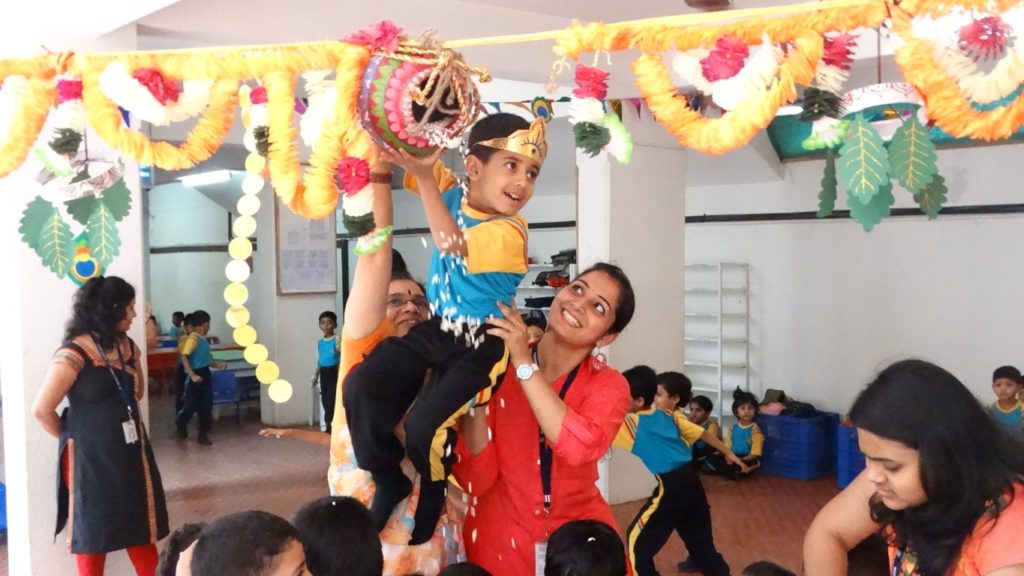 Janmashtami, or 'Dahi Handi' as it is more popularly known, was celebrated with great devotion and festivity at Walnut school on Friday, 31 August. The stage was set as the handis were raised up and an apt decoration added a flair to the setting. Our Bal Gopals were dressed in blue, representing Lord Krishna and wore peacock feathers made out of paper as head gears.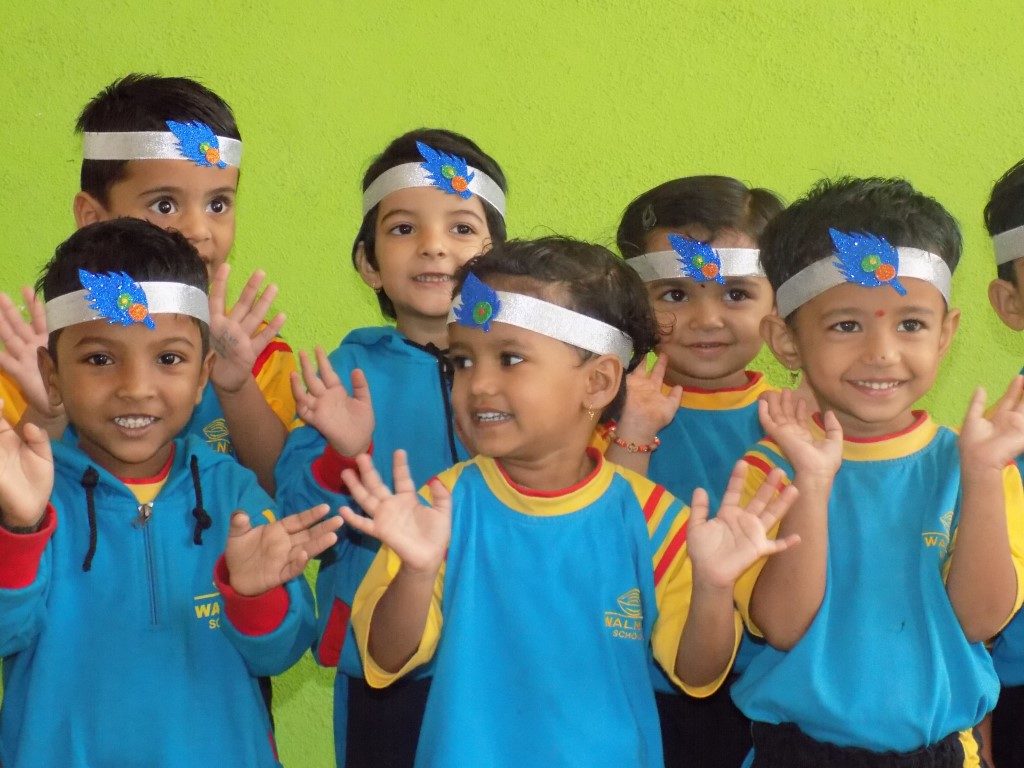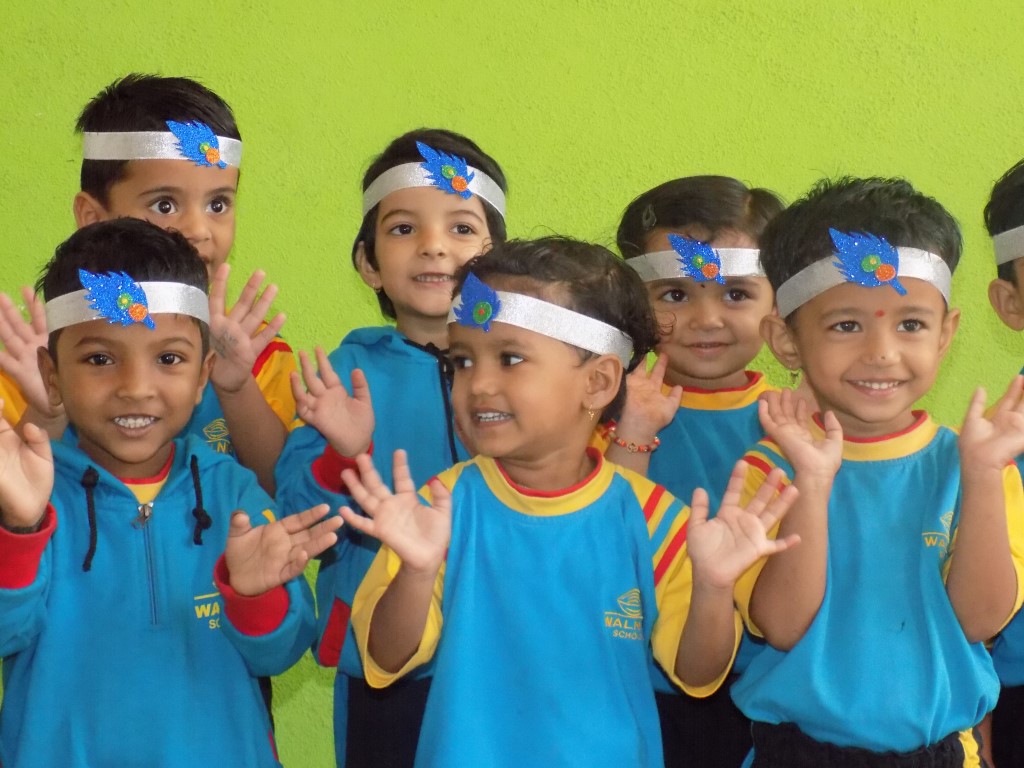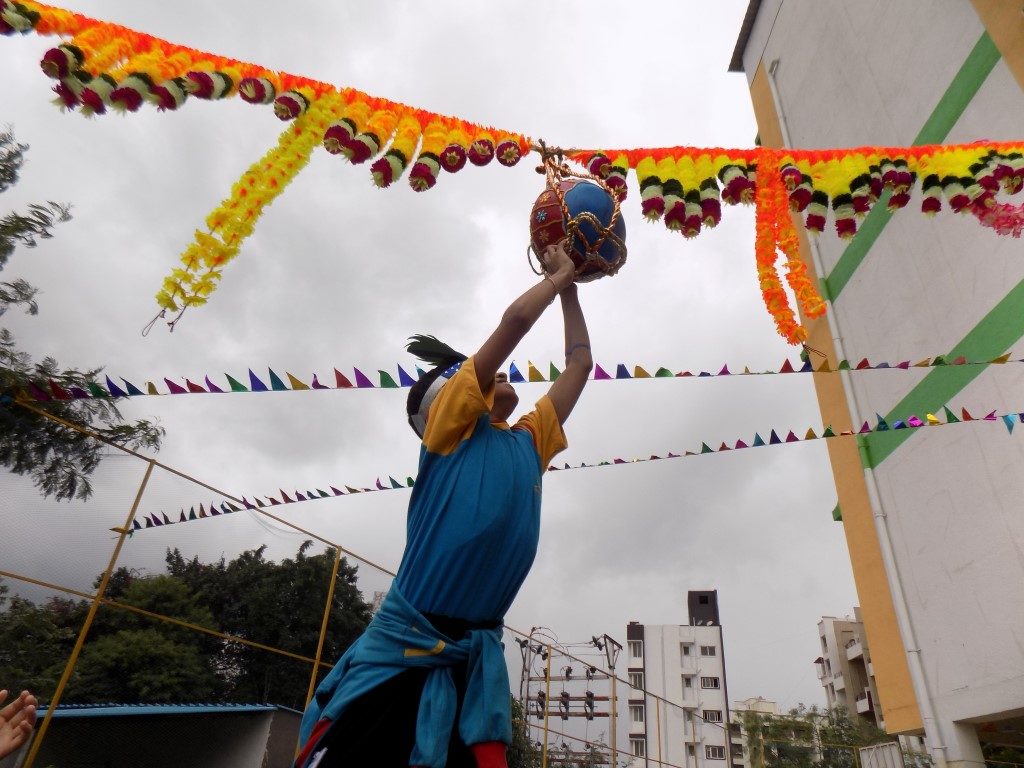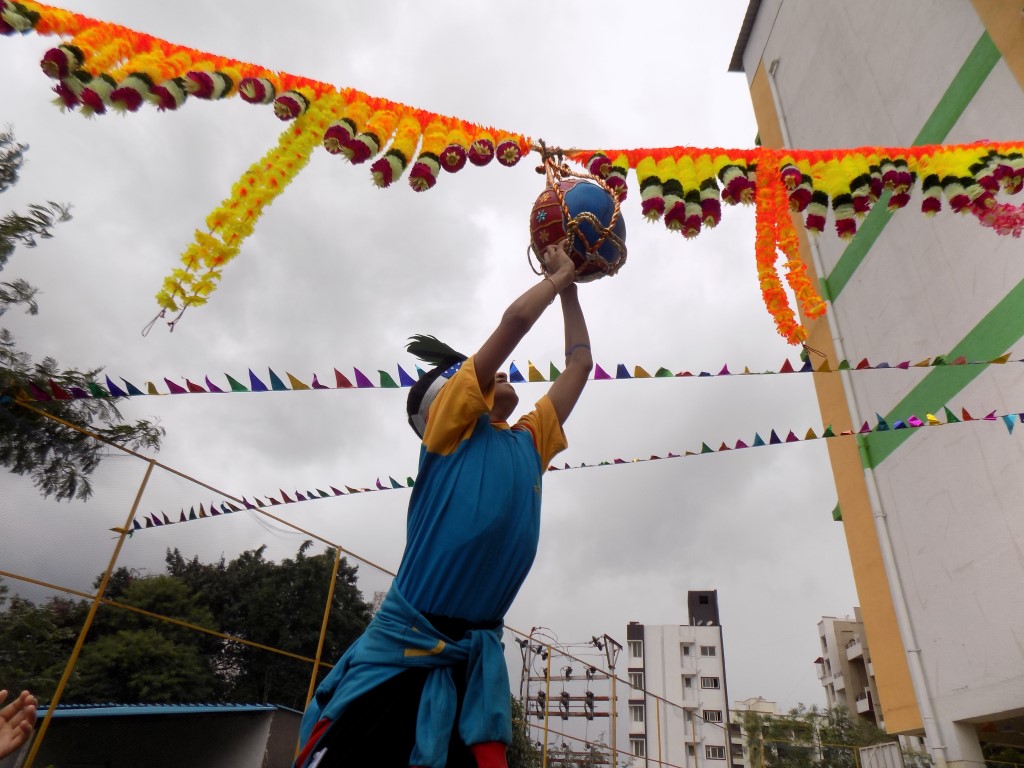 The students built human pyramids and encountered many a fall, so often. But the beauty of falling down is that the students learnt to rise up again, and with a better strategy in mind. After all, a reward was awaiting them at the top, in the form of a 'Dahi Handi'!
Our KG tots celebrated the same event with a twist. Since they weren't strong enough to build human pyramids, our teachers gave them a helping hand!
Each Bal Gopal was lifted up in the air so that they could enjoy the thrill of reaching the handi hung at a height! Each time a student managed to turn over the handi, the students got a little bit of prasad pouring down on them. They were bathing in the blessings, quite literally, we may add.
The air today will be filled with great festivity. On the pious occasion of Lord Krishna's birth, the Walnut family wishes every one of you — Happy Janmashtami!"