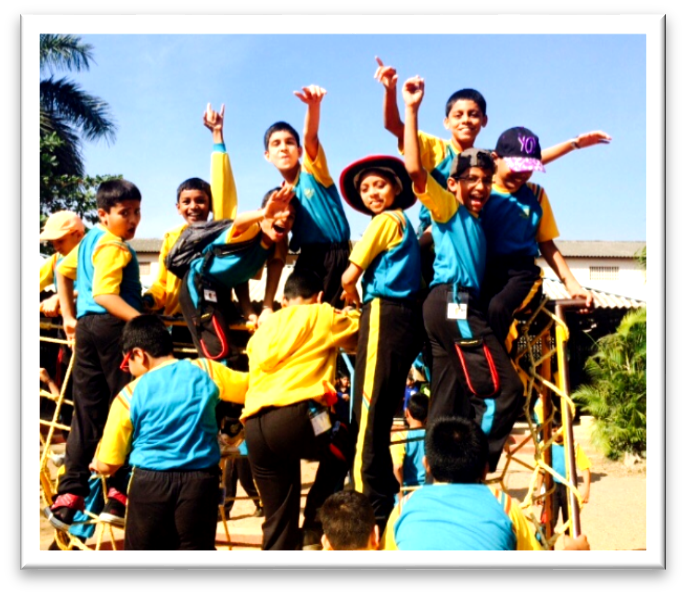 The crisp and cool weather of winter beckons us to the outdoors. Walnut primary students enjoyed fun filled picnic days in this month too.
On the 5th of December, the students of 1st and 2nd standard went to Lekha Farms. What a great time they had! There was excitement all over their faces even when they reported to school in the morning.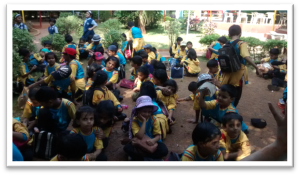 The next Saturday was the turn of the higher classes. The students of 3rd, 4th and 5th went to Sanskriti farms on 12th December. They had good food and then indulged in dancing, magic shows, puppet shows, tattoos and group games.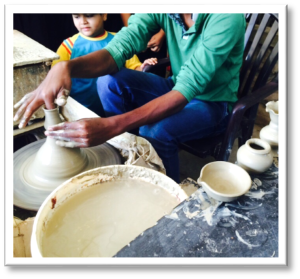 "The potter was amazing too. We enjoyed every moment and had lots and lots of fun," says Ananya.
They all had a whale of a time and wanted to know if they could have more picnics all the time! We are sure they have come back with good memories of the day.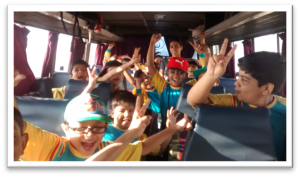 It was a busy, activity-filled day. After a hearty breakfast, they watched a puppet show and a magic show and saw different things on the farm. They had lunch and then they rocked the dance floor. Before leaving, they also had a session of mehendi and tattoos.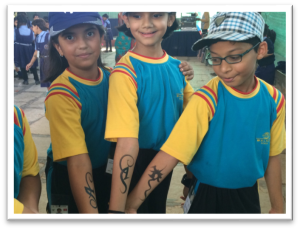 They also had a pottery demo that many children found interesting. "We started enjoying the moment we got into the bus," says Siddhant. "The magic tricks were really unbelievable. I was amazed to see one man juggle so many things!" says Alisha. Eeshan says, "Returning back was fun too! We played antakshari in the bus."