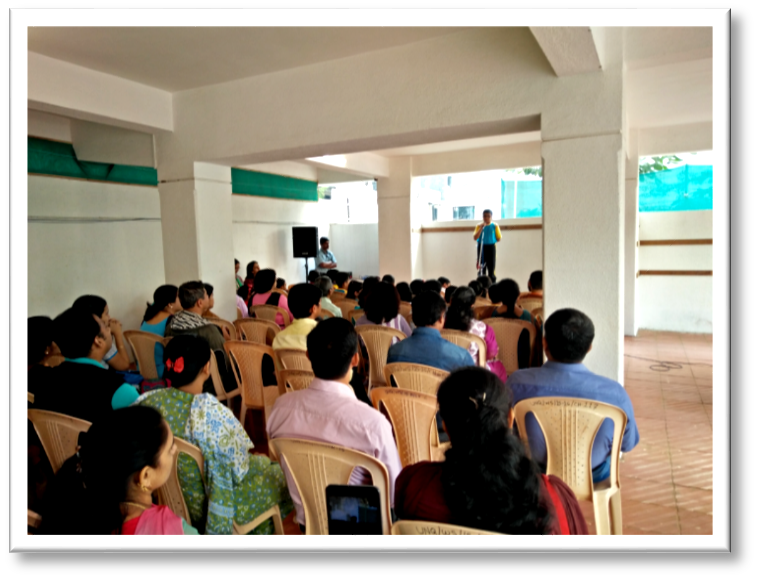 Speaking and getting a point across is one of the most important urban survival skills of the 21st century. Keeping this in mind, we had organized competitions across all classes to give students a chance to prepare and work on oral and verbal presentation.
The 3rd, 4th and 5th standard students had elocution competitions on the 5th of December. There was good participation and the students came in quite well prepared too. They had good content in their speeches and delivered it with good confidence. It was a good experience to overcome the initial nervousness and stand boldly on stage and address an audience. We were happy to see that many students were quite clear and expressive in their thoughts. It's a very valuable skill to have and will give these children a good edge over others as they fine tune it over the years.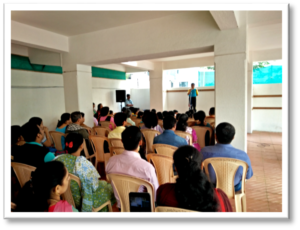 Winners of the elocution competition were selected on the basis of fluency, subject matter and over all impact.
The 1st and 2nd standard students competed in story telling on 12th December. They had to prepare a story and deliver it with expressions and voice modulations. Even these 5 and 6 year old children could overcome their stage fright and narrate their story to an audience, which was mostly full of strangers to them! The stories that the children narrated were quite good. There were good messages in them and the performances were great too. If they are so bold at this age, they can only get better as they grow older.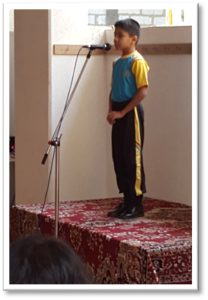 It was also very nice to see that these children were listening to stories of the other participants, following them and appreciating good efforts from others too.
Understanding and dealing with competition in a healthy way is something that many adults find difficult to do and these children were doing it so naturally!
Winners were chosen based on the content of the story, the narration, voice modulation, fluency and overall impact.
The youngest group, our Kindergarten children, had their own competition as well. Nursery and Jr. KG children had a poem recitation competition. Sr. KG children did a good job at story telling. Even these toddlers were going up on stage and doing their thing. Watch our for the little Nutlets. They are going to be a big deal when they are all grown up!