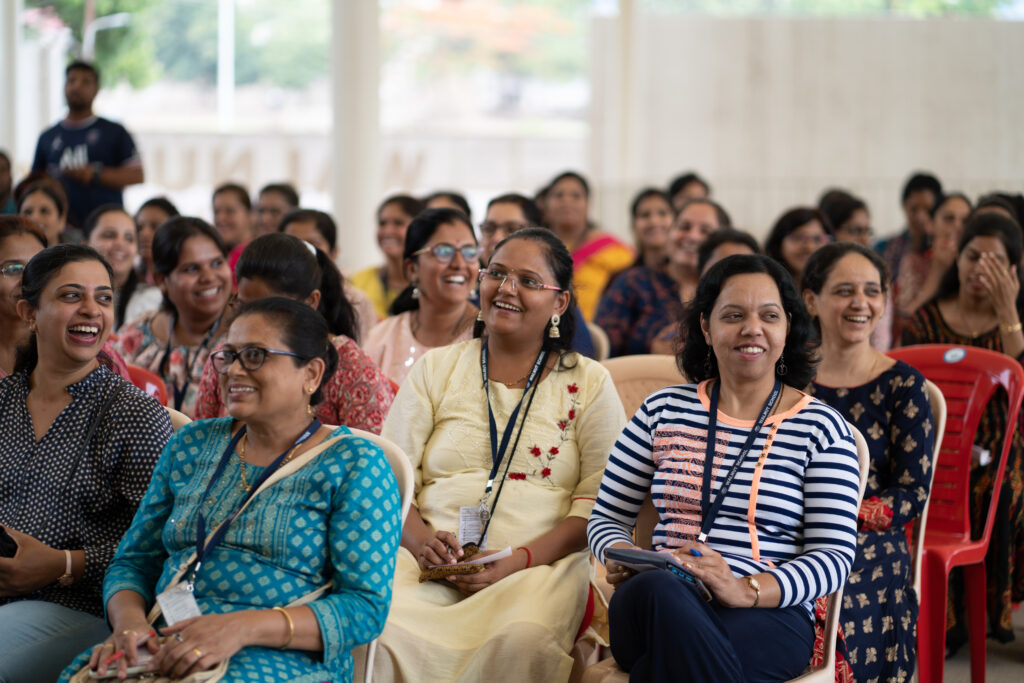 As you know, we have always been on the lookout for innovative and quality teachers. These 'teachers' are people who have a passion for teaching, to reach out and touch the children's minds and to make a difference. These are people who are professionals themselves and have the capacity to shape the next generation of our country. In short, we are looking for nation builders.

So, parents, we have openings for teachers in Walnut and we invite applications from interested candidates. Our present teaching team has a very mixed background – engineers, MBAs, psychologists, commerce professionals, scientists and researchers, who have completed their B.Ed and even M.Ed degrees to pursue their passion of teaching! What we are looking for is enthusiasm and an eagerness for learning.
Therefore if you feel innovative and energetic enough, come to join the Walnut Family. Even if you know someone outside the Walnut family who is 'just right' for our team, please forward this information to them. We are shaping this country's future – and we need leaders to help us do it.

Walnut teachers have a highly academic working environment. We have frequent brainstorming sessions, innovation in teaching techniques and constant adjustments in the school's methods to what the outside world demands. We are looking for teachers who could jump on board and dive right into this system. Freshers are welcome too!

We are also looking for people to join our R&D team. Here, the requirement is being enthusiastic and loving to dig deeper into pretty much anything! We have teams that work on customer service, administration, operations and content development at our  R&D office.

In a nutshell – we are looking for smart and innovative people to lead children as teachers. Having at least a B. Ed degree is mandatory for teaching and freshers can apply too. Graduates from any stream are welcome for the R&D team.

Locations : R&D team is at Prabhat Road. School campuses are at Shivane, Fursungi and Wakad.