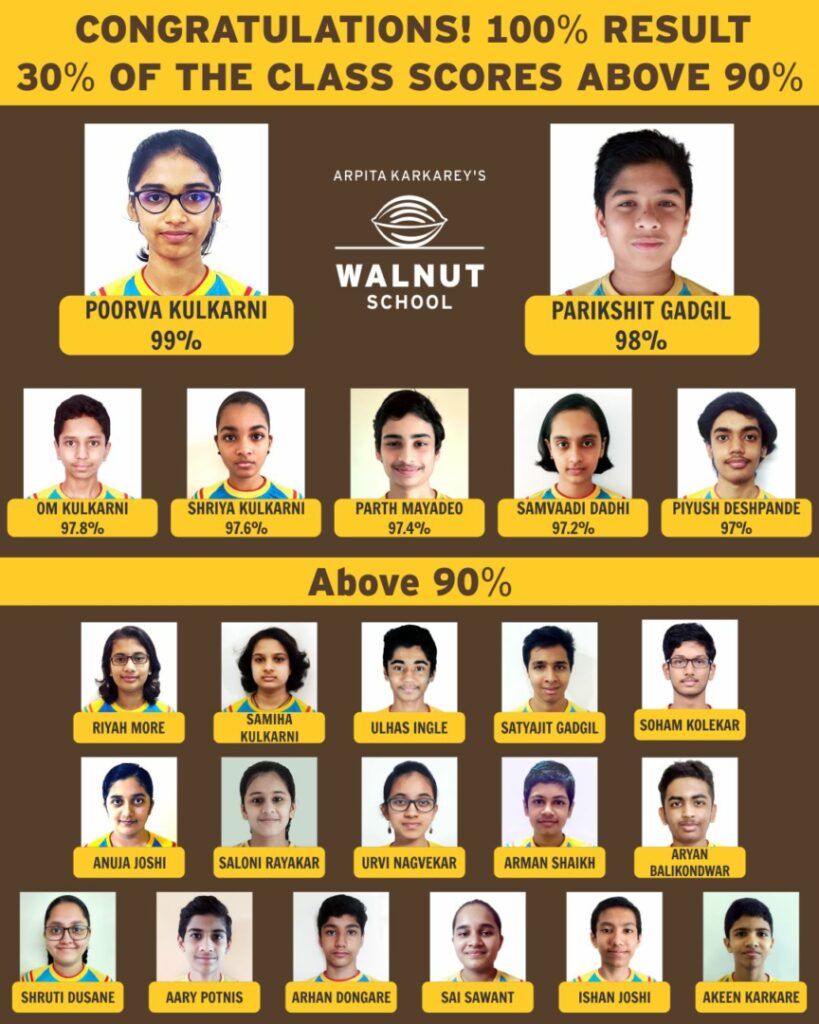 What the students need is enough time and lots of practice. So we start creating this time right from the primary classes itself, where we accelerate ever so slowly and then step it up a bit in grade 6 and then in grade 8, where the students get half the year of Std. 10 comfortably clear to have multiple rounds of prelims. And right from Std. 8, they have revision and test periods after every chapter as well. These tests are quite intricate and serious. There are 4 separate sets so that even in the class students sitting next to each other are answering different papers!
They get into the habit of studying for tests and appearing for them regularly. All these tests are evaluated and the students are also given the answer scheme. You cannot improve what you cannot measure. So along with remedial programs and revision, the tests help the teachers understand where improvement is needed. The teachers work as hard as the students. Teachers correct the papers, note down where the students are lacking, where they have improved, regroup them and address the students and parents accordingly. In this program the students who are doing well also start getting tougher papers.
Each test also has some "surprise" questions. These are questions that the student has not been directly exposed to. So they get used to being shocked a bit and learn how to think through it and still answer the question. They are thrown off initially but as they practice more and more, they get the hang of it. So, even if there is a tricky "googly" in the board exam, our students know how to break it down, understand it and crack it!
The data from all this activity is analysed constantly. In addition to the teaching staff in the school, there is a huge team working in the background to help with all the logistics : creating question banks, setting papers and model answers, getting the teachers feedback to the parents, writing emails, making timetables, planning schedules – all so that the teachers have time to focus on teaching in the classroom and correction and feedback the rest of the time.
It takes a village to raise a child and at Walnut there is indeed a large one to make sure each child improves, does their best and steps out as a wiser, stronger individual. When there is such a plan and such a team, every child has no choice but to become tough outside and smart inside!