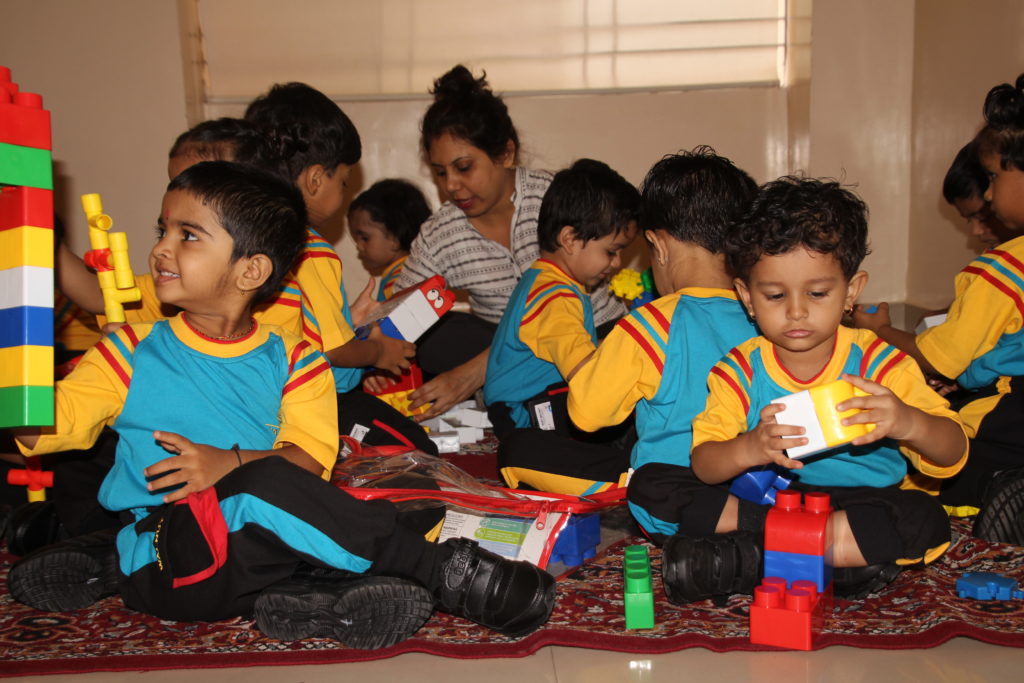 It's that time of the year again…..the first day of school! A day that our students and teachers eagerly look forward to. The best part of this day is welcoming the new students, especially the youngest of our lot – our Nursery students. Since it is the first time these toddlers are exposed to the idea of a school, we know how overwhelming it can get for the students and parents alike.
Our entire staff was dedicated and ready to tackle the crying fests that were soon to echo within the school walls. This little bit of extra attention ensures that they settle down to this routine at a faster pace. As the parents dropped off their children for the first time outside our school gates, we were witnesses to myriad emotions – some were proud to see their young one marching confidently into the building, others were anxious about how their children would fare, and then there were also some who could not hold back their own tears!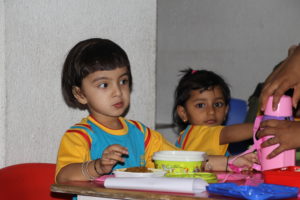 Inside the school building, an entirely different story had unfolded. Wails were heard from each classroom, but surprisingly the voices calmly those cries belonged to their own peers! Little ones were comforting each other with phrases like, "You don't need to be scared." "We will be going home soon enough!" This spectacle warmed our hearts for we know that our Baby Walnuts have already taken their first step toward caring for each other.
Pretty soon, these cries would also die down and innocent laughter would be heard through the classrooms. Here's welcoming back all our students, new and old alike…!