Walnut School is with the students and the parents every step of the way. It offers the students a smooth, stress free schooling experience and keeps it hassle free and enjoyable for parents too.
Our STD 10 students have started their board exams and have been through a disciplined and systematic routine even though the online format.
They have done 5 rounds of prelims already and are currently going through the 6th and 7th one.
YES – you read that right.
Our 10th standard students have done SEVEN rounds of prelims for the term 1 board exams. Do consider that this was a sudden change in the format and the announcements were made pretty last minute!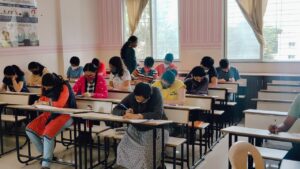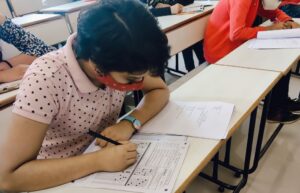 How could we do this?
Our portion was planned and executed perfectly and we finished well in advance.
We prepare students for the multiple choice format right from KG and we train them for competitive exams as well – so this was not a new thing for them.
We have a research and development team that was at work full time adding more and more questions to the database for practice and revision
we have an absolutely kick-ass app called Walmiki which tests the students and makes it really hard to cheat, even on home tests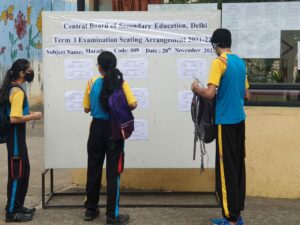 So with all this, when the parents came to see their kids off for the first paper, they were really relaxed.They were happy with the way the school has supported the students and told our director that the school slogan should be :
"When you're in a good school,
Parents and kids can be super cool"
True to that, the first paper was quite easy for our students. There's a long break in between and that's when they are doing their last 2 additional prelim rounds.
And on that note, here's wishing our students do their best in the last four papers as well!