Walnut School offers the best experience for students as well as parents. How is it great for the parents? Well – here are the top reasons why parents love Walnut School.
No crazy homework
HW is age appropriate and it gradually increases. Students can do it independently, especially the moms do not have to get stressed trying to figure it out. It is also meaningful and you will not find the students mindlessly copying stuff from their books over and over! You can read more about it here.
No parent projects
No project activity is given at home. Students do a lot of things in school – parents get to see the results without going through the hassle.
No fee surprises
Std 1 to 10 fee is declared at one shot. No surprises there!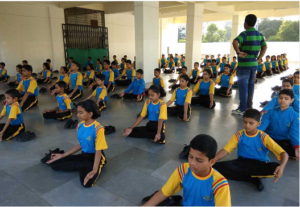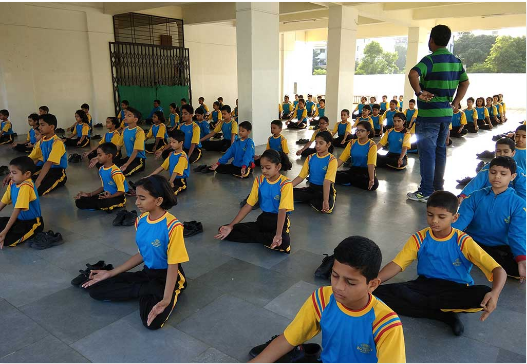 Continuous updates
Parents are very much in the loop with the teachers about what is going on. You get a weekly general update of what happened in the week that was. You get details of the performance of the students in the different tests. Parents get to speak with each core subject teacher at least once each quarter.
Constant support
Guidance to help students get their concepts cleared, competitive exam training (MCQs and mental ability)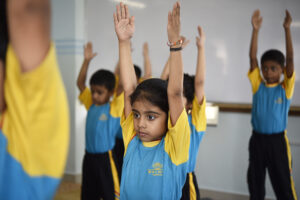 No hidden charges
Many events like the sports day, carnival etc and competitions keep happening. There are no extra charges for regular school activities
No exam stress
Walnut students undergo frequent exams and evaluations, including quarterly summative tests, but in a well-organized and structured manner.
Testing happens in many different formats – objective, hands on, oral, descriptive etc. There are also a lot of practice tests which are like prelims – right from Std. 1.
Intermediate revision days are provided within each quarter, with a week-long gap before the summative assessments. This gives the children a chance to switch over mentally from learning mode to testing mode and gives them time to work on their weaknesses. As a result, the final exam experience is not a stressful one – for them or their moms (and some dads)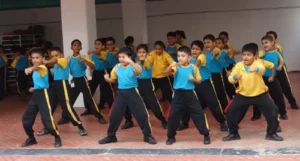 Multiple skills developed
Doing well requires much more than rote learning. As covid has shown us it is not just survival of the fittest you also need to be fast. You need to be able to adapt quickly, assess the situation, take a decision and move ahead. With the multitude of activities that we invest time in, these skills develop well at an early age.
Excellent parent-school relationship
The parents and school work together as a team to ensure the child's well-being. Just like the mother and father have to be coordinated (otherwise our smart kids know how to take advantage of the communication gap) the school and the parents are always one team.
Even if there is a problem the parents are taken into confidence and we work together to fix the problem. Punishment is never the focus, but rather improving and correcting behavior. The goal is never to just punish or shout at any child but to improve and correct the behaviour. In our school we have an excellent rapport with all our parents.
AND THAT is how we make our students TOUGH OUTSIDE AND SMART INSIDE! 
We wouldn't want any child to miss out on the Walnut experience – as there is just so much happening every single day! Want your children to be different from their peers?