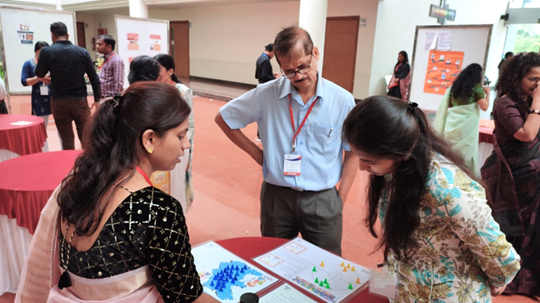 We are thrilled to share the remarkable journey of Mrs. Kavita Shinde, one of our esteemed teachers at Walnut School Fursungi, who recently presented at the 5th Computational Thinking in Schools (CTiS) Conference. This conference, organized by ACM India in association with CSPathshala, aimed to enhance teacher preparation for integrating computational thinking into the Indian school curriculum. It had presenters from all over India, and also from Singapore.
Nikhil Karkare, our director, is one of the co-founders of CSPathshala and was the program co-chair for the conference.
Mrs. Shinde's paper on "CT-Based Unplugged Activities in the Classroom: Board Games" was selected for presentation, showcasing the effective implementation of computational thinking at Walnut School.
Embracing Computational Thinking: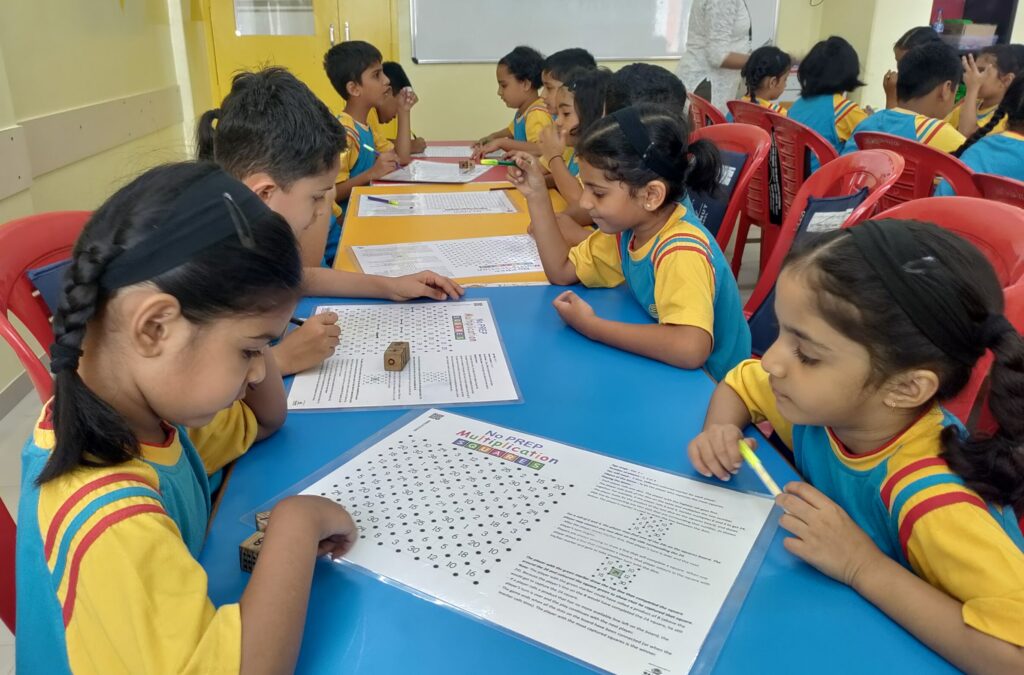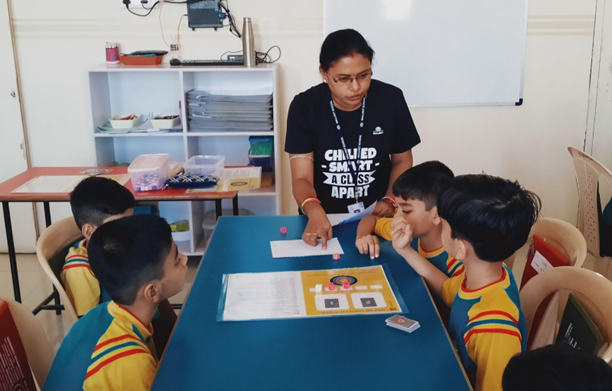 Since 2017, Walnut School has been at the forefront of implementing CSPathshala's Computational Thinking Syllabus in our curriculum, enabling students to develop essential computational thinking skills. 
Recognizing the importance of sharing experiences and insights, Mrs. Shinde prepared and submitted five abstracts on various themes related to computational thinking. The themes given to the teachers included:
CT and coding
CT Based unplugged activities in the classroom
CT for students with special needs
CT in science education
CT in social science education
CT and sustainability
Challenges in integrating CT in the school curriculum
Impact of CT activities in the school curriculum
Localisation and adaptation of CSPathshala curriculum to suit local needs
CT and Physical Computing
Out of these, her abstract on board games as a medium for CT Based unplugged activities in the classroom was selected, allowing her to present her work at the conference.
The Preparation:
After her abstract was chosen, Mrs. Shinde received guidance from Ms. Sneha Titus (of Azim Premji Foundation), who provided valuable support in preparing the presentation. Following the provided guidelines, Mrs. Shinde crafted a compelling presentation focused on the novelty, feedback, and impact of computational thinking in students' learning journeys. With Ms. Titus' assistance, Mrs. Shinde ensured her presentation summarized the essence of Walnut School's approach to CT-based unplugged activities.
The Conference Experience:
The two-day CTiS conference held at IISER, Pune, brought together experts from the field of computer science, including Tim Bell from the University of Canterbury, New Zealand, and Juraj Hromkovic & Regula Lacher from ETH Zurich, Switzerland, as keynote speakers. These renowned educators shared their knowledge, experiences, and insights into teaching computing in an unplugged manner, emphasizing the significance of spiral curriculum in teaching CT from kindergarten to high school.
Mrs. Shinde expressed her excitement, stating, "Attending the conference was a transformative experience. I had the privilege of learning from esteemed educators and experts in the field, expanding my understanding of computational thinking. The interactive sessions allowed for meaningful discussions and exchange of ideas, igniting my passion to explore even more effective ways of implementing CT in our school curriculum."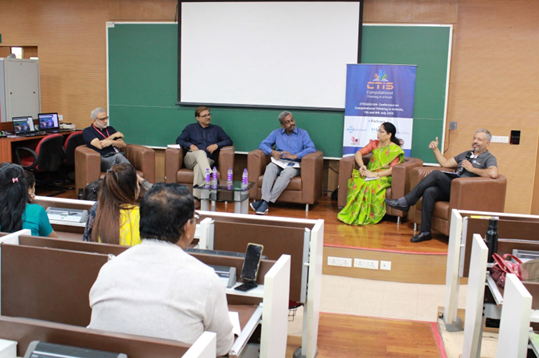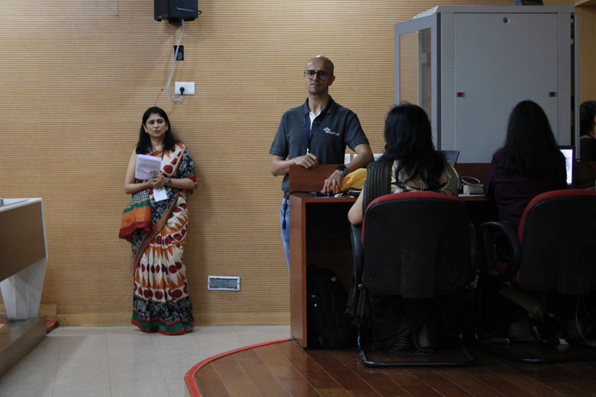 Nikhil's expertise and dedication in promoting computational thinking as a practice played a significant role in shaping the conference's success.
Fostering Innovation and Creativity:
At Walnut School, we take immense pride in fostering innovative ways of teaching and encouraging our teachers, like Mrs. Shinde, to be creative in extending the CSPathshala curriculum. Mrs. Shinde's work with board games as a medium for teaching computational thinking exemplifies our commitment to providing students with engaging and effective learning experiences.
At the conference, she had the opportunity to present Walnut School's specially created board games and the profound impact they have had on students' computational thinking and arithmetic skills. Mrs. Shinde reflected on this proud moment, saying, "Presenting our board games and witnessing the positive response was truly gratifying. It was encouraging to see how our approach to teaching CT through interactive games resonated with fellow educators." This experience has further inspired Mrs. Shinde to explore innovative approaches to CT and devise even more effective methods of preparing students for the challenges of the 21st century.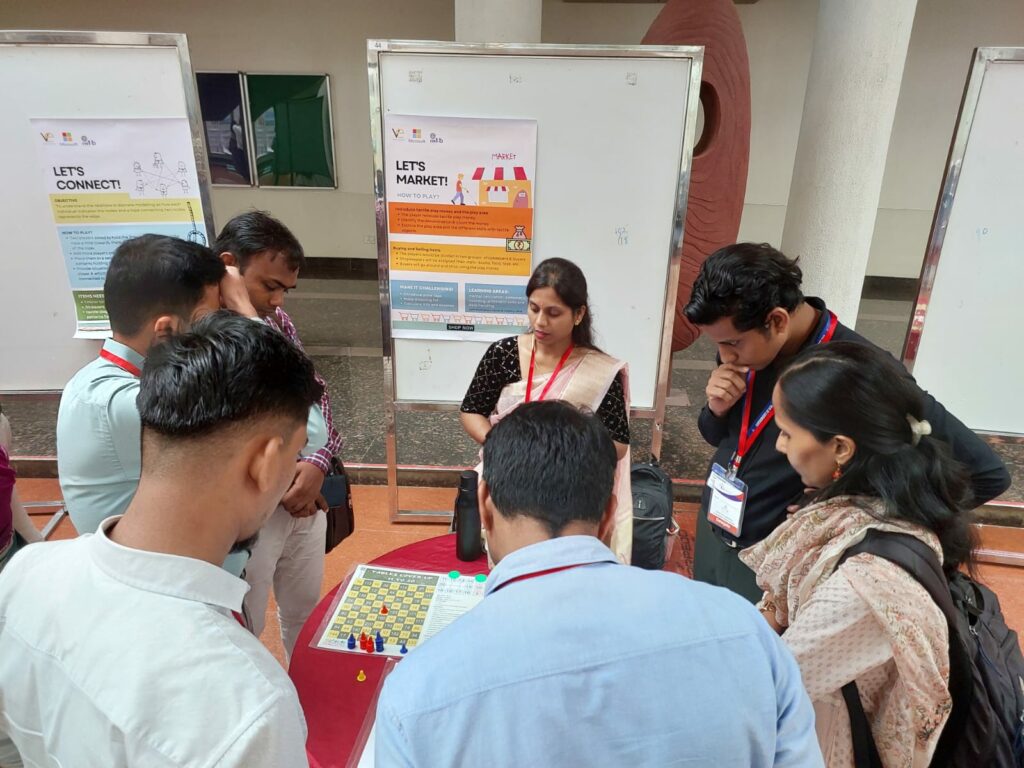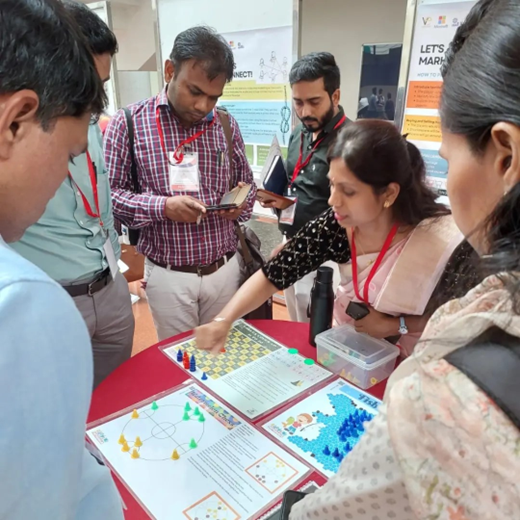 Mrs. Shinde's accomplishments inspire us to continue exploring new avenues and pushing the boundaries of computational thinking education. We strive to create an environment where teachers can unleash their creativity and develop innovative approaches to prepare students for the challenges of the 21st century.