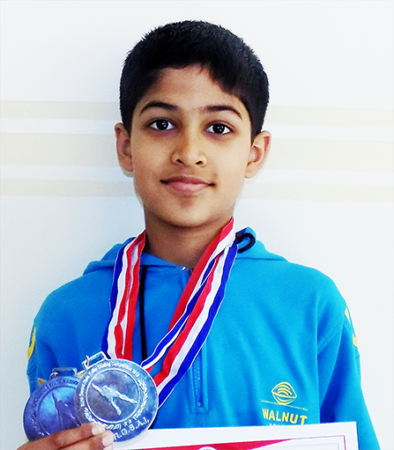 Skating, what a perfect way to combine fitness with fun. Not only it helps develop a fitness habit but it is also an enjoyable sport no matter the age. Recently 'Rural Games Skating State Championship 2018' was organized at LXT rink, Kasarsai Hinjewadi on November 25, 2018. Our student Saket Naik of Walnut School, Fursungi had participated in this event. And we are happy to announce that, displaying an amazing performance he bagged not one but two trophies one bronze medal for 500 metres and silver medal for 1000 metres!
[vc_column_text css_animation="bounceInLeft"]Saket, who studies in standard 4, is an amazing athlete. From his early childhood, Saket was always fascinated by skating and used to watch other skaters in awe. The Rural Games Skating State Championship was important for Saket because he was representing our Walnut School for this championship which has not only been recognized by the Sports Ministry of India but also by the Olympics Association.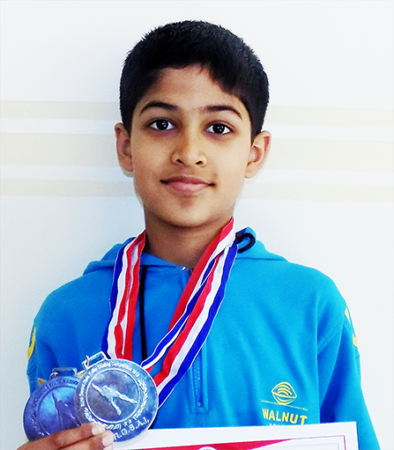 Saket's parents are thrilled and very proud of him. They are also thankful to the school's sports teacher Mr. Tushar Pawar for his continuous guidance and support. He has been a strong pillar for many students encouraging and guiding them which has helped them win numerous tournaments.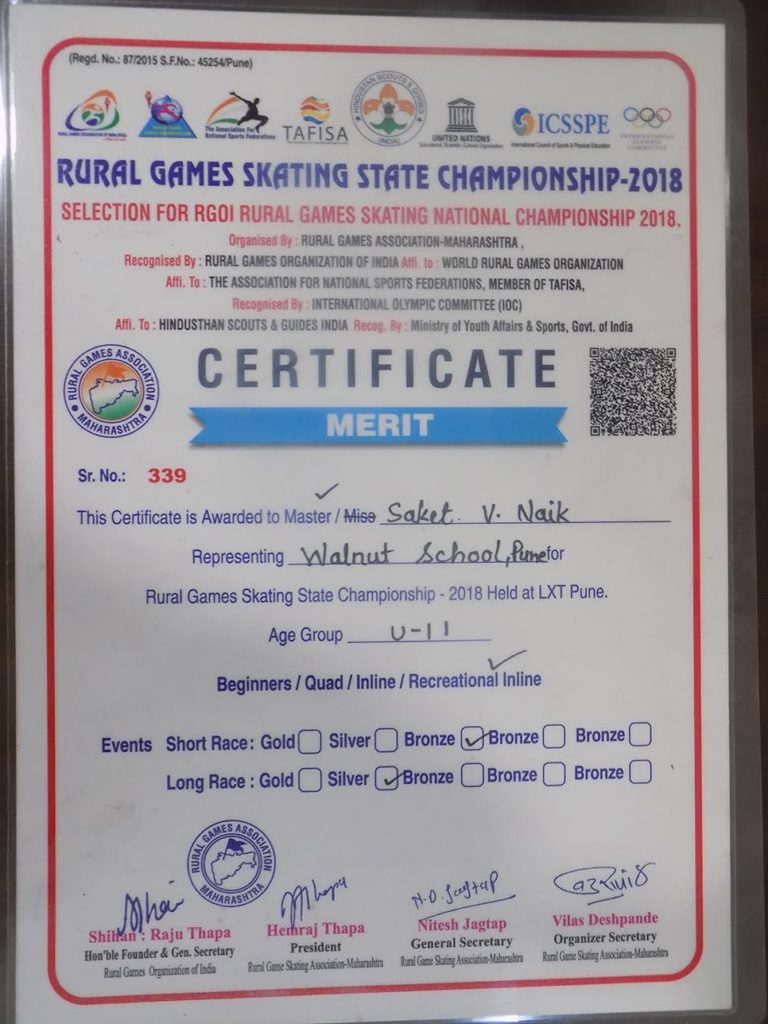 Saket is now gearing to play Nationals at Belgaum, Karnataka in January 2019. We wish our young achiever all the very best in his further endeavours!