Computational thinking is something which we take very seriously at Walnut School. We believe that computational thinking is as important as core subjects, and will be a much-needed skill for everyone going ahead.
In fact, our team has played a crucial role for developing a computational thinking curriculum, which is nationally used in hundreds of schools. One of the programming tools which we teach in the school is Scratch, an amazing open source tool.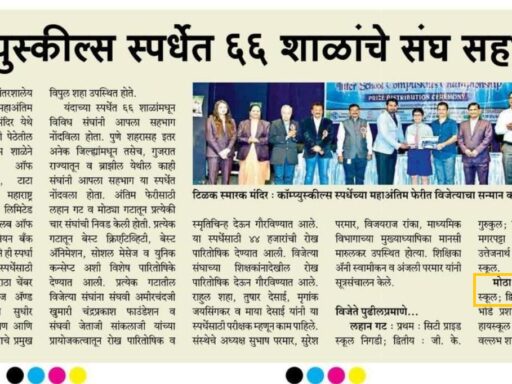 Compuskills, organized by Vijay Vallabh School in Pune every year, is an inter-school Scratch competition that has been running since 2012 (our team has played a conceptual role in that too!).
There are three categories for the competition, and each has a set of problems that the students are supposed to work on. We are thrilled to announce that our team won the first prize in the senior category!
And, this is not the first time we are winning in the competition. We have won multiple times before!
Parth Mayadeo and Om Kulkarni, of grade 10, took up this challenge, and decided to take up financial literacy as their topic. In an age where everyone is talking of financial literacy, our students of Walnut School went a step ahead, and gamified it!
Take a look at some of the screenshots of the game that they created – they are simply amazing!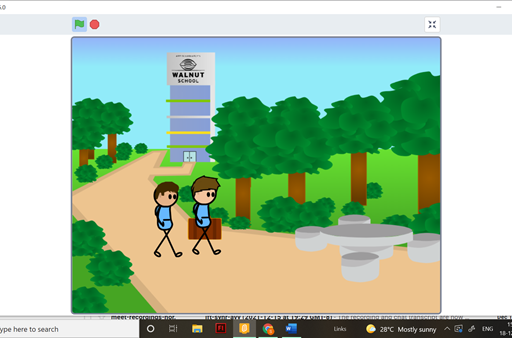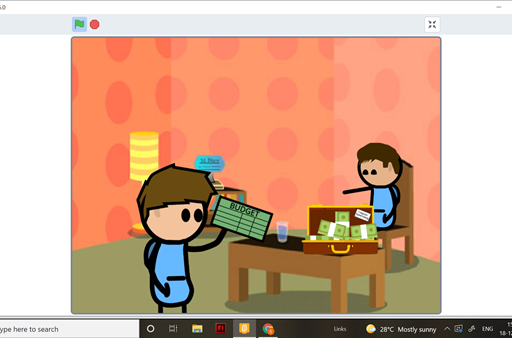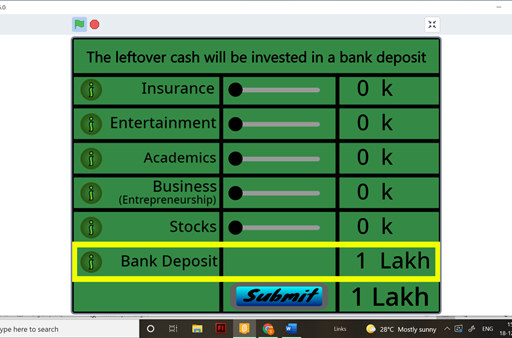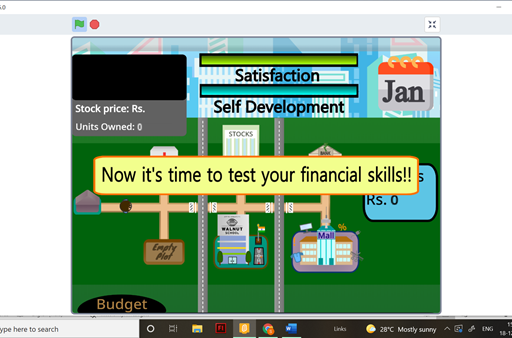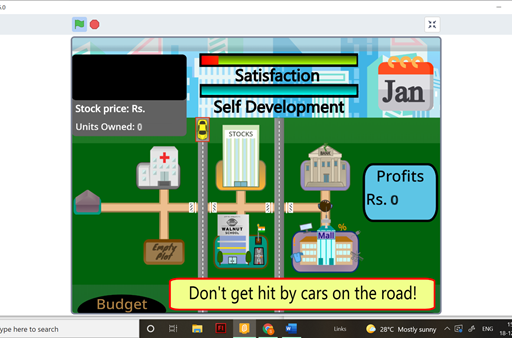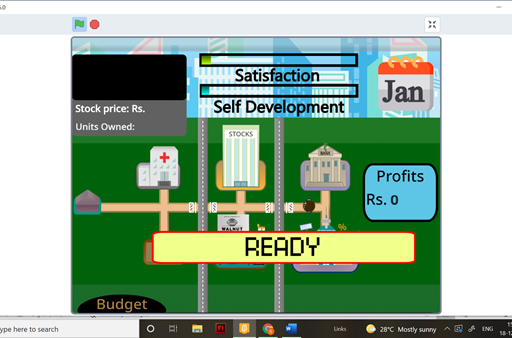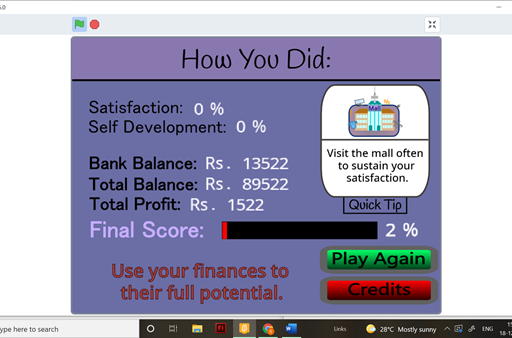 In the team's words, here is the description:
This project is a game with a short animation about the importance of budgeting in the financial world. This message is conveyed by having the users make their own budget with 1 lakh rupees and test it out in a simulated environment. Players must then use their financial skills to make beneficial investments in a city while sticking to their budget. Their performance is then scored based on certain statistics. With this, the aim is to give people insight on how they should invest their money.
It is noteworthy to mention that these are Std. 10 students, and they did this project even with their exams around the corner. This also shows the power of the Walnut Learning System – where the students could carve out time from the practice tests which they are now taking.
We are so proud of you Parth and Om! Hope to see your project grow into a full-fledged gamified fin-tech product soon! 🙂