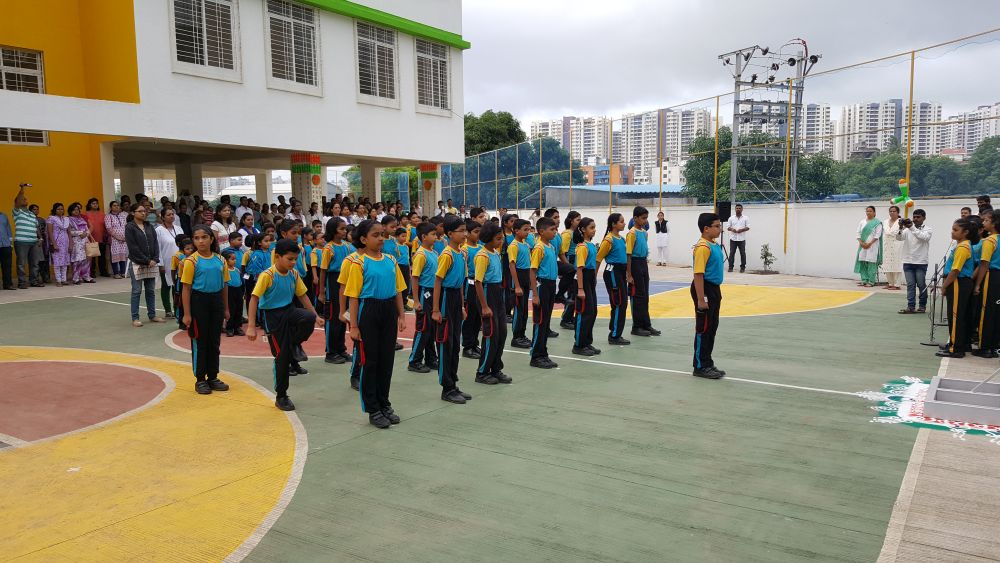 Our 70th Independence day was celebrated with fervour at Walnut School. It started with a crisp march past.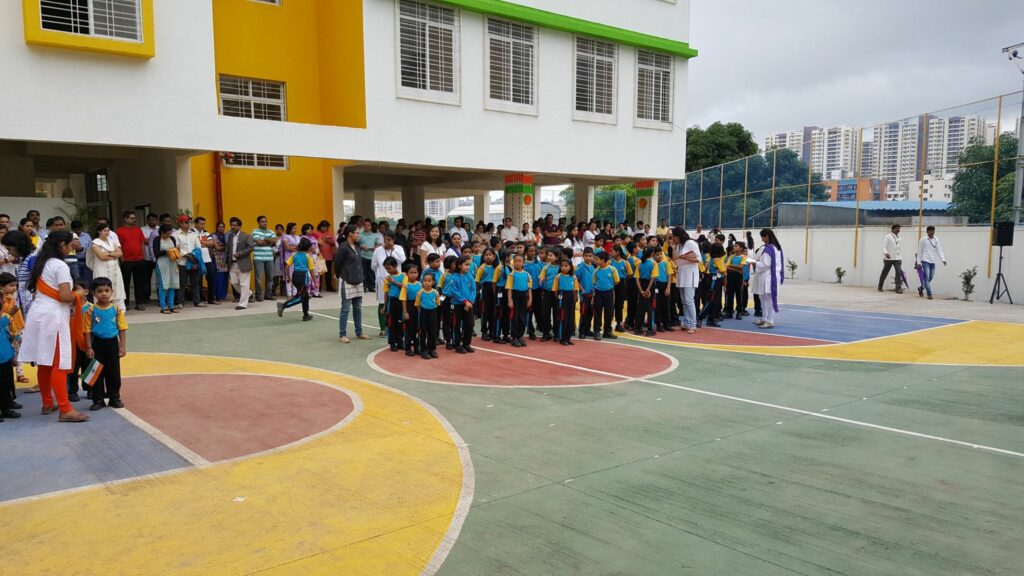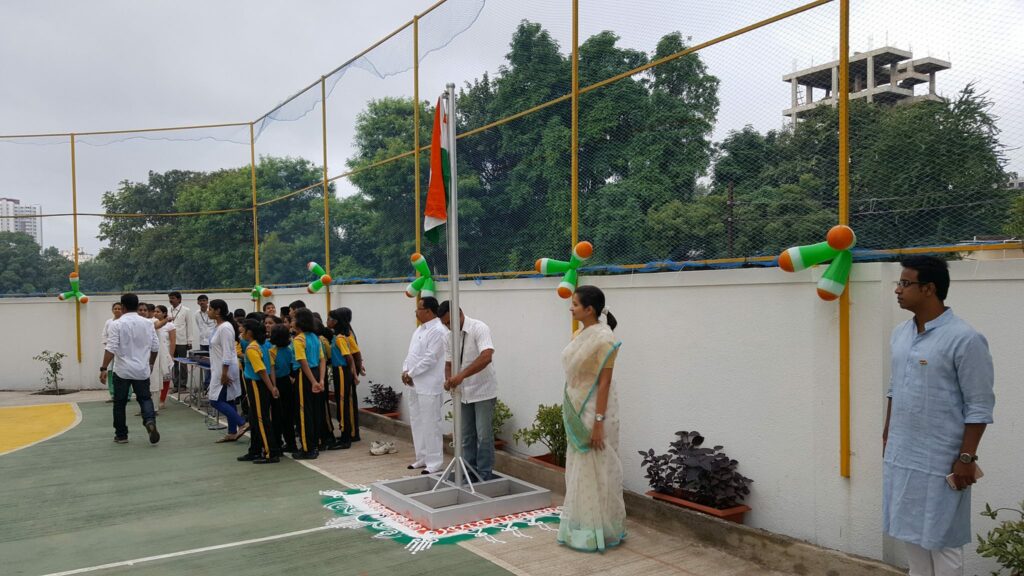 Then, after the traditional flag hoisting ceremony by our local director Mr.Girish Dangat's father, Shri. Ramdas (Nana) Dangat, Std. 4 children sang "Hum Kare rashtra aradhan". This is a Hindi song about how prosperous India was once upon a time, how it went down during the British rule and how we are trying to take the country back to its glory once again.
This was followed by Std. 5 children singing a song in Sanskrit titled "Bhumioriyam Balidanasya". This is a song in Sanskrit that tells us about how many people sacrificed their lives for our country.