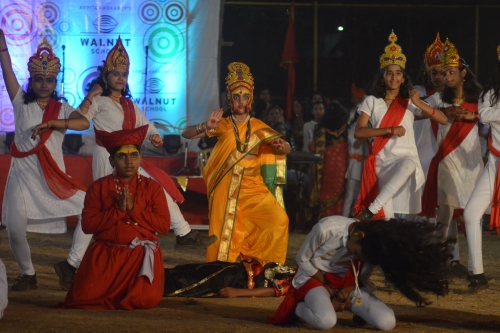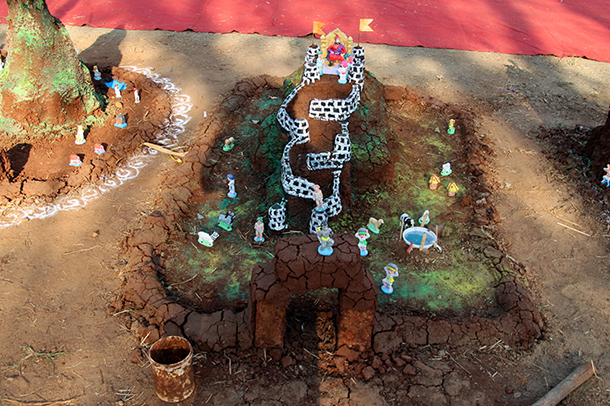 Huge rangoli in entrance area, pataka and lighting decorations all over the school building and grounds. The atmosphere was charged and set for the Diwali Carnival. Display of beautiful lanterns made by students followed by Diya decorations display was simply amazing. The stage was set at the center of ground surrounded by huge sitting area on both sides and in the front. The whole area was lit up with colourful lights. It was indeed a joyous evening!
The Diwali Carnival is an eclectic mix of various facets of our tradition. It is the most sought-after major event in Walnut School by the students, parents and all our staff. All our children participate in the Diwali Carnival, right from the planning stage. They participate in deciding what items will be organized and when the movement of students and the schedule too. The celebrations started a week ago with students building mud 'Killas' and parents actively guiding them. The students had gone above and beyond with the decorations of 'Killas' with putting miniatures soldiers called 'mavales', building tunnels through forts and more.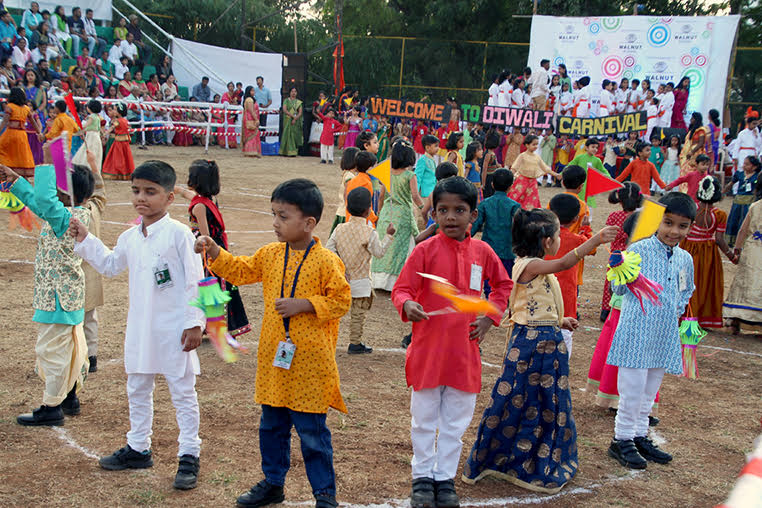 The big day of the Carnival was inaugurated with lighting diya by our chief dignitaries. The parade began with 'Welcome song' performed by our KG students. This was the first time at Walnut we had involved KG children in the Carnival and they look excited. We had a series of amazing performances like 'Dindi', 'Ganesh Vandana', 'Keertan', 'Powada' 'Dhol Tasha' which left the atmosphere charged. Our main aim of the Carnival was to let our students know the cultural importance of these art forms which are being forgotten in this new age era. Overall our parade was spread out for 2 DAYS showcasing 6 PARADES with entire student body participating in them. The children's energy during each performance was at peak as they were dancing tirelessly on and again in each parade. It was really an amazing spectacle to watch!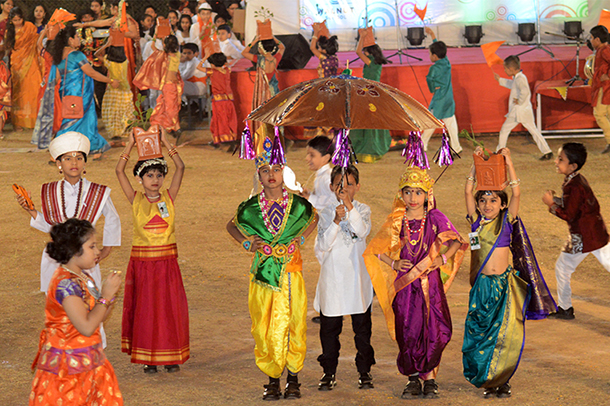 In our invitation we had insisted that the parents come up dressed in traditional attire and many parents had followed it! We had many mothers dressed in nauvari saree the original Marathi attire. Some fathers had come in proper traditional attire too! Hats off to the enthusiasm of the parents! There was a break of half an hour between each parade during that time we had organized 'Fun Games' for the parents which turned out to be an intense fun session. Our Walnut hosts and volunteers saw some real competition between parents. There was an instance where in our hosts had to give away three prizes, as parents had literally come running claiming for the prize. Such was their enthusiastic response. We had variety of refreshment stalls right from 'vada pav' to 'bhel' which was fully packed with students, parents and even grandparents snacking on them.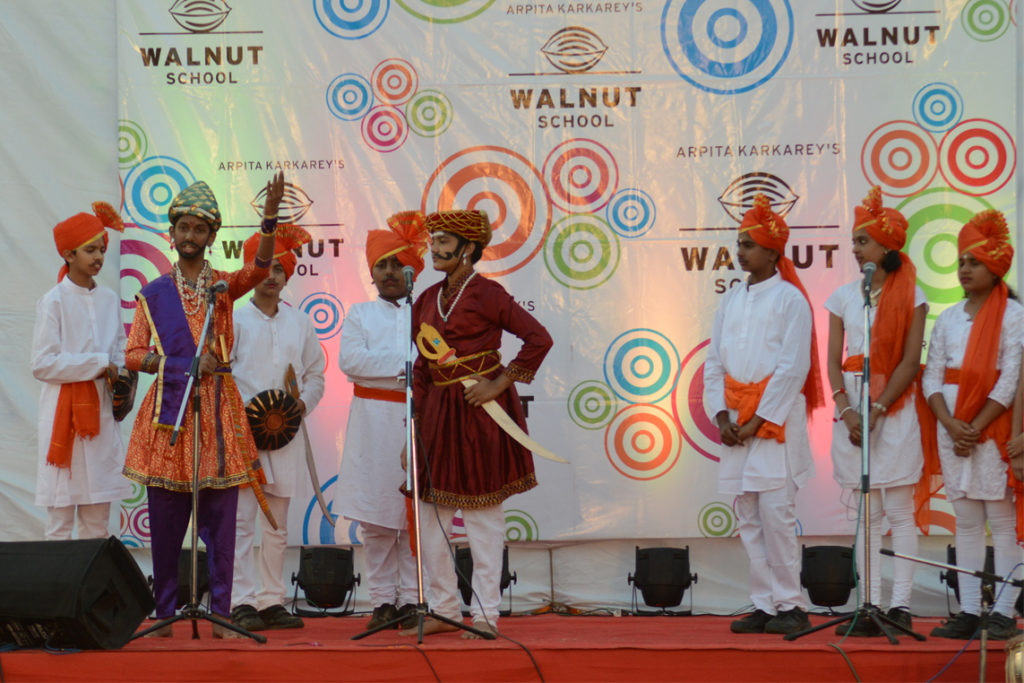 As the carnival came to close some of the teachers got enthusiastic and took part in 'Dhol Tasha' performance. It was a treat for everyone to see teachers participating along with students matching the same energy and enthusiasm. The Carnival which was held for two days received an overwhelming response on both days from the parents. Everyone had a good time at the carnival.
The entire event was live on Facebook! So just in case you missed the event you can catch it on FB.