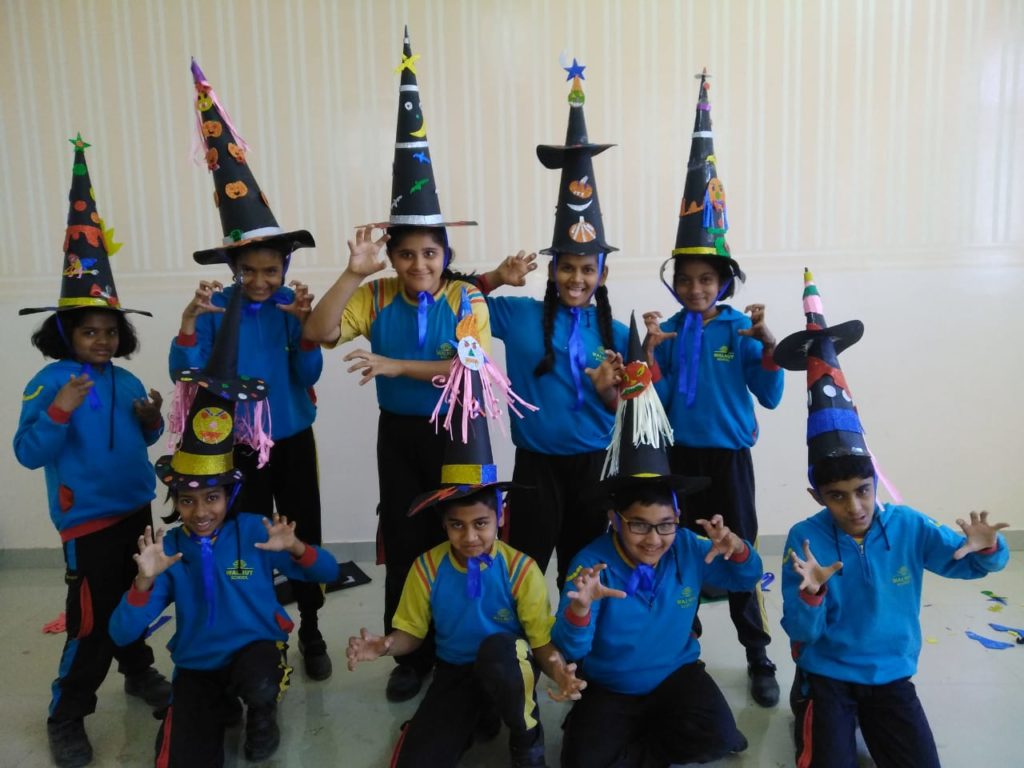 Reading is a skill that we cannot survive without. Take any school subject for that matter – be it Science, English or even Mathematics – you just cannot figure them out without the basic skill of reading!
At Walnut, we have never underestimated the power of reading. The last quarter of each school year, right from Std. 4, is specifically dedicated to deconstructing a novel. The students learn the skill of reading through a linked storyline and exploring the development of its various characters. Along with this, we also intersperse their learning with a lot of fun activities. Our Art curriculum for the last quarter uniquely blends art and craft activities with the novels they are studying. Why blend these both, you ask? When students are assigned art projects based on novels, it is necessary that they read the novel thoroughly. One just cannot paint a picture of a character or recreate a certain situation unless one is familiar with the development of the novel. According to research, the benefits of such activities have been linked with higher performances in Reading, Math, verbal activities as well as critical thinking.
The students of Std. 5 are studying the novel 'George's Secret Key to the Universe', which is based on a young boy's space explorations. As part of their Art curriculum, they have brought the galaxy on to paper and have had such fun recreating it!
Std. 6 students have been working through the magical world of Harry Potter and the Philosopher's Stone. They paraded about in their self – made witch and wizard hats, sorting themselves out in the various houses. They also went a step ahead and created bookmarks of their favourite characters from the book.
Not wanting to be left behind, our students of Std. 7, who have been reading Percy Jackson and the Lightning Thief, have created their own set of bookmarks. Theirs' revolves around the various weapons used by the characters. The students' finesse over the details reflects in the way they have created the lightning bolts, the sword of Hermes, etc.
At Walnut, we believe that a strong hold over a language, especially English, is a must and will take the child to greater heights. To get them comfortable with English, we encourage using the language in many different ways and the development of an Art curriculum inspired by the novels they are reading is one such unique activity. The ultimate goal is to get the students as comfortable with English as they are with their mother tongues. All this is possible only at Walnut School, since the academics and activities are so well – planned and smoothly executed as well.
It gives us immense pleasure to see our young artists bringing life to the novels in their own special and magical ways!