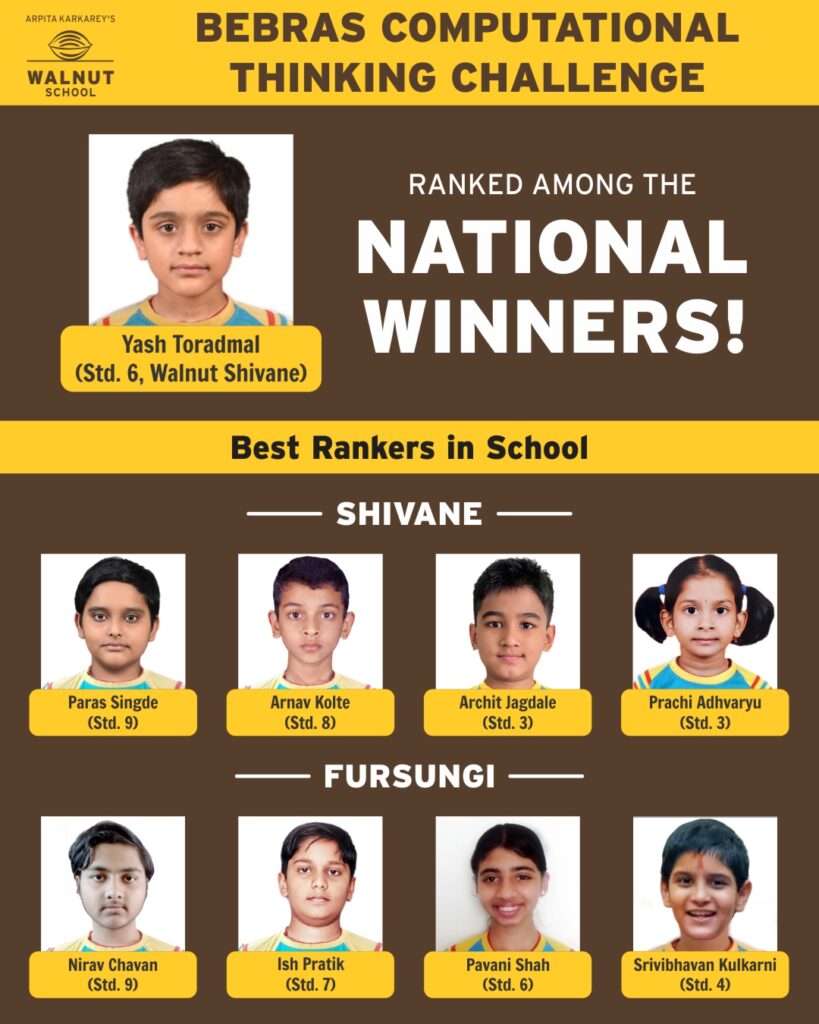 Walnut School constantly strives to engage students in activities and competitions that enable them to use and upgrade necessary life skills. Computational thinking is one of those most important skills that the students of this era need to pursue and develop.
Every year, Walnut students participate in the Bebras India Challenge to test their computational thinking and problem solving skills. Bebras is an international Computational Thinking Challenge organised in over 60 countries and designed to get students all over the world excited about computing. In 2020, 2.5 million students took the challenge across 56 countries worldwide.
We are extremely delighted to announce that this year too (no exceptions here!), our students have participated and emerged winners :
Yash Toradmal (Std. 6, Walnut Shivane) is ranked among the National Winners!
Additionally, we also have 8 students qualifying as Best Rankers in School :
Walnut School, Shivane
Paras Shinde (Std. 9)
Arnav Kolte (Std. 8)
Archit Jagdale (Std. 3)
Prachi Adhvaryu (Std. 3)
Walnut School, Fursungi
Nirav Chavan (Std. 9)
Ish Pratik (Std. 7)
Pavani Shah (Std. 6)
Srivibhavan Kulkarni (Std. 4)
Kudos to all our winners as well as our participants!