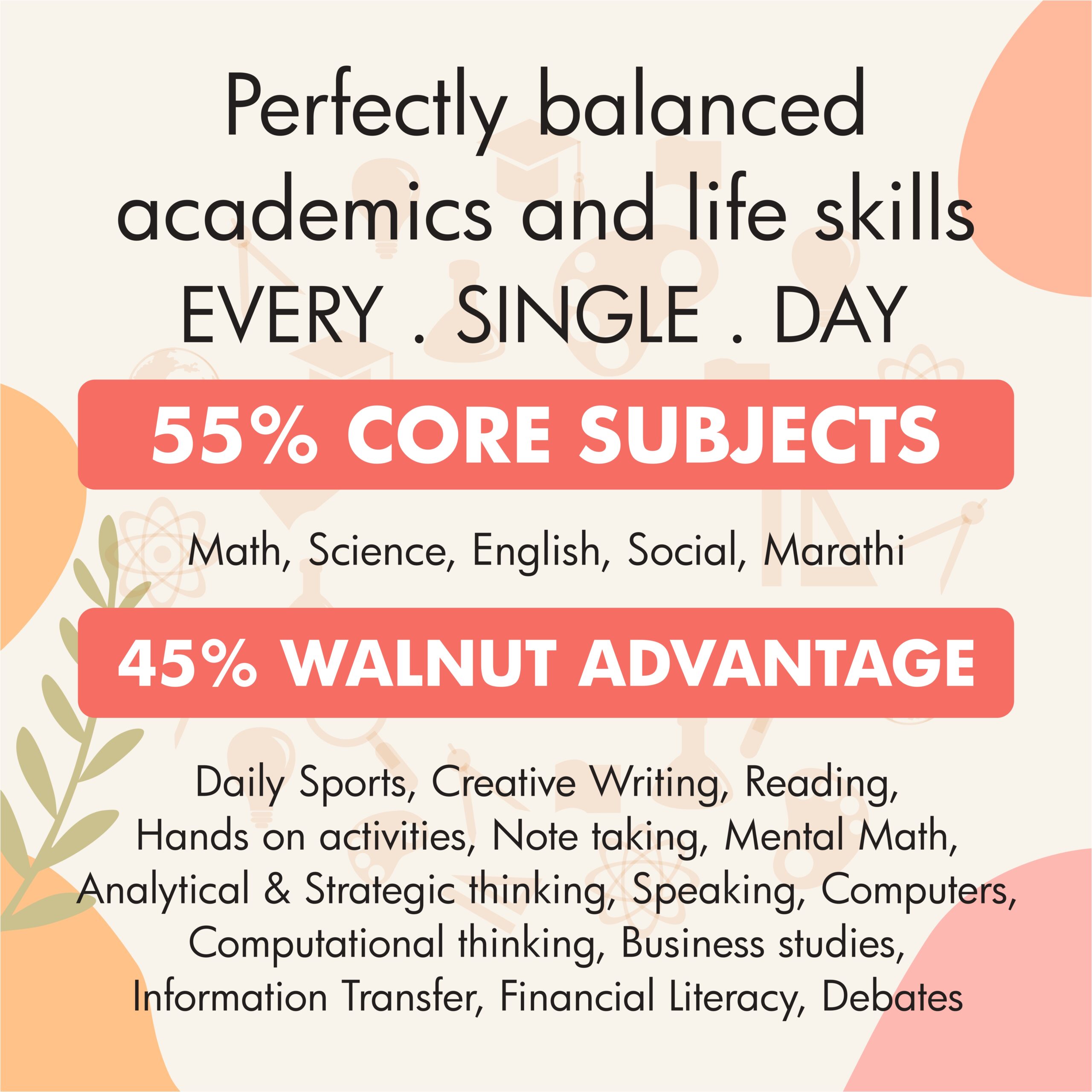 At Walnut School, primary and secondary students experience a balanced approach to academics and life skills in their daily routine. The school prioritizes the holistic development of students, creating an interesting and engaging experience for them every day.
They have a sports period, recess period, two activity classes, and five core subject periods daily. The school provides a well-rounded curriculum that allows students to engage in physical activity, creative pursuits, and academic learning.
Everything for every period is properly planned and the core periods and activities are spaced out over the day too.
Students keep moving to different rooms for different core subjects and activities. As you can see it's a very packed and lively day. The kids have a lot of fun! Whether it's students from first standard or tenth standard, no one wants to miss school as it's a very "happening" timetable.
Let's take a look at the core subjects that the students do.
The CBSE Std 10 Board Exam comprises five core subjects and one additional subject. The core subjects are English, Marathi, Mathematics, Science, and Social Studies, and the current additional subject is Information Technology for Std 9 and 10. Students in Std 6, 7 and 8 also learn an additional third language, Hindi, for three years. Detailed information about each of these core subjects is available if you wish to explore further.
At Walnut School, the sports period is as important as a Math or an English or a Science period. Hence, it is seen every day in the timetable. And you will also see many areas dedicated to sports. The students get exposure over the years to games like Basketball, Football, Volleyball, Throwball, Skating, Yoga, Fitness, Aerobics and Carom.