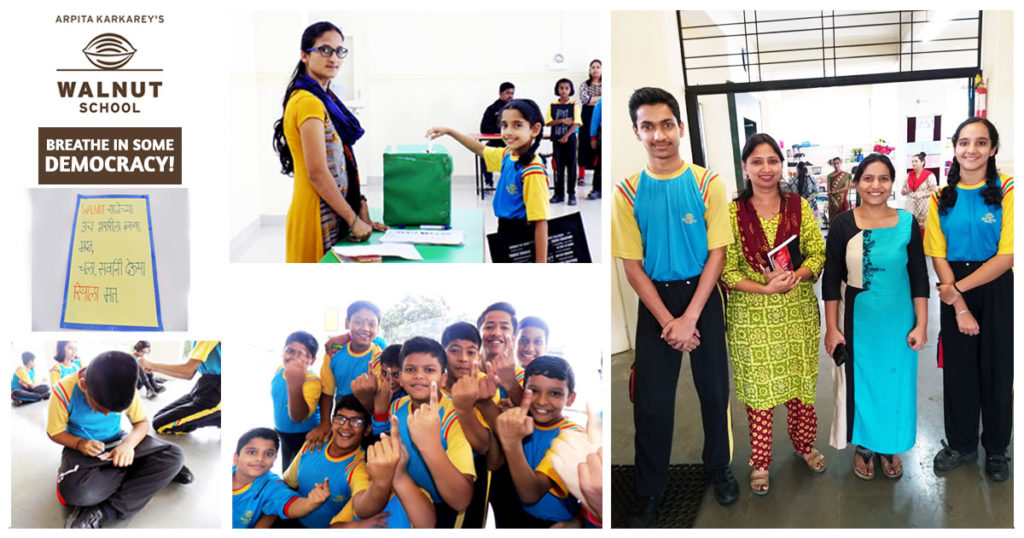 Did you think that standing for elections and campaigning was not child's play? Walnut School students will show you how wrong this thought was.
Last week our senior most students stood for election for the post of head boy, head girl, house captains and vice captains.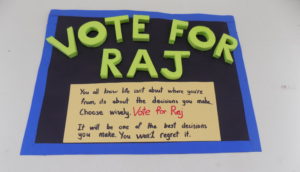 They had posters designed and were talking to the juniors about their plans and promises to successfully lead them to victory for their respective houses and to help the students in general.
It was a very different atmosphere in the school and was nice to see the senior students come up with interesting campaign ideas and supporters. Arnav Jadhav was contesting for Head Boy. He said, "I appointed people from Std. 7 and 8 to campaign for me." He promised to bring in more discipline if he was elected. Eeshan Sumant, another contender for the same post said, "There is so much competition even at this level. It is not easy to convince people and the main challenge is to win their trust." We were happy to see that the contestants had good sporting spirit.
Aman Gupta who contested said, "I would definitely like to win. But even I don't, I still like this experience." Krisha, who was contesting for head girl said, "I was proud to even be a candidate for this position. As there was so much competition, we made our own slogans and it was an amazing experience to see so many people cheering for me."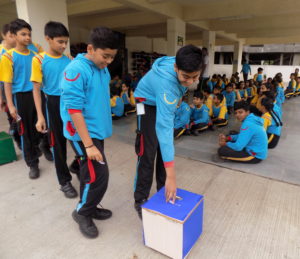 Arman Shaikh who was running for captain said, "I told the younger kids that I would give them chocolates if I won. I would actually really like to work hard to win the house cup."
It was a unique experience for the others too as suddenly their opinion really mattered. In fact, they were the ones to give a verdict of who their leader would be! Anurag Patwardhan said, "I got a chance to campaign for my friend. We went to every single class to convince people!" Urvi N. stated, "It was a good experience to vote. I expect whoever is voted, to carry out their duties properly and be responsible." Swaraj Pathak said, "All those who were contesting were introducing themselves and were talking about how their house was so amazing. It was fun." Mitesh P said, "The head boy and head girl should manage the school really nicely and maintain discipline."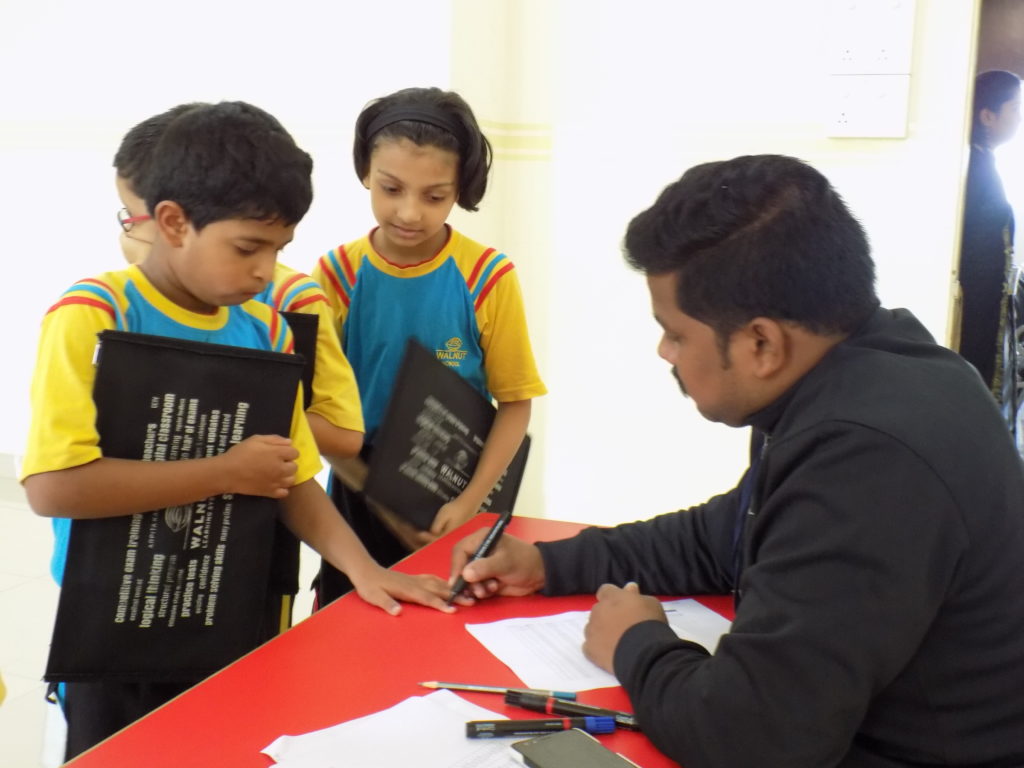 Samiksha said, "I got to vote for the first time and even got the ink mark on my finger. I have voted for the betterment of our school." Parth said, "I like this system of choosing our own leaders and that we get to give our opinion. I hope the leaders are good for our school."
All in all, a whiff of adulthood and politics in a very safe environment for all our students. Isn't it amazing how well they understand what elections are all about?
So after the high energy campaign and the ballot we had the counting.
 

Shivane

Fursungi

Head Boy

Arnav Jadhav

–

Head Girl

Riya Marathe

–

Yellow House

Akeen Karkare

Harsh Jadhav

Shriya Kulkarni

Sia Kachare

Red House

Piyush Deshpande

Shivam Bembade

Sai Damle

Piyali Waje

Blue House

Parikshit Gadgil

Guru Chaudhari

Poorva Kulkarni

Antra Waje

Green House

Shlok Borade

Nakul Tajne

Samvaadi Dadhi

Ishwari Kamble
You also might be interested in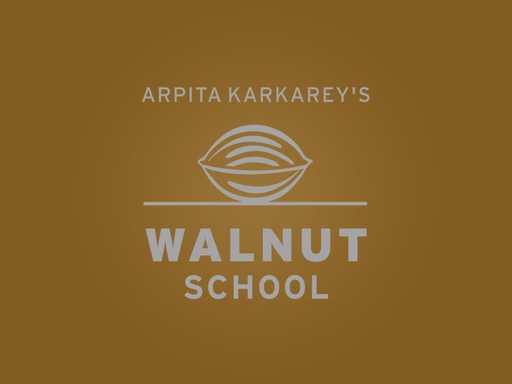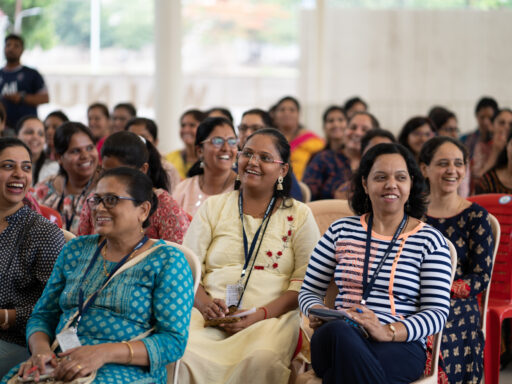 Dear Parents,
As you know, we have always been on the lookout for innovative and quality teachers. These 'teachers' are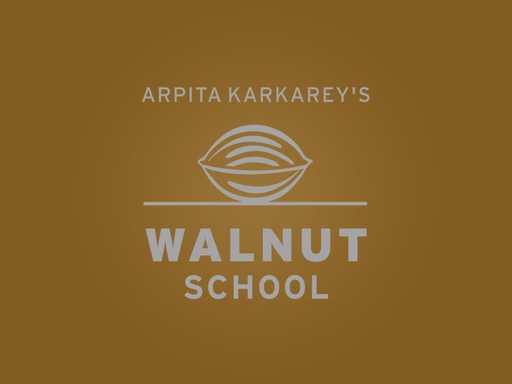 Walnut School is proud to be associated with platforms which promote innovation, curiosity and even entrepreneurship. One such platform which
Arpita Karkarey writes how she addresses all the problems plaguing our schooling system, with careful planning and attention to detail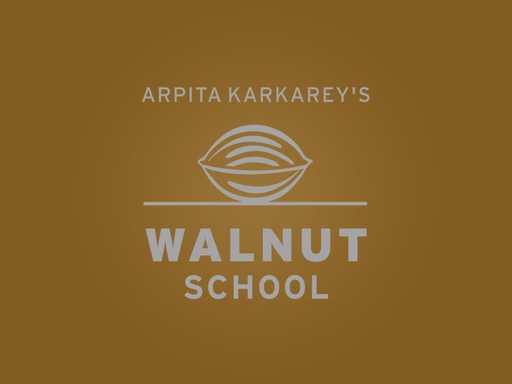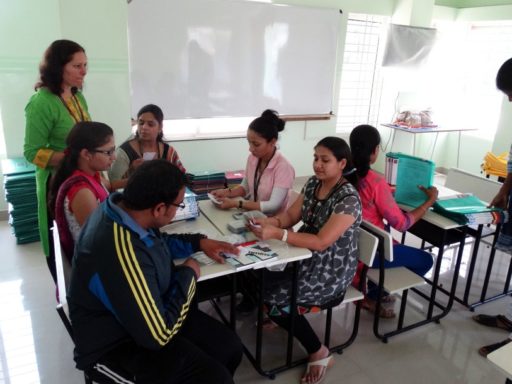 The journey so far has been a very exciting one. We have crossed 400 admissions in the first year itself! We would like to thank our parents profusely for putting tremendous faith in our educational system. No doubt, we will be making sure that we live up to their expectations.