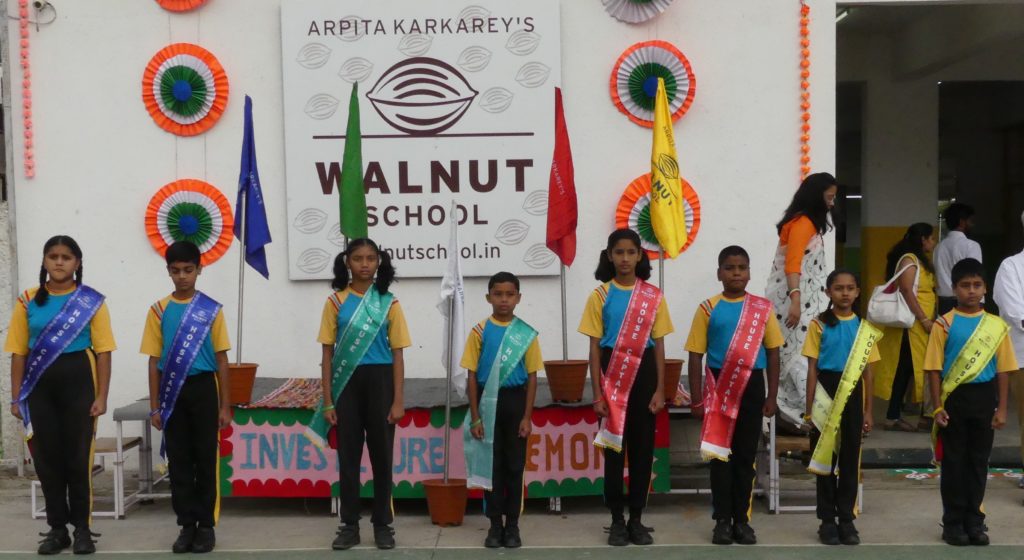 This Independence Day, apart from the celebrations involving song, dance, and performances galore, our Walnut campuses witnessed something truly special: the official oath-taking ceremony for elected members of the student council.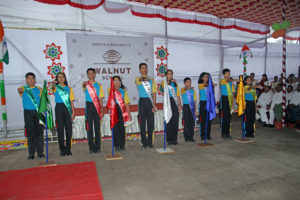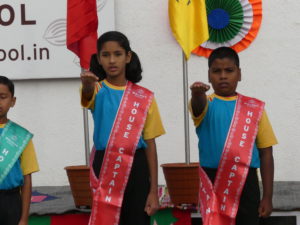 There were ten total leadership positions. Two house captains for each of the four houses (blue, yellow, red, and green), and a head boy and head girl from the ninth standard.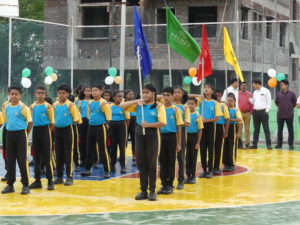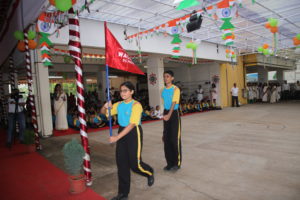 These student council members were elected by their own classmates, who voted last month. After extensive campaigning by the candidates, each of whom listed out different areas in which they would help the school function better, the people had made their choice.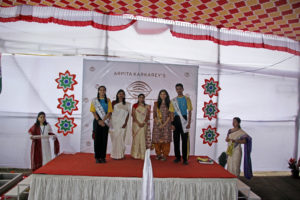 The oath-taking ceremony took place at both Shivane and Fursungi, and gave students a chance to learn first-hand what self-rule (or, in freedom fighter terms: swaraj) means.
Whether it is a government at a national level or at a school level, this ceremony was the start of their journey as active participants in a democracy. Participation is not to be taken lightly, as your decisions affect policies that in turn affect the quality of your daily life.
In the same way, establishing a sound student government is important because it gives the students greater say in how their school is run and what the administration needs to prioritize.
We hope to continue this tradition of democracy as time goes and are excited to see how the student council pitches in to enrich the lives of our students!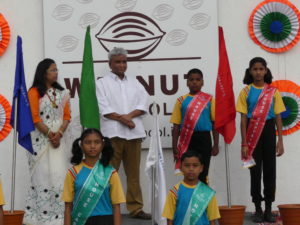 You also might be interested in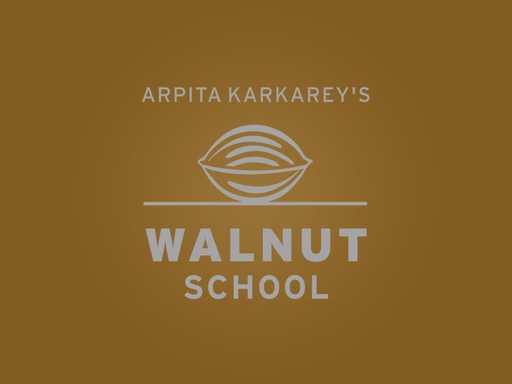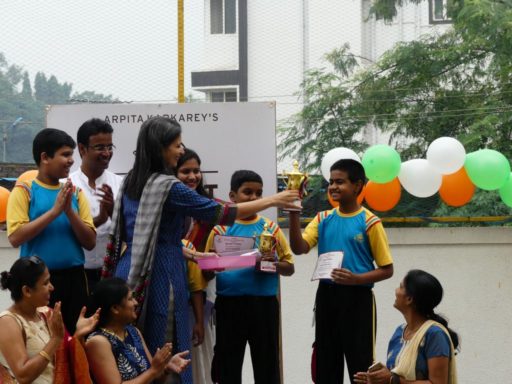 The results of the Middle School Scholarship exam have been declared. And our students have kept up with the tradition! This year too, five of our scholars from our bright batch, have made it to the merit list. Our heartiest congratulations to all of them! Ever wondered how come our students are so consistent with their performance? Find out the answer here…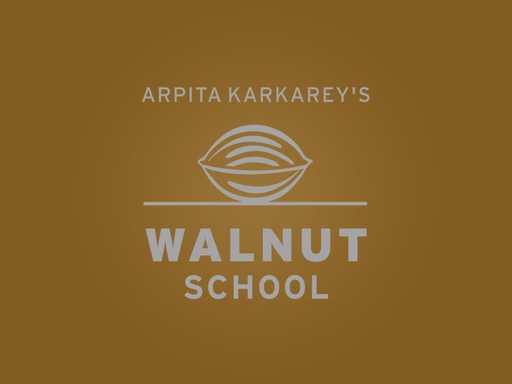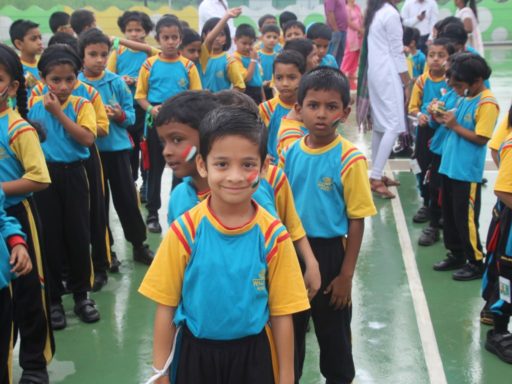 Independence Day is truly a special to each one of us! From reminding us to cherish our freedom, to igniting our nationalistic feelings. It brings out the best of emotions in us. At Walnut, our students reflected these very sentiments in number of ways. And, we believe, their passionate expression of love for our country will melt your heart too!