Schools won't be needing much technology other than some e-learning and a fee collection app, right?
At Walnut School, we have heard this too many times. That prompted us to reflect upon the various things we do in software technology, and we said, hey, let's write about it!
Rather than the typical "edTechs" we know and constantly hear about in the news, we have adopted technology with a different approach.
All aspects of education – from the usual admissions and fees, we have integrated technology for curriculum planning, updates, checking and measuring learning outcomes. Read on to get an in-depth view of how technology is leveraged at Walnut.
We leverage technology in 3 broad areas:
Students experience

Teachers access

Parents touchpoints
If you consider a school, there are a hundred moving parts. At Walnut School, those hundred moving parts become a thousand moving parts. Why?
Because of our insistence on:
Planning: Every event, every day, every minute must be planned in detail. This takes away any gray areas, avoids confusion, and increases efficiency.
Inclusion: Every student MUST participate in everything. No child left behind. We believe that participation in all activities gives our students a well-rounded personality.
No School Bags: Why burden children unnecessarily, when good planning can take away school bags totally? But having no school bags pushes the responsibility of providing everything in the school itself, and that complicates logistics (it's a boon for our parents though, as the schooling experience is hassle-free for them!).
Events: We have a ton of these. And with every student participating, we have a lot of lists! Can you imagine NOT using technology in such cases?
Communication: We believe in maintaining transparency with our parents. How else will they know of their child's progress? Once a unit test results are not good enough. We need more frequency, and more details.
We have different applications for our students, parents, teachers and management. All of them are connected to one central database.
Students:

Students come to the school without a school bag. But they learn so much and participate in so many extracurricular activities and events. We have to weave all of this together to create a seamless stress-free experience for the students.
We have developed an e-learning application tailor-made to our school's requirements. Not only are our videos and questions the best (because it's made by Dr. Arpita Karkare), but our technology base is solid too. This application can talk directly with our backend school management application to streamline testing. 
Students automagically (okay, I made up that word!) get the required worksheets for that period at the beginning (well, not really automagically 😉 we have a large tracking mechanism for each classroom deliverable). But it doesn't end here…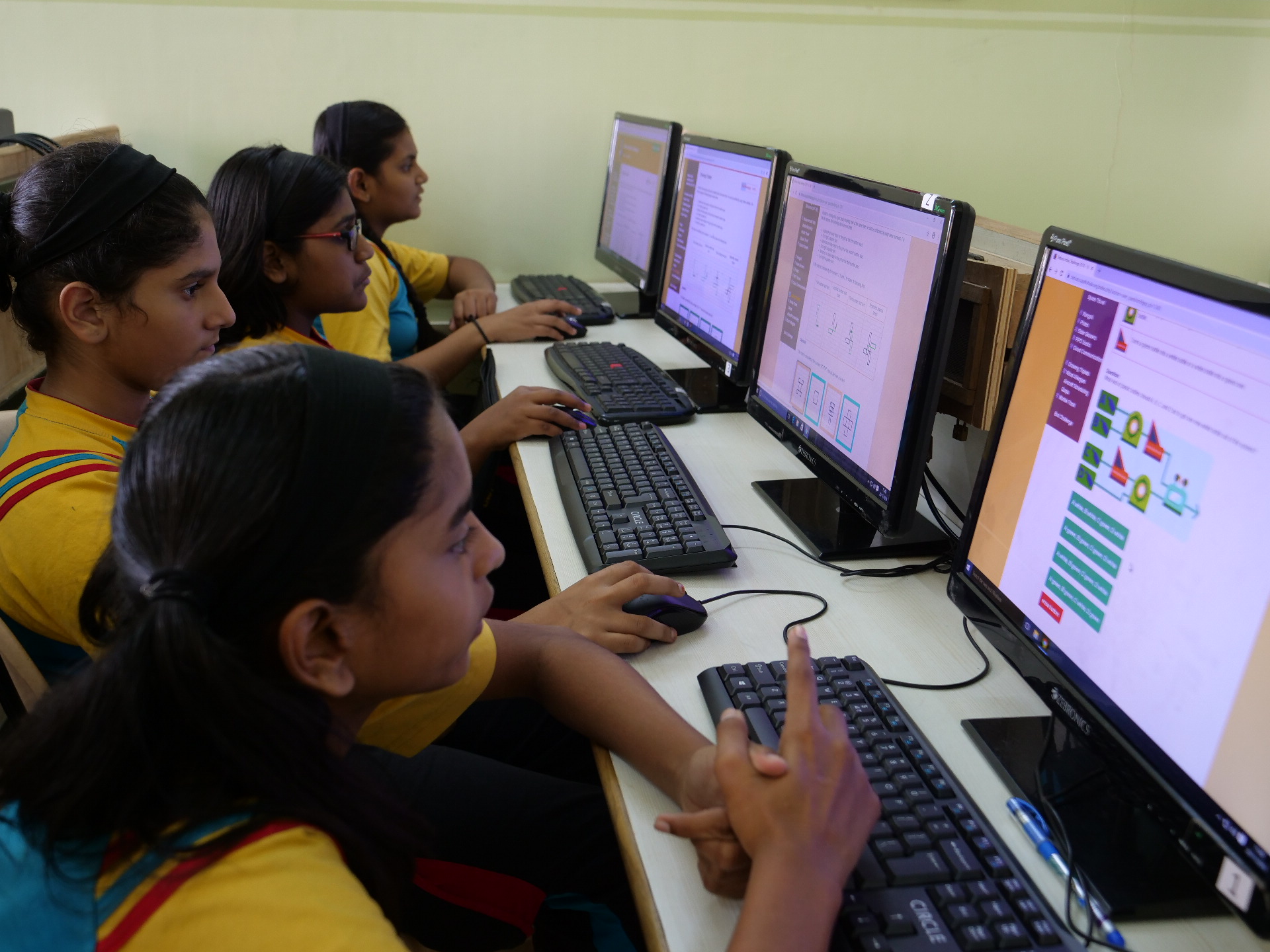 We have integrated all our activities into Google Classrooms too. So each of our students gets an email address when they join our school. 

Oh, and the timetable is made so exciting for students, that after every period, they move! And to know where to go, we have designed scripts which generate different views of the timetable.
Parents: We know that parents would like to know details about their child's progress in the school. Maybe even ask a few questions during dinner time. Usually (more frequently so as the child gets older), parents don't know what is happening in the school, unless the child speaks about it. This creates a communication barrier between the school and parents. To avoid this, we have designed a system which works around this problem.
We have an app from our school which manages the usual messages, fees, results etc. 

Every worksheet is marked with a unique product QR code which is linked to our internal systems. (we have been QR codes much before the UPI revolution 🙂)

But the special part here is where we show the curriculum updates, and even let the parents access the material taught to them as soon as concepts are taught. These also include tips for questions to ask and homework to do. All driven from a central system. 

Online PTM reminders are put in through the app. The parents get to know detailed information about their child's progress in the school.

We even have a way to deploy custom made forms for events to parents so that tracking responses becomes easier. 

Other than this app, we also have a centralized calling system for all our branches and a ticket management application tweaked to give easy access to data and make replies quick. 

All of this also helps the management get their ears to the ground, and help out in case of any exceptions.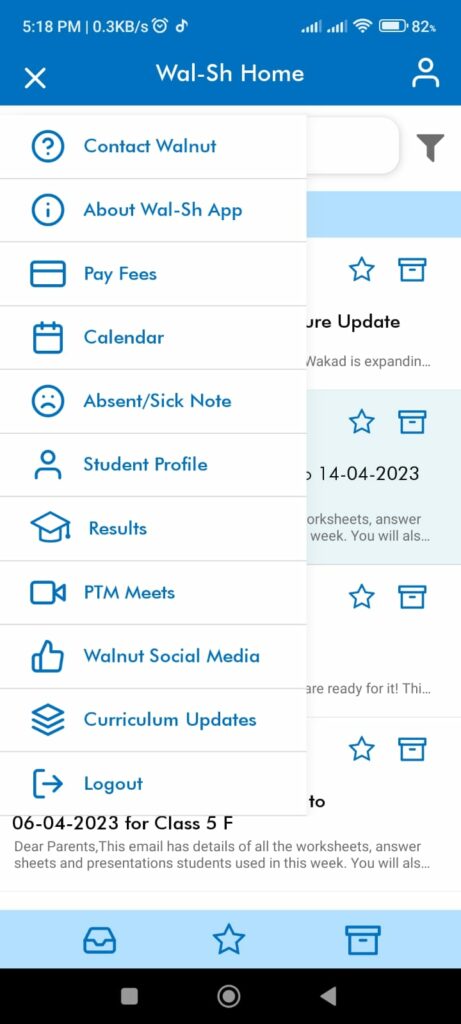 Teachers: Our teachers are our real change makers. At Walnut School, we are always working with our teachers to help them understand our system and use it effectively to deliver the best education possible.
Walnut Schools have excellent content which is made accessible to them in their "learning time", the time when they get to sit quietly and go through the plan of what is to be taught. 

Their jobs are very clearly defined with a relaxed timetable, which is configured for them by the R&D team. PTMs are all part of the timetable, and they are given links to join at specific times. They also have access to all the data of the students to discuss with their parents through a centralized console. 

Due to a massively planned learning system at Walnut School, we have also integrated AI for assisting teachers for checking descriptive answers of students. This reduces their burden further, and also allows them more time to think about pedagogy. 

We also have quick forms which teachers can fill in to observe and evaluate students inside the classroom when they are learning a concept.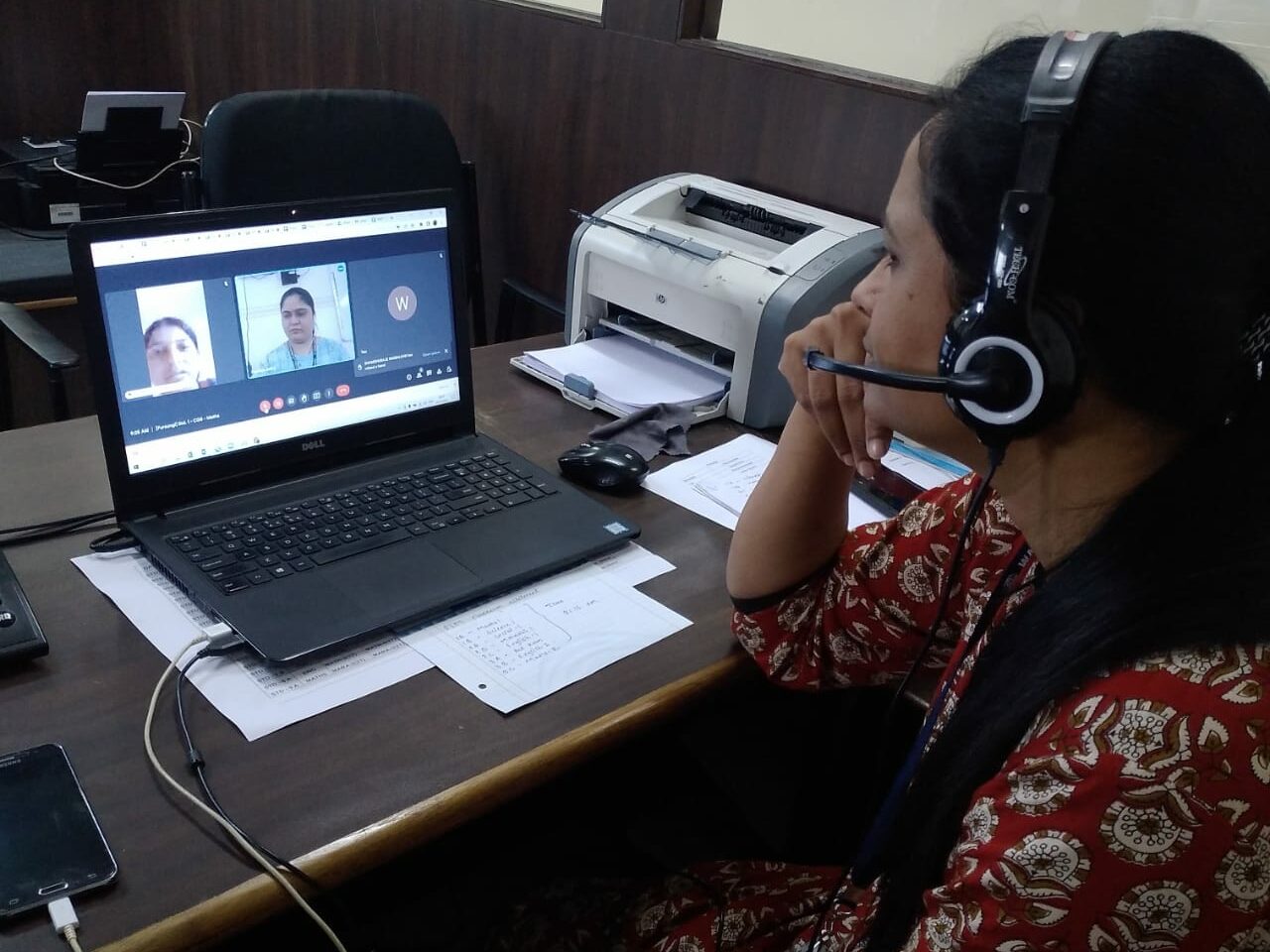 Of course, after a concept is marked as taught by our teachers, quizzes for the same are made live automagically. QR codes are such old tech ;-). 

The data collected from the results of these quizzes help in remedial action, which is conducted via differential learning (yet another logistical addition to manage!). 

Jobs during events are also clearly laid out using our task management application – thereby putting our teachers at ease.
The one that binds them all: We have a large school management application which integrates with all the above applications and provides overviews, statuses and reports. It handles all regulatory compliances, manages fees, handles admissions, sets and tracks the curriculum, disburses content, talks to payment gateways and accounting software.
A task management system: Schools are unique in a way that many tasks get repeated every year. Team members change, responsibilities change, some revisions are made to previous years tasks. At Walnut School, we use a specialized task management system built specifically for educational institutions. It's a nifty tool which helps us keep track of tasks assigned, and monitor progress.
Sheets automation: Even with all the above software, we still have to use sheets. When it comes to sheets, we know of duplicates and the likes. To avoid that, we link all the sheets to a master sheet which is sourced from our database. We then have app scripts to build upon this data to help automate various processes – right from time table scheduling to planning the curriculum.
Normally, each of the above parts would be a full time activity for a standard software company, but for us at Walnut School, this is all part of our effort to deliver a planned learning system. We all bring these technologies together seamlessly to create a wonderful and stress free experience for our students, teachers and our parents.
We all know that structured education has so many advantages. But to bring in structure, we need technology. Not one, but many products need to work together to create a seamless learning experience.