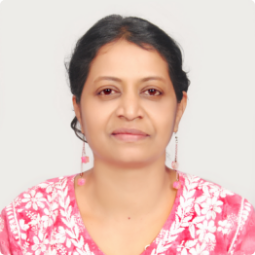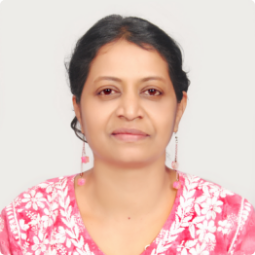 Mrs. Swati Naidu
Vice Principal
Swati Naidu is the Vice Principal of Walnut School, Shivane. She is an educator at heart with more than 12 years of experience in this field.
Swati has a Masters in Commerce and is also in the process of obtaining a second Masters in English Literature. She has completed her B.Ed, D.El.Ed and is pursuing her CTET (Part I). Swati has a very positive attitude and loves watching her students grow in their formative years and flourish as individuals. She is very meticulous and systematic in her tasks. She has a very enthusiastic and positive approach to problem solving and is ready to go the extra mile to achieve great outcomes for her students. In fact, she has done a lot of research herself and has greatly contributed to improving the English language curriculum at Walnut. 
Swati is quite studious herself and is constantly on the path for self improvement. When Swati is not working, one can find her immersed in a book or cooking up delights or trekking in the great outdoors.