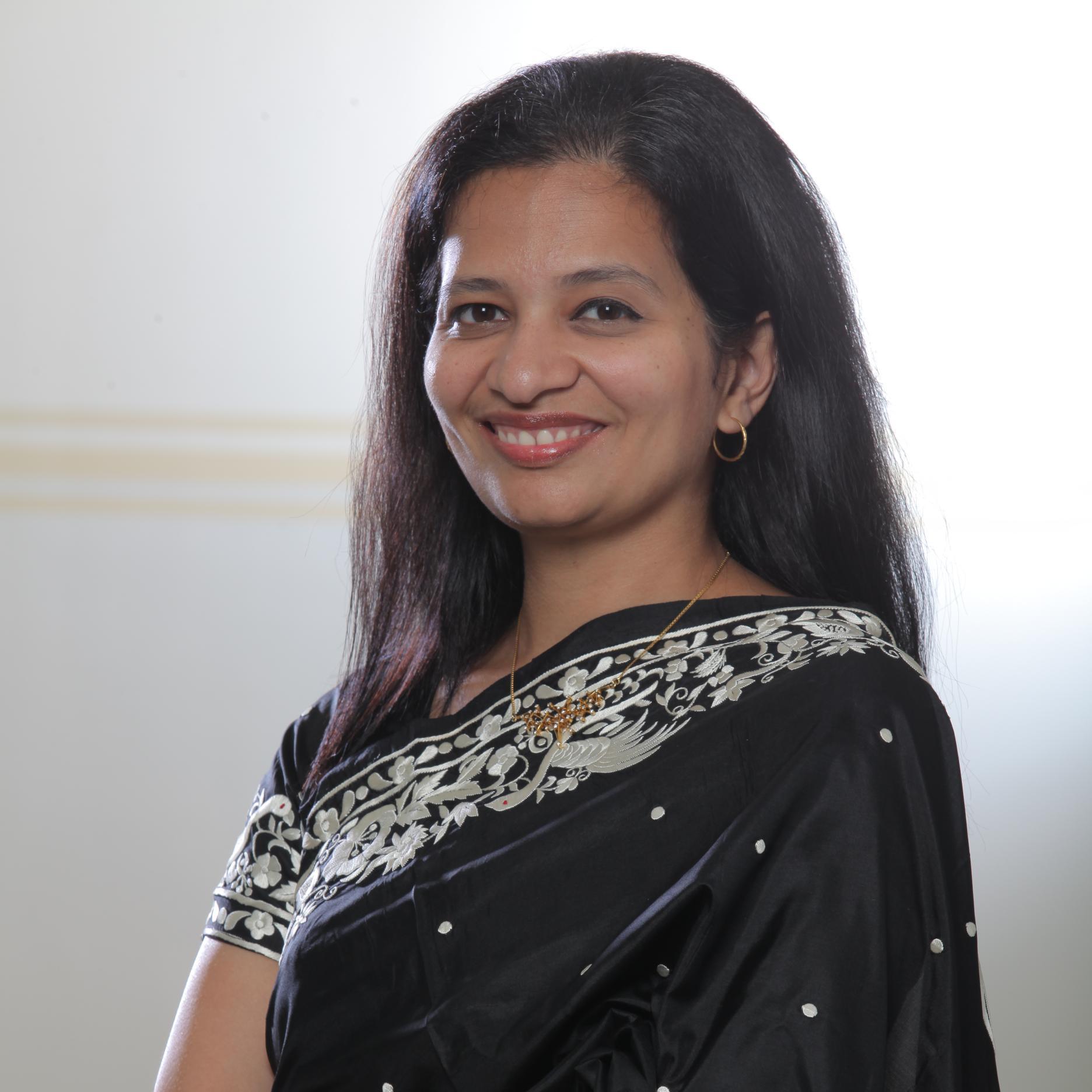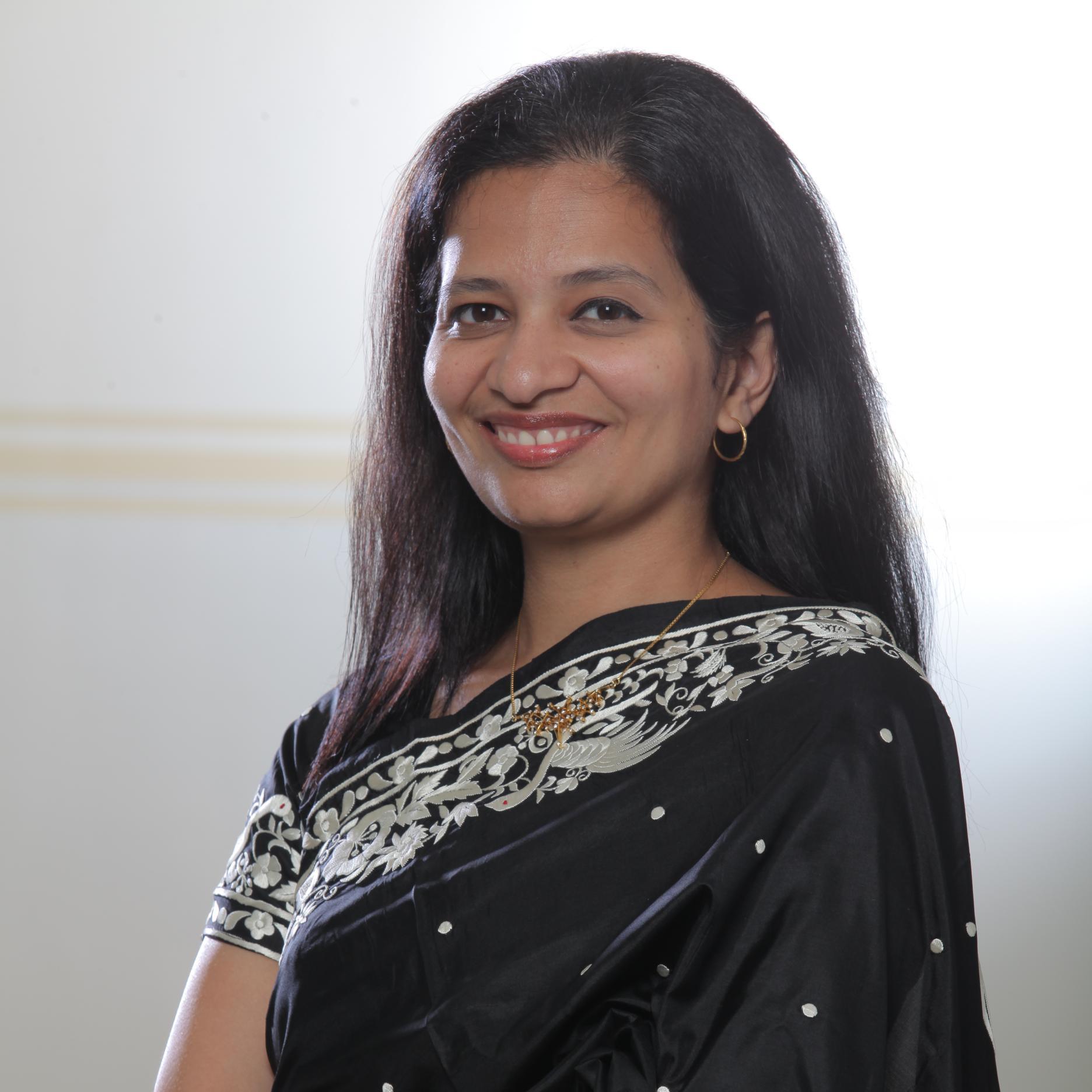 Arpita Karkarey, PhD
Director, Chief Mentor
Dr Arpita Karkarey is an educationist first, then an entrepreneur and investor. She is the chief mentor of Walnut School. She is also the co-founder of Millennium National School, a well-known and reputed school in Karve Nagar, Pune. She is also the co-founder and an active working director of Walnut School. She holds a B.E degree in Computer Science and a M.S in Multimedia Technology from the USA. Additionally, she has also completed a Master's degree in Education and is a PhD in Education from the University of Pune.
Dr. Arpita has also recently completed the coveted Certificate in School Management and Leadership course from Harvard Business School and has been working towards achieving her dream of spreading quality education for almost 27 years through her unique schools and her even more unique learning system. 
Backed with graduate and postgraduate degrees, in both engineering and education, she has a keen eye for details and spots problems and patterns at a micro as well as macro scale, which enables her to design solutions which are simple yet extremely effective.
Armed with this unique talent, she has worked to bring quality learning through systems in urban schools in Mumbai, Pune and Nagpur and even in rural schools in Pune at Talegaon, Mulshi, Maval, Haveli and Baramati and also in Nagpur (through The Wise Buddha project).The rural school project was implemented under the Pune Zilla Parishad and about 4000 students benefited. This was tested using scientific methods with control groups, experimental groups and even systematic pilots. The results were excellent, even in the rural scenario. The learning system even worked well in a deaf-mute school. Some of these school implementations were sponsored by the Persistent Foundation as well. 
Around 15000 students have used her program including the private schools that she has set up. She has offered consultancy services to 6 private schools as well. In addition to that, through The Wise Buddha project, her program has been used by 6000 students in urban government schools and rural and tribal schools. This spans the schools in the Pune Municipal Corporation, the Talegaon Dabhade Nagar Parishad and Zilla Parishad schools in Baramati, Mulshi and Haveli Talukas.
Dr. Arpita's passion is in academic design, creation and implementation. She creates teaching content designed to make her students agile minded, so that they stand out from the crowd.  Her content includes a combination of  activities which are perfectly integrated into their regular curriculum and timetable. All this is done through a system driven approach (which is not a teacher-centric system) to maintain consistency for the students even through attrition and changing staff. Parents get a hassle free experience and see tremendous progress in their children due to the learning system created by Dr. Arpita.
The learning system developed by her considers all the practical challenges and constraints and is robust and easily implemented. It has been tried and tested for 23 years. It is constantly upgraded and updated and has stood the test of time. 
Over her career, Dr. Arpita has worked on various projects, notable out of them are : 
She has helped (then) Corporator Aba Bagul set up the Rajiv Gandhi e-Learning School in Sahakarnagar in 2011.

She led the project to develop content for elearning in Marathi for PMC schools in 2012.

At present, she is helping out Fr. Agnel Multipurpose School transform their existing school in Vashi, Navi Mumbai and also set up a new school on the lines on Walnut in Panvel.

And of course, as you know by now, Walnut School, which is mentored by Dr. Arpita, is famous as the only school in India to actually have no school bag on the kid's back. It has advanced academics and the students are nurtured in multiple verticals. They play sports everyday and have limited and meaningful homework. The school is hassle free and systematic for the parents, gives great results in academic and other verticals for the students and is very straightforward to manage for the administration and teachers. 
This is her way of contributing to nation building by nurturing good quality human resources, our true national wealth.