STEM A-fair is a fun and exciting event that aims to encourage hands-on learning experience among kids. It is an initiative by Walnut School to make science education more relevant and meaningful for our children. The event focuses on Science, Technology, Engineering, and Mathematics (STEM) and allows children to explore these domains through cross-disciplinary projects.
To participate in STEM A-fair, students form groups of 4-5 and decide on a project falling under STEM. They can choose to do a methodical collection and study of data, creatively demonstrate and explain a concept, create a working model, or simply research a concept and share the information with the visitors. This gives children the opportunity to think and do, rather than just read Science.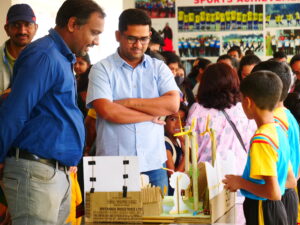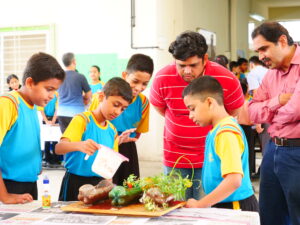 The main aim of STEM A-fair is to foster creativity, teamwork, and analytical thinking among children. The judges observe each and every project carefully, give the children a chance to express their views, and ask analytical questions to encourage critical thinking. This helps children understand how things can go wrong and what can be done to make them right. The failures also help mould their projects and their personality.
STEM A-fair is an eagerly awaited event at Walnut School and is enjoyed by students, parents, and faculty alike. It provides an intellectually stimulating environment for discussions over the various displayed science projects. With STEM A-fair, children can develop a love for science, technology, engineering, and mathematics while also improving their communication, teamwork, and problem-solving skills.
To find out more about the event, click here.