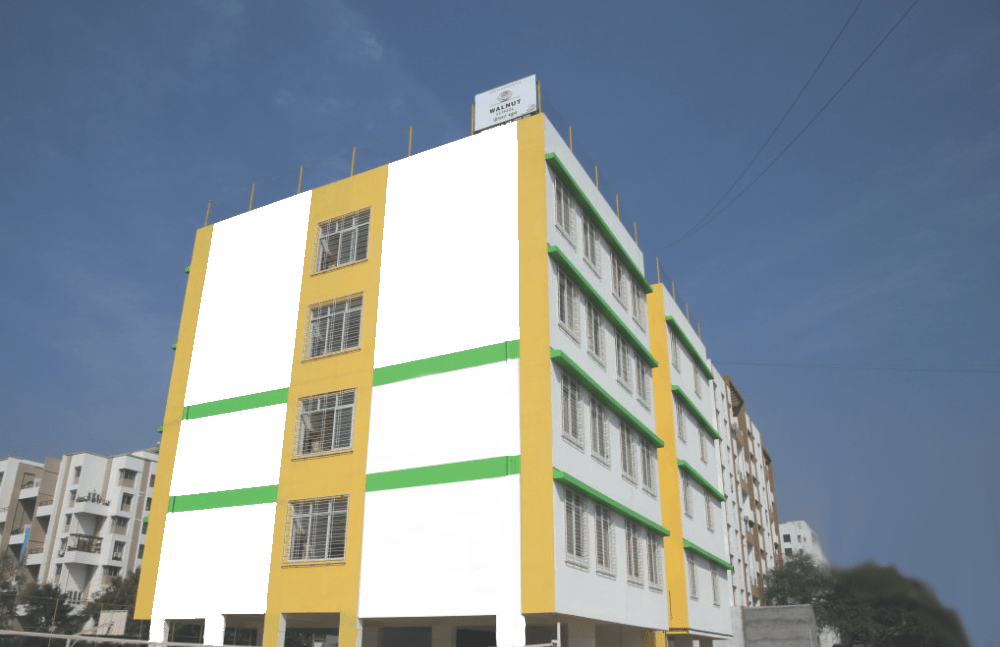 Buildings
Walnut School at Pune Shivane,
overlooking the river, has a beautiful campus with two buildings, one for Kindergarten and Primary and another one for the Secondary section.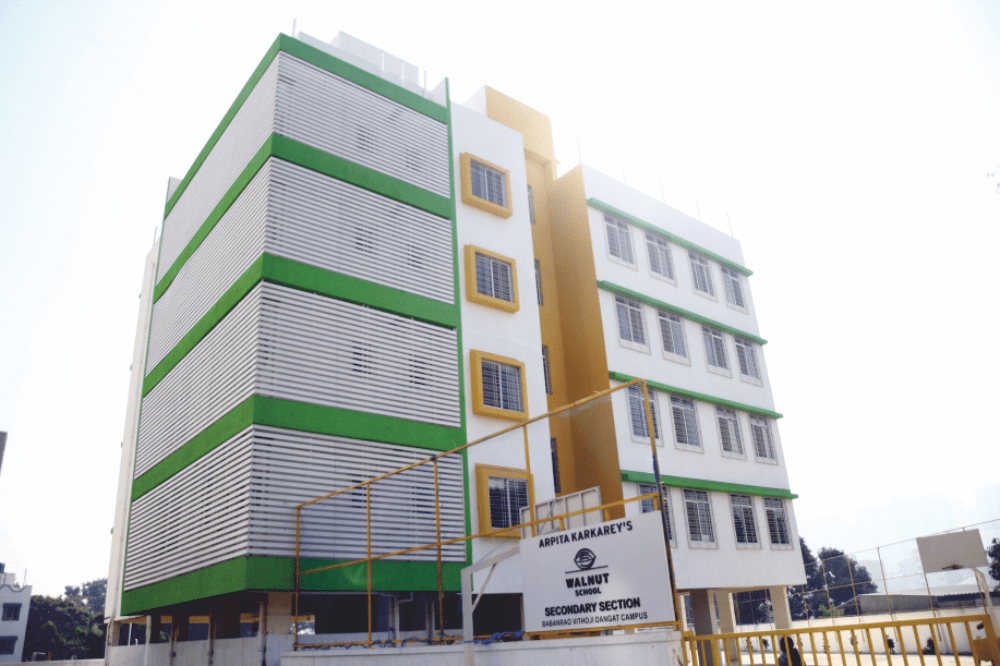 Kindergarten Building
Baby Walnut is an exclusive kindergarten space. Where else can you find a school where the kindergarten children have their own "campus" too?
It's their special place – with everything scaled down to their size. Nursery, Jr KG and Sr KG each have their own floor. They have subject wise classrooms and each has its own theme, furniture and ambience according to the activity they do there.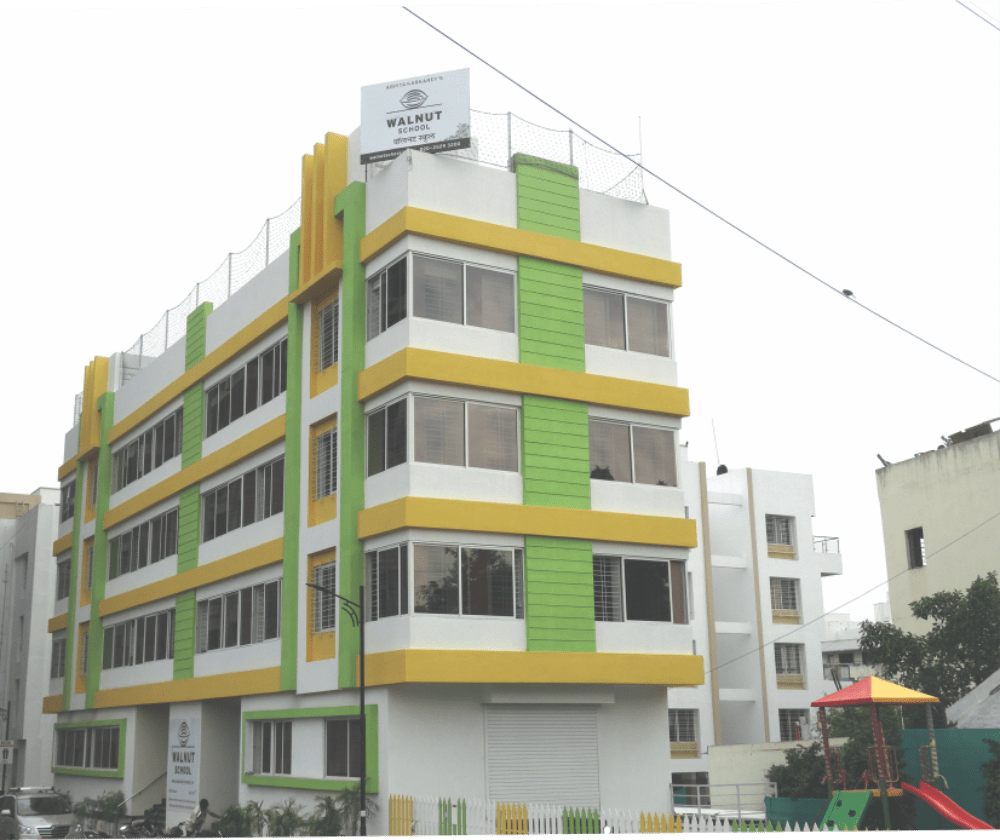 They have a separate dining area where they can eat in the proper manner and maintain hygiene and learn table manners as well.
There are three different play areas dedicated to kindergarten to help them work on different skills as well.
Sports
There are separate grounds for football, basketball and volleyball. In addition to the above, there are separate covered areas for other indoor activities like yoga, skating and gymnastics.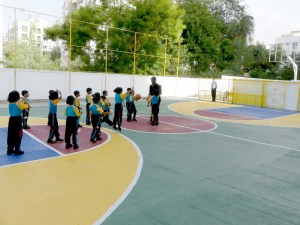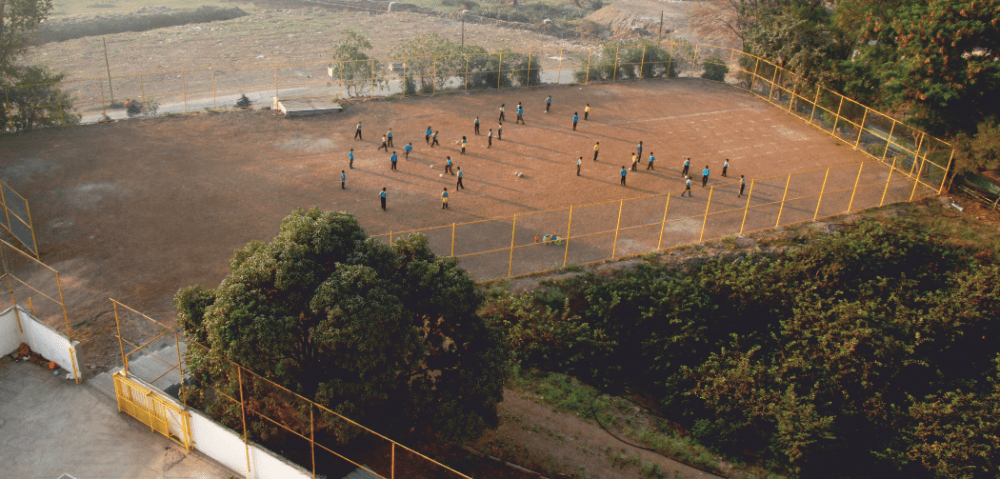 Transport
Providing safe and reliable transport is a dire need of today. At the Walnut school, we are very concerned with the safety of our students, and plan to provide transport equipped with technology to track vehicles and get updates on pick up and drop off times.
To know more, do visit our school office to find out the areas covered. Please note that the transport service is entirely optional.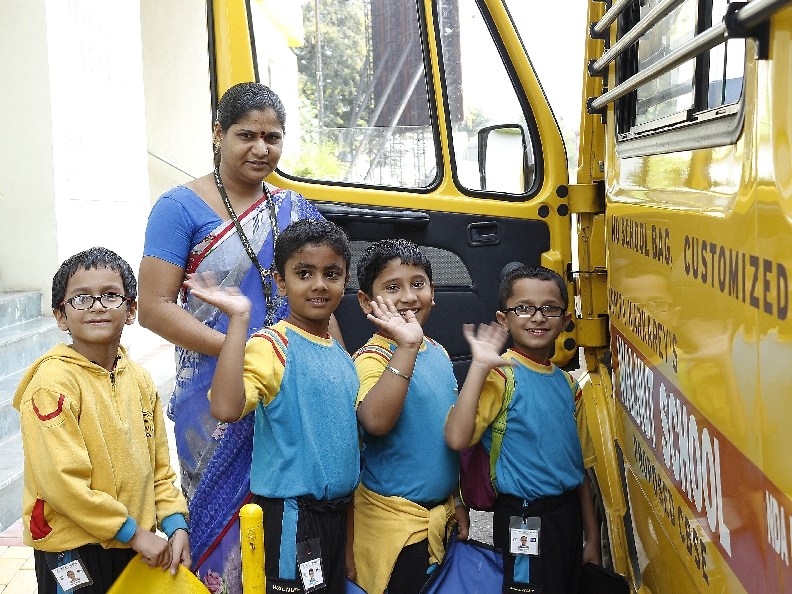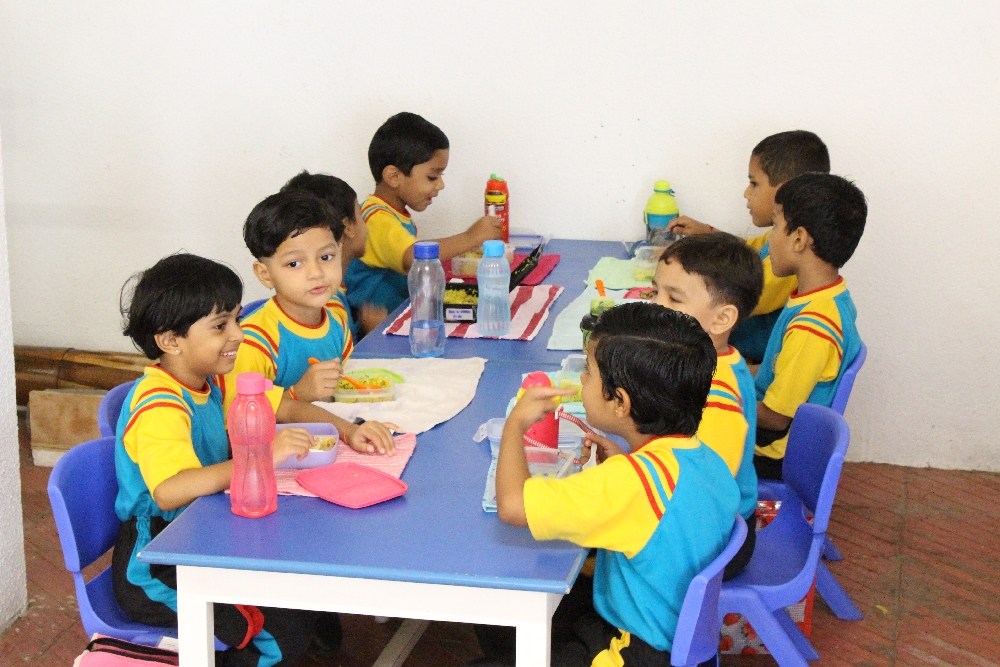 Snacks
Just like all the other activities, regular healthy snacks are a necessity for every growing child. At the Walnut School, we realize that and have made a schedule for snacks to be provided in the recess. We have a caterer who can provide these snacks, or the parents can send these with their ward. Choosing the caterer is entirely optional.
Here is a list of the snacks:
Idli
Upma
Pohe
Thaalipeeth
Sandwich
Sheera
Roti-sabji
Paratha