Fun Fair
Why have a Fun Fair at all? Well, obviously, the overall idea is for the children to have fun. Knowing the team at Walnut School, that surely wouldn't be the *only* thought behind the event, now would it? 🙂
At Walnut School, every event has solid takeaways set for our students. The main thought behind organizing the Fun Fair for our students is to promote entrepreneurship (we call our little entrepreneurs, funtrepreneurs!). How so? Read our blog article here to find out more!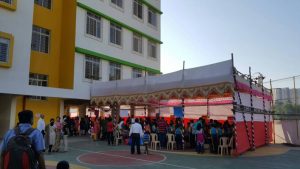 Excitement had been coursing in the veins of our Std 3 to 6 students ever since the Fun Fair announcement had been made. Find out how the students got creative in marketing and selling their wares! It was a gala event, and everyone present had a fun-filled experience.
Read More