Introduction

Subject Wise Classrooms

Introduction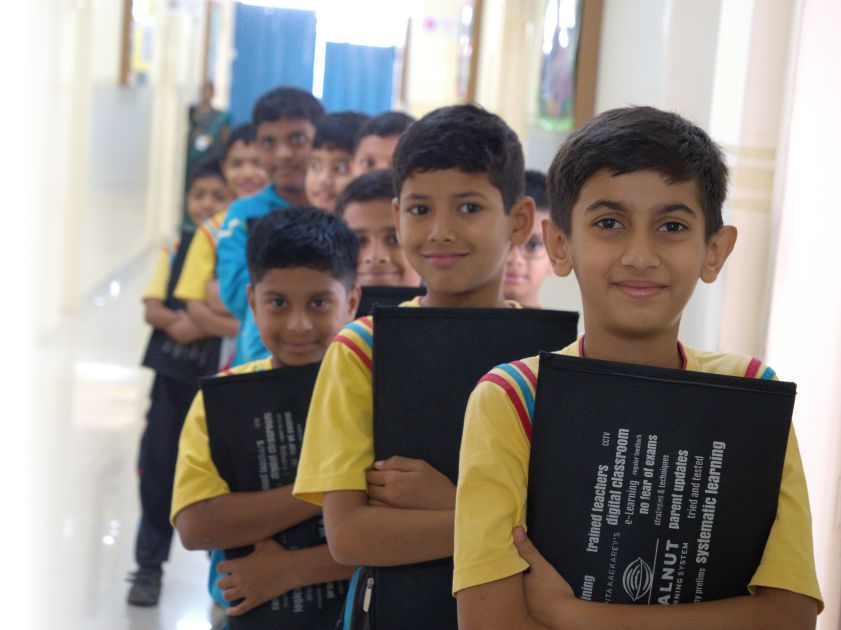 Std 6 – 10 is truly the "real" school phase of a child. They have all the serious subjects, more material to comprehend and more answers to write, exams to take and they start preparing for life as we know it! This is where their habits and personalities start to show themselves and they transition – both physically and mentally – from being kids to grown ups!

Subject Wise Classrooms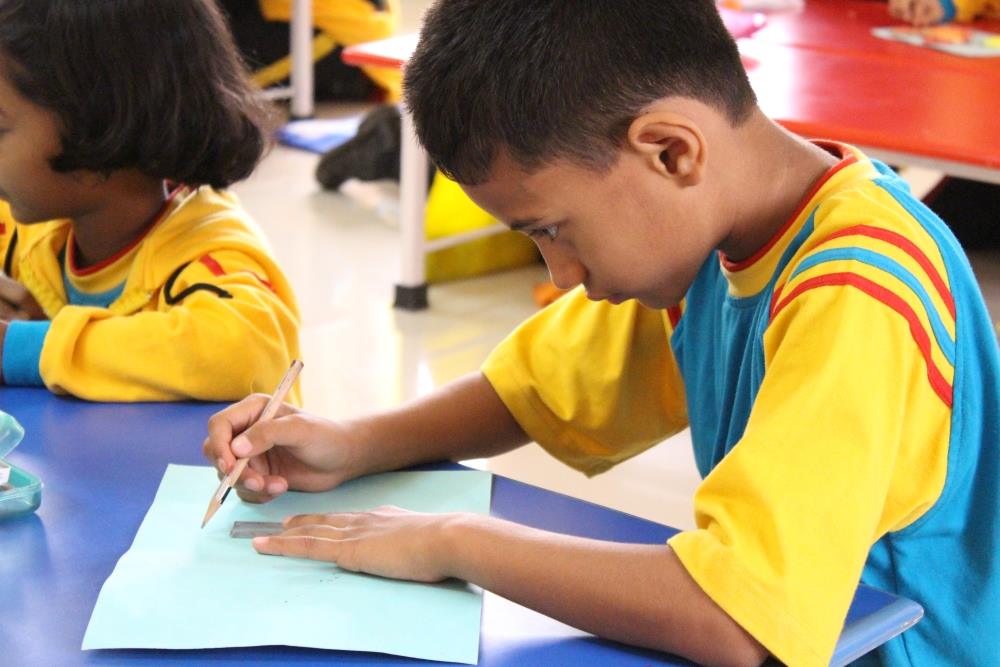 The subjectwise classroom concept that starts in Kindergarten continues right up to Std. 10. in Walnut School. That means the children move to a different classroom for each period. Each room has interiors customized to teach that particular subject! So, the classroom becomes a learning aid too! Children learn science in the Science Lab, Math in the Math lab and Social studies in the Social studies room!
Moving between rooms also gives our students a five minute break after each period, which keeps them alert and fresh, even at the end of the school day. All this results in better learning and a very interesting school day.
Subjects
Subjects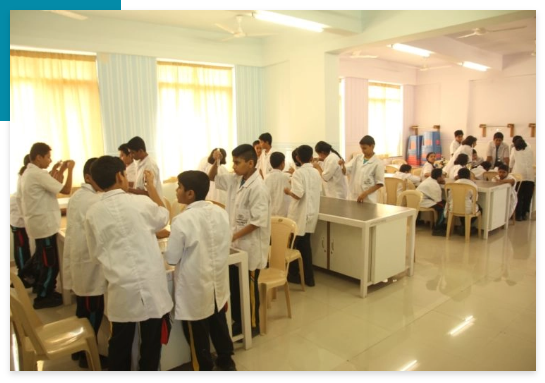 In this phase, students learn formal subjects such as English, Math, Science, Social Studies, as well as two more languages : the local language and the national language. A planned and systematic approach ensures that all concepts are covered.  The Walnut Learning System guarantees thorough teaching of concepts and prepares students for their 10th-grade board exams. It is important to help students maintain a positive mindset for these exams, as they are their first large-scale public exam and will face similar scenarios in their future lives.
English
English is a crucial subject that requires students to have multiple skills, and the Walnut Learning System provides various activities to fine-tune them. The learning process begins in primary school, and students are exposed to novel studies, creative writing, and text study to improve their language skills. They also have weekend and holiday assignments to explore materials outside of their books.
Each year, they study a novel to learn how to read, organize their thoughts and build on the characters and situations in their head, which is usually done only in the 10th standard in other schools. However, at Walnut, they start as early as the 4th standard.
Science
Science is a core subject until the 10th standard, but Walnut's early exposure to it makes it one of the most relaxed subjects for students. Science classes are held in the lab, where students perform experiments and learn theory simultaneously. This hands-on approach helps them understand the concepts better and answer practical-based questions, which are often tricky in board exams.
Students also get experiment kits for simpler experiments at home. Conceptual teaching happens in the classroom, followed by a revision round after every lesson to keep students regular with their revision. Research and activity sheets are provided to take students' knowledge and understanding of the subject to a deeper level, beyond the syllabus, which is beneficial for students and parents who like to explore more.
Math
An essential subject in all CBSE schools, at Walnut, Mathematics is taken to the next level. Mathematics involves constant problem-solving, and at Walnut, teachers give students time to solve problems themselves and present the solution later, so they can learn from their mistakes and improve problem-solving skills. This approach differs from the typical method of copying solutions from the board.
Walnut also offers differential learning, grouping students by ability level and providing personalized teaching to address their needs. Parents are also given guidance on how to support their children's learning and deal with the pressure of mathematics. The curriculum includes a variety of challenging questions, and students receive extra practice materials to try at home. Detailed solutions are provided for all questions, ensuring students have ample opportunities to master the subject.
Language
In addition to English, the students also learn the state language – Marathi, and the National language – Hindi, at Walnut School. So, it has to be done in a very thorough and systematic way. They are also given assignments in which they have to read interesting stories and listen to songs and watch some movies in order to get a better idea of how the language works (in a non colloquial way!)
Social Studies:
At Walnut School, the early start with social studies results in lower stress levels for students. They focus on understanding the story and cause and effect relationships, rather than memorizing dates and lists. Content is pulled down by a year and different chapters are treated differently to ease the burden on students.
Additionally, we teach our students economics and financial literacy too. Unlike other schools, Walnut's students study history beyond India's independence, including the partition, the wars with Pakistan and China, the development of our nuclear program, globalization, terrorist attacks – pretty much everything that happened till about 2020. Our students are understanding the world much better than anyone else their age, because of the amazing social studies program at Walnut School!

Personalised Learning

Homework

Personalised Learning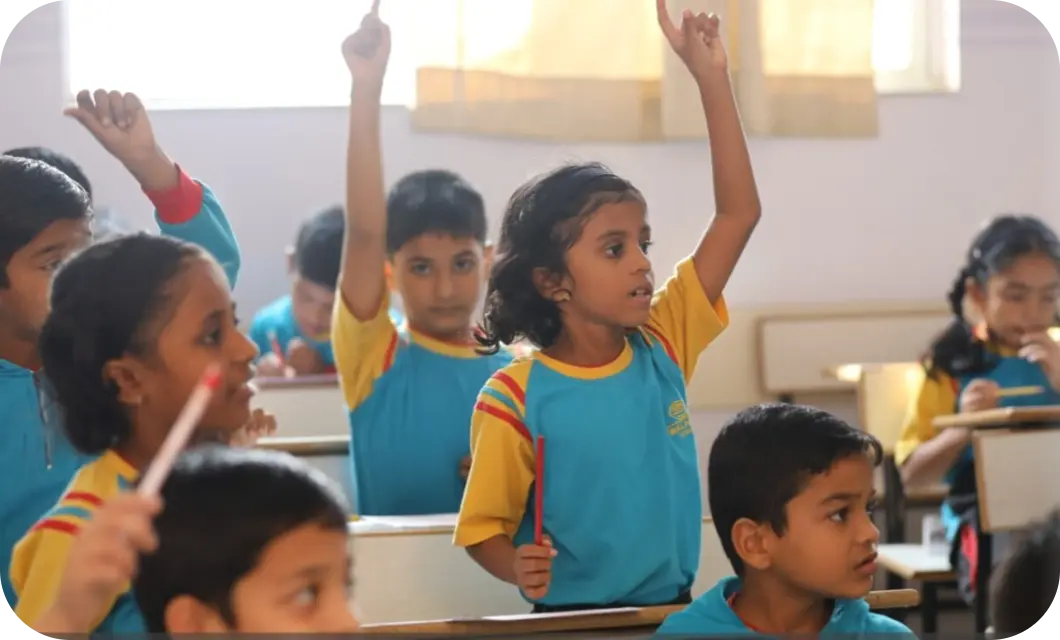 At Walnut School, we use a special teaching method called differential learning. Students are divided into groups based on their abilities in a subject, and each group receives teaching tailored to their needs. All groups learn the same concepts, but the pace and style of teaching is adapted to suit each group's abilities.
Teachers can change a student's group if needed, providing a personalized learning experience. Students in the support group show amazing improvement and do not feel intimidated to ask questions.

Homework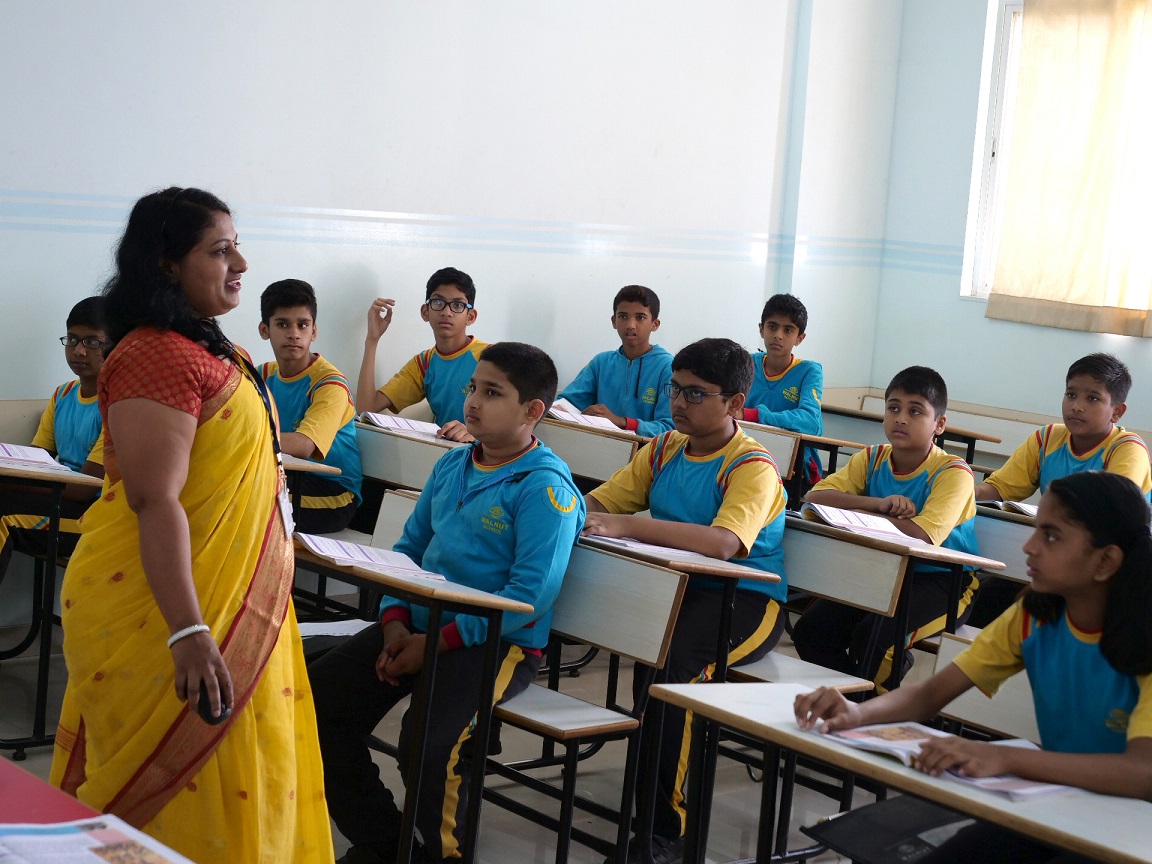 Walnut School starts formal homework from Std. 3. The homework for each period is pre-planned to ensure only sensible assignments are given, and the workload is age-appropriate. During holidays, children are assigned innovative homework that requires reviewing movies, books, articles, or songs, conducting interviews and surveys, and conducting research.
This approach helps develop additional skills alongside core academics. The assignments are meant to be completed by children themselves, making it interesting and not burdensome for parents.

Board Exam Preparation

Competitive Exam Prep

Board Exam Preparation
Right from Std 1, our students start preparing for dealing with exams. We have three practice tests before each exam – that ensures that the students get familiar with the format, time management, content handling and the actual exam scenario. It gives them time to recover from 'silly mistakes' and give their best performance where it counts. Also, by the time they finish with the practice tests, they are so comfortable with the idea of writing the test that there is no stress at all. Thus Walnut has happy and high achievers. And this system gives them learning habits for a lifetime!
From Std 6 to 9, they have 4 unit tests  a year and 2 practice tests before each unit test along with evaluations during their regular routine.. In Std. 10 they have all these plus three weekly tests and 5 rounds of prelims. All this helps them deal with the board exam very well and even helps them with exams after the 10th standard!

Competitive Exam Prep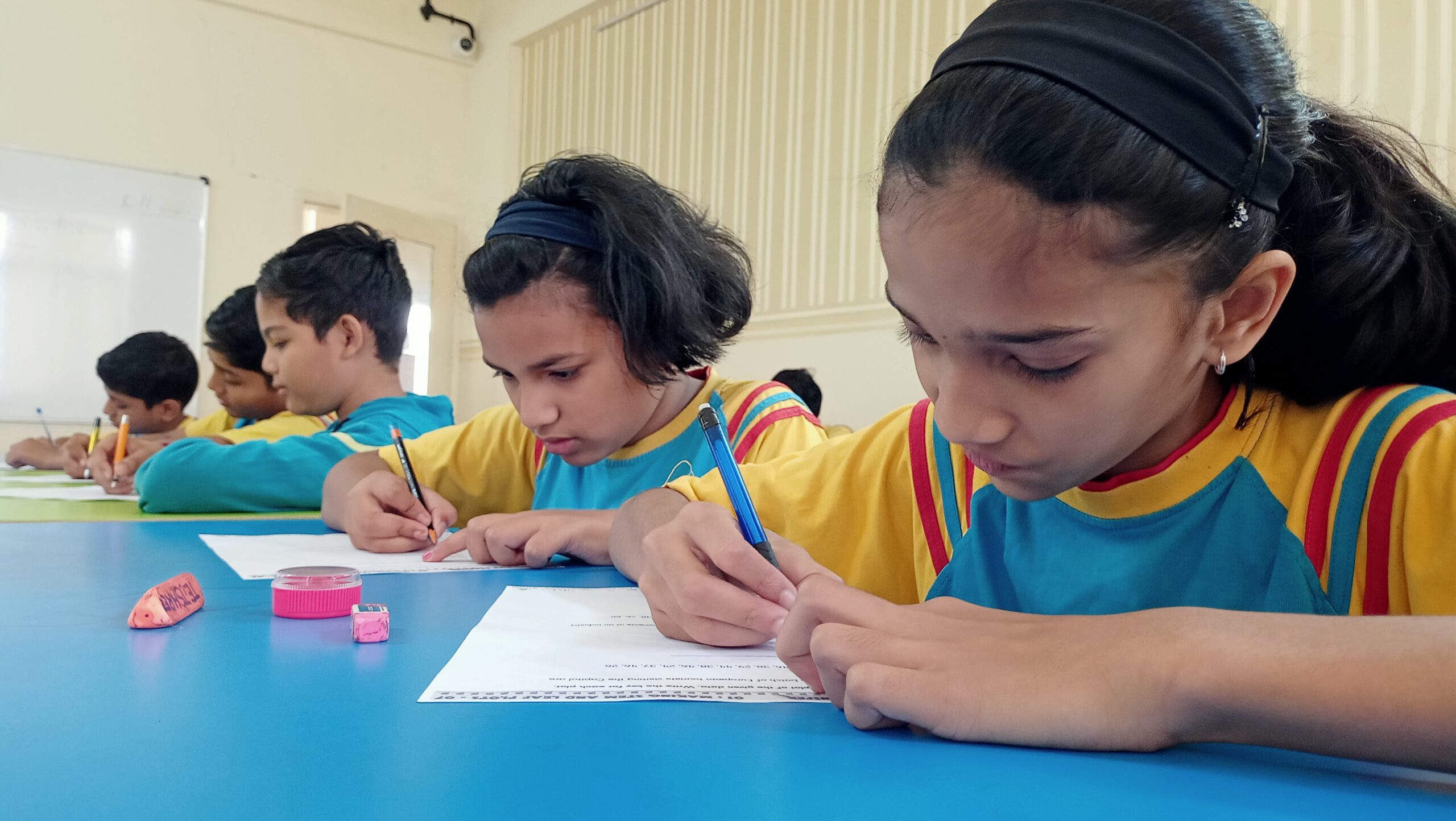 Training for the competitive exams starts from standard 3 itself with MCQ format along with descriptive exams. Also training for standard 5 and 8 Scholarship is done in the school routine.
Due to introduction of many subjects well in advance like Marathi in standard 3 it gets easier for the children to face these competitive exams. We have our own application Walmiki which helps familiarize the students with the MCQ pattern.

Sports

Computers

Sports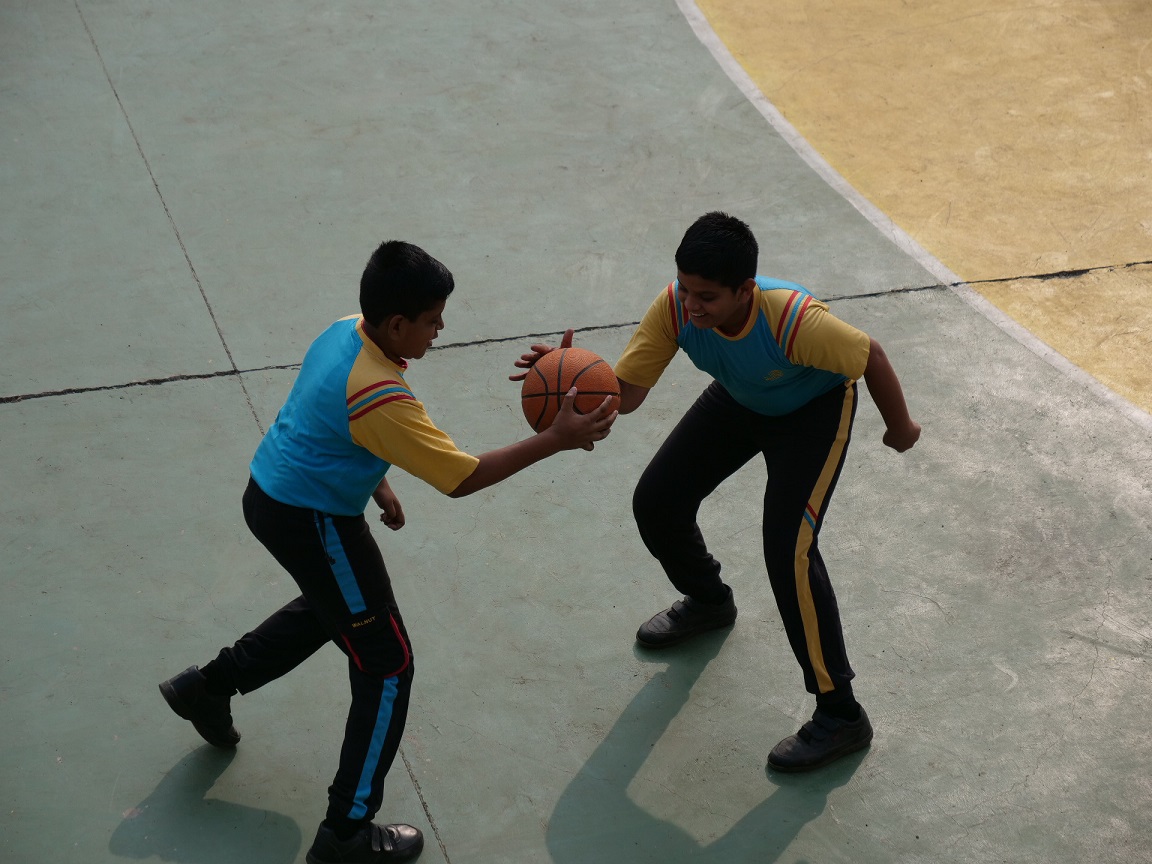 At Walnut School, all students have a sports period everyday. This continues till Std. 10. Yes, even in Std. 10 our students get a balanced life. Our students learn Skating, Fitness, Yoga, Basketball, Aerobics, Volleyball, Football, Throw ball and Carrom. Sports helps them develop a good personality, its a stress buster and teaches them about teamwork. It adds a daily physical activity into their routine and this habit stays with them even in later life.

Computers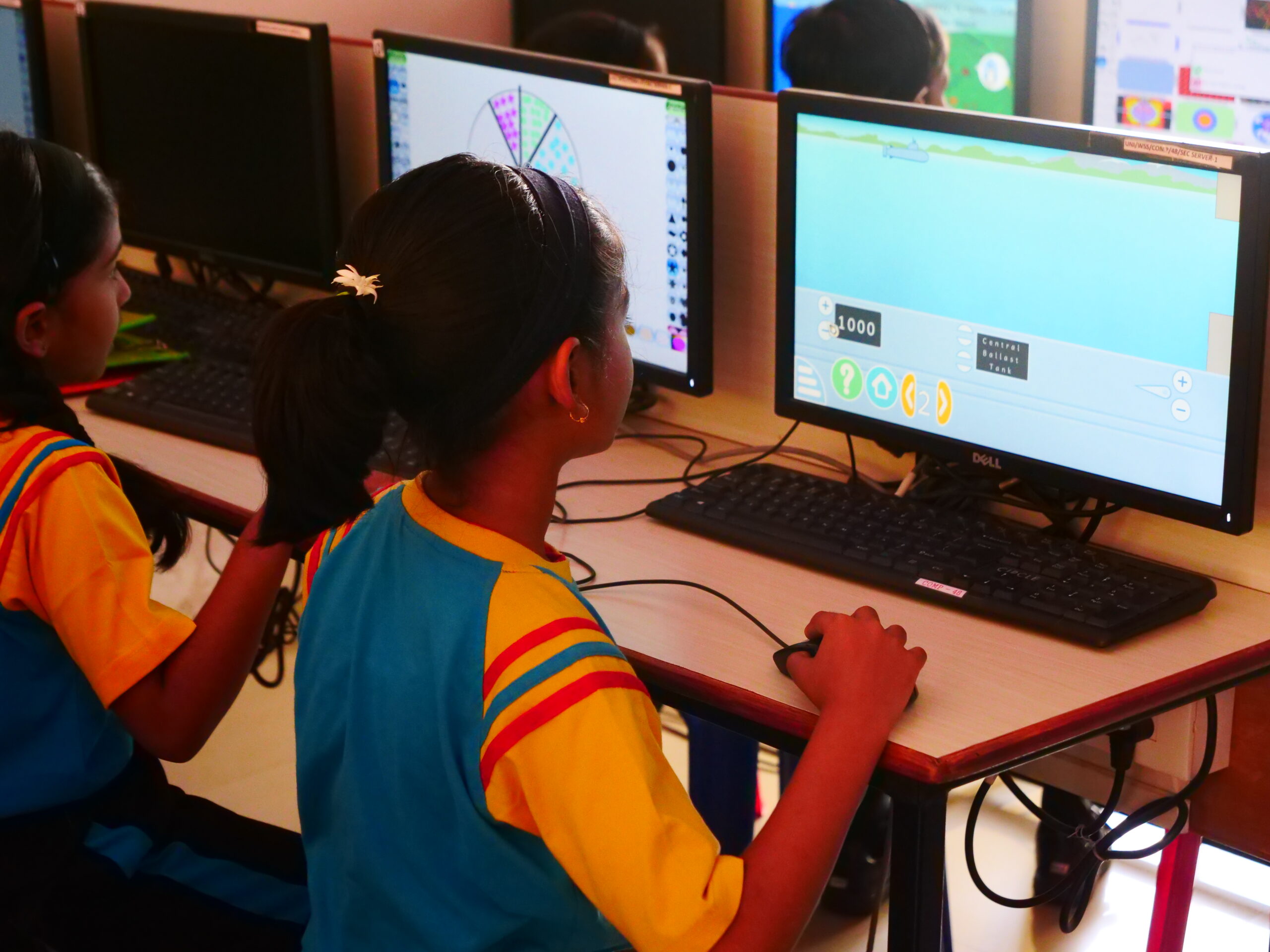 Walnut students learn a lot about computers and computational thinking through the CSPathshala program of ACM and Google. They learn problem solving, algorithms, pattern recognition, programming, analysis and logical thinking. Std. 6 onwards, students learn programming in Scratch, learn more about how Math and computers are closely related, and also get an introduction to Python – a very popular programming language.
By the time our students reach Std. 8, they are well-versed with all the components of computational thinking, and are strong logical thinkers – something which is going to be a requirement for dealing with opportunities in the future.

Library

Performing Arts & Events

Library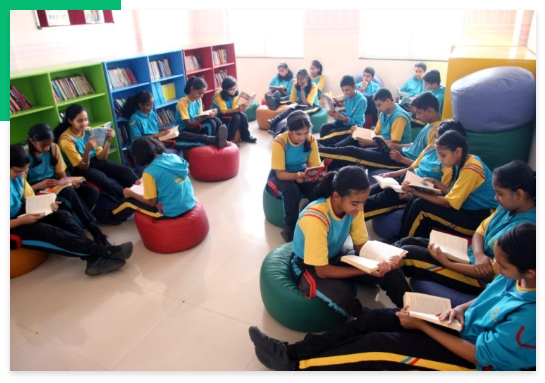 Students have a library period every week. The special thing about this period at Walnut is that it is never eaten up by other subject teachers! The ambience is relaxing. They get to browse and pick a story book of their liking and they can sit cosily and read away!

Performing Arts & Events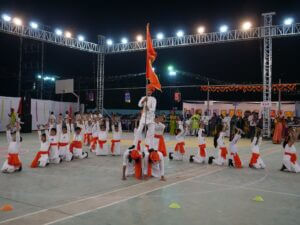 With so many events lined up during the school year, a lot of performance art training happens in Walnut school. Students learn acting, dancing, singing, speeches and dramatized readings. There are numerous events throughout the school year, including the largest event, the Walnut School Carnival, as well as other medium-sized events such as Sports Day, Science Fair, Entrepreneur Fair, and Independence Day celebration.
All children participate in every event, and there is no extra charge for participation, training, or drapery. Parents are allowed to take as many photos and videos as they wish, and Walnut School shares photos and videos of the events freely. The exposure the students get is invaluable, and they build a lot of confidence in the process.

Recess

Going Home

Recess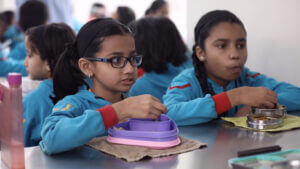 In the middle of the school day, the students have a snack break. They do not have to eat their food in the classroom or sitting on the ground. They have a cafeteria where they have tables to sit at.
They form groups with their friends and have a nice chat and laugh as they take a mid-day break. There are also presentations with news, GK and other information playing in the background, which they can catch after their break before going to class. That's fun and interesting too!

Going Home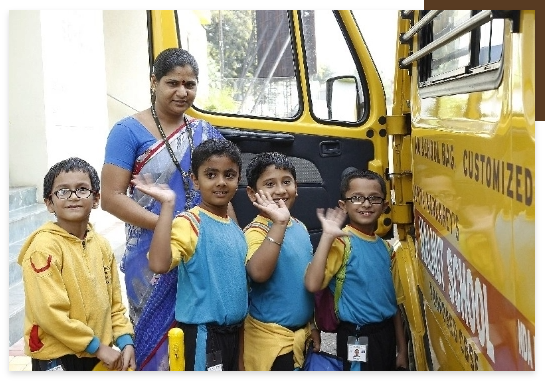 A balanced schedule, good timetable and subject wise classrooms keeps the day interesting for Walnut students. Once their schedule is done, it is time to go home.
They line up as per their buses, board them and head home, with smiling faces – as they have thoroughly enjoyed their school day.

Parents in Loop

Parents in Loop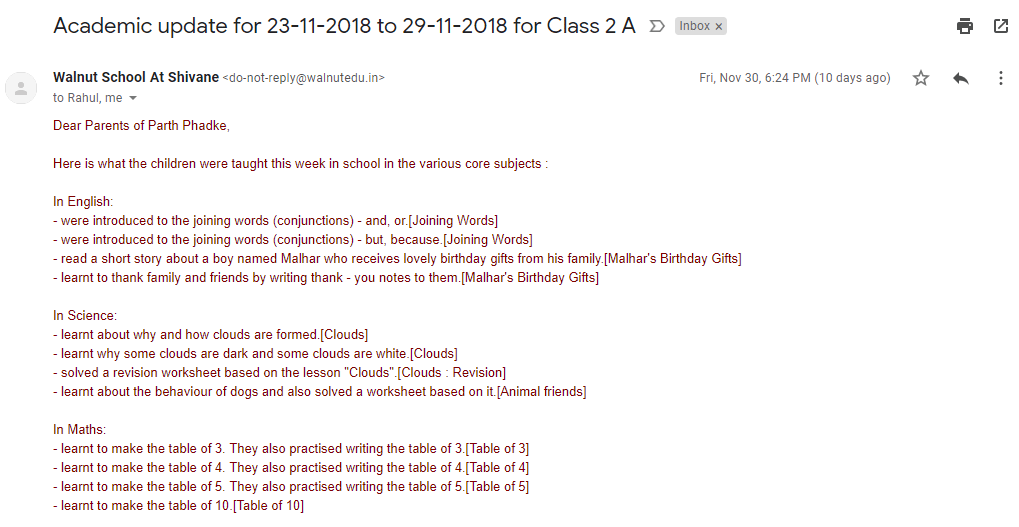 Walnut parents are properly kept in loop. They get weekly updates about their child's classroom and hands on activities using the Wal-Sh app.
PTMs are planned 12 times a year. The parents get to meet all the subject teachers and get personalized feedback about their child. Quick and frequent feedback helps work on improvement. That way all problems can be handled properly in the best interest of the child.
How do we manage to do so much in a school day and over the year, year after year? Well, detailed planning is at the heart of every activity that goes on at Walnut. Under the guidance of our mentor, Arpita Karkare, we have a huge R and D team with experts from different fields who are making sure that the children get the best possible schooling experience. This dedicated team creates the content, trains the teachers, keeps doing quality checks and makes sure that all our Walnut students remain Tough Outside and Smart Inside! And that's our school in a nutshell!