Introduction

Subject Wise Classrooms

Introduction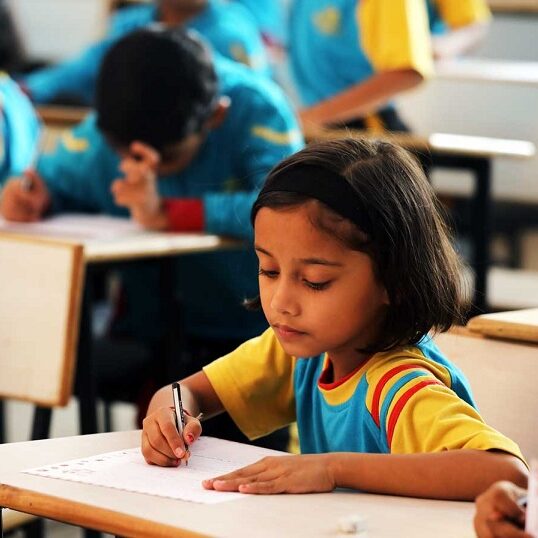 Std 3 – 5 is where the activities in school go up a notch. They have more subjects, more material to comprehend and more answers to write. These three years are their 'transition' years to get used to the next jump!

Subject Wise Classrooms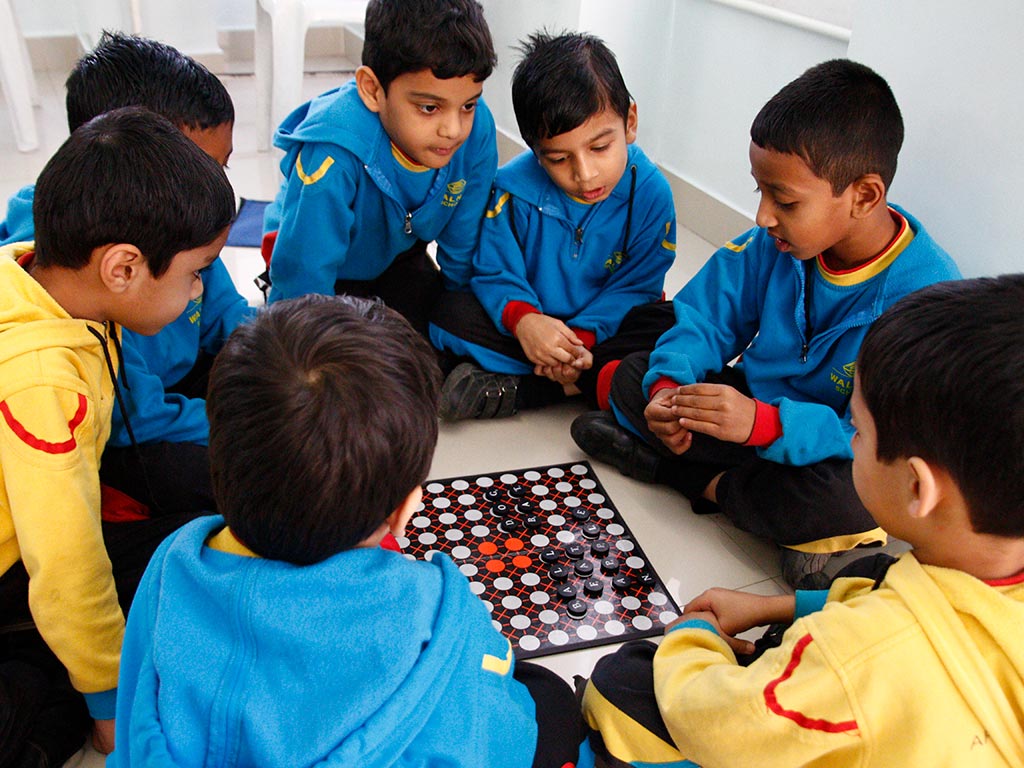 The subjectwise classroom concept that starts in Kindergarten continues right up to Std. 10. in Walnut School. That means the children move to a different classroom for each period. Each room has interiors customized to teach that particular subject! So, the classroom becomes a learning aid too! Children learn science in the Science Lab, Math in the Math lab and Social studies in the Social studies room! Moving between rooms also gives our students a five minute break after each period, which keeps them alert and fresh, even at the end of the school day. All this results in better learning and a very interesting school day.

Subjects

Subjects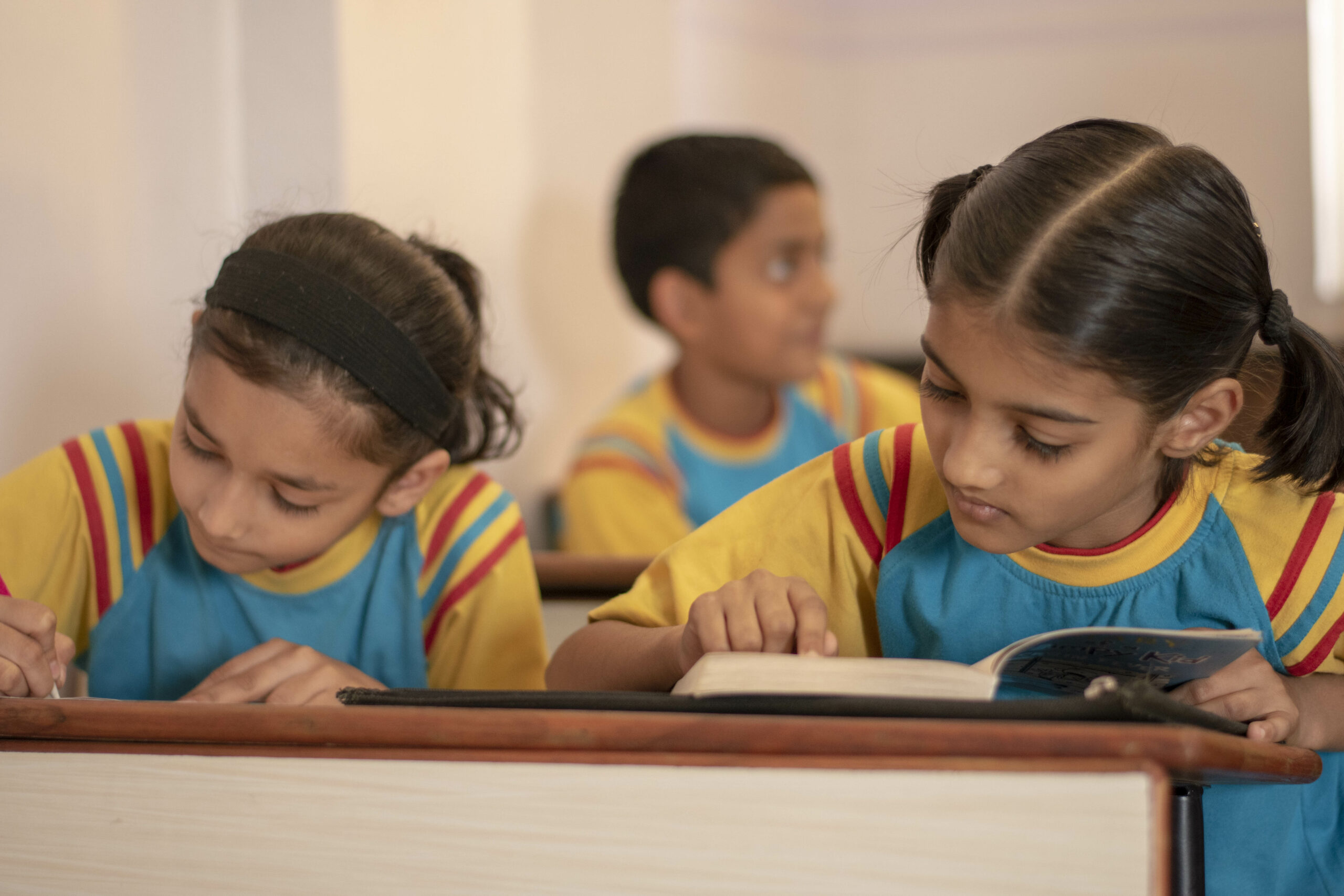 Though the syllabus requires students in Std. 3 to 5 to have only three subjects – English, Science, and Mathematics, at Walnut School they do a whole lot more. In addition to these the students study Social Studies as well. However, the approach is very different and fun. That makes it one of the favourite subjects of the students. Let's take a deeper look at academics.
English
Students follow a well – thought out English curriculum, where in each unit they are introduced to all the four language skills – Reading, Listening, Speaking and Writing. They read a lot of short stories, poems and dialogues which go beyond the NCERT textbooks. They do a lot of creative writing as well and play games which helps them think in English and quickly respond in English too. They study a novel in the final unit of each year. This program helps them learn how to read a story or a long text, organize their thoughts and build on the characters and situations in their head. It also gives scope for a lot more discussion and writing activities. This helps them sharpen their skills for higher classes.
Science
In Science, our students study the basic concepts of science and do a lot of activities related to those concepts too. Science as a subject starts formally in Std. 6 as per the CBSE curriculum. However, we start exposing them to the ideas of science and the thought process at this age to increase their comfort level and familiarity with the subject. By the time they get to Std. 6, they have developed a good mindset to learn science officially.
Math
Mathematics is a regular subject for all CBSE schools. At Walnut we take it a few notches higher. There are many hands on activities as well to reinforce the concepts. We break down the lessons and separate them into skills. That way a lot of of focussed practice happens in the school. Students get a lot of additional practice material to try out at home as well.
Social
Studies Social Studies is not a formal school subject till Std. 6. So, why do we start with it so early at Walnut? Well, it's done so we can do it in the way that it should be done – as stories and activities! And since it's just that and there are no exams, it's the students favourite subject.
They learn about the story of man, the story of Shivaji, the story of the earth, things about Pune, Maharashtra and India. They also learn the basics of economics and financial literacy too! They enjoy all this through pictures, videos, discussions and map work.
They get a good understanding of how to deal with these subjects from Std. 6 onwards. The early start greatly reduces the stress of the deadly 'social studies' subject in higher classes.

Speaking

Language

Speaking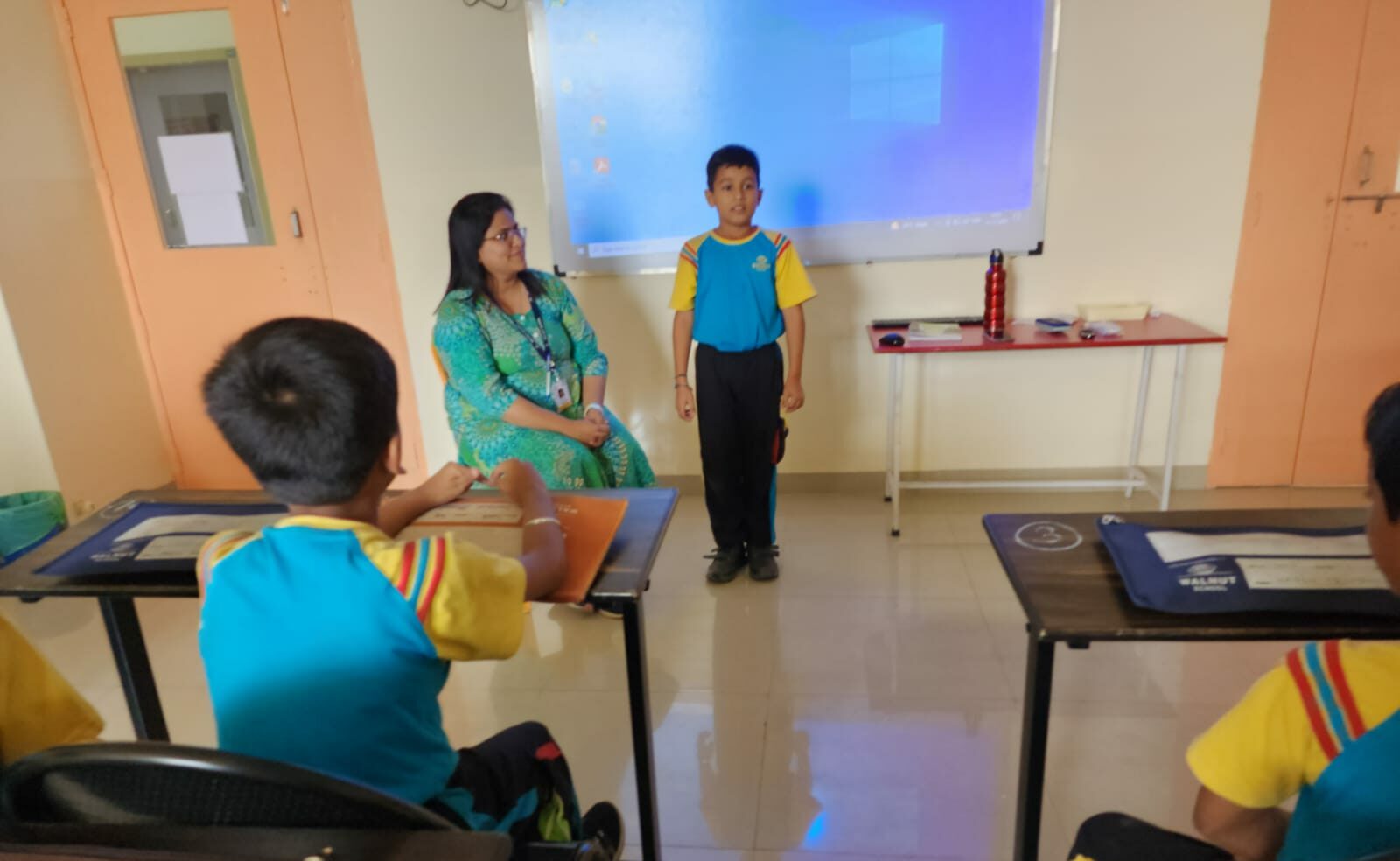 At Walnut, we believe that a strong hold over a language, especially English, is what is going to take a child places. So, to get the students very comfortable with English they are encouraged to use it in many different ways – and one such activity which we have designed is the speaking class. In the SPEAK activity, the children get a chance to use the vocabulary that they have already learned and apply it in spontaneous and extempore speaking. 
This is part of our continuous effort to make kids more comfortable with the English language since they have to use it as a medium of instruction for all their education henceforth. All this is possible only at Walnut School – as the activities and academic distribution is very well planned and executed.

Language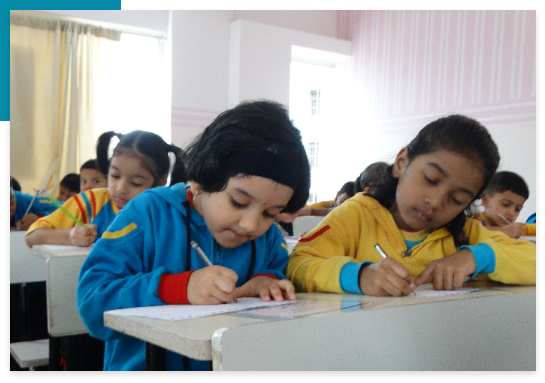 However important English may be, it is of utmost importance to be comfortable with the mother tongue and the local language. Hence, in addition to English, the students also learn Marathi at Walnut School. This is something that they have to take ahead till Std. 10. So, it has to be done in a very thorough and systematic way.
They are also given assignments in which they have to read interesting stories and listen to songs and watch some movies in order to get a better idea of how the language works (in a non colloquial way!).

Art and Craft

Sports

Art and Craft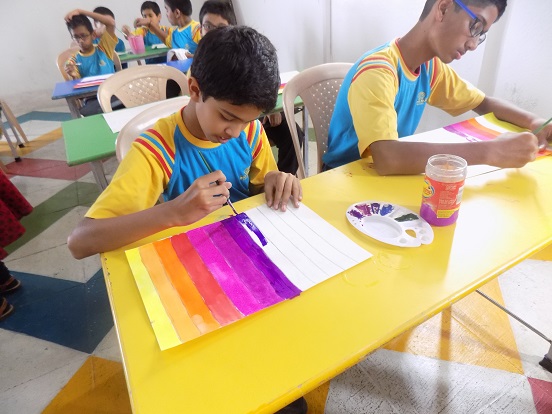 Art and craft is also taken very seriously at Walnut. The students are exposed to a variety of art forms. They learn about patterns, perspectives and forms to create art. They also try out seasonal and traditional artwork to take home.

Sports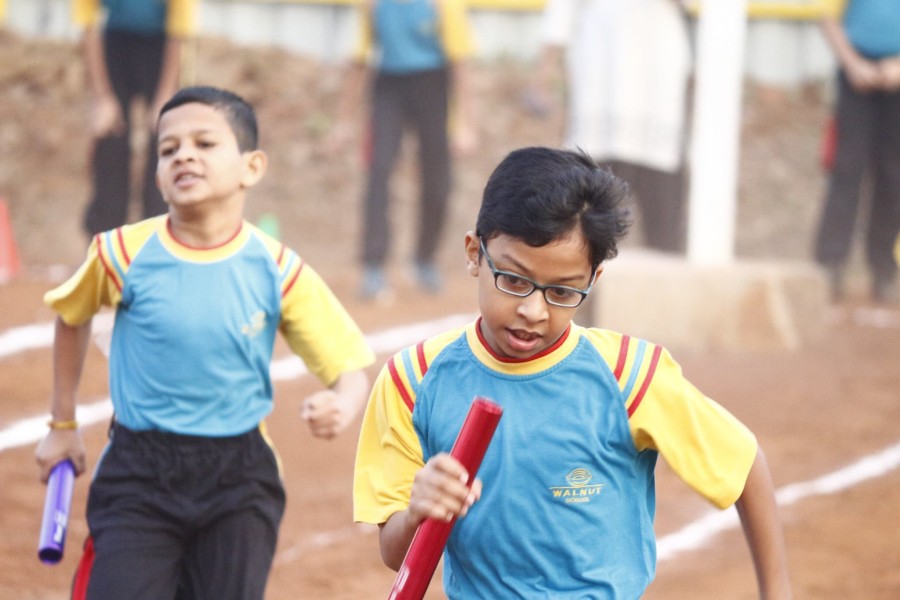 At Walnut School, all students have a sports period everyday. Our students learn Skating, Fitness, Yoga, Basketball, Aerobics, Volleyball, Football, Throw ball and Carrom. Sports helps them develop a good personality, its a stress buster and teaches them about teamwork. It adds a daily physical activity into their routine and this habit stays with them even in later life.

Board Exam Preparation

Competitive Exam Prep

Board Exam Preparation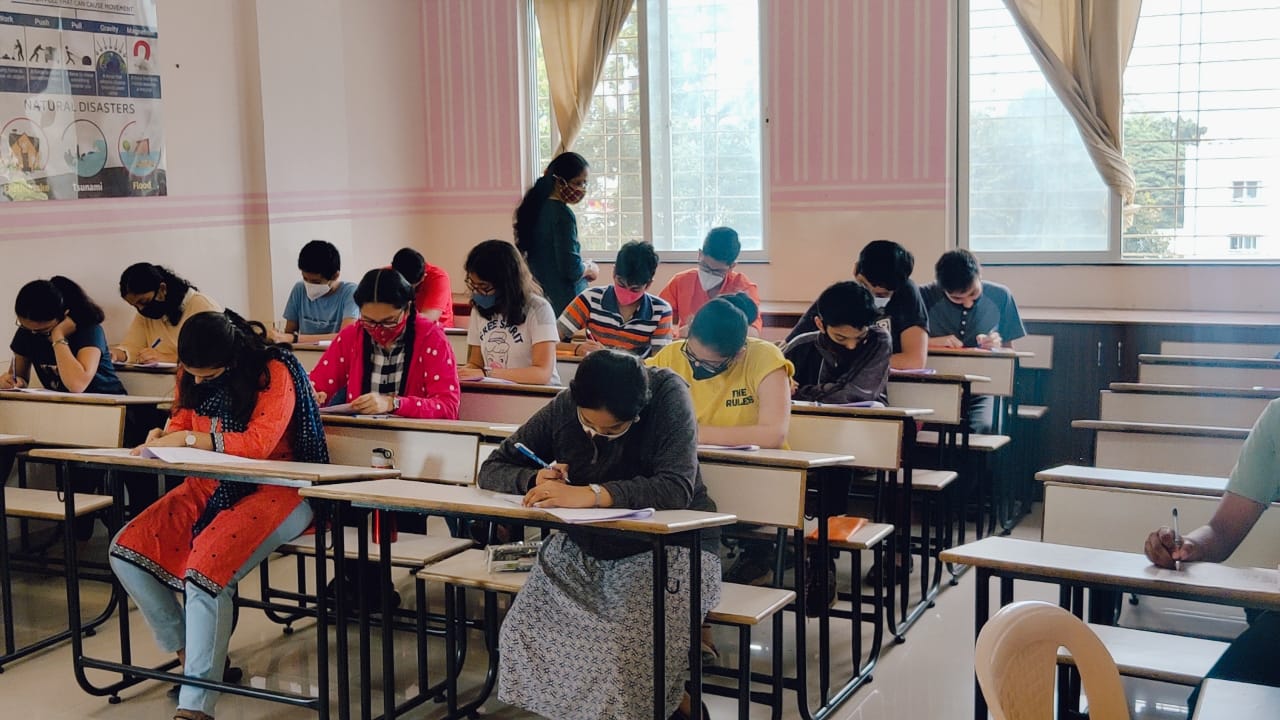 Right from Std 1, our students start preparing for dealing with exams. We have three practice tests before each exam – that ensures that the students get familiar with the format, time management, content handling and the actual exam scenario. It gives them time to recover from 'silly mistakes' and give their best performance where it counts.
By the time they finish with the practice tests, they are so comfortable with the idea of writing the test that there is no stress at all. Thus Walnut has happy and high achievers. And this system gives them learning habits for a lifetime! From Std 1 to 5, they have 4 unit tests a year and 3 practice tests before each unit test along with evaluations during their regular routine.

Competitive Exam Prep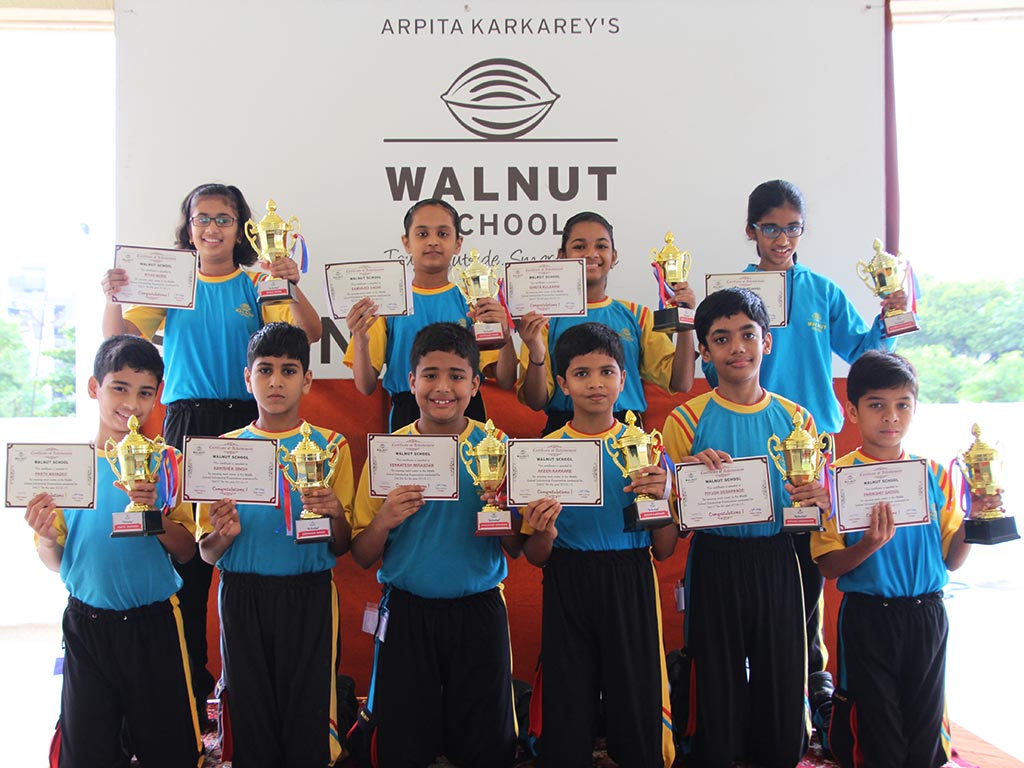 Training for the competitive exams starts from standard 3 itself with MCQ format along with descriptive exams. Also training for standard 5 Scholarship begins from the standard 4 itself.
Due to introduction of many subjects well in advance like Marathi in standard 3 it gets easier for the children to face these competitive exams. We have our own application Walmiki which helps familiarize the students with the MCQ pattern.

Library

Computers

Library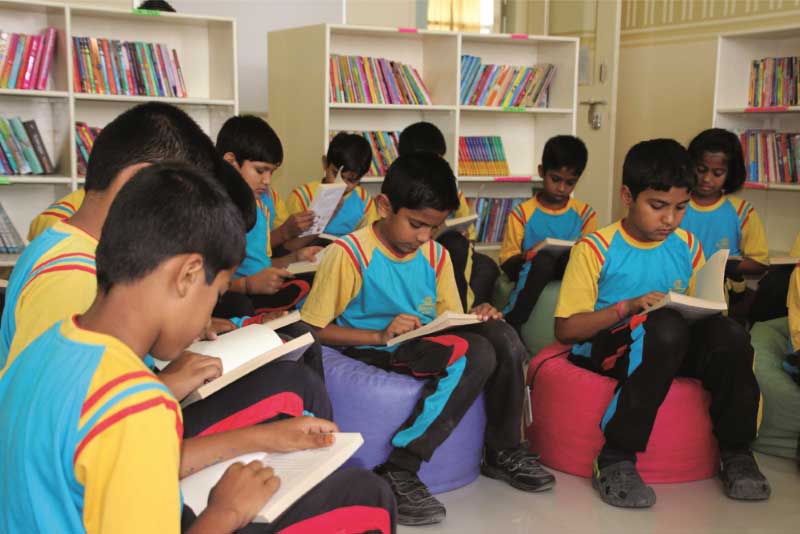 Students have a library period every week. The special thing about this period at Walnut is that it is never eaten up by other subject teachers! The ambience is relaxing. They get to browse and pick a story book of their liking and they can sit cosily and read away!

Computers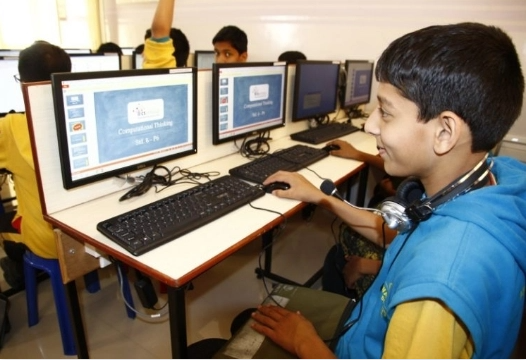 Walnut students learn a lot about computers and computational thinking through the CSPathshala program of ACM and Google. They learn problem solving, algorithms, pattern recognition, programming, analysis and logical thinking.
Std. 3 onwards, students learn working in Scratch, and also start formulating algorithms for more complex tasks with loops and patterns. They also learn to co-relate computers with Mathematics via various activities.

Recess

Performing Arts and Events

Recess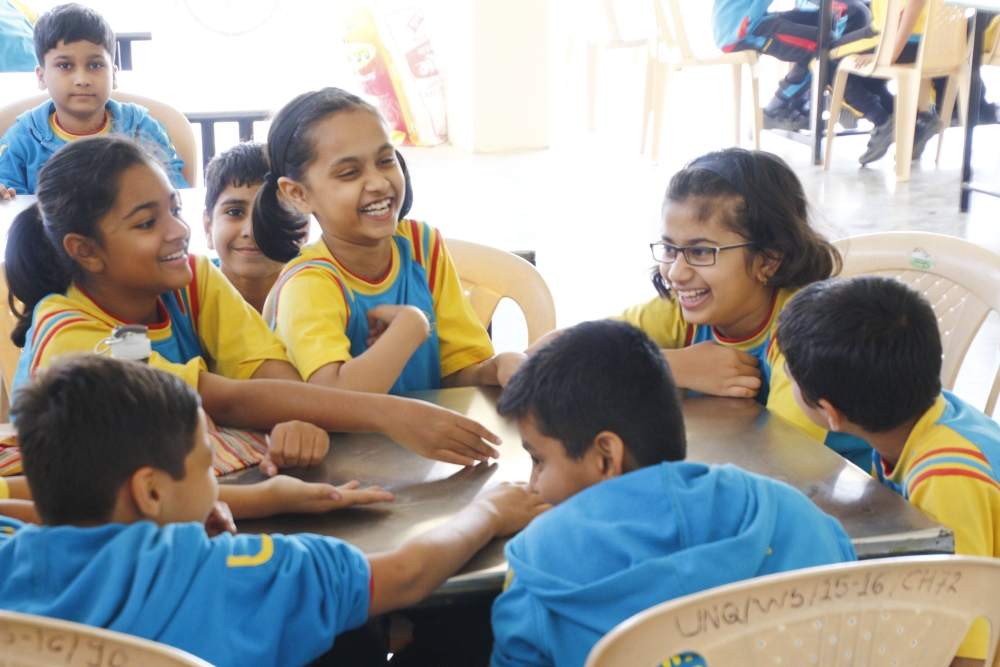 In the middle of the school day, the students have a snack break. They do not have to eat their food in the classroom or sitting on the ground. They have a cafeteria where they have tables to sit at.
They form groups with their friends and have a nice chat and laugh as they take a mid-day break. There are also presentations with news, GK and other information playing in the background, which they can catch after their break before going to class. That's fun and interesting too!

Performing Arts and Events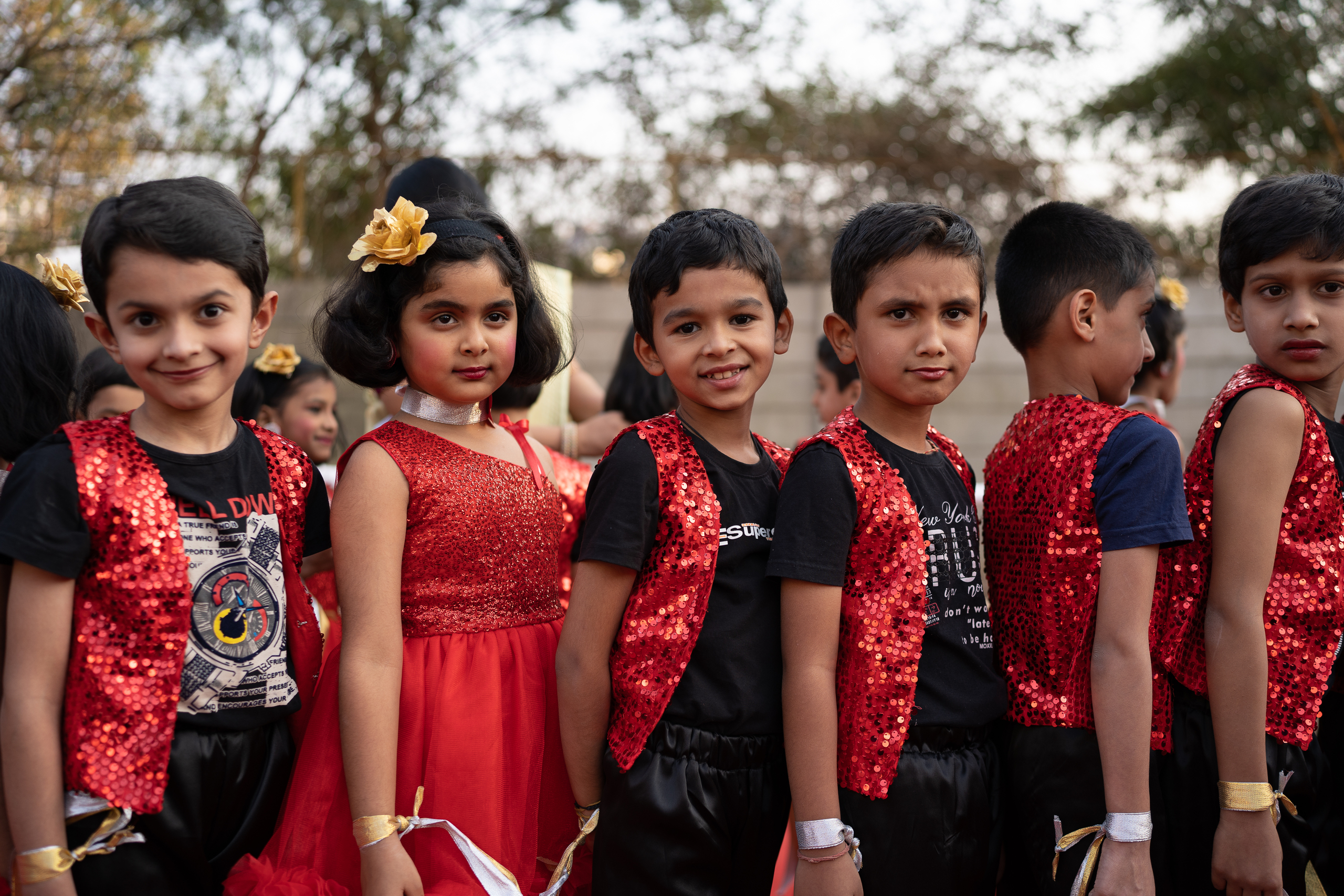 With so many events lined up during the school year, a lot of performance art training happens in Walnut school. Students learn acting, dancing, singing, speeches and dramatized readings. There are numerous events throughout the school year, including the largest event, the Walnut School Carnival, as well as other medium-sized events such as Sports Day, Science Fair, Entrepreneur Fair, and Independence Day celebration.
All children participate in every event, and there is no extra charge for participation, training, or drapery. Parents are allowed to take as many photos and videos as they wish, and Walnut School shares photos and videos of the events freely. The exposure the students get is invaluable, and they build a lot of confidence in the process.

Parents in Loop

Going Home

Parents in Loop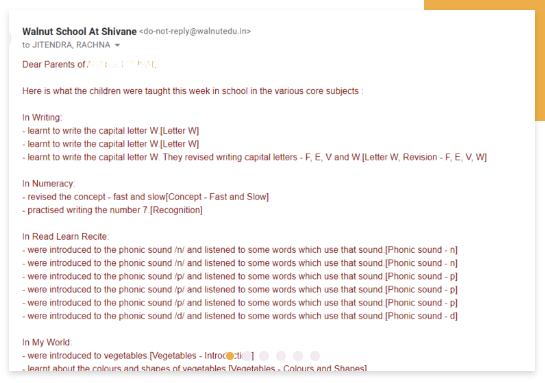 Walnut parents are properly kept in loop. They get weekly updates about their child's classroom and hands on activities using the Wal-Sh app. PTMs are planned 12 times a year. The parents get to meet all the subject teachers and get personalized feedback about their child. Quick and frequent feedback helps work on improvement. That way all problems can be handled properly in the best interest of the child.
How do we manage to do so much in a school day and over the year, year after year? Well, detailed planning is at the heart of every activity that goes on at Walnut.

Going Home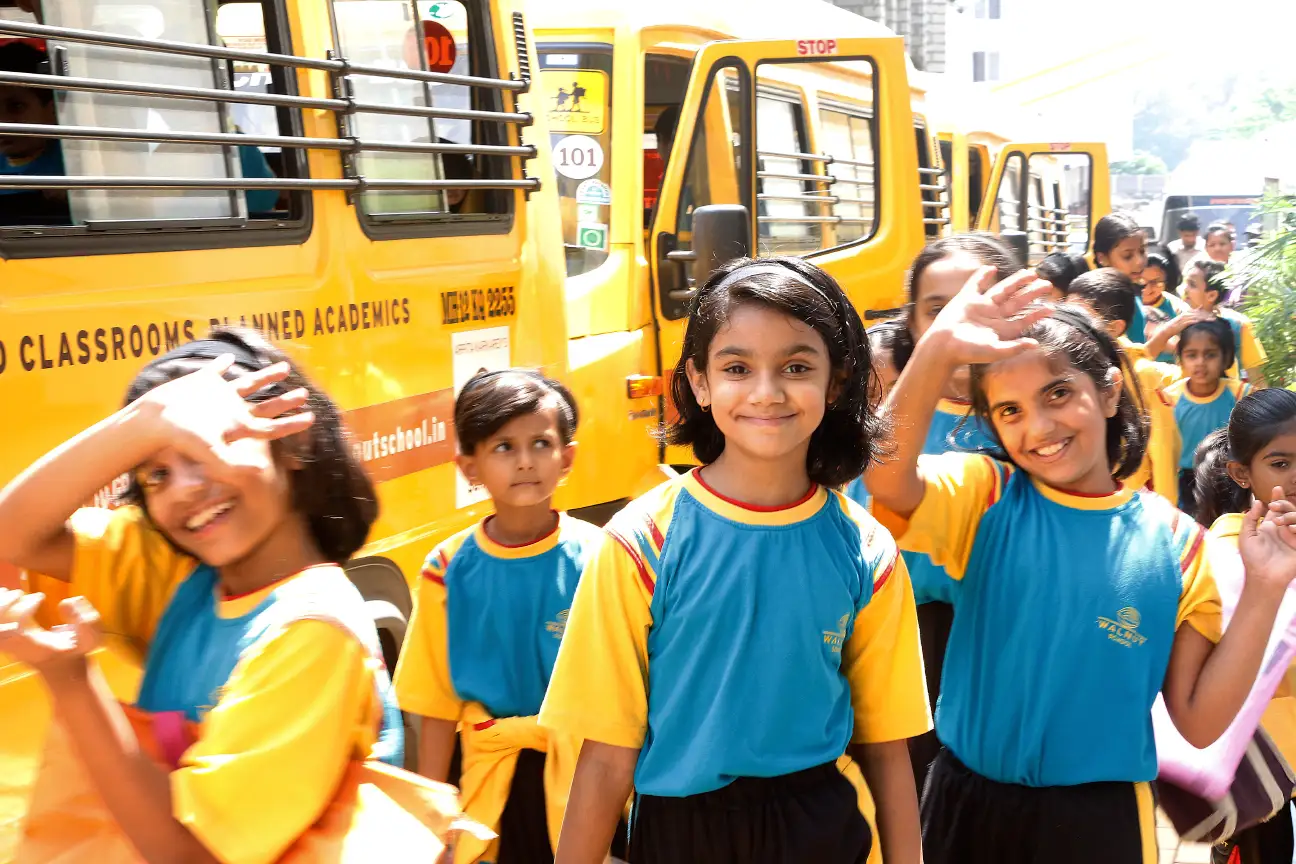 A balanced schedule, good timetable and subject wise classrooms keeps the day interesting for Walnut students. Once their schedule is done, it is time to go home. They line up as per their buses, board them and head home, with smiling faces – as they have thoroughly enjoyed their school day.

Happy Parents

Happy Parents
Under the guidance of our mentor, Arpita Karkare, we have a huge R and D team with experts from different fields who are making sure that the children get the best possible schooling experience.
This dedicated team creates the content, trains the teachers, keeps doing quality checks and makes sure that all our Walnut students remain Tough Outside and Smart Inside!
Take a look at what our toddlers do when they grow up to go to Std. 6 and further!