Handwriting
Nothing is more pleasing than looking at beautiful handwriting. These days, even handwriting based fonts are used to make text look beautiful.
The Handwriting Competition is organised for the students to exhibit their mastery over their handwriting skills.  They compete against their own standards and are put in two categories – cursive and manuscript. One key difference between their usual writing routine and the competition is the 'time' factor. It is not an 'exam' in conventional sense; so they can take their time to put in their best effort.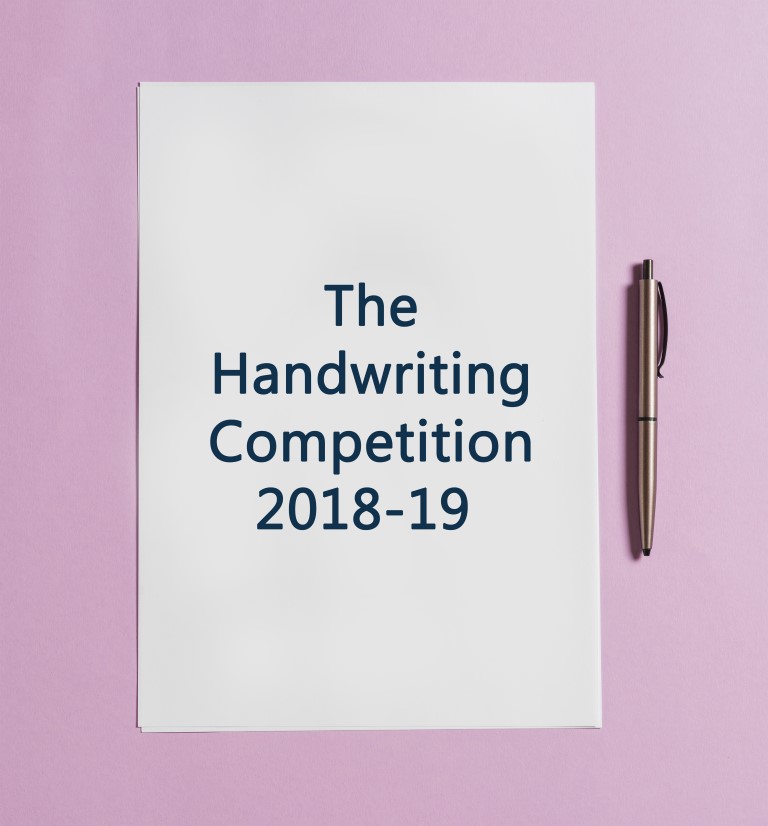 The world of communication has changed. From using symbols to write on walls, to not being able to do without keypads and keyboards; it has indeed come a long way. In such setting, here's how our students rekindled the love for this craft with their dexterous hands.
Read More